How To Deal With Wedding Day Anxiety
Published date: 5th November 2020 | Author: Abigail Maden
NB: To help you browse our best suggestions we have included some third party links. Some purchases made through these links may earn us a commission to help keep our blogs and offers current and up to date. Thanks for your support!
---
Wedding anxiety is unavoidable; it is absolutely normal to feel those pre-wedding flutters. Of course, you need the nerves to add to the excitement, however too much can become overwhelming. Let's take back control.
It's completely natural for the bride or groom to feel nervous through the wedding planning right up to getting married. Perhaps right after the engagement, the anxiety started to creep in, this is normal, getting married is a huge step and an incredible experience. No matter where you are on your wedding journey there are ways to ease any unwelcome tensions. These feelings affect even the most confident of brides. Maybe you usually love the limelight, but let's face it, walking down the aisle can be a little nerve-wracking. So if confidence isn't your strong point you might find planning your big day incredibly daunting.
Let it be known, you are not alone.
Don't let your overactive thoughts and nerves hinder your incredible engagement and the day of your dreams. Weddings are highly emotional days (even if they are not your own – pass the tissues please).
Here are ten tips for avoiding wedding day jitters and taking control when planning a wedding, right through to walking down the aisle and your first dance.
Plan Ahead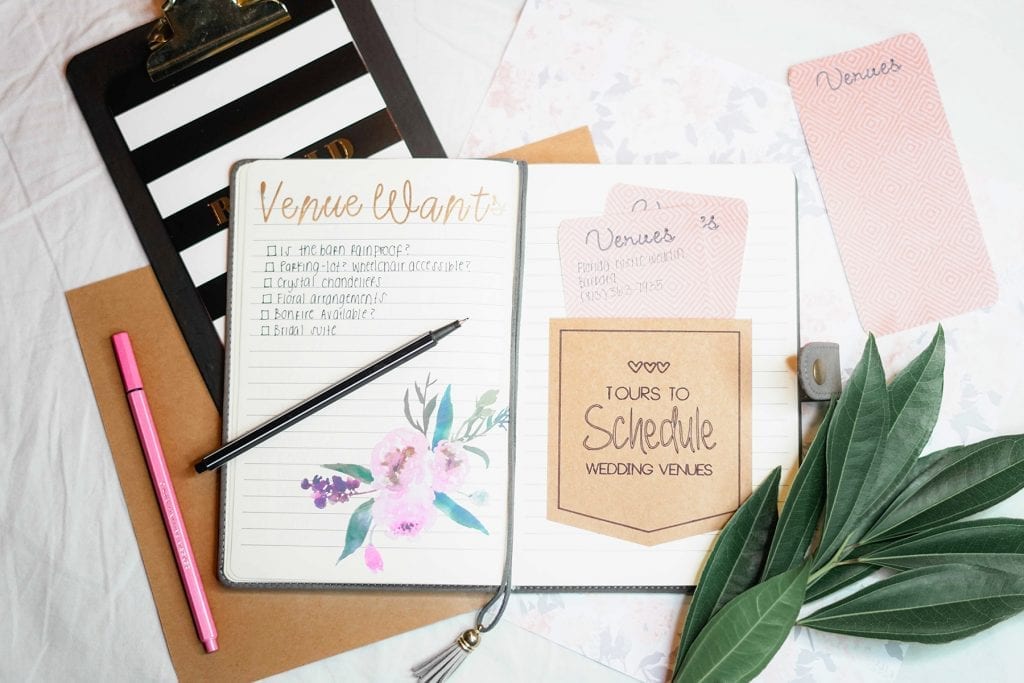 Okay so this sounds incredibly obvious and after what might seem like months of planning you're probably wondering 'how could I not plan ahead!?'  What we mean here is don't leave anything to the last minute, set deadlines and stick to them. Give yourself a break from planning time to look back and reflect, remember it should be enjoyable, not (too) stressful.
If you are naturally an anxious person then don't worry about over-planning. Prepare for as many eventualities as you can and remove the feeling of niggly 'what ifs'. If you feel like you're well covered for what happens if the DJ doesn't arrive on time, then you will feel more in control on your big day and cut out the unnecessary panic.
Planning a wedding can become overwhelming and no longer enjoyable when it gets too much for one person, you can ask for help. Remember, don't take to this all alone, work as a team with your partner.
Make sure you've both allowed yourselves time to have a break and reconsider what's most important when wedding planning, remember why you are doing this and who for. This is all about you and your partner, support each other and respect all opinions, yes this can be hard, sometimes it's easier to turn a blind eye.
Can't agree on the right song, or your seating plan? Nervous about bringing families together? It all seems too much but realistically none of it matters, compromise is key here. Have you ever been to a wedding and been upset about where you're sat? Your wedding day is not about anyone else but the two of you.
Be Decisive
Set tasks, make decisions and move on to the next. Channel your inner Ariana Grande, thank you, next!
Planning a wedding is up there with one of the most stressful things you can do, but it really doesn't have to be. Allow yourself plenty of time and remember what's important, make key decisions, and move on, no dwelling or overthinking on the tiny details, efficient and decisive planning is key. Make a list of the ten things that are the most important to you and work your way through it, anything else is an added bonus.
Wedding Budget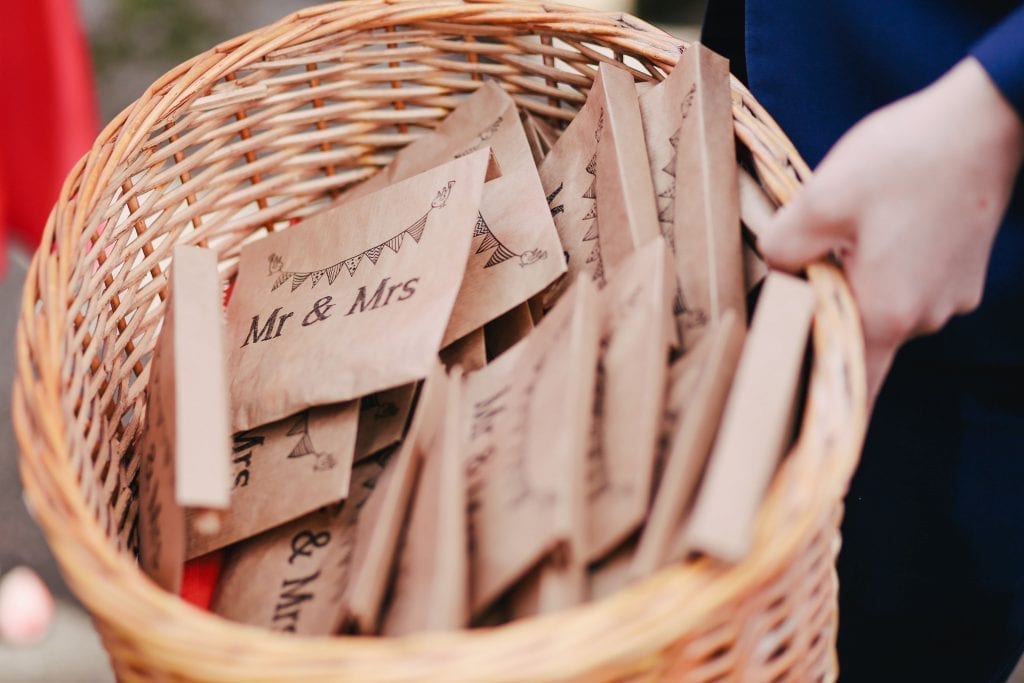 Money worries cause a whole new level of anxieties, the kind of worries that can linger around and if you're not careful they will follow you into your newly wedded bliss. Don't let the problems they bring creep in on your big day and beyond. If you can not afford something, cut it out or find a different option.
Stick to your budget, you've set it for a reason. Try out some DIY or ask for favours. Your 'something borrowed' could be a friend's veil or your wedding favours can be homemade trinkets, everyone loves a personal touch. Small changes like this can save you money and help to ensure you don't go over the dreaded wedding budget.
Set Your Own Boundaries
When it comes to wedding days people seem to be stepping away from bridal traditions and saying goodbye to doing things 'by the book'.  Putting your own spin on things can really help when you are trying to plan your day exactly how you want it to be. Remember you're in control.
With wedding guests and family members it's easy to forget that this is your day, it's all about you as a couple. If you want to sit in the church garden all day, watching the clouds roll by with your new husband or wife, you can. This day is about your future, your enjoyment, your happiness. Sometimes, once you remember that this is a day about your life, rather than a party to please others, the nerves start to dissipate.
All you are responsible for is you, and your happiness. Everyone else can take care of themselves, and they will! So, if large crowds give you anxiety then organise a small intimate wedding.
If a first dance in front of everyone you know is your idea of hell, then include all of your guests in your first dance by inviting everyone to the dance floor. Or if even that is too much just cut it out.
If posing for hundreds of pictures puts your nerves on edge then find a photographer that works differently, someone who will capture your day in a way that suits you, lots of action shots, and natural smiles sounds ideal. Your wedding day, your rules.
Ask For Help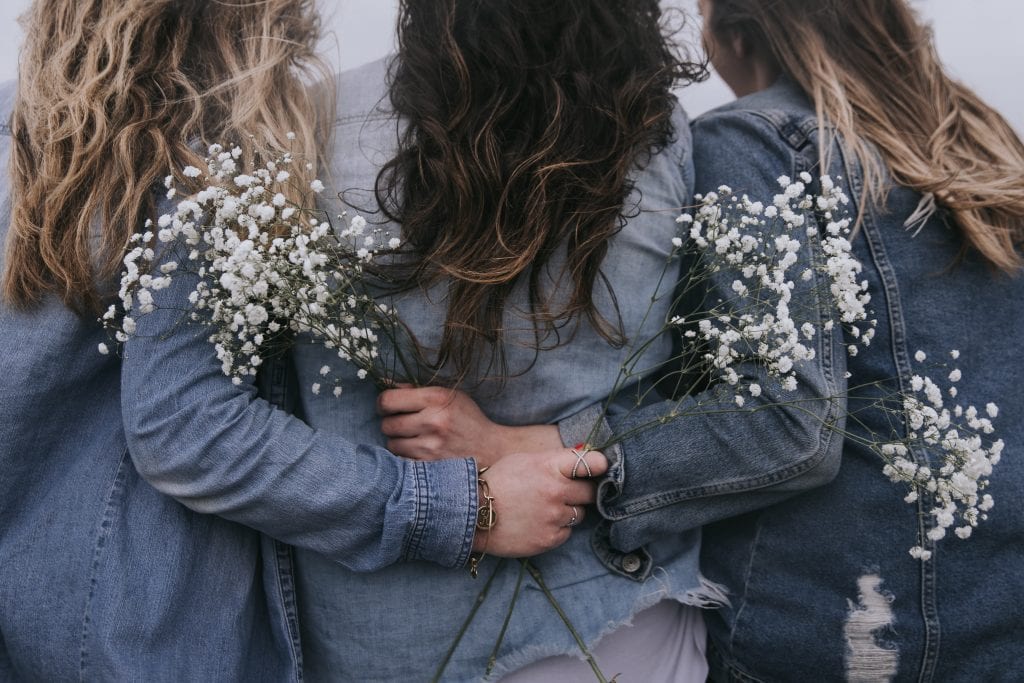 Remember no one is there to judge you, everyone has come to support you and celebrate your love. Reach out- tell your partner if things are getting a little too much, they may be feeling the same way and talking feelings through is proven to help.
Mention to your bridesmaids that you are feeling anxious, they are there to help you in any way they can.
You can even tell the entire room. It's your day. Somehow, once you've let people in on your secret, it doesn't seem as big of a deal and your guests will all empathise. If you reach the bottom of the aisle and your anxiety has gotten too much then let them know with a simple 'wow i'm nervous' or even a giggle. It's endearing to see and they will fully understand which will ease your tension. Be open, everyone is here for you and wants the best for you.
Ground Yourself
When your big day is close remember to stay grounded. A good tip that people who suffer from anxiety use is to ground themselves, be in the here and now. Focus on objects close to you and think about yourself in the present rather than the future. Just looking a minute into the future can send your anxiety out of control on your wedding day. Stay in the present, this will also help you to appreciate and remember every single moment.
Deep Breaths And Natural Remedies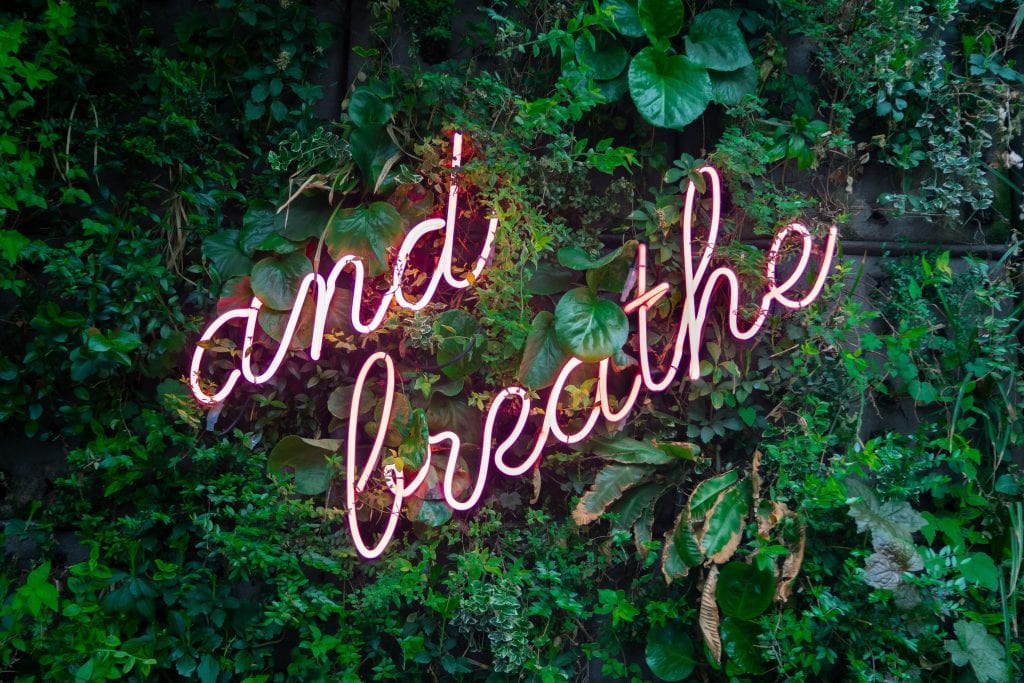 It's a cliché but breathing deeply when you start feeling anxious really works. When you panic, less oxygen gets to your brain which then causes a vicious cycle, making you panic more, and can sometimes lead to a panic attack. Breathe deeply, often. Watch deep breathing tutorials online before the big day to help prepare you.
Be sure to take some time for yourself to relax especially if you usually suffer with an anxiety disorder. Natural Remedies, drops, balms and tablets are also a herbal way to calm any pre-wedding nerves. A few drops of a Rescue Remedy under the tongue or a little balm massaged into the temples and wrists can be enough to help you feel like you're in control of any situation.
Try a Tipple
Bottoms up! If you do go down the alcohol route, make sure to give yourself a limit. No bride likes to suffer a hangover halfway through the wedding breakfast. Also drinking too much can trigger your anxiety disorder on your wedding day.
Try just a quick shot of brandy or port to settle your nerves. It may be best to avoid the bubbles until you've said your vows. Do not forget to eat. Many brides are so busy they don't eat anything until the wedding dinner and being hungry causes irritability and nerves – no one wants to see a hangry bride or groom! And remember champagne on an empty stomach is never any help.
Know That You Look Great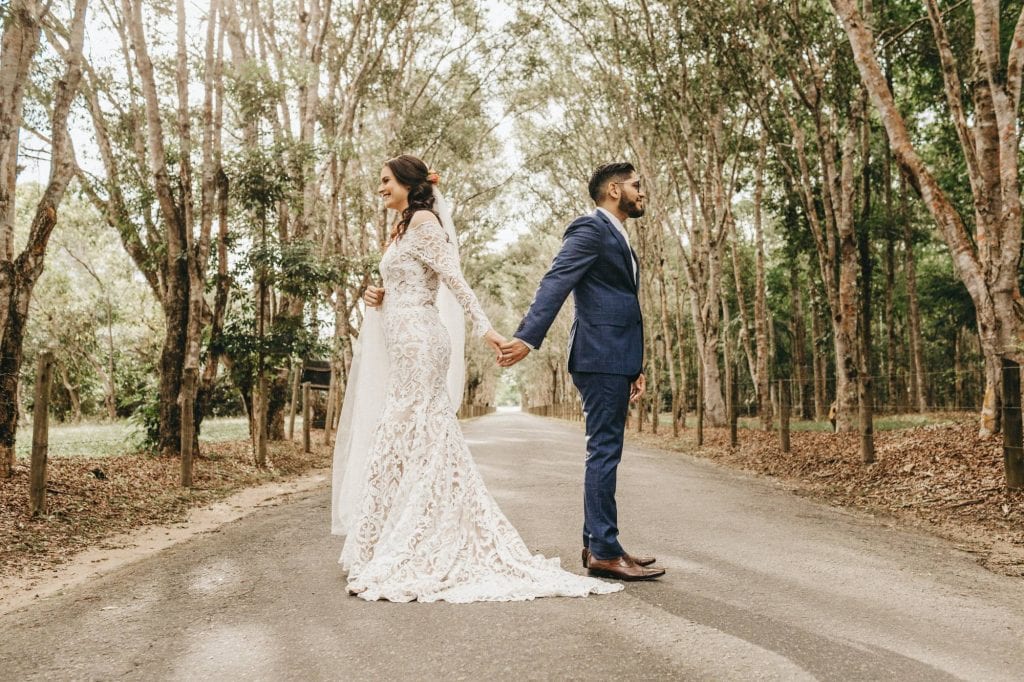 Show us a loved up couple that doesn't look fabulous when getting married! Your love and excitement ensures you're practically glowing. That beautiful dress you spent weeks choosing, your fabulous hairstyle and the tiny details you've taken care of are not going unnoticed.  You are bound to look and feel fabulous, so own it.
Enjoy Your Wedding Day
Finally, always remember what your guests don't know won't hurt them. So the florist you've been stalking on Instagram got double booked and cancelled so you ended up with your second choice, your flowers will still look incredible. Your guests won't know the difference and beautiful flowers are all beautiful flowers after all.
Remember, importantly this isn't cold feet it's normal to have jitters from the pressure we put on ourselves make sure you do not confuse the two.
Wedding days are often referred to as the best day of your life, now that's a lot of pressure for one day- don't succumb to this pressure. Enjoy your wedding experience including the planning. Do not wish your time away!
Worrying won't change anything, things will go ahead as planned so as long as you are feeling organised and are surrounded by the people you love getting married will be a perfect, once in a life time experience. Leave the wedding anxiety behind by following these simple tips.