How to choose a wedding photographer
Published date: 23rd January 2020 | Author: Hollie Bond
NB: To help you browse our best suggestions we have included some third party links. Some purchases made through these links may earn us a commission to help keep our blogs and offers current and up to date. Thanks for your support!
---
Where do you start when it comes to picking a wedding photographer that you can trust to capture the best day of your lives? Follow our step-by-step guide and you'll end up with dreamy wedding photos that you'll treasure forever. 
After choosing the date and picking your dream venue, one of the to-dos at the top of your wedding planning list should be 'choosing your wedding photographer'. Getting the perfect photographer for you as a couple is more important than you might imagine at first.
While trying on dresses, sorting the catering and choosing the flowers might seem like they should be the planning priorities, you have to remember that your wedding day will be a complete whirlwind, so having a professional on hand to capture every special moment without getting in the way, is something you should really invest research time and budget in. After all, once your big day is over, the pictures (and your memories, of course) are what you'll have to treasure for years to come. The most sought-after photographers often get booked up months and even years in advance too, so it pays to get your favourite wedding photographer secured at the start of your planning journey to avoid disappointment.
But, where do you start when it comes to choosing a wedding photographer if photography is something you've never really thought about before? There are lots of things to think about, from the practical elements, like the wedding photographer cost and type of service they offer, to the personal side of things, like what sort of style wedding photography you both love and whether or not you get on well enough with the photographer for them to become an integral part of your day.
To make sure you get mantlepiece-worthy pictures that you'll love for decades of married life to come, we've covered all the important points you need to consider when it comes to choosing the perfect wedding photographer for you.
Step 1: Choosing your wedding photography style
Style is everything when it comes to photography and deciding on what suits you as a couple will stand you in good stead on the journey to finding your perfect wedding photographer. If you're a couple who likes natural, captured-in-the-moment photos, you don't want to hire a photographer who specialises in posed and staged images. And, if you're camera-shy, you don't want to hire a contemporary photographer, who'll treat your wedding like a magazine shoot!
Here are the main styles of wedding photography that you need to consider when searching for your wedding photographer. Bear in mind that many photographers don't just stick to one style religiously, so you can have a combination of these styles without hiring multiple photographers:
Traditional – as the name suggests this is your classic wedding photography style, that you'll have seen in many wedding albums right back to your parents' and grandparents' big days. The focus here is on posing for pictures, with different groups of guests being called in to stand with the happy couple. Most photographers now combine reportage and traditional shots to make sure there's a lovely mix of formal pictures and candid pictures of the day.
Reportage/ Photojournalism/ Documentary – these are all the same style, but some photographers will use different terminology. The underlying feature of this style of photography is natural-looking shots that aren't posed. Essentially the photographer will capture your wedding 'in the moment' exactly as it happened. This style is called reportage or photojournalism because the photographer will tell the story of your wedding, including all the raw emotions, and the result will be a series of candid pictures of you and your guests. Reportage is an extremely popular wedding photography style, as its unobtrusive and means you can get on with enjoying your day without constantly having to pose for pictures. If you don't like your 'camera face' or feel shy in front of the camera, this is the style for you. If you choose this style, you can still have a few posed pictures for the mantlepiece, just ask your photographer before the big day to ensure you don't forget in the excitement of the event.
Fine Art – Fine Art wedding photography is a style that means the photographer treats your big day photos as a form of art, so instead of just capturing the day as it unfolds, the photographer will spend time and effort thinking about the composition, texture, colour palette and the quality and direction of light of each photo. Light is particularly important for this style – think about those dreamy golden hour sunset couple shots that look almost too beautiful to be real and you'll have an idea of what this style is.
Contemporary/ editorial – Contemporary wedding photography is more trend-led and changes depending on what is cool and creative at the time. Your photos will look like something from a magazine editorial shoot and be much more artistic and creative than your traditional shots. This style works particularly well if your wedding is quirky or unusual. Your photographer will look for fun and dramatic backdrops for your images and may experiment with unusual angles and different lighting.
Film/digital – Whatever style you choose it's important to ask your photographer whether they will be capturing your day digitally or on film. Fine Art photographers might do a mixture of both, as even though digital photos are much more modern, film can create that dreamy artistic look they are trying to create thanks to the softness, warmth and grainy quality. Film is normally a more expensive option as the editing and processing costs are much higher for the photographer. Bear in mind you'll probably receive less photos too and it will take longer after the wedding to receive the images. A combination of both digital and film is a good option is you want to cover all bases!
It's not just about the style the photographer uses on the day. Be sure to check out how they edit the images as well. If you are a fan of black-and-white photos for example, find a photographer who has nailed this technique. Most photographers will just edit to ensure you look the best versions of yourself – so removing creases in clothes, editing out shut eyes, lightening up photos that look a bit dark etc. – but some might add a specific filter like a vintage/ retro look, a dark and moody vibe, or desaturating certain elements. Editing styles come and go like most trends, so it's worth asking your photographer how they edit their work before choosing them.
Don't know what sort of style you like? It's time to spark some inspiration and looking at real weddings online can really help you to narrow down your photography preferences. Get on Instagram and Pinterest for real weddings and editorial styled shoots too; they're your new BFFs through this wedding-planning journey. When you find a wedding picture you would love to hang in your home, like it and pin it to your photography board – you can then show these to your photographer or even get in contact with the photographer credited to see if they are available to capture your big day in the same way.
Step 2: Think about the photographer's experience level
Your choice of photographer will, like everything else in the wedding world, depend on your budget and the more experienced your photographer, the more they usually cost. Sit down with your partner and discuss how much of the budget you think you can spare for your photos before you start contacting photographers.
If you're working to a tight budget, you'll either have to compromise and spend less on another aspect of the wedding or take a chance on a novice photographer, but this depends on how you and your other half feel about hiring a beginner in this field. While you may find an amazing fashion or nature photographer, who has recently turned their hand to the wedding industry, remember this is a whole different ball game. But everyone has to start somewhere, right? If you do opt for a novice wedding photographer (more to spend on champagne and that amazing band you've got your heart set on!) make a list of all the pictures you would like captured to ensure they cover all the important bits of your day – from all of the family group shots to the more personal images, such as close-ups of your wedding perfume and jewellery. It is a live event, with no reruns, so be sure you're both on the same page with the level of photographer you want to hire.
You can discover how experienced a photographer is by having a look on their website, blog and social media. Experienced professional photographers should have plenty of real weddings displayed on their site, as well as testimonials from the couples they have worked with. Many photographers will have worked on editorial shoots too for magazines and blogs. When you meet up with your potential photographer, ask them to bring some sample albums of weddings they have done as well as their favourite shots from past weddings so you can get a sense of what the finished product will look like for you.
Photography prices can range a huge amount from photographer to photographer and this usually depends on how experienced they are. Have an idea before you approach any photographer about the sort of budget you have for this element of the planning process. There's no point meeting up with a world-famous photographer if your budget doesn't stretch to even an hour of their time!
Step 3: Read the photographer's reviews
Check the photographer's social platforms – testimonials speak volumes. If they have a glowing record with couples, that's a fantastic sign that they're reliable and capable of capturing your special day. Many photographers become close to their couples after having spent the most incredible day of their lives with them, so you can always ask a photographer if you can email or speak to one of their previous couples for more feedback.
A review from a fellow supplier is also a good way to find a photographer you can trust. If you've got a wedding planner on board, they will have plenty of photographer contacts, but florists, caterers and venues are also good sources of information on good local photographers, as they will have met many and seen them work at various weddings. You'll find many suppliers work together over and over at weddings and become a dream team. It's always nice to have suppliers who know each other as they will work very harmoniously together and will have lots of great advice and suggestions to make your day perfect.
Step 4: Make sure you meet your photographer
This is the person you want to capture one of the most important days of your life (no pressure then!) – so you can't make a HUGE decision like this just by scrolling through someone's grid on Instagram. Before you even think about booking them, you should make an appointment with the photographer whose style you've fallen in love with, to find out more about them.
You want them to be able to make you feel comfortable; nerves are likely to be high on the day, so you don't want to miss any amazing photo opportunities due to feeling uncomfortable around them. You should have an instant rapport with your photographer, as they will be with you all day and so you need to like them as much as any of your other guests!
It might be worth having a little taster session; not only will this allow you to experience working with the photographer, but you can also see if their style is consistent (you want to make sure the photos they've taken previously, that you liked, weren't just lucky shots). Engagement shoots are often included in the price a photographer quotes these days and are really useful practise runs, plus you'll get some gorgeous romantic pictures from an engagement shoot that will be a lovely reminder of the exciting run up to your big day. An engagement shoot will also help you to work out which couple portrait poses you like the best and feel suits you the most for when it comes to the big day. You can be as lavish as you like with your engagement shoot (budget depending!). Some couples fly their photographer abroad for a romantic overseas shoot, while for many others it's much more personal to have the shoot at home or on their favourite local walk.
When you meet your wedding photographer, it is also the perfect time to show them things like your wedding photography Pinterest boards and discuss any other images you would love to create on your special day. It also really helps photographers to have a sense of the style of wedding you are planning, so tell them your colour scheme and decor ideas and let them know what your venue is as they may have shot there before and have some good ideas for photo backdrops.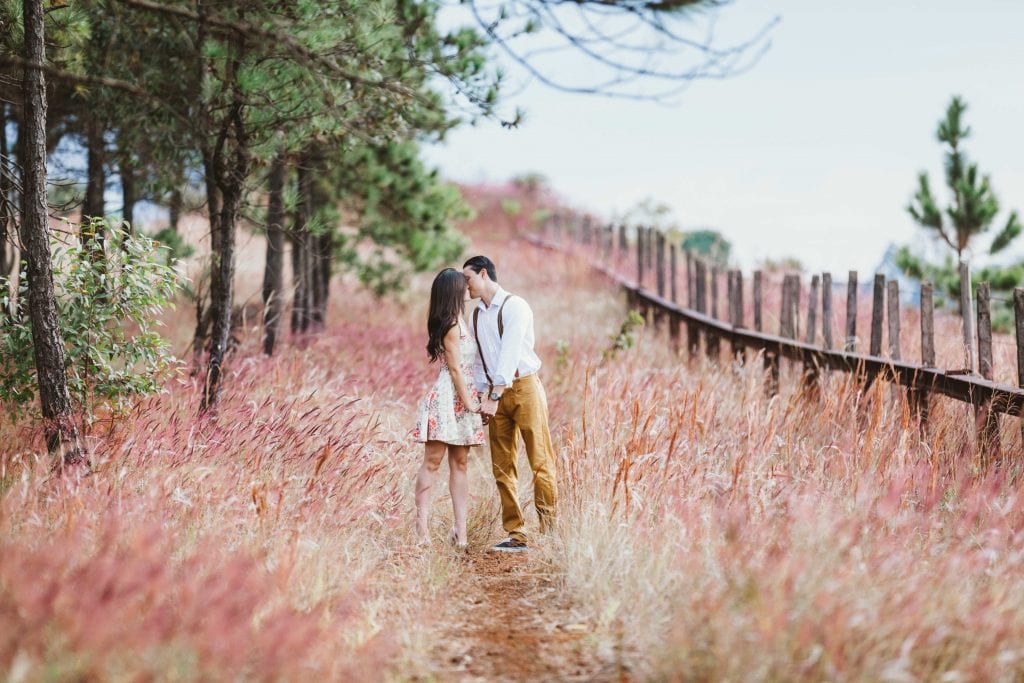 Step 5: Make sure you ask to see full albums
As we've mentioned before, what if the photos you've fallen in love with were just lucky, once-off shots? The photos you've set your heart on, when browsing a photographer's website, are highlights from a wedding they've previously shot – so remember, they're the photographer's favourites.
Ask to see a few completed albums when you meet; this is how you can check for consistency. Do they always capture the groom crying as the bride walks down? Or how about the father of the bride's reaction when he sees his little girl for the first time in her dress? Do you like their composition and editing style? And then look out for things like: are people's eyes closed in the shot? Are the pictures too dark? Did they miss key moments? You get where we're going with this, question everything and make sure you love absolutely everything about their photography.
Step 6: Find out what is included in the photography package
There's no one-package-suits-all when it comes to choosing a wedding photography package. The package you choose will ultimately be determined by your budget and how important the photography element of a wedding is to you. Factors like how many albums you want, whether you want to have canvas or framed images, and if you want a second shooter (that's another photographer, don't worry!), will all have an impact on the overall price. In 2019, the average price for a wedding photographer in the UK was £1,560, but you can get some packages for as little as £500. As with everything though, if a price seems too good to be true – then you should probably steer clear!
When you're interviewing for your photographer, ask what packages they do and what they include. Some photographers automatically include a whole day's worth of shooting, plus editing the images and the album for you. Some albums cost a lot more than others too depending on the quality of the materials used, so ask about this. Others may just give you the option to shoot the day and supply you with a set of digital images from which you can create your own albums. Packages will usually state a time that the photographer will work from and until (from bridal prep to the first dance and everything in between), so if you go down the no-package route, you want to check if they have a flat rate for the day or if they have an hourly rate. You will want to check if a second photographer is included and if you're having a large wedding (250 guests or more) you may even want three shooters to ensure no guests or activities are missed.
Remember, if you've chosen a photographer who doesn't live near your venue, then you will have to pay travel costs too, including mileage, overnight hotel stays and flight tickets if you're asking a UK photographer to photograph your destination wedding. You should also make sure to ask your photographer if they would like to have a meal during the day or if they will provide their own. Some photographers even like to have a place at one of the tables during the wedding breakfast so they can photograph the food and the proceedings from the perspective of a guest.
Step 7: Know your rights
When it comes to wedding photography, some photographers will have contracts which stipulate that they own the rights to all of the photos taken during the wedding – regardless of if you're in them or not (crazy right?). This does mean they can use them in advertisements, on social media and on their websites to promote their services. You don't want to land yourself in hot water, so be sure to ask about your rights when it comes to sharing your wedding photos online. You may be able to do it, but it might only be possible if they've got a watermark. If you want to get images developed yourself, you may need to buy the rights to the photos.
Step 8: Ask about the post-wedding timescale
Don't expect your photos back a week after the wedding. Your photographer is shooting pretty big files and will take hundreds, if not thousands, of pictures throughout the day, and as much as you would love to revisit your special day ASAP, remember Rome wasn't built in a day.
Photographers will spend on average 40+ hours editing a wedding shoot, so expect a six-eight week wait before you get your hands on that beautiful album containing all of your favourite memories from the day. In peak wedding season this may be even longer and it'll be longer still if the photographer has used a mix of film and digital. Your photographer will know from previous wedding seasons how quickly they can turn around albums and digital downloads, so ask them from the off so you're not disappointed after the wedding by the long wait.
Step 9: Be organised on the wedding day
Make sure the wedding party is all on the same page as the photographer and that everyone knows where they're supposed to be on the day otherwise your carefully laid plans for certain pictures will go awry. If your photographer is coming to capture the bridal prep, make sure everyone knows not to go hitting the snooze button – as tempting as it may be, we're pretty sure the excitement (plus a few nerves) will get you up nice and early. Work with the photographer in the weeks before your wedding to ensure they know the order of the day and have your dream list of wedding photos and then you can just relax into your wedding day, knowing they're doing their thing.
Don't forget: you should let your photographer know if your parents are separated or any other special family/ awkward circumstances when it comes to capturing group photos. You want this day to go off without a hitch, so share as much information about what the photographer can expect from guests as possible. It's also really handy for your photographer to know if there are important guests outside of the bridal party that you want them to focus on more than others – a stepparent for example, as well as your grandparents and godparents if you're close to them.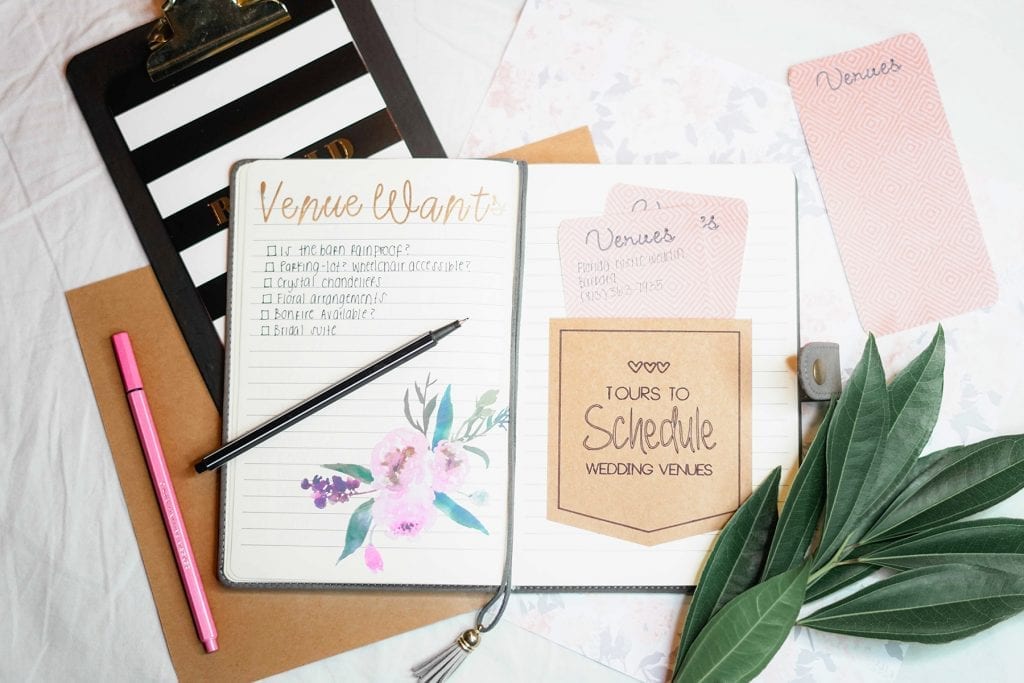 Step 10: Book your dream photographer!
Now you've covered all these steps you'll have found the perfect photographer for you, so make sure to book them in before another couple snaps them up!
Can I cancel my wedding photographer? 
While we hope that choosing your photographer and getting your images back is a wonderful part of the wedding planning process, sometimes things do go wrong and it's important to know where you stand if the worst should happen. If you need to cancel your wedding photographer for any reason (you've found another photographer you prefer, you're not getting married anymore, you're ill and have to cancel your wedding…), in most cases you'll lose the deposit paid when you booked them (usually around 25% of the overall package price). If you're rescheduling at a later date, you can speak to your photographer and may be able to come to an agreement. If you cancel your photographer close to the event (this can be anything from three months to 28 days before the big day depending on each individual) many photographer's contracts will include a clause that means you still have to pay in full.
Remember cancelling means a massive loss of earnings for them as they won't be able to get booked for another wedding at such short notice. However, photographers are human beings and if you have to cancel because of something out of your control like an illness or tragedy, make sure you explain this to them as they may be able to be flexible.
Can I sue my wedding photographer?
If things really go wrong and your photographer doesn't provide the service you paid them for or breaks the terms of the contract you have signed in any other way, you do have rights. The Consumer Rights Act 2015 states any service you pay for – like photography – must be provided with 'reasonable care and skill'. So, if the photographer doesn't provide the service you expected and discussed with them, you'll be able to get a partial or full refund depending on the situation. If the wedding photographer does a truly awful job leaving you emotionally distressed and breaches the contract you may have grounds to sue them.
A complete lack of photos, really poor quality photos, or just simply not showing up and providing no alternative might be grounds for you to want to sue, but make sure you try and speak to your photographer first to see if an agreement can be reached/ to give them the chance to rectify the situation. Make sure to thoroughly read through the contract you signed too, to ensure the photographer did in fact breach the terms before you head down this potentially costly and often distressing route.
Wedding photographer checklist 
Research your preferred photography style – traditional, reportage, fine art, and contemporary – by looking at real weddings.
Discuss your budget and decide whether you want a seasoned pro or a novice photographer.
Look at your preferred photographer's reviews from past couples.
Set up a face-to-face meeting with your photographer before you book.
Ask to see entire albums of the photographer's work.
Find out exactly what is included in the photography package price.
Check out your rights when it comes to copyright.
Find out how long the editing process takes before you book.
Set up a photography schedule for your big day and make sure all the key people know about it.
Book your photographer!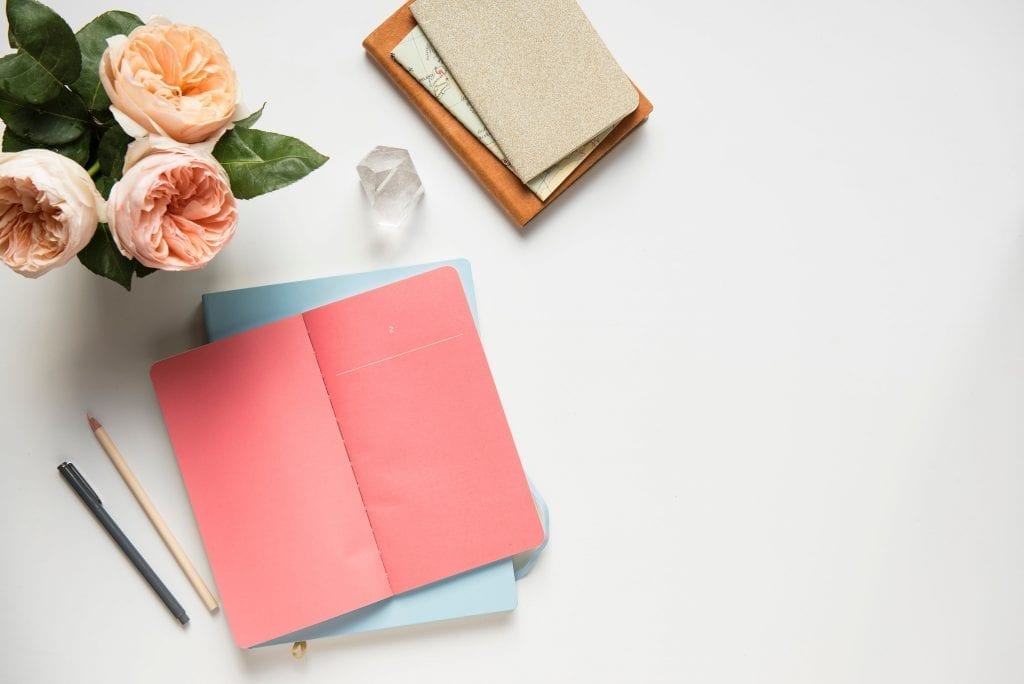 Questions to ask your photographer
What is your photography style?
How long have you been a wedding photographer?
Do you have insurance?
How many weddings do you shoot each year?
Can I see a recent full wedding album?
Have you photographed at our wedding venue before? If not, can you visit beforehand?
What different packages do you offer?
What is the payment schedule?
What do you need us to tell you in order to get the best from our wedding?
Do you offer engagement shoots?
Can I speak to former clients?
Can I provide a list of photos I want you to capture?
How long will you be there on the day?
Do you offer a second shooter to capture both of us getting ready?
Do you do first look shoots?
Do we need to provide food for you?
What travel costs will I have to cover?
What do you wear to weddings?
Can we pay you per hour if we decide to have you stay later than previously discussed?
Will you be ok to work with a videographer at the same time?
What is your back-up plan if you can't make our wedding?
How long will it take the digital pictures/ album to arrive?
Here is our finest selection of wedding photography suppliers across the UK to help with your wedding planning.