Giving something back
With the COVID-19 crisis taking hold in the UK, so many weddings have had to be cancelled or postponed and it has been heart-breaking for us as a wedding directory hearing each and every story from couples to wedding venues and suppliers, suffering terrible heartache due to the crisis. We wondered how we could help and try to create something positive out of the upsetting situation.
We heard of a lovely couple, Hayley and Harvey that were meant to be married on Saturday 11th April 2020 at Manor By The Lake in Gloucestershire. They have unfortunately had to postpone their special day until October because of recent events. Bride-to-be Hayley is an NHS nurse working tirelessly and lots of her family also work for the NHS too, whilst her future husband Harvey is a rugby community development officer. We started thinking … with the fantastic technology available to us, how lovely would it be for them to have an online wedding to lift their spirits?
Ellie Goulding surprises our NHS nurse during online wedding!
On Saturday 18th April, we held an online wedding for the special couple and their friends and family. Hayley and her fiancé Harvey were totally stunned when singer Ellie Goulding made a surprise appearance during the online wedding. It had been secretly arranged for the Grammy nominated singer to serenade them with a rendition of what would've been the song Hayley walked down the aisle to. It was a total surprise!
In light of Hayley and her family's dedication to the NHS and the hard work of all the key workers on the front-line, we have created a fundraising campaign for NHS Charities Together, a collection of more than 250 not-for-profit organisations around the UK that help our hospitals to do more.
You may not know Hayley and Harvey, but help us to raise funds in celebration of Hayley's work and the over a million other NHS workers that are aiding people through this crisis.
Help us to raise some money for the wonderfully brave people working in the NHS! A charity very close to our hearts, they are doing so much for us right now. We want to give something back to say a big thank you. Help spread the love and the message! #FBFWLoveInLockdown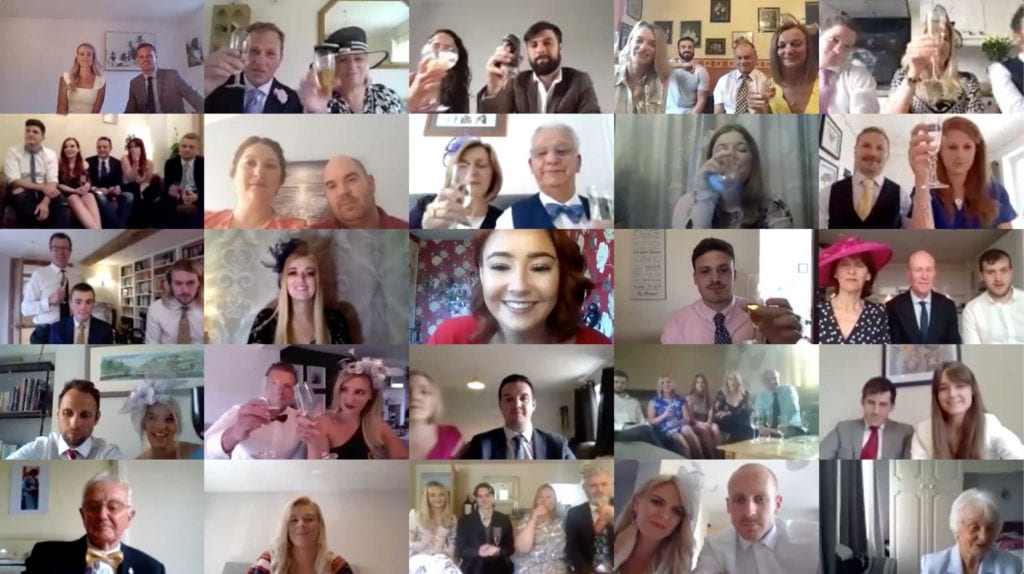 We'd appreciate any donations and if you use the hashtag #FBFWloveinlockdown we will share your stories to spread the love!