Calming Your Wedding Nerves
Published date: 13th April 2020 | Author: Hollie Bond
NB: To help you browse our best suggestions we have included some third party links. Some purchases made through these links may earn us a commission to help keep our blogs and offers current and up to date. Thanks for your support!
---
We hear you're getting married; this is SO exciting! It's totally normal to have a few wedding day nerves (honestly!). Of course, the run-up to the big day – they don't call it this for no reason – can cause a few jitters, we get it. But once you're standing at the top of the aisle, ready to walk down and marry your best friend, you'll be wondering what all these wedding nerves were about.
Also, while we're on the subject of walking down the aisle – please stop stressing about tripping in front of all of your friends and family; if you're wearing shoes you can walk comfortably in and your dress has had the alterations needed – not to mention you'll probably have someone by your side along the journey – you'll be fine. Promise.
So let's get to work on banishing those pre wedding nerves and get you wedding day-ready.
Delegate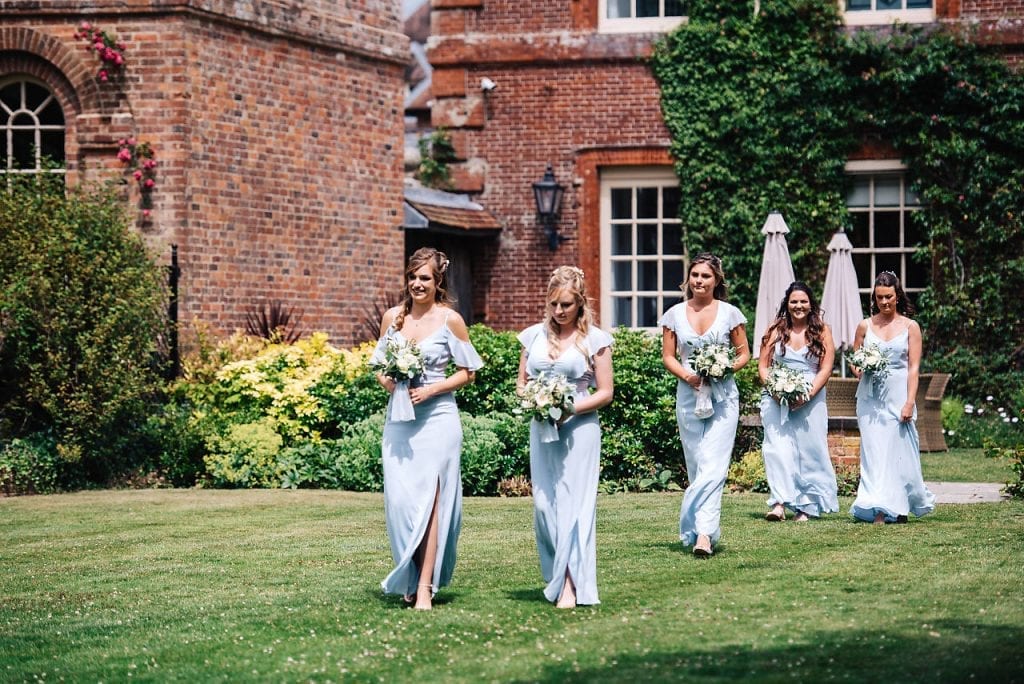 Whether you only decided that you wanted to get married five months ago, five years ago or when you were five years old – this is your (and your SO's) day and you want it to be perfect. Which is why delegating can be a toughie; will the person you give a particular task to do it right? Will they know what you want? Will they forget to do it altogether? The list can go on, but you know your gals and if they made it into your #BrideTribe, you can trust them. So delegate; it's less for you to worry about on your wedding day.
Food and drink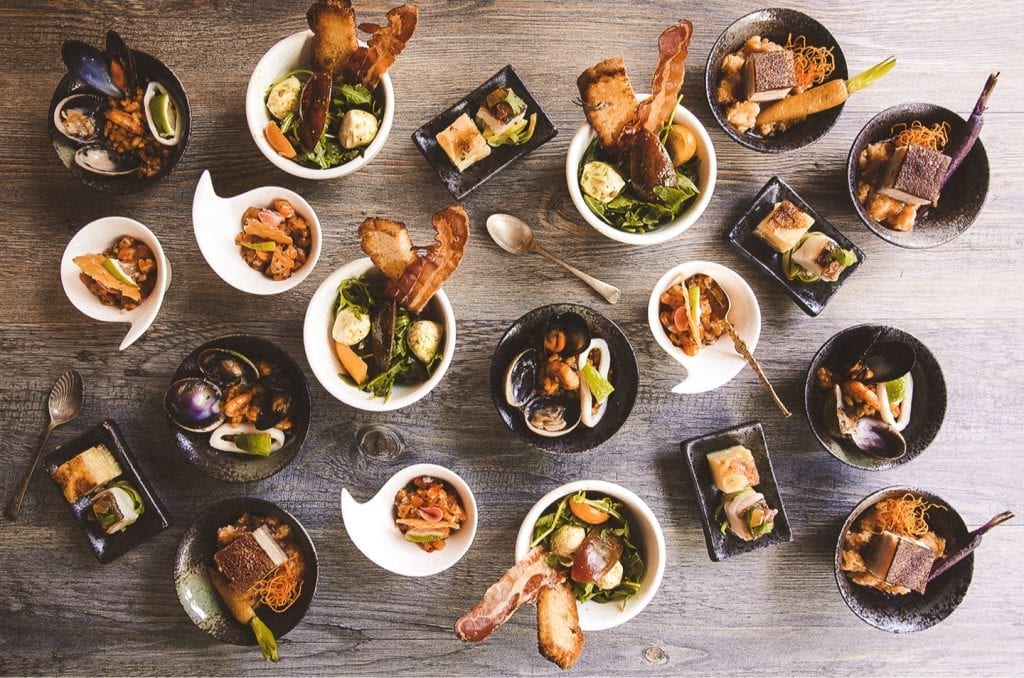 What you feed your body feeds your soul and there are some tasty foods which can help to reduce stress and anxiety, so make sure you feed your body well. Dark chocolate (yes, we said chocolate), contains antioxidants and minerals which help to improve brain function. And when it comes to drinking, try experimenting with herbal and flavoured teas. Green tea has been found to help reduce anxiety, so this is a good place to start.
Exercise
It's no secret that exercise helps the body in many ways, but especially when you have a build-up of emotions. As well as those pesky nerves, we hope you're also feeling excited and buzzing for your big day to come – which is why exercise is good; it can help reduce adrenalin and bring around a sense of calm. If you're not feeling that gym life, there are some great alternatives: walking, yoga and cycling can help you unwind.
Relax
There's no point stressing about anything now; you're getting married tomorrow so just sit back and calm TF down. Planning a wedding is stressful but the best thing you can do is look after number one, or let your designated wedding planner or friend take the reins. Hair and make-up will be coming in the morning and your dress is hanging up ready. All that's left is for you to get a restful sleep. Take a bath, put on a face mask and play some peaceful, calming music – tomorrow's the big day.
Day of the wedding
Here we are, your wedding day has arrived and it's time to be the centre of attention – can you believe it?! This is when your nerves may be at their highest but take a deep breath; we're going to help settle them.
Have a drink
It's 5 o'clock somewhere, right? Now we're not here promoting shots of whiskey at the crack of dawn but a girl's gotta do what a girl's gotta do – a little tipple before the event of the year can help to steady those nerves. Whether you're a bride or groom, Have a champagne breakfast or a fruity Bellini to kick-start the morning with your friends and family, you won't regret it.
Fresh air
Before it's time to slip into your wedding dress, go for a little wander outside – obviously if it's raining and you've just had your hair done, steer clear of this and just take a stroll inside. Taking five minutes away from the hustle and bustle of wedding planning and people getting ready or practising speeches will do you wonders.
Showtime
Veil down, doors open, time to party… you've got this.