55 Clever Ways to Save Money on Your Wedding
Published date: 10th May 2022
NB: To help you browse our best suggestions we have included some third party links. Some purchases made through these links may earn us a commission to help keep our blogs and offers current and up to date. Thanks for your support!
---
Make the most of every pound in your big day budget with these savvy wedding money saving tips
It's a well-known fact that dream weddings don't come cheap. Even if you're having a really pared back, and small celebration by the time you've hired a venue, made it legal, chosen your outfits, feed your guests and provided some sort of entertainment you'll have parted with a fair amount of your hard earned cash.
The good news though, is that there are plenty of wedding money saving tips to help you save money in the pot for that dream honeymoon or for that cool extra detail (doughnut wall, photo booth or floral arch perhaps?) that you've always desired but never thought you'd be able to afford.
With some expert insight from wedding planners Caroline Gould & Victoria Ewing, we've compiled a list of 55 wedding budget hacks to help you save money, and most importantly ensure that planning your dream wedding and starting married life is fun and enjoyable and not ruined by constant money worries.
1. Keep on top of your spending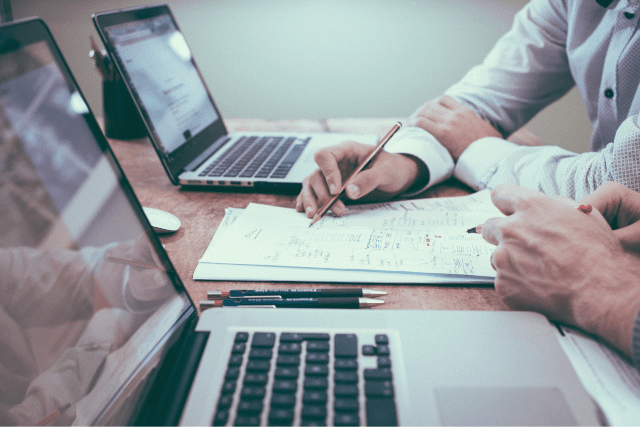 Spreadsheets, spreadsheets, spreadsheets! While some people love them and can't get through the day without updating some sort of spreadsheet, a lot of other people feel slightly sick at the mention of them. When it comes to planning a wedding and tracking your spending though, they're invaluable and could save you a lot of money.
Once you've set your budget, work out how to allocate percentages towards each element using our handy guide here, and then make sure you stick to it religiously. Input every single one of your wedding purchases. All the details, even things like DIY materials that only cost a few quid need to be included to ensure you don't overspend. As you fill in your spreadsheet, you'll see areas where you've saved more money that you anticipated, and that's when you can start saving money for the little extras that will really elevate your wedding day.
2. Be smart with your banking
Before you start buying anything for your wedding, it's a brilliant idea to sit down with your partner and look at the way you manage your finances. Chances are you're not making the most of the way you bank and it's key to claw back money at every opportunity to put towards your big day. A lot of people don't realise that the more money you spend the more money you can make from it, and as you're going to spending more than usual on your wedding it's a good time to make the most of any loyalty schemes.
One of the quickest and easiest ways to make money as you're spending it is to sign up to trusted cashback sites like Quidco and Topcashback. You could also look into a cashback credit card for your wedding spending, but always be sure to pay it off to avoid going into debt. Credits cards are also a smart way to pay for your wedding as purchases up to £30,000 are protected in case anything goes wrong.
When you open a new bank account or switch to a rewards account there are often perks to choose from such as cash, vouchers or free insurance. Shop around and choose an account that has a perk you can use towards your wedding. If you can't afford to pay deposits in full as they come in, think about a 0% interest credit card, as this will allow you to spread the payments over the duration of your wedding planning. Always make sure to pay the minimum payment in time though to avoid charges.
Another great banking idea if you're planning on going on honeymoon and want to save money on your flights is to open an Amex account with British Airways. If you spend enough each month, you accrue air miles that you could put towards the trip of your dreams or to give you an upgrade into business class once you're married.
3. Look into your work perks
A lot of companies are enrolled in a work perks scheme offering their employees money off with a whole host of companies. Ask your HR department about any schemes they have and use the discounts wisely while you're planning. You could save money on anything from small decor purchases to your honeymoon.
4. Switch suppliers to bring down your monthly spending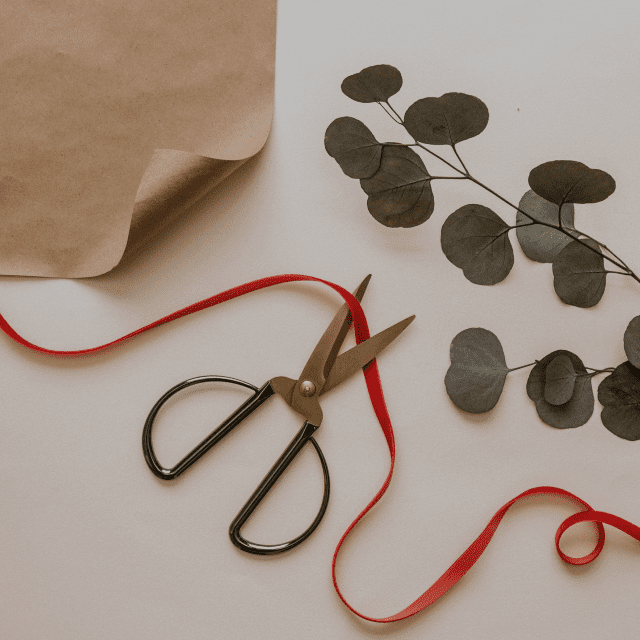 Ok, so you've got plenty of wedmin (that's wedding admin by the way!) on your plate already, so adding life admin on top might feel overwhelming, but taking a bit of time to sort out your monthly bills could help you save a lot of money for your big day. Look at all your monthly direct debits and see where you can switch to save money.
5. Think carefully about your wedding date
Before you sign on the bottom line for a summer Saturday wedding, have a think about why you're doing it. Is it just because that's the traditional thing to do? Or just because most people get married in spring or summer? Unless it's a really special date for you, or you have to get married on a certain wedding date for your jobs, then it could save you a lot of money if you consider less popular times of year. A winter wedding can be absolutely magical, full of twinkling lights and make for cosy and intimate celebrations. Autumn is an absolutely stunning time of year, where you can make the most of the wonders of nature. Outside the peak spring and summer months you'll find venues have lower prices and are able to offer seasonal discounts that could save you thousands. You'll also find that suppliers aren't in such high demand, so you will be more likely to get your top choices of caterers, entertainment and photographer etc.
6. Have a weekday wedding
As well as considering a cheaper season for your wedding, another way to cut wedding costs is to book during the week. While Saturdays are most popular because guests don't need to book annual leave and can recover/ travel home on the Sunday, weekday weddings are becoming more commonplace and you'll find that your friends and family won't mind a bit taking a day's holiday to celebrate with you. The difference a wedding during the week can make to your overall budget depends on the venue you choose, but most venues will have special weekday deals or completely separate packages that will seriously tempt you to consider a weekday!
7. Opt for just one venue for both ceremony and reception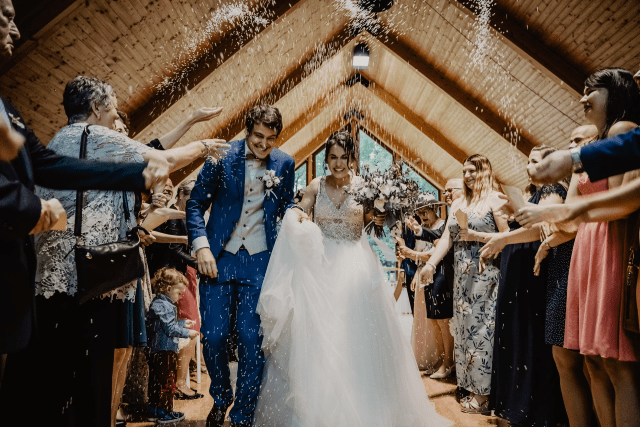 A really easy way to save money on your wedding is to book a venue where both your ceremony and reception can take place. This means you don't need to provide transport for your guests or your bridal party to get from the ceremony to the reception venue and it could saves you hundreds of pounds. To save on transport costs completely you'll want to find a venue where you can get ready in the morning and also stay overnight.
8. Choose a no corkage venue
When it comes to wedding expenses you'll want to put a large percentage of the budget towards food and drink. However, there are ways to save money on your wedding food that doesn't involve having hungry and thirsty guests. One of the best wedding money saving tips when it comes to drink is to hire a no corkage venue. No corkage means the venue will let you provide your own alcohol and not charge you any extra to serve it. Buying alcohol in bulk and shopping around will allow you to save a huge amount, and you can have a lot of fun in the run up to the big day trying out different wines and spirits to decide which ones you like best for your big day!
9. Be creative with your wedding venue
While a lot of couples love the security of choosing a wedding venue that has hosted many successful weddings and is all set up for brilliant big days, if you're really looking for smart ways to save you might want to think outside the wedding venue box. Consider hiring a large party house for example or perhaps ask a family member or friend with a lovely garden if you can erect a marquee there instead. Have a look around at village halls too. If you do your research you'll find some villages that have recently upgraded their village hall or have a stunning historic building at the heart of their village that would make one incredible, but cheap venue.
10. Choose a naturally pretty venue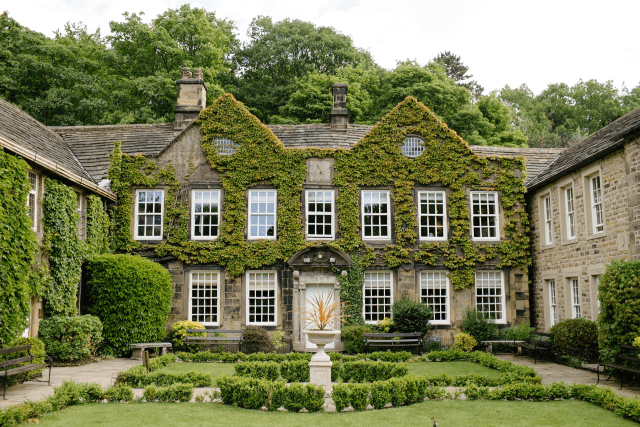 When you're on a tight budget, putting money aside for wedding decor probably won't be a priority, but that doesn't mean you can't have a wow-factor wedding. If you don't want to spend lots on the decor, ensure you choose a venue that is aesthetically pleasing without any extra help. And, when it comes to decor be smart about what you spend on. "Upgrade the essentials," say wedding planners Caroline and Tori from thewedplanners.co.uk. "You need to have linen, crockery, cutlery and glassware so why not upgrade them? A coloured water glass, an interesting charger plate or a creative napkin fold can all make the table space look luxe without breaking the budget. We always work with our clients to ensure the table still looks beautiful while keeping it within budget."
11. Don't just accept preferred suppliers
Many venues will give you a list of their preferred suppliers, people they've worked with many times and they trust. That doesn't mean you're legally obliged to use these suppliers though. Do your research and if you can get cheaper suppliers at the same venue then go for it (as long as you like their work and feel comfortable with them!).
12. Get lots of quotes
You wouldn't pay to have a extension on your house after only consulting one builder on the likely costs, so why would you part with thousands for your wedding without checking that you're being charged a reasonable amount? Make sure you get quotes from different suppliers for some of the bigger wedding elements. That way you can make an informed decision about whether you feel the service is worth the cost.
13. Don't be afraid to negotiate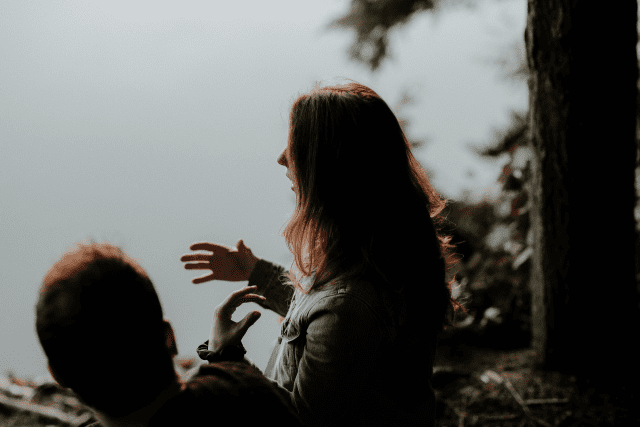 Ok, so we're not suggesting you try and haggle with your suppliers as their prices should reflect their level of expertise, and this is Britain after all! You don't want to offend anyone, but then again you also want to ensure you're staying within budget. Instead of trying to get a huge discount on a wedding service, make sure the supplier knows that you are a huge fan and desperate to have them at your wedding day, and be honest about your budget to see if there's any wiggle room. Perhaps they could do less hours than they usually quote for or perhaps they have a few budget tricks up their sleeves and could help pass on the savings to you.
14. Hold your ceremony later in the day
It might sound obvious, but the later in the day you hold your wedding, the less food and drink you'll need to serve your guests, the less entertainment you'll have to provide and also any suppliers like photographers that might charge by the hour, will of course be less. And, don't presume that a shorter wedding will be less fun than a full day affair. In fact, it's often the opposite as guests don't get tired and are raring to go from start to finish.
15. Make cocktail hour just an hour
The longer your pre-reception drinks, the more drinks your guests will consume, and of course that all adds up. A cocktail hour is perfect and means you'll save money on the final bar bill.
16. Embrace the "something borrowed" part of the tradition
Borrow, borrow and borrow, because not only is it budget-friendly but it's eco-friendly too. Remember your wedding day is just that – a day – so you don't need everything to be brand new. Ask family members if you can borrow jewellery, shoes, table linen, decorations etc. You'll be amazed at how much money you can save.
17. Use your guests' talents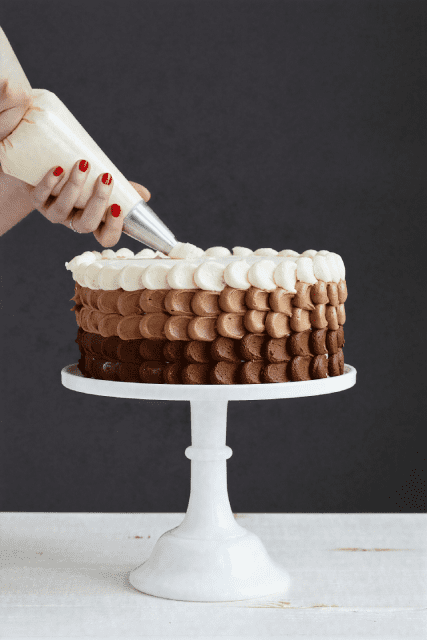 Look at your guest list and see what amazing talents are hidden within it. Perhaps there's a musical friend who might provide some entertainment for you or DJ at night? Or maybe you've got a family member who is amazing at baking. Hello free wedding cake! There's probably someone who's a dab hand at hair and make-up or a friend who has a fancy car to transport you. Anything you can ask your guests to do will help you cut costs on your wedding. And, they'll be really honoured to play a part in your day.
18. Don't host a sit down plated dinner
A traditional three-course sit down meal with waiting staff is the most expensive way to feed your guests when it comes to wedding catering. One of the best wedding money saving tips is to think outside the traditional wedding box when it comes to your catering and do something different and that costs a lot less. Buffets, sharing platters, food trucks, BBQs, hog roasts, and afternoon teas are all great fun and with save money.
19. Don't over-cater in the evening
"A great way to save in the food and beverage department is with your evening food," says Caroline and Tori. "Food and drink can really push the cost of your wedding up, and understandably, how often would you head out and buy a 3 course dinner for 150!? So when you realise you actually have to feed them twice, it can be a devastating blow to the budget and your wedding savings pot. But one thing that so many don't realise is that you don't need to cater for the full guest list in the evening. Work to a maximum of 80% when it comes to those late night munchies. And to help that pound stretch even further, consider grazing style food – pizzas, grazing stations of cheeses, nuts and fruit. They can look great, provide some interactive fun in the evening and are great for feeding the masses!"
20. Plan an intimate destination wedding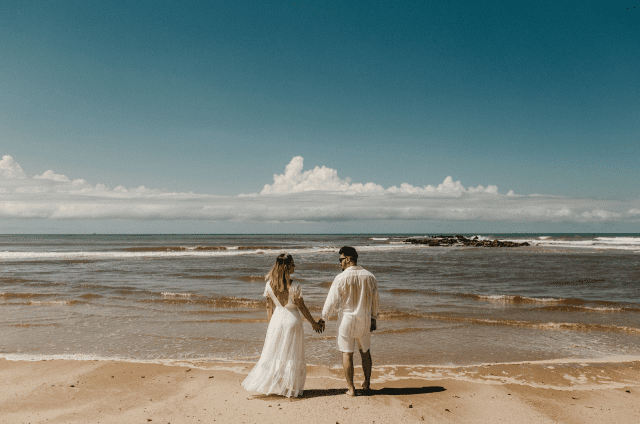 Destination weddings usually cost a lot less than UK weddings (for the couple anyway!). This is because fewer guests will be able to make it, so you'll be feeding and providing drink for a much smaller guest list. Destination wedding venues are often cheaper too, as it's more likely you'll have both the wedding ceremony and wedding reception in one place. Of course, it depends on the country and cost of flights, so do your research on the cheapest places to get married abroad first.
21. Serve cake for dessert
If your heart is set on having a wedding cake then make sure your wedding guests really enjoy it by serving it as the dessert. Not only will this ensure everyone gets a taste and isn't too full, but it means the cost of a dessert course comes off your final wedding budget.
22. Book your wedding photographer until the first dance
If you want to save money on your wedding photography ask your photographer for a package where they attend for less hours. You'll want to get a picture of you doing the first dance, but realistically how many pictures do you want of the dancing?
23. Print one order of service per couple
A lot of couples mistakenly think they need to provide every single guest with an order of service. Your service will only last between 20 minutes to an hour and most of the time guests will be admiring your gorgeous outfit and watching you with tears in their eyes. So just give out one order or service between two people and save lots on your stationery.
24. Have one menu per table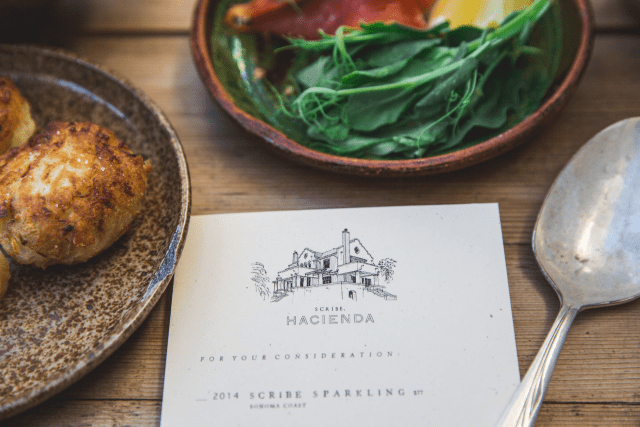 The same goes for menus. Instead of one per person, one per table will suffice and this will reduce the cost of your stationery by a huge amount.
25. Buy a high street dress
If you don't have thousands or even hundreds to spend on a wedding gown that you'll be wearing for one day, then don't do it. We're very lucky that the UK has an amazing high street full of fabulous brands and many of them have a wedding dress range.
26. Search out sample sales
Fallen in love with a designer wedding dress? Don't panic, you could still get it in budget if you wait for a sample sale. Speak to your bridal boutique to find out about upcoming sample sales and which designers will be taking part. You could get an absolute bargain.
27. Shop around for your seamstress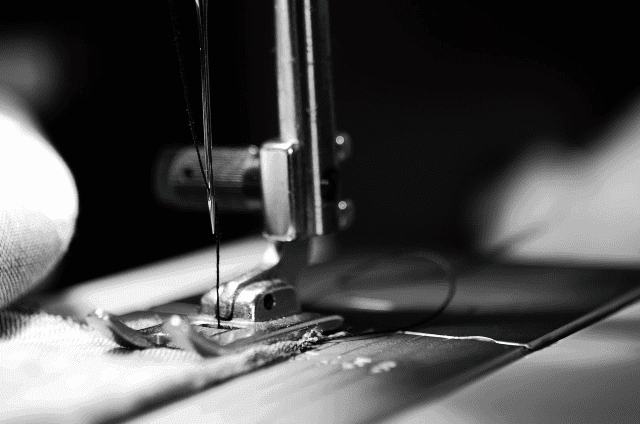 Need alterations? Don't just accept the seamstress that your bridal boutique suggests. They could cost hundreds more than a very talented local seamstress who isn't affiliated with any shops. Always do your homework and don't feel like you have to go with a supplier just because someone tells you that's the only option.
28. Look for preloved wedding dresses
As brides only tend to wear their dresses for a day there's a huge market for pre-loved dresses in amazing quality. Some dresses that are worth thousands will be sold by brides online after the wedding as they have no need for them anymore and don't wish to store the dress.
29. Hire your suit
Men looking to save money on their wedding outfits should always look to hire rather than buy. There are many brilliant suit hire companies and a day's hire is a fraction of the price of having a suit made to measure or buying one.
30. Ask groomsmen to wear their own suits
Instead of hiring suits for the groomsmen, we've seen weddings where the groomsmen come in their own suits and are identified as a member of the wedding party by a buttonhole or special tie. It's much cheaper than hiring multiple suits and each usher and best man will feel fabulous in their own choice of outfit.
31. Buy pocket squares as gifts and skip the buttonholes
You'll be buying gifts for your groomsmen anyway, so make them do double duty on the day and save money. We love the idea of gifting groomsmen smart matching pocket squares, and asking them to wear these on the day rather than paying for multiple buttonholes.
32. Send digital save the dates
While wedding guests still love to receive paper wedding invitations, you could save a lot on your stationery bill (and on another 100 or so stamps) by sending digital save the dates as the first communication with guests.
33. Set up a wedding website instead of sending inserts
A smart way to save money on your wedding invitations is to only send the invitation and skip the heavy and costly inserts by directing your guests to a wedding website with all the information about your day. Some websites even allow guests to RSVP, saving you a lot of money on stamps and RSVP cards. This could save you up to half on printing costs alone and you can still have gorgeous invitations.
34. Order all your stationery from one supplier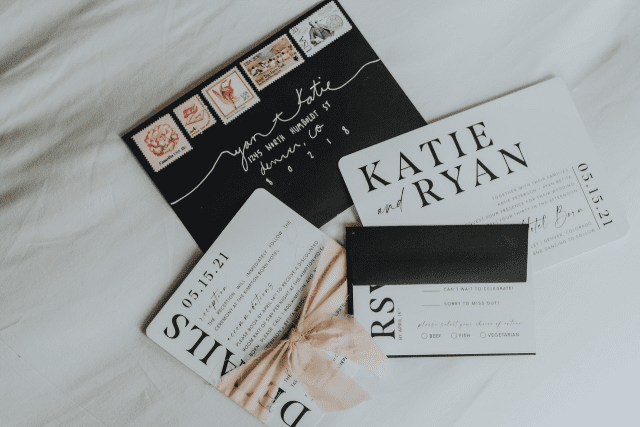 It's savvy to plan ahead with your stationery and order every paper-based element of your wedding from one supplier. They might give you a special discount or package for ordering the whole lot from them and they can also just charge you once for the postage, rather than lots of different stationers sending items with individual postage charges.
35. Ask your bridesmaids to wear their own bridesmaids dresses
Not bothered about your bridesmaids looking all matchy-matchy? Then let them wear their own bridesmaid dresses! They'll love you for it as they can wear something they feel comfortable in, and it will save you a lot of your wedding budget. You can set them apart as bridesmaids with lovely matching bridal bouquets.
36. Embrace DIY projects
Are you a creative person? Then get your craft kit out or head to somewhere like Hobbycraft and make as many details for your wedding as possible. Think confetti cones, your own invites, pretty place settings, table plans, bunting, a photo booth, signs, and table centres. Just make sure you give yourself plenty of time to avoid last minute DIY stresses!
37. Think outside the cake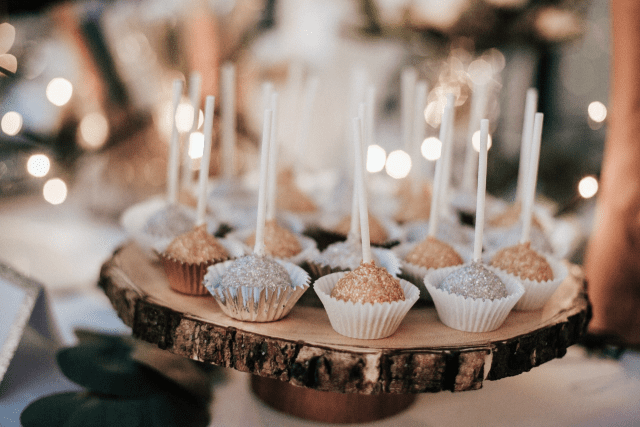 Traditional wedding cake is expensive. You might choke on your piece of Victoria Sponge when the quote comes through for a three-tier classic confection. So unless you know someone who can help you for less (or perhaps you could make your own wedding cake), then you'll want to think about cheaper alternatives like cup cake towers, cake pops, a tower of cookies, brownies, doughtnuts, a croquembouche, meringue kisses or even a sweet pie!
38. Choose a supermarket cake
If you've got your heart set on a traditional wedding cake but don't have wiggle room in the wedding budget for a professional cake maker to make it, then don't worry you still have options. Supermarket cakes (think Waitrose, Sainsbury's and M&S) have surprisingly amazing wedding cakes that come ready iced and can be decorated simply with some fresh flowers. A four tier iced cake will set you back about £200, which is pretty reasonable.
39. Forget about wedding favours
How many weddings have you been to and forgotten to take your wedding favour home? Unless the favour is instantly edible when the guests sit down at the table, then the sad fact is that a huge percentage of favours simply get left behind at the end of the wedding. And, as the average spend per head on wedding favours is £1 – £3, that's a nice chunk of cash you could be saving for much more important elements of your day.
40. Provide your own music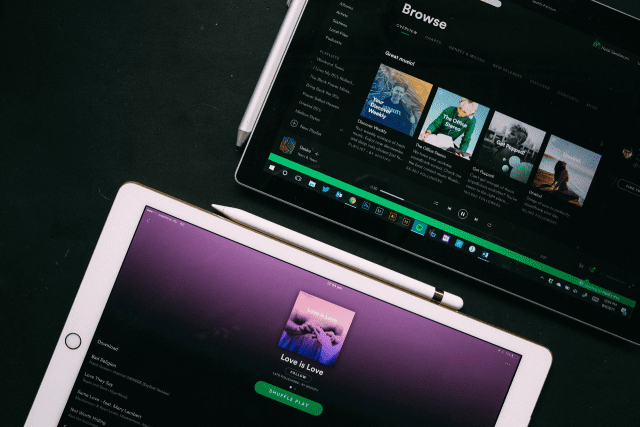 Planning on having a wedding DJ rather than a live band? Then you could save hundreds of pounds if you're brave enough to give the music a go yourself. Put together a fabulous dance floor playlist and make sure you speak to your venue about how to connect your device to their speakers and sound system. Make sure to delegate to someone on the night in case anything should go wrong or the mood of the music needs changing quickly to get the party going.
41. Get the most out of your entertainment
"If you're looking to make your evening a sensational party, but don't have the biggest budget to book multiple entertainers, our best tip would be to book a band," says Caroline and Tori. "Most bands will have written into their contract that in between their sets they will provide a DJ style service. This means your guests enjoy the variety of live musical entertainment AND some great DJ time. It extends the evening party and keeps your guests on the dance floor for longer."
42. Search out student
Seasoned professionals in the wedding industry can quite rightly command a high rate. If your wedding budget simply won't stretch to someone who has lots of experience, then one of our top wedding money saving tips is to search for someone new to the profession, but who's very keen and well trained. You can find amazing students in all areas from hair and make-up artists and photographers to florists and caterers. Just because they don't have loads of experience doesn't mean they're not the next big thing. Just be sure to have a trial with them before your big day.
43. Keep the bridal party small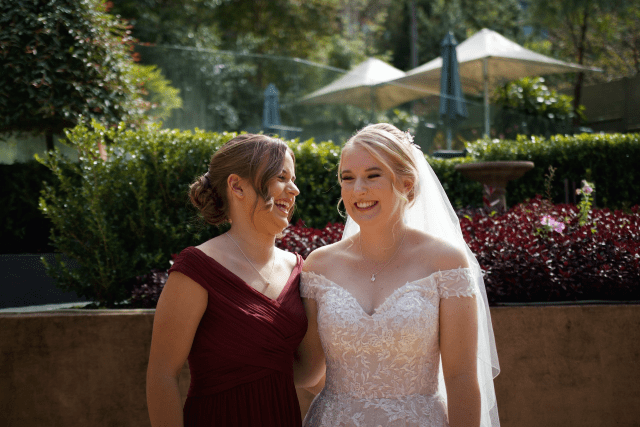 The smaller the bridal party, the smaller the spend on everything from gifts and outfits to make-up and transport. If you have just one or two bridesmaids and groomsmen you'll be able to afford to spoil them more too.
44. Don't go mad on the gifts
A lovely card with a heartfelt message in will be much more important to anyone who has played a special role in your wedding than an expensive gift. Keep things small and thoughtful for your wedding party rather than lavish and over the top.
45. Be smart about wedding insurance
Choosing not to have insurance is not a smart way to cut costs. It's really important to have the security of insurance in case anything major goes wrong. Make sure to shop around though and really do your homework to check what it does and doesn't cover.
46. Reuse fresh flowers throughout the day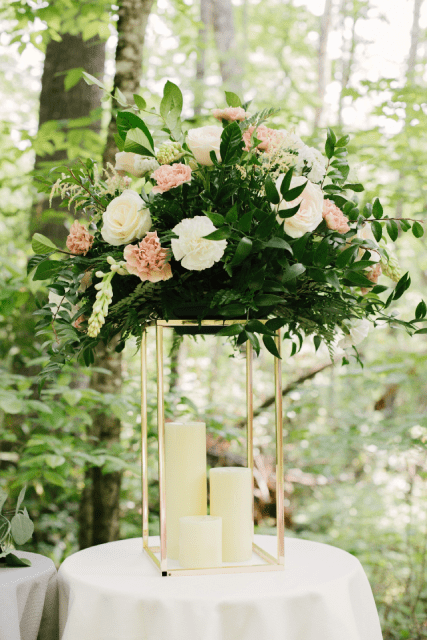 Wedding flowers are expensive, but they're so worth it as they really elevate the look of the day. Be smart with your arrangements though and make sure they can do double duty – floral arrangements could be used at your rehearsal dinner and then go on to feature in the ceremony and finally your reception. Once you've finished with your bridal bouquets these could be arranged as table flowers or to pretty up your dessert table or sweet table.
47. Choose seasonal, local blooms
Sticking to flowers that are in season and can be sourced locally always helps cut costs on your florist bill and is good for the environment too. Win win!
48. Go big on foliage
One of our favourite ways to save money without scrimping on style is to ask your florist to go big on foliage, which is a lot cheaper than fresh wedding flowers, but still looks absolutely incredible.
49. Add your own blooms from the flower market
Most brides want a professional to take care of their bridal bouquet as it's an extremely important part of the big day look. Table centres however and other flowers around the ceremony site and reception venue could be a little more laid back and wild if you're keen to save money and buy some additional flowers from the market.
50. Hire faux flowers for bigger installations
Any flower walls or photo booth backdrops will be extremely expensive if created using real flowers. Consider faux blooms or renting a backdrop instead as this could save you a lot of money.
51. Rent your jewellery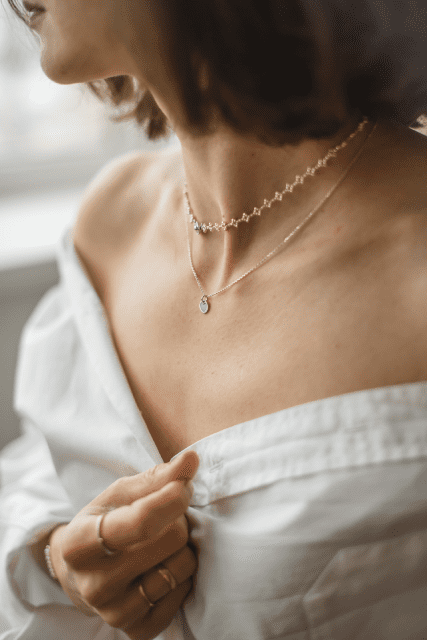 Yes, you can rent jewellery and it makes sense on your wedding day if you want to wear something spectacular but don't have the budget for huge diamonds. Try HURR, Bentley & Skinner, Susan Caplan and Tiffany & Co.
51. Set up a polaroid station instead of a photo booth
Everyone loves a photo booth, but they can be an expensive extra. Instead use a polaroid camera on a tripod, have a cool backdrop and a box and props, et voilà a cheap but fabulous alternative.
53. Only serve beer and wine
One of our favourite ways to save money without any guests noticing is to have a free bar, but only serve select drinks. If you stick to wine and beer, guests trying to order shots, spirits, cocktails or fizz will have to pay themselves, but they won't mind after the generous gesture of other free drinks.
54. Ask a friend to video the important moments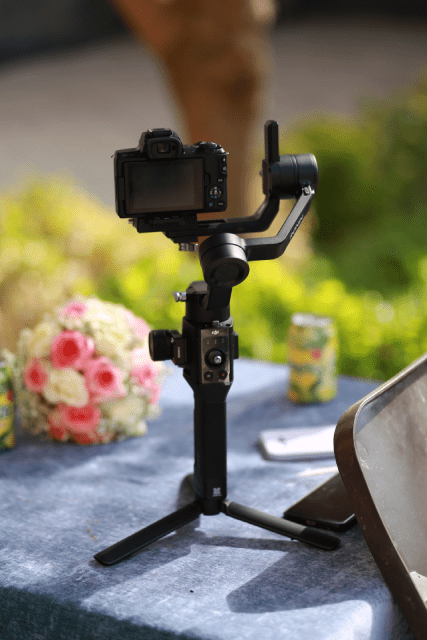 Videographers are wonderful to have at your wedding to capture the action forever. However, they can be too expensive for a lot of couples. If you want to see the ceremony, speeches and first dance again once the day is over, simply ask a digitally-savvy friend to video them. It might not be a slick professional video but it will be a lovely memento to watch back again and again.
55. Consider having a wedding planner
Ok, this one sounds really counterintuitive as paying a wedding planner seems like a real luxury. But believe it or not, a wedding planner could actually save you money. "We know it's easy to think of planners as a luxury supplier for only the biggest budgets, but we're pleased to say that's a myth!" says Caroline and Tori. "Spending can often be a saving when you're considering the benefit of having a professional on your side. Spending on a pro to install your pea light canopy, rather than balancing a top a ladder to fling out those Christmas lights will save you time and money…and stress! Spending on a professional photographer, rather than having your cousin capture the day on their iPhone guarantees you quality memories captured forever. And it's exactly the same with planners, hire a professional who has been there and got the t-shirt 100 times over, they've tried and tested every method and every supplier so you don't have to make costly mistakes."