The Ultimate Collection of Mr and Mrs Quiz Questions
Published date: 16th November 2020 | Author: Hollie Bond
---
Planning a hen party and looking for a really fun game that'll entertain everyone?
Then you need to organise a Mr and Mrs Quiz. This game is a guaranteed crowd pleaser and is a brilliant way to break the ice and put the bride on the spot before the big day.
This game works particularly well if you've got a gaggle of girls from different friendship groups from the bride's past, as it's the bride in the hot seat so all the hens will be bond over their shared love of her and hearing all the funny details from her relationship.
We've rounded up 52 hilarious Mr and Mrs Quiz Questions that are perfect for getting this game going and revealing some funny, risqué,d and even previously unknown facts about the soon-to-be-married couple.
Just remember who your audience is and tailor the questions accordingly. If the bride's mum is in attendance you might want to miss out on some of the juicier questions in the section labeled 'Naughty Mr and Mrs Questions'. And, as long as the bride is game, you can make her take a drink for every answer she gets wrong.
Now, let the games begin…
How To Throw An Amazing Mr and Mrs Quiz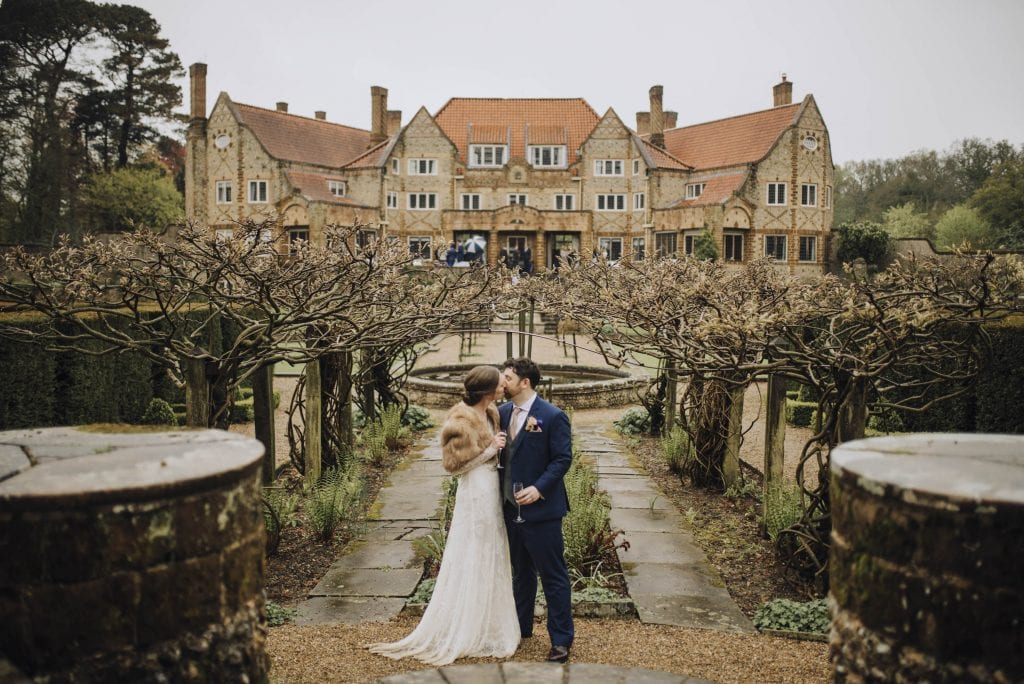 Before we get to those hilarious questions, you need to be organised and think about how you want to deliver this Mr and Misses game to ensure it has the best reaction possible.
Think about the delivery of the game
The quickest way to organise the game is to email over a list of questions to the groom (or other brides) and ask them to answer them. Then you print out the replies to reveal to the bride once she's answered at the hen do. However, if you really want to make it extra sleek and funny, think about videoing the groom saying his answers to the questions and then editing the video (or finding a friend who's a digital whizz and ask them to). Seeing the groom squirm as he answers the questions will add extra hilarity to the game.
Come up with forfeits for wrong and right answers
To make sure everyone is involved, it's a good idea to turn the quiz into a drinking game or forfeit game if you're not big drinkers. For every wrong answer, the bride has to do a shot for example, and for every right one the rest of the hens have to. Or perhaps the bride has to wear embarrassing items of fancy dress, do a dare or eat something horrible for every answer she messes up.
Make the quiz as personalised as possible
While the following questions are an amazing place to start, it's a good idea to tweak them or add extra questions based on your specific knowledge of the couple.
Add some props
There are lots of fun props you can buy to make the Mr and Mrs game even more fun. Think about things like Mr and Mrs paddles that the bride and groom can raise when they think they know the answer. We love these from Etsy or you easily make your own from ice lolly sticks and card. It can also be a great idea to have personalised shot glasses for each the hens and of course the bride to drink their forfeits out of. You can find some good, cheap options on Etsy here. Finally, if the hen party is abroad and you want to travel light, how about purchasing this pocket version of the Mr and Mrs Game that you can easily pop in your hand luggage and pull out whenever the mood feels right.
Classic Mr And Mrs Questions
Get the fun started with these basic Mr and Mrs Quiz questions that'll get everyone in the mood for the funny and naughty questions to come.
1) What's his/ her favourite film?
2) What's his/ her favourite meal?
3) What's his/ her favourite song?
4) If he/ she could take one thing on a desert island what would it be?
5) What are your pet/ nick names for each other?
6) What shoe size is she/he?
7) How many children does she/ he want?
8) What's his/ her favourite pizza topping?
9) What his/ her favourite alcoholic drink?
10) What was their first impression of you?
'Who Is' Mr And Mrs Questions
Who is questions are easy, quick-fire ideas to get the game moving (and the bride drinking!). It's particularly brilliant when both sides of the couple think they're the most attractive or funniest!
11) Who is the funniest?
12) Who is the vainest?
13) Who is the better driver?
14) Who is the most attractive?
15) Who's the best dancer?
16) Who takes the longest to get ready for a night out?
17) Who's the best cook?
18) Who has the last word in an argument?
19) Who is best at keeping secrets?
20) Who is better a saving money
Funny Mr And Mrs Questions
Expect some laugh-inducing answers from these leading questions…
21) Who wears the trousers in the relationship?
22) Who would play them in a film about their life?
23) Who is their celebrity crush?
24) What is his/ her guilty pleasure?
25) What is his/ her worst habit?
26) What three words would you use to describe your partner?
27) What's the first thing he/ she does in the morning?
28) What is he/she most scared of?
29) What is his/ her most embarrassing moment?
30) What celebrity does he/she think they most look like?
Naughty Mr And Mrs Questions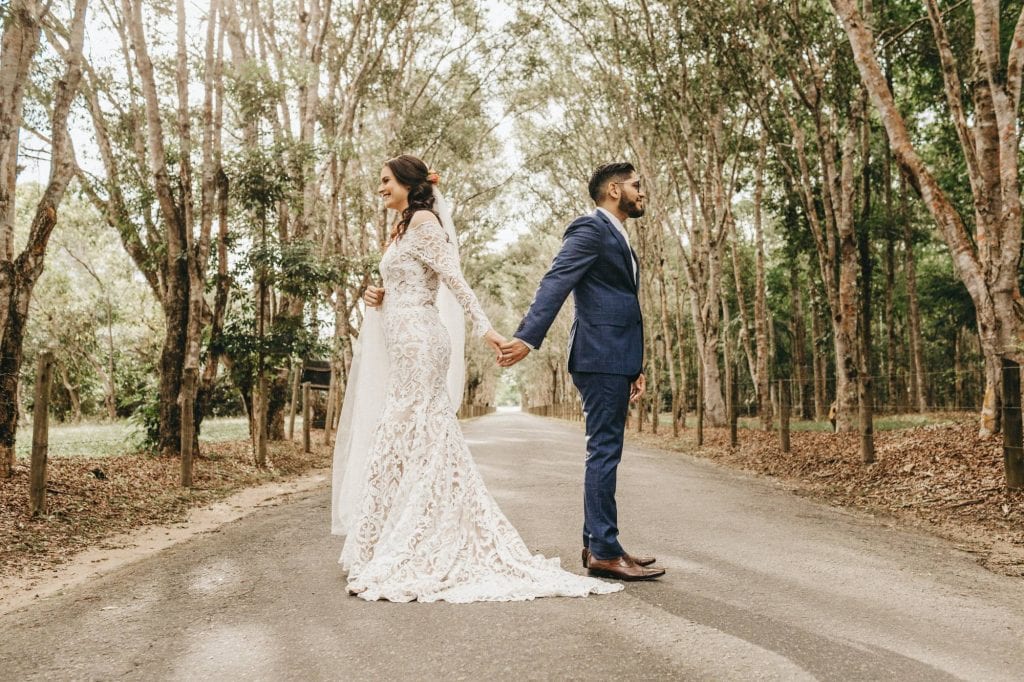 Judge your audience and bride before you ask these risqué questions about the intimate details of the couples relationship.
31) What item of clothing in their wardrobe do you hate the most?
32) What is their favourite part of your body?
33) Who is the loudest in bed?
34) Where's the most unique place you've ever had sex?
35) Which of your friends do you think he/she fancies the most?
36) What is his/ her favourite position?
37) How many dates did you go on before you slept together?
38) If they had a free pass, which celebrity would they choose to sleep with?
39) What's her bra size?
40) Are they a boob or a bum person?
Memory Test Mr and Mrs Questions
Who's got the better memory? Time to find out with this round that'll test the couple to the max.
41) What was the first film you saw together?
42) Who said I love you first?
43) When was your first date?
44) Where did you go on your first date?
45) Where was your first kiss?
46) What was his/her first job?
47) What was the name of their first boyfriend/ girlfriend?
48) How old were they when they had their first kiss/ sex?
49) What was the name of their first pet?
50) How many times did they have to take their driving test?
51) Name all of his/her cousins
52) What was their favourite subject at school?
Mr and Mrs Questions for Him & Mr and Mrs Questions for Her
For him
Doing a Mr and Mrs Quiz at a stag or 'sten' (that's where the hen and stag are combined into one big party!)? Then you'll need these questions that are specifically designed to embarrass grooms. If it's a same sex wedding, simply change 'she' to 'he' etc. within the questions and they'll work just as well.
53. What's the one thing you do that annoys her the most?
54. What three words did she tell us to pass on for your stag do? 
55. What's your favourite part of her body?
56. What did she say her pet name for you is?
57. What was the last thing you cried about?
58. Have you ever used any of her beauty products?
59. Who takes longer to get ready for a night out? 
60. What did she say you'd hate your mates to find out about you?
61. What did she really think of you when you first met?
62. Who is better at DIY?
For her 
These 'Mrs' questions are perfect for any brides-to-be that you want to put in the hot seat during the hen party. These questions can also work perfectly if your bride is part of a same sex couple – simply change the word 'he' for 'she'. Let the games begin…
63. What item of lingerie does he like you in best? 
64. What was your parent's first impression of the groom?
65. What's the best (and worst) gift he's given you?
66. What is his most attractive feature?
67. What was the last film that he cried at?
68. What's the biggest lie you've told him?
69. What body part of yours is his favourite?
70. Who does the most housework?
71. Who has the worst orgasm face?
72. What was the one message your partner gave us to read to you for the end of this quiz?
Now you've chosen your favourite Mr and Mrs questions, here's to a fabulous Mr and Mrs game full of so much laughter you'll be exhausted by the end of the hen party!