30 Intimate Wedding Venues for Your Post-Lockdown Ceremony
Published date: 5th June 2020 | Author: Hollie Bond
---
With large social gatherings being discouraged due to Covid-19, there has never been a better time to plan an intimate wedding. Surrounded by your closest friends and family as you say I do, and more choice of wedding venues with smaller numbers, there are so many positive reasons to have a more exclusive wedding. Here are 30 of our favourite intimate wedding venues.
There is nothing more beautiful than the nature around us, which makes Kew Gardens a stunning location for your intimate wedding. The botanical gardens are located in Surrey, just a stone's throw away from the city, a perfect escape from the hustle and bustle of city life. Their Cambridge cottage is the perfect spot to gather your loved ones as you say I do. Choose between and indoor ceremony in the Drawing room followed by your reception in the Gallery, or perhaps you'd rather share your vows outside in front of the French doors with views of The Duke's Garden?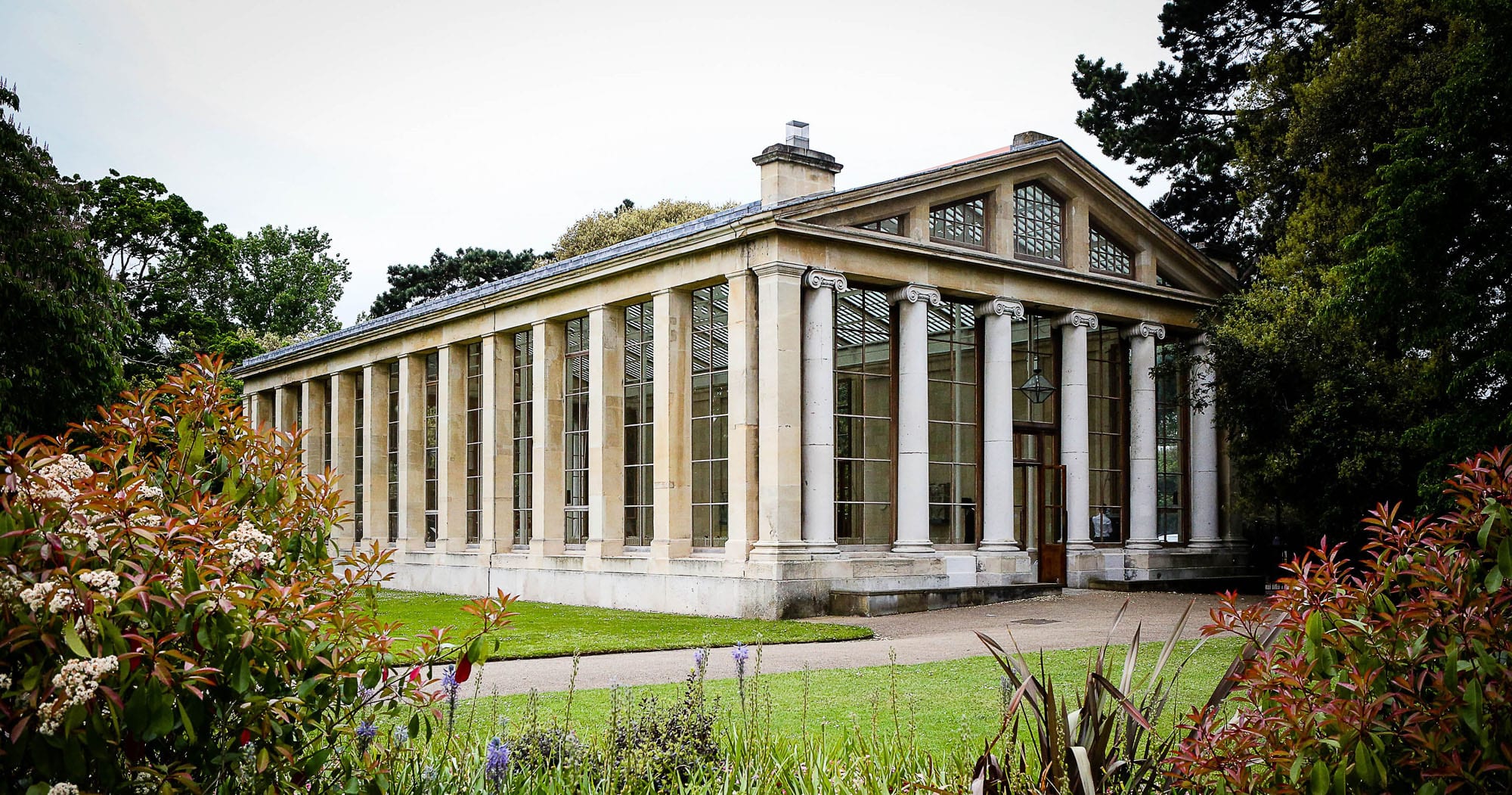 Small and intimate doesn't mean a mansion wedding is out of the question. Surrey's Nonsuch Mansion has two licensed rooms to tie the knot, as well as 300 acres of land to enjoy and use to take some gorgeous wedding photos.  This venue offers tailored wedding planning, meaning regardless of the size of your guest list, your wedding day at the mansion will be perfect for you.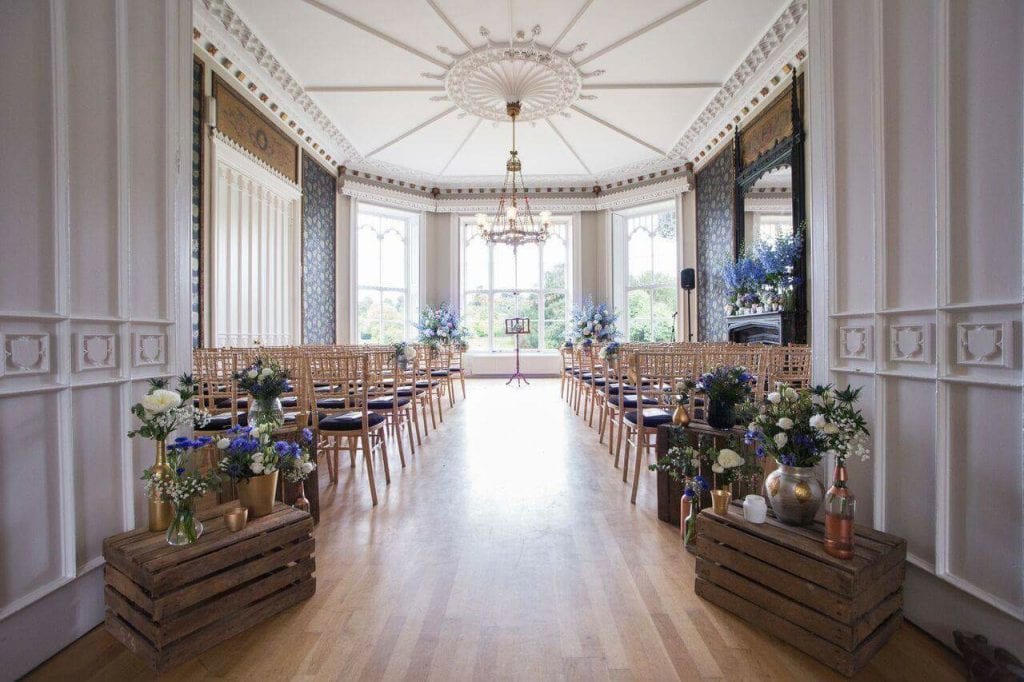 You don't have to travel to the countryside to be surrounded by greenery and nature on your wedding day. Self-described as one of South-East London's best-kept secrets, Hall Place & Gardens is a gorgeous country house built in 1537 and still has many of its original features. With and abundance of gardens set in the 65 hectares of the estate, you are sure to feel like you have escaped to the countryside, without travelling the distance.
If you are looking for an intimate wedding venue in Essex, you might want to consider Crondon Park. Located in Stock Valley, this wedding venue offers stunning scenery and picturesque views of the surrounding countryside. Just think of the wedding photos! Their Baronial Hall is a wedding favourite, boasting light oak beams as a focal feature and rosewood flooring. And if you're a fan, their Crondon Park golf course is just a short distance away, so why not indulge in a round to unwind from all those wedding celebrations?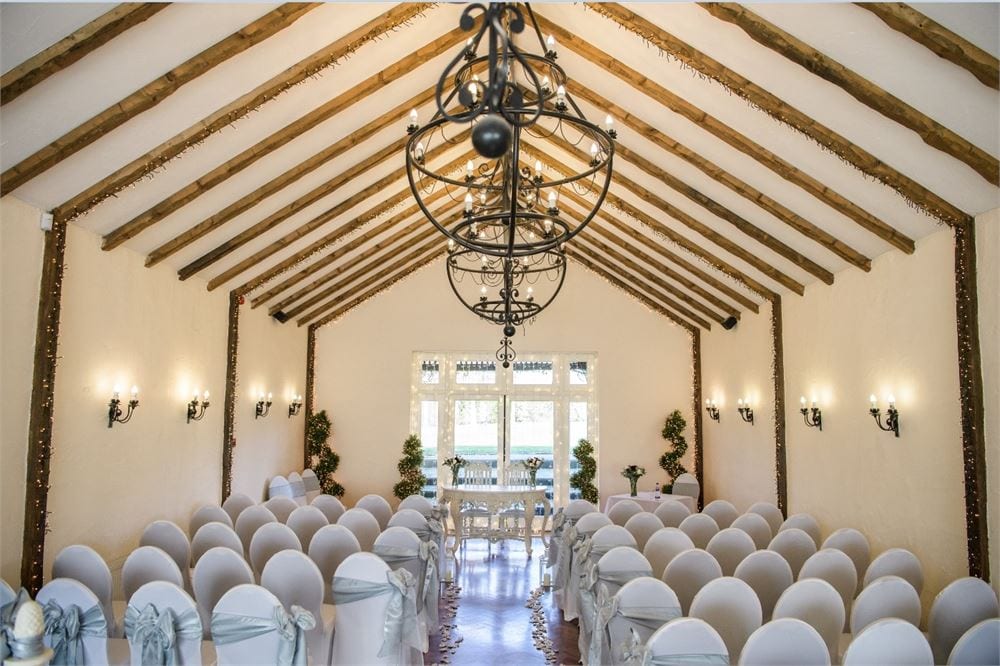 A wedding is often the perfect excuse to escape the busy city and enjoy the beauty of the countryside. Manor By The Lake, located in the heart of the Cotswolds, is a stunning Gothic manor house built in 1845. Home to impressive grounds, an Italian garden, and its own lake, you are guaranteed a gorgeous backdrop for your photos. Enjoy an intimate indoor ceremony in the Maximilian or make the most of the gorgeous gardens with an outdoor ceremony. You also have your pick of the space for your wedding breakfast, whether you want to take advantage of the light and airy ballroom or stay in the manor and enjoy the Gothic features. The manor really is your oyster.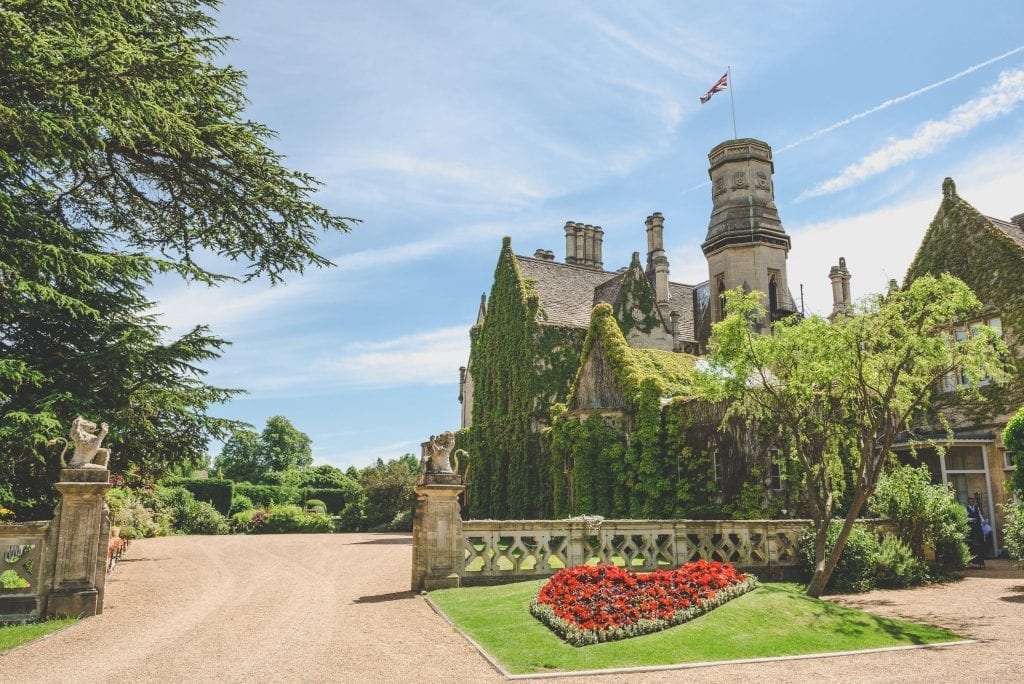 Just outside of Essex you will find the gorgeous rural escape of Suffolk, home to the gorgeous Woodhall Manor. Located on a peninsular surrounded by nothing but green, natural landscapes, you will truly feel the exclusivity of the Elizabethan manor house. Perfect for an intimate wedding, Woodhall Manor is steeped in history and full of character, you'll be hard pushed to find a more enchanting setting for your special day.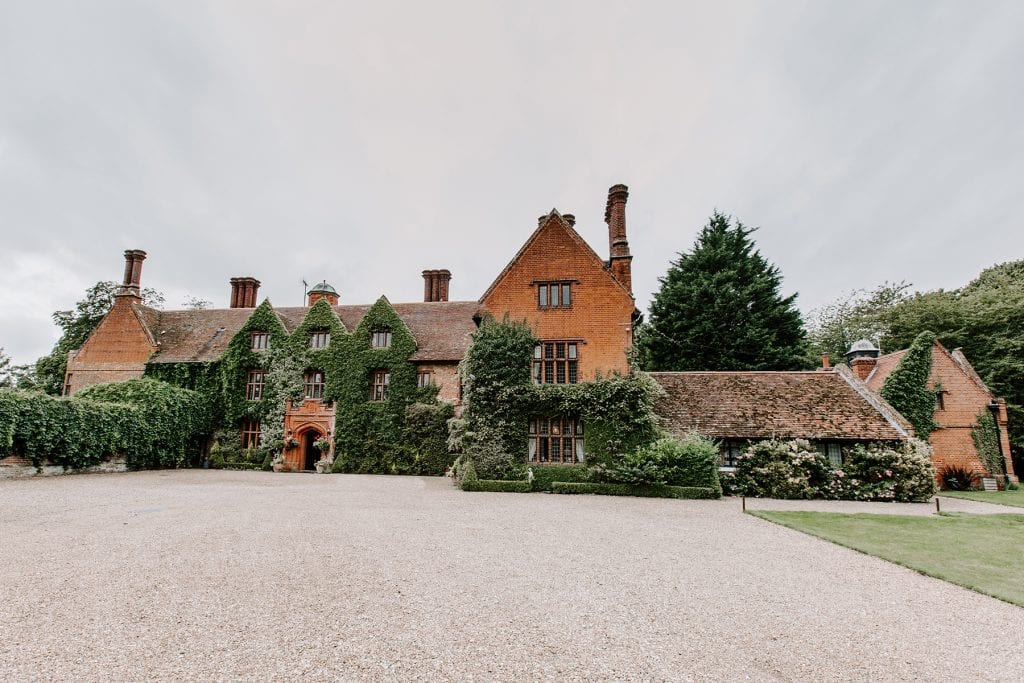 An intimate wedding is the perfect time to get your nearest and dearest together in one place, so why not choose a manor house to host the occasion? With equal amounts extravagance as hominess, Hatfield Place is an exquisite Georgian manor in Essex boasting 15 acres of parkland. Located next to the River Ter, you are spoilt for choice when it comes to the backdrop for your wedding photos. They have several indoor and outdoor areas available for your ceremony, so you really do have your pick of the place. A bonus – there are 12-bedroom suites available on the property, perfect for a small and intimate celebration.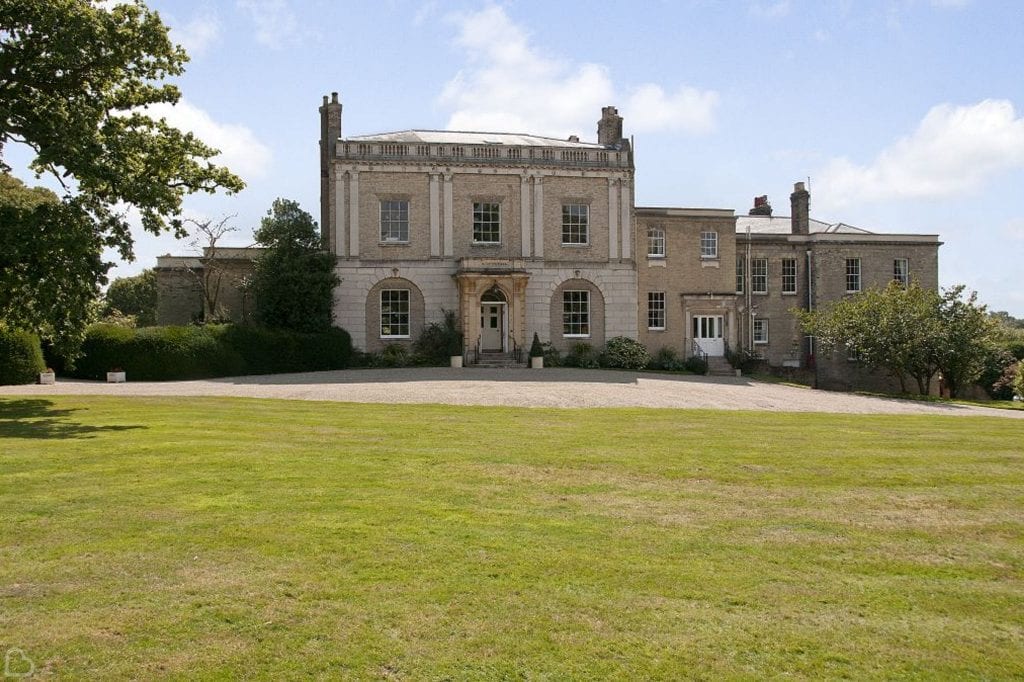 There is something serene about the English countryside, perfect for a wedding. Located on The Essex Sunshine Coast, The Kingscliff Hotel is a beautiful venue with views of gardens, and of course the beach. Their King's Suite offers flexible ceremonies and receptions, perfect for anyone celebrating with a small cohort. And as with any hotel, on-site accommodation means you can party the night away!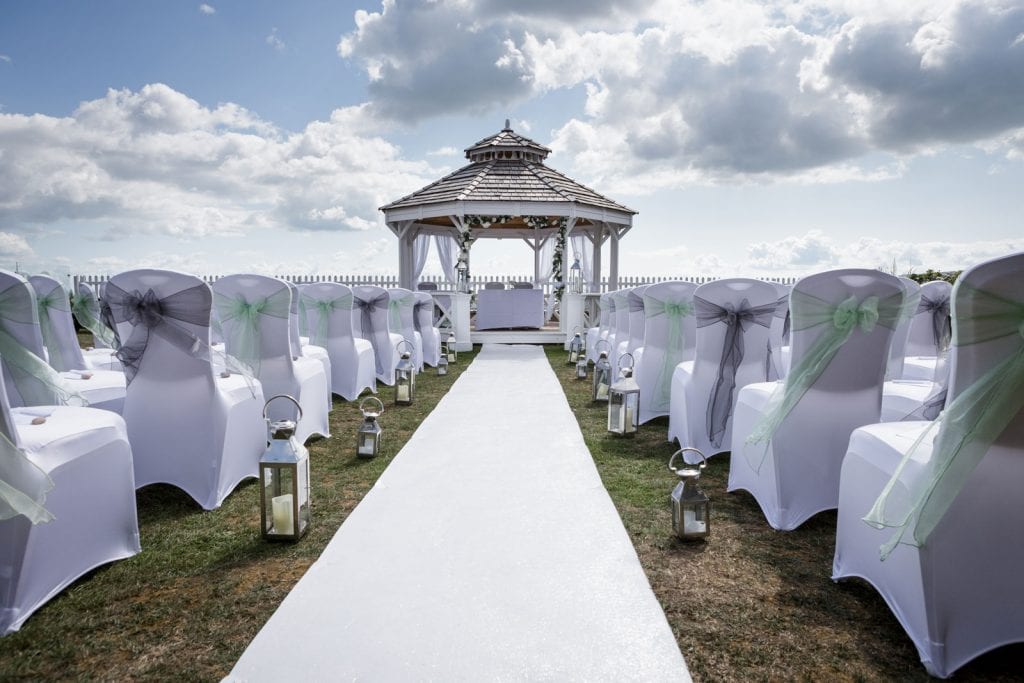 If you are looking for a more historic venue to host your intimate wedding, Botleys Mansion is bursting at the seams. The 18th century Palladian style mansion located in Surrey offers the luxury you deserve on your wedding day, with exclusive use of The Greene Room for a gorgeous intimate ceremony, and your choice of reception rooms for post-wedding celebrations. They aren't short of outdoor space either, with gorgeous gardens to take a relaxing walk as newly weds and capture a few photos.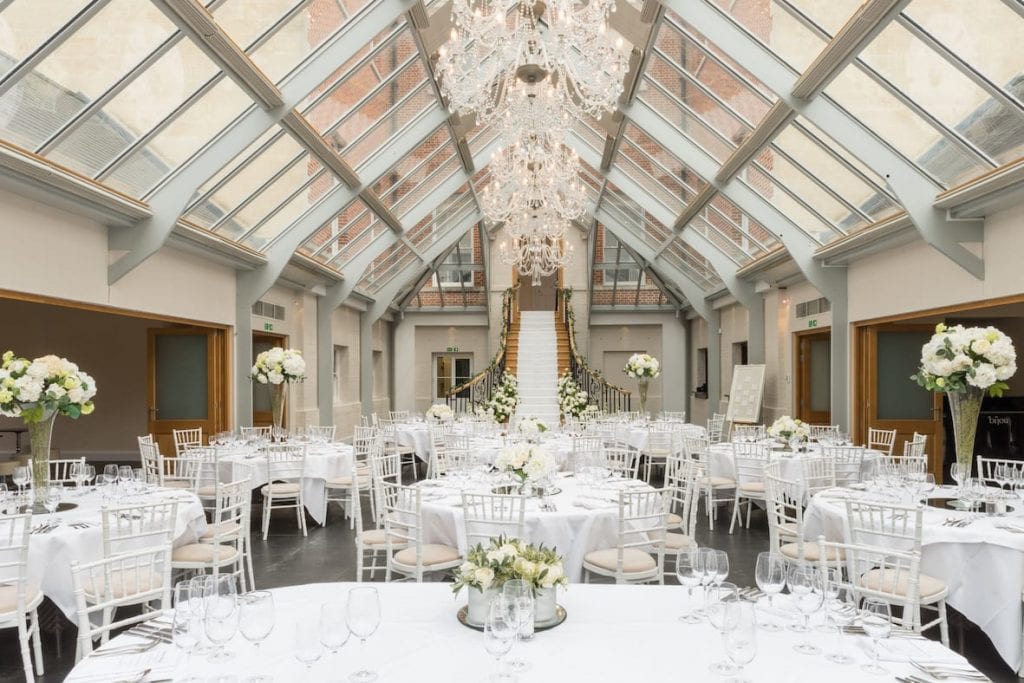 A beautiful historic wedding venue nestled in 163 acres of surrey countryside; Addington Palace offers two venues for your wedding day. Perhaps more suited for an intimate wedding, their Georgian mansion offers a range of rooms, from the ceremony and reception, to getting ready and saying goodnight, you have the palace all to yourself. Make your entrance on the grand staircase leading from the library, a stunning spot for wedding photos. Choose between The Winter Garden and The Great Hall for your ceremony, both equally stunning with an abundance of natural light seeping in.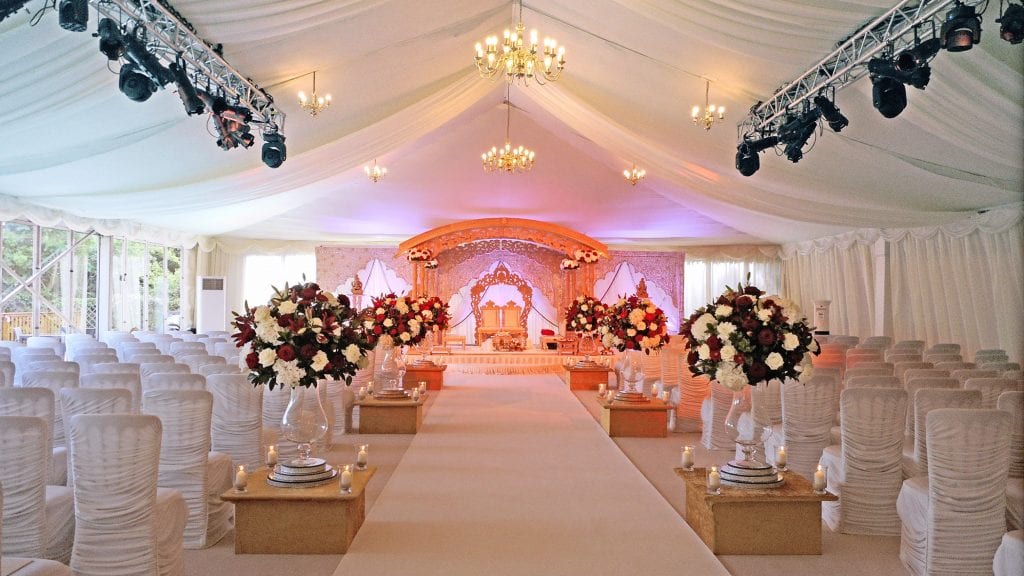 Kent is known for its stunning scenery and historic architecture, so it comes as no surprise it's a hotspot for weddings. Hever Castle is among the most sought after, boasting three different locations for your special day. Though a castle might seem rather large and grand, they are also perfect for an intimate wedding. With a range of rooms to choose from and 28 luxury on-site bedrooms, there is plenty of space for you and your guests to get the really experience of living like royalty for the night.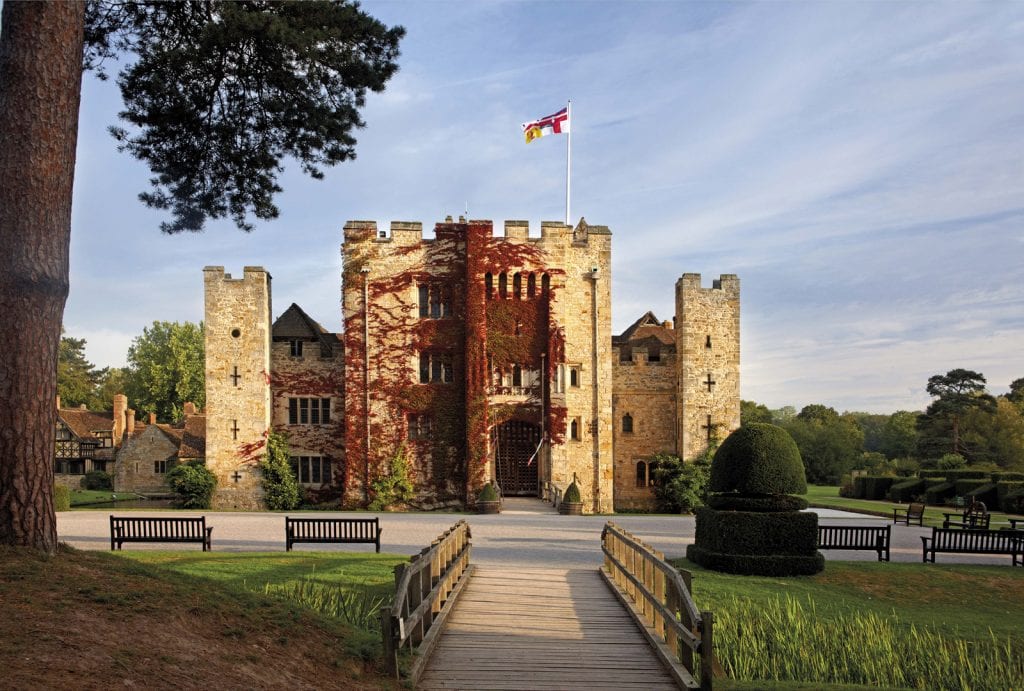 Kent's countryside is full of tiny villages and great expanses of land. Hidden among it all is Bradbourne house, a stunning Tudor house surrounded by 20 acres of parkland. Just an hour away from London, this country house is a magnificent venue for an exclusive intimate wedding. There are four spaces licensed for the ceremony, whether you choose to stay indoors in The Great Hall or The Drawing Room, or perhaps you wish to share vows under the summer sun in either The Hatton Fruit Gardens or the Great Hall steps. Either way, you are spoilt for choice.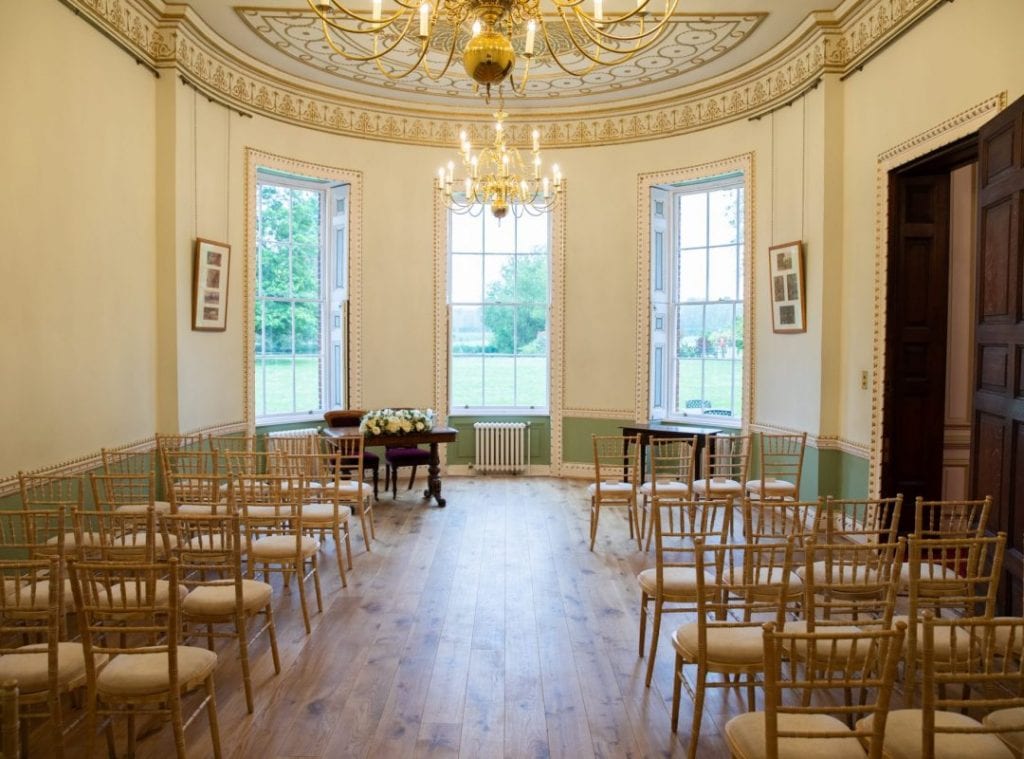 When it comes to intimate weddings, no on does it quite like The Barn, Tunbridge Wells. Weddings at The Barn are that bit more personal, surrounded by wooden oak beams and an abundance of character. The venue is a gorgeous countryside pub and restaurant and home to an award-winning courtyard garden, the perfect spot for snapping a few wedding photos. The Barn prides themselves on their personal, intimate weddings, so surely, it's a no brainer?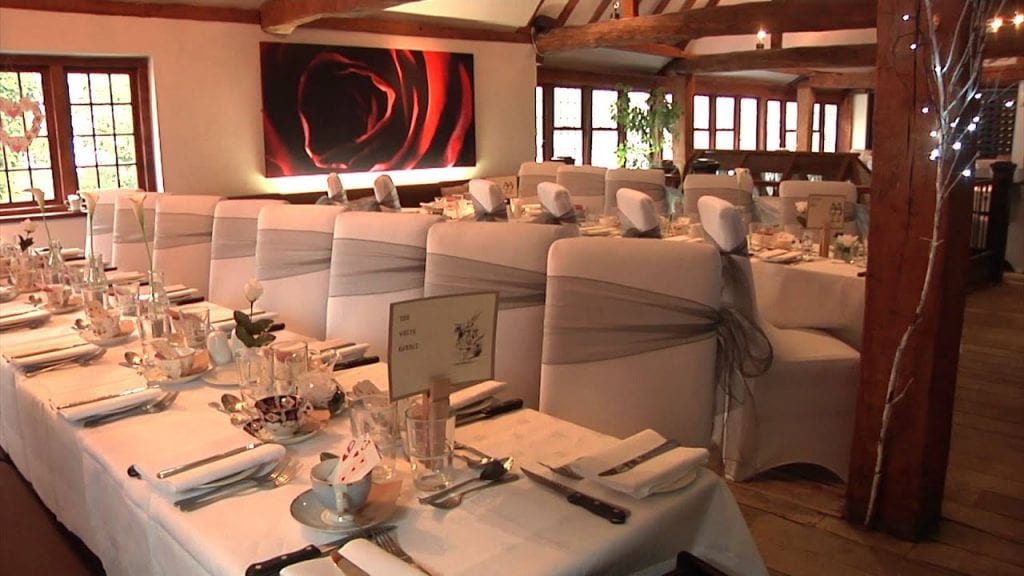 South London may be known for its busy city atmosphere, but there are also many stops of tranquility too. Located on the outskirts, Oaks Farm is the ideal escape for an intimate wedding. Surrounded by views rolling hills and the picturesque countryside, you will feel like you are in a world of your own as you say I do. The barn and orangery are available for ceremonies, as well as their outdoor spaces, including the wooden steps of the summer house, or beneath the gorgeous wisteria covered arbour next to the pond.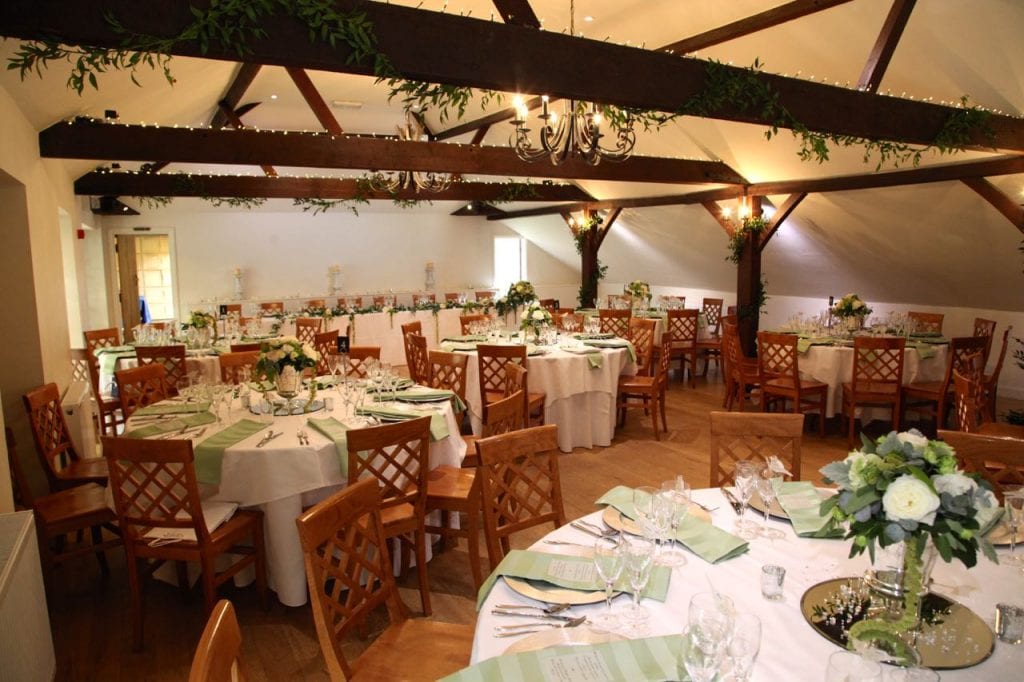 For those in search of a venue that's not quite as grand as a mansion or a castle, something a little more rustic might work in your favour.  Tithe Barn is located in the gorgeous grounds of Meols Hall, its romantic, candle lit atmosphere the perfect spot for an intimate wedding. Surrounded by parklands and enchanted woods, this really is a magically venue to share your special day with your loved ones.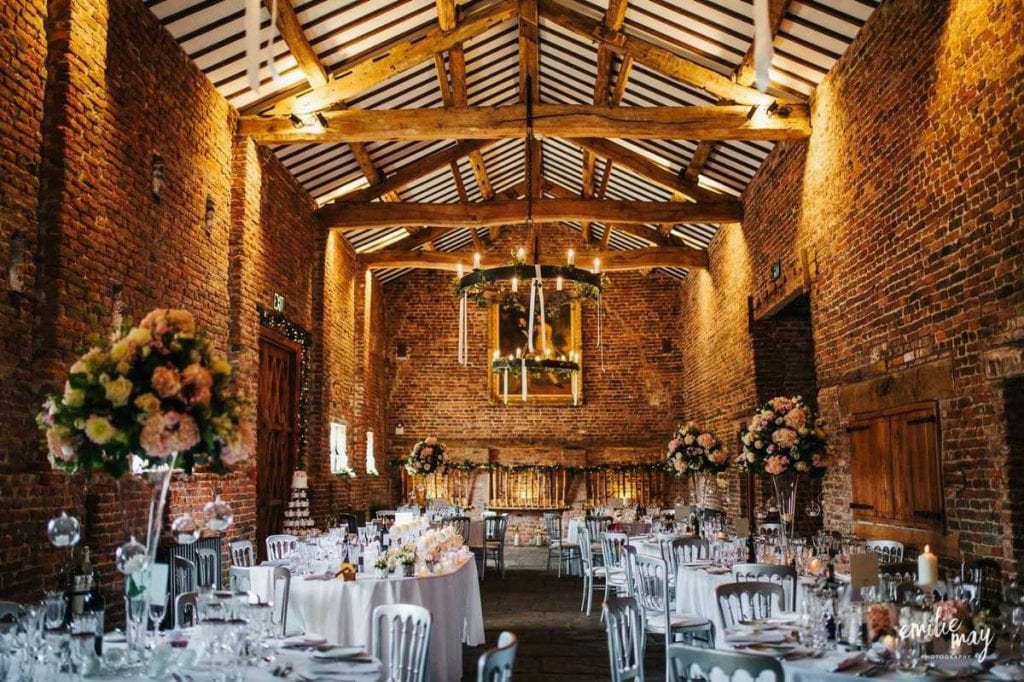 Cheshire is known for its extravagance and affluent areas, so it's a given that it's home to some rather spectacular venues, like Rookery Hall. The tree lined driveway guarantees a stylish arrival, and the blend of historic Georgian manor house features and modern upgrades means you can enjoy the beautiful architecture whilst enjoying the luxuries you cannot go without. Pick either the Morning Room or the Nantwich Suite for your ceremony, or perhaps you would prefer Cheshire's rolling hills as the backdrop as you tie the knot. Either way, you are guaranteed an exclusive day surrounded by your nearest and dearest.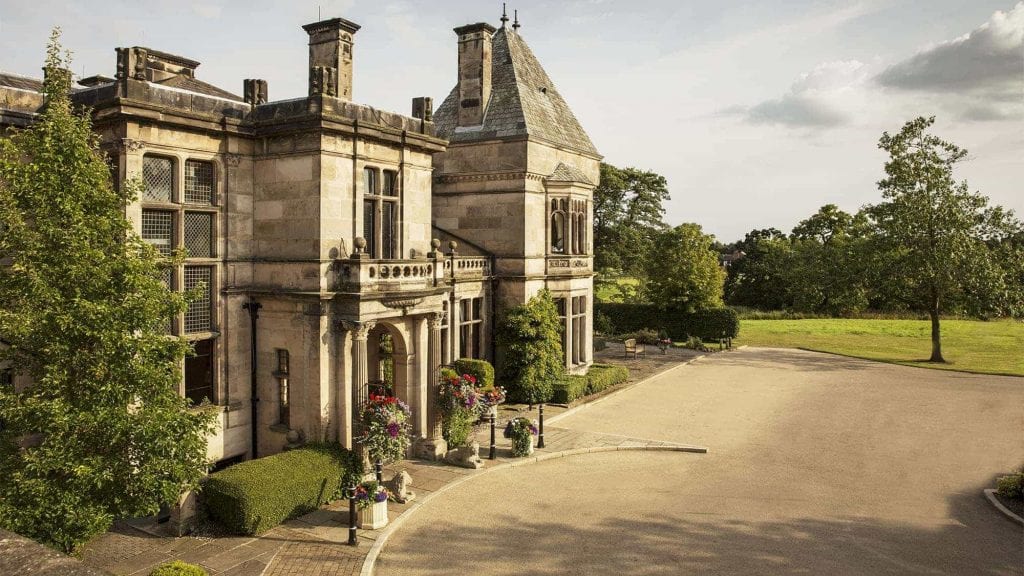 Cheshire isn't short of stunning buildings, and Merrydale Manor lives up to such standards. With masses of rolling parkland and picturesque gardens, you really aren't short of a view or two. With an on-site lake, fountain and the grand manor itself, the list of photo opportunities is never ending. Their gorgeous ceremony room with wooden pillars and oak beams has an abundance of daylight streaming through the floor to ceiling windows, displaying views of the surrounding grounds. There is also a church nearby if you would prefer a religious ceremony.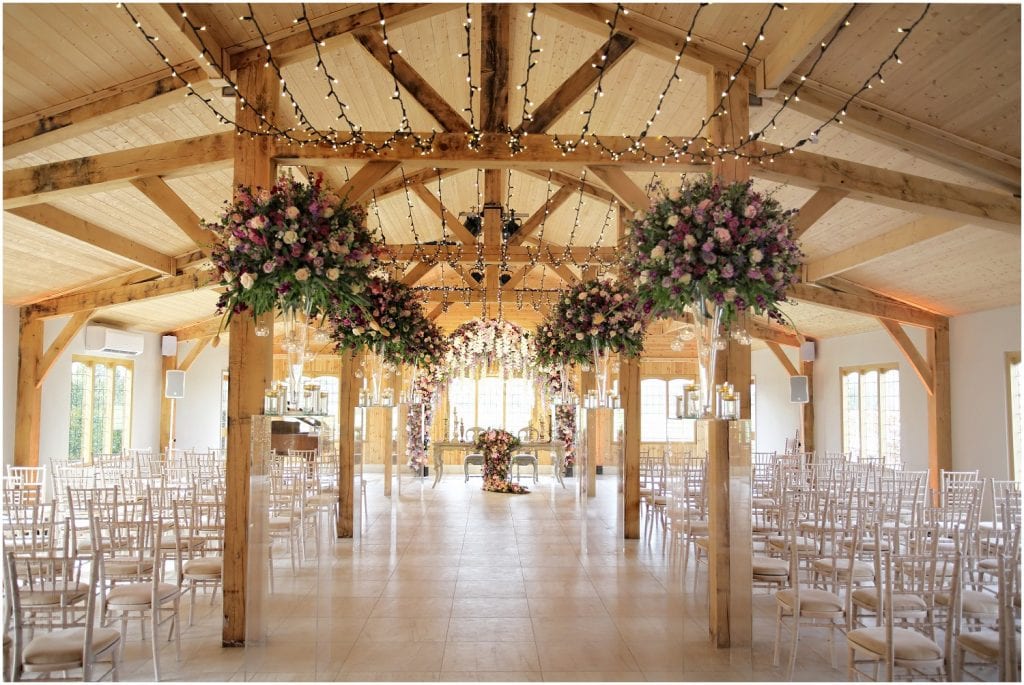 Quaint and contemporary, The Oak Tree of Peover is a wedding venue in the heart of Cheshire surrounded by stunning views of the countryside.  Rustic and rural, the venue is simply stunning even without added decorations. The oak wood details, abundance of greenery and natural light create the perfect daytime setting, and as the sun goes down and evening sets in, a romantic dim glow creates a magical atmosphere. The civil ceremony room and the Acorn Lounge are both options for the ceremony, with view of the gardens.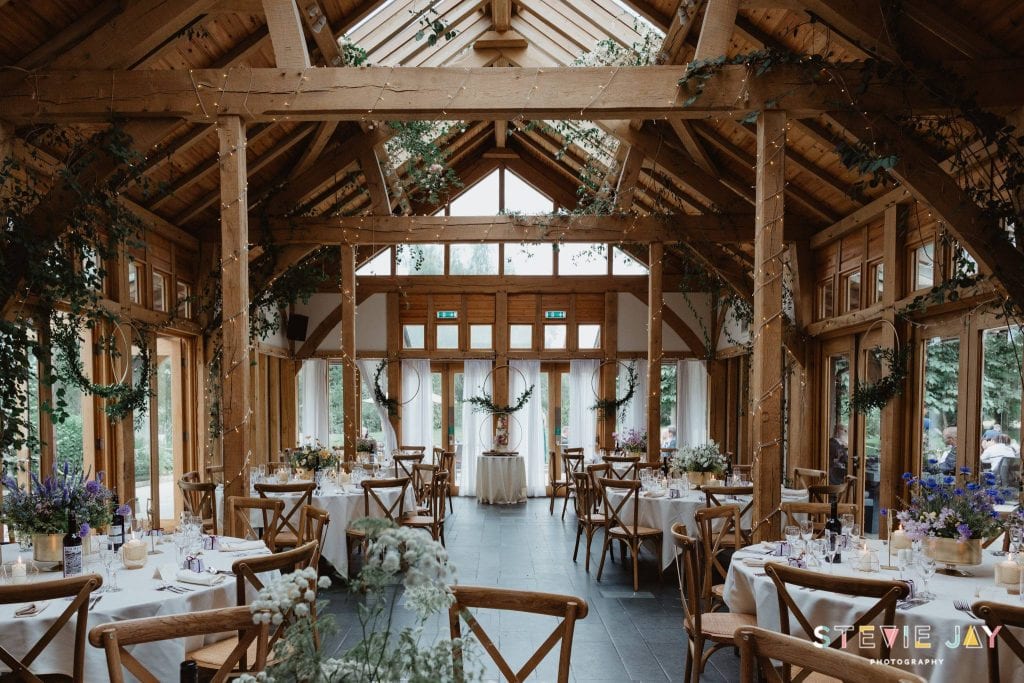 A farm might seem like an unusual choice for an intimate wedding venue, but where better to immerse yourself in the countryside? Heaton House Farm was formerly a dairy farm, but in recent years they have ditched the dungarees for gowns and tuxedos. The converted barns have been designed to fit all themes and decorations and all sizes of weddings. With fairy lights and chandeliers, who would guess it used to be a working farm? You have a lot of choice when it comes to ceremony location at Heaton House Farm, including the option of marrying under the night sky, as well as in the local church nearby.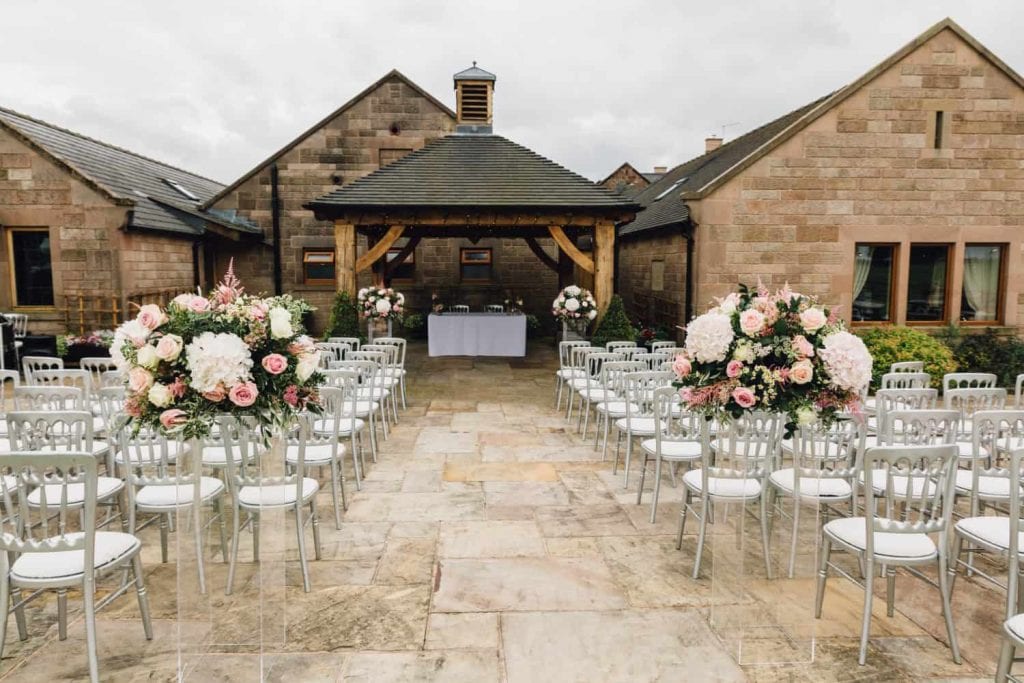 Colshaw Hall is a Tudor style manor house in Cheshire, surrounded by 300 acres of grounds. With stunning views and the property to yourself for the day, it's the perfect place for an intimate wedding. The elegant Stables is a stunning room to share vows, and in the warmer weather the Magnolia Garden and the Walled Garden are also licensed for ceremonies.  Colshaw Hall also has on-site accommodation, so you can really party the night away. From seven bedrooms in the manor hall, to eco cabins for the environmentally conscious, there is plenty of space for your friends and family.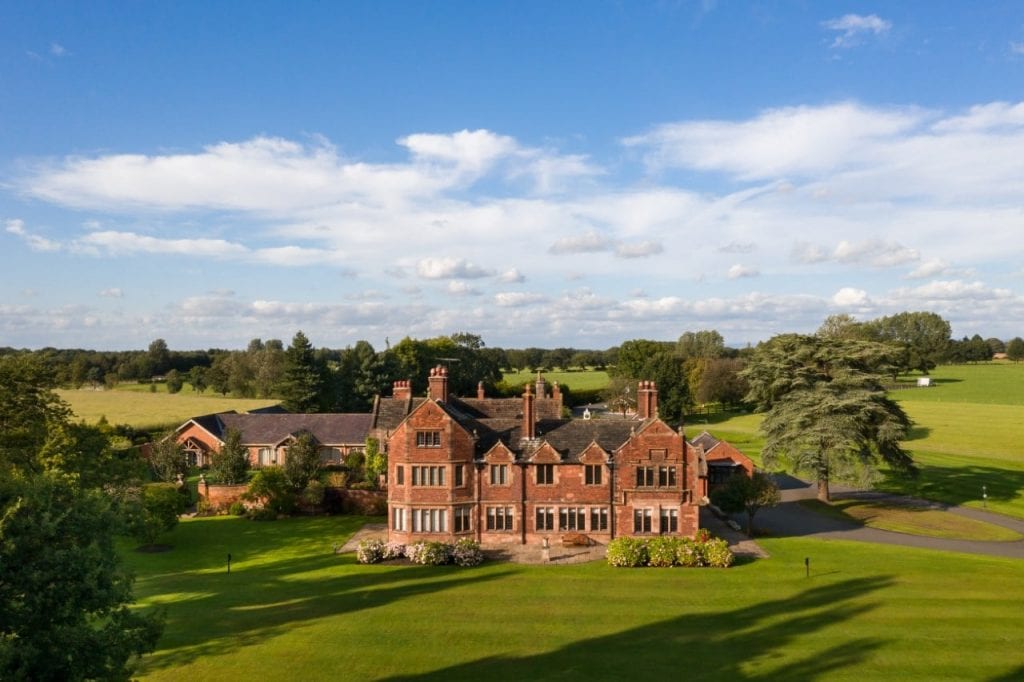 Sitting on the edge of the Peak District, Shrigley Hall Hotel & Spa is the perfect countryside escape you anyone looking for an intimate wedding venue in Cheshire. A romantic country house dating back to the 19th century, their Drawing Room is a beautiful room for an intimate ceremony. Not only is the room itself stunning with period features, but the huge windows let in an abundance of daylight and views as far as Manchester can be seen.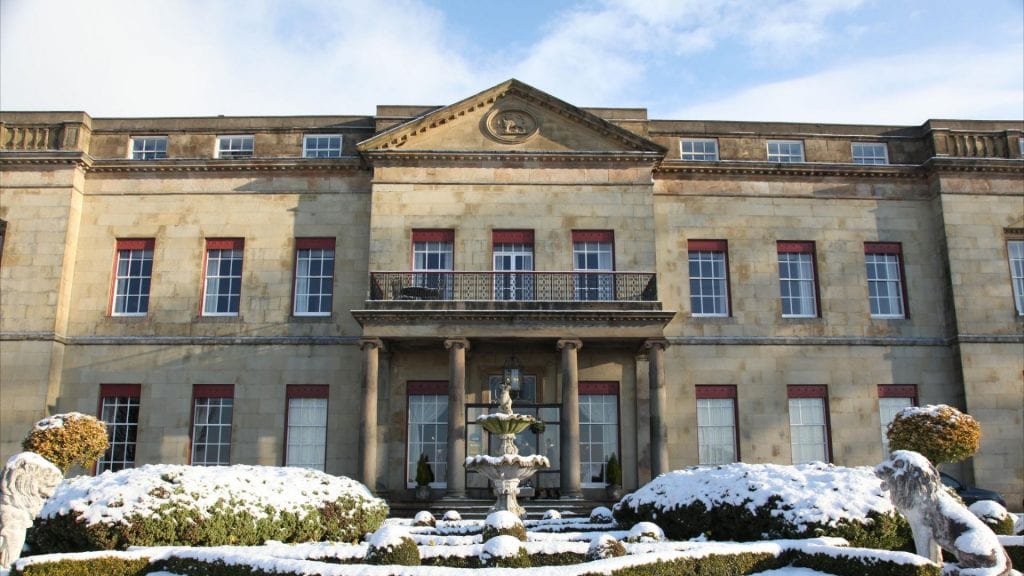 It can be difficult to find a happy medium when finding the perfect intimate wedding venue. Perhaps you don't want to stay in the city, but also don't want to travel too far. New House Country Hotel could be the answer if you are searching for a venue in the Cardiff area. Located on Cardiff's outskirts, it's just a short distance from the busy inner city whilst also boasting views of Wales' rolling countryside hills. It might be a gorgeous country mansion, but the open fires and cosy décor make you feel right at home, perfect for celebrating with your close ones.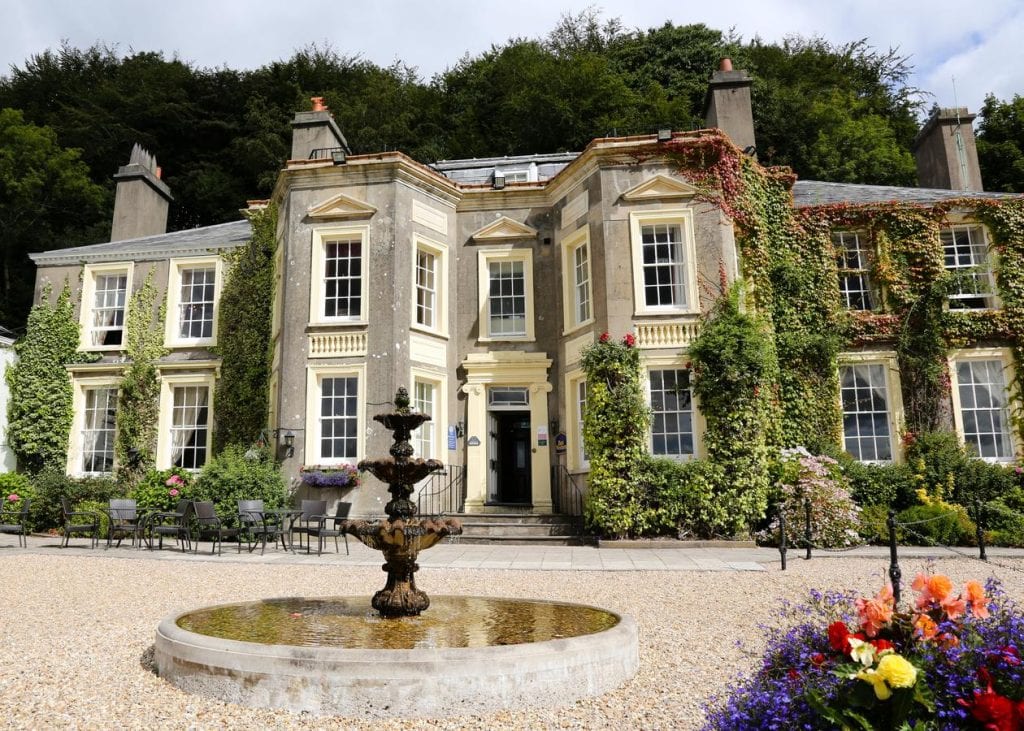 A beautiful manor fronted with a regal fountain filled with colourful blooms. It sounds like something out of a movie, but De Courceys Manor is nestled in the Welsh countryside, just a short distance from Cardiff City Centre. Tie the knot in their stunning Floral Room, and spend the night in their luxury accommodation, from their boutique wedding apartment to the cosy family cottages. What's more, the gorgeous grounds are the picture-perfect background for your wedding snaps. What more could you ask for?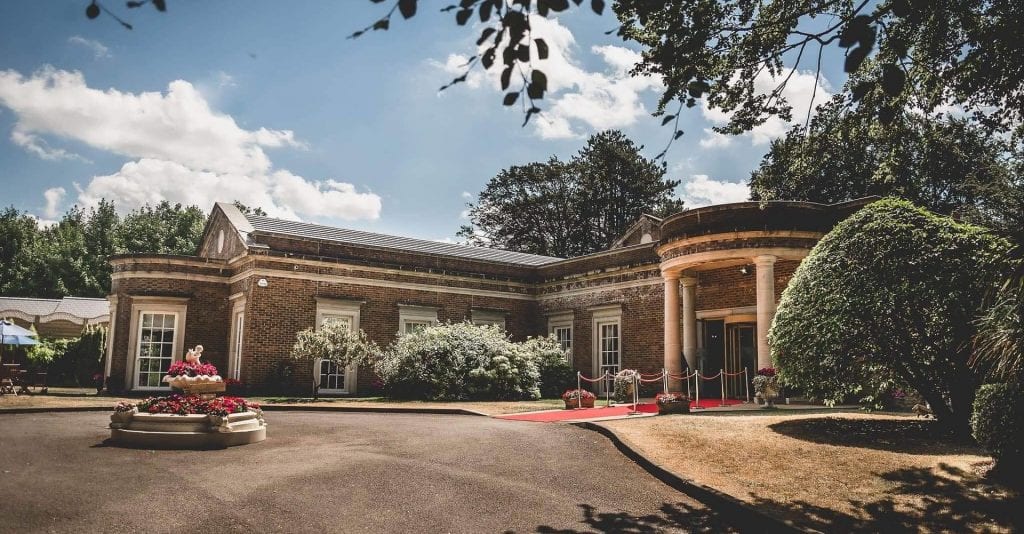 Practically experts on the art of intimate weddings, Manor Parc country Hotel is a wedding venue situated just on the outskirts of Cardiff, so you still have a gorgeous view over the city. The rooms available for wedding celebrations are simply stunning, their Cedar room recently refurbished and the Orangerie has an incredible glass dome ceiling showcasing the surrounding views. With on-site accommodation, a church nearby and exclusive use for your special day, it is a real Welsh winner.

In the heart of stylish Soho, The Union Club is set in a fabulous Georgian town house believed to be 270 years old. Bursting with character, charm, and an abundance of history, is the perfect place for an intimate wedding. Unique and quirky in its décor, the elegant rooms are full of light, with walls covered in paneling and an array of art. Full of warmth and home to open fires, The Union Club is an ideal venue for couples in search of a venue that's a far cry from modern aesthetic standards.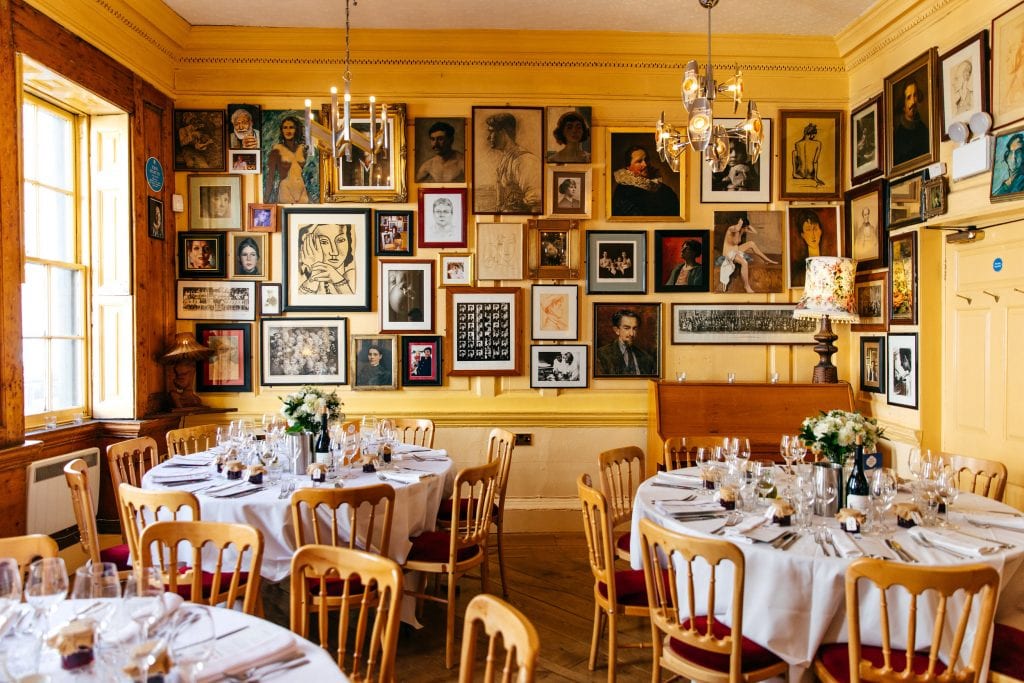 Trailfinders Sports Club is a more unique venue for your intimate wedding, but it has a lot to offer. Home to 18 acres of land, gorgeous grounds and located in West London, it really is a hidden gem. Channel Victorian style elegance when you day I do under their Olympic Pavilion, or perhaps you would prefer something a bit more modern with their Centenary Club. Either way, it's sure to be a wedding to remember.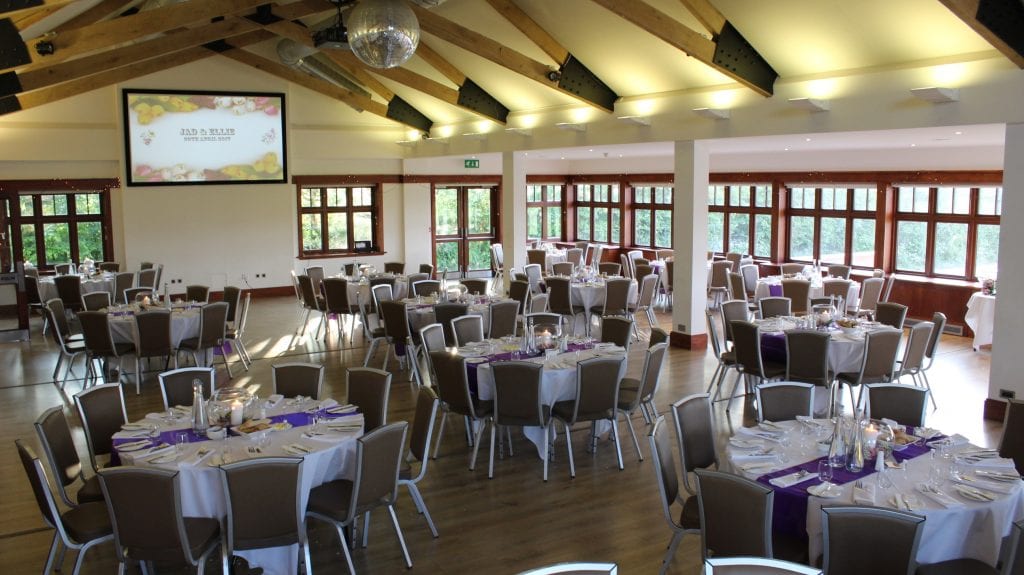 At the heart of Blackheath Village, The Clarendon is a grand yet welcoming venue for any intimate wedding. With views of Royal Greenwich Park and home to an abundance of open space, this Georgian Hotel is one of South London's staples. There are plenty of rooms to choose from for your ceremony and reception celebrations, with four suites, the Goffers room and stunning walled gardens visible from The Meridian Suite.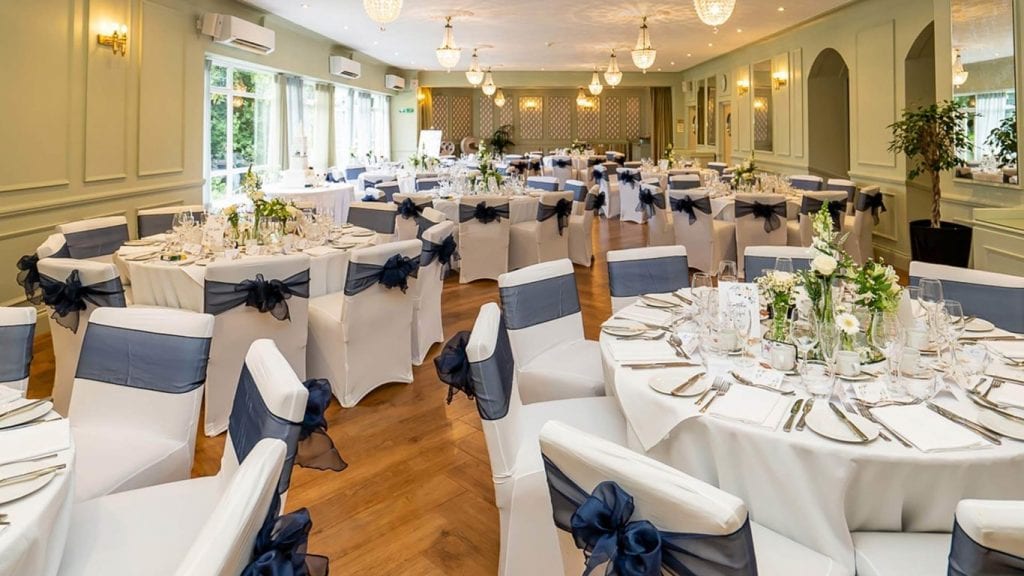 When it comes to landscapes, it's hard to beat The Lensbury. Located on the banks of the river Thames and surrounded by 25 acres of land, your wedding photos are bound to be simply stunning with this setting. With five function rooms to choose from and a shuttle bus available to transport you from a to b, your wedding day is sure to be stress free and elegant, the day you've always dreamed of.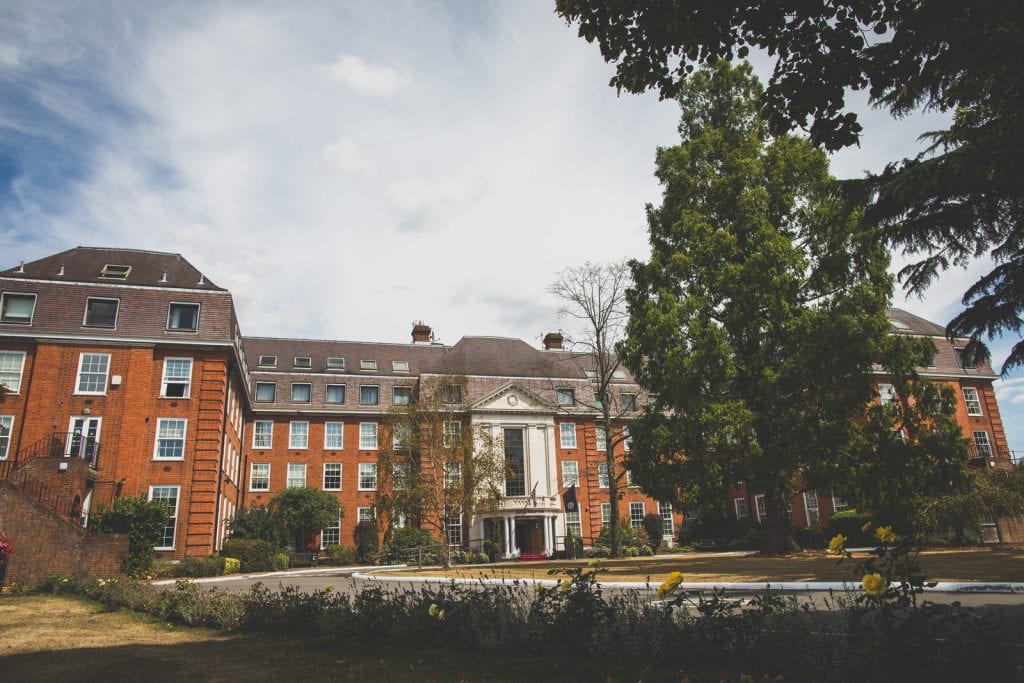 You wedding day is all about you, and probably one of the most special days of your life. What better excuse is there to go all out and take full reign of a palace for the day? Fulham palace is a unique and regal country house in West London, which means you get the tranquility away from the city without having to travel too far. You can marry in one of their civil ceremony rooms or their very own private chapel, something very few wedding venues can boast. Every inch of the palace can be decorated to your taste, and room layouts can be adapted to accommodate smaller weddings, making it perfect for those intimate celebrations.

Steeped in history and full of original features, Woodlands Park Hotel is a Victorian country house in the heart of Surrey's countryside. Surrounded by stunning gardens and home to its own landscaped maze at the entrance, this really is a regal wedding venue. Boasting bright and airy ceremony rooms and gorgeous stained-glass windows, it's truly a stunning venue for an intimate wedding.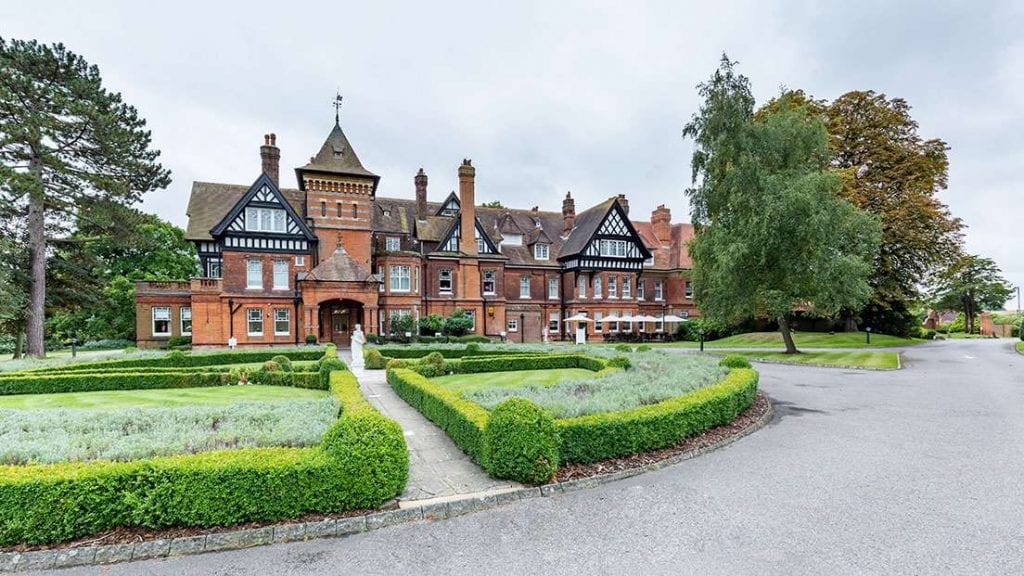 For more venues like this – visit our Small and Intimate Wedding Venues page.