The Best UK Dry Hire Wedding Venues
---
Are you deeply in love and ready to take the plunge into wedded bliss? If you've got a wild imagination and a knack for all things unique and personalised, we've got just the ticket for you: Dry Hire weddings.
Dry hire is the secret sauce that lets you transform a blank canvas into your very own wedding masterpiece. Think of it as your dream wedding, but with the power to call the shots, from catering to decorations and production. In this blog post, we'll delve into the wonders of dry hire weddings and uncover the crème de la crème of such venues in the UK, ready to turn your wedding fantasies into your absolute reality.
Why Go for a Dry Hire Wedding?
Dry hire weddings are like a breath of fresh air in a world of cookie-cutter celebrations. Imagine a wedding where you're not tied down by the 'usual suspects' – set menus, generic decorations, or a specific theme. With dry hire, you can craft your day just the way you've always dreamt. It's a playground for couples who dare to be different, who want their wedding to be an extension of their personalities, a reflection of their love story.
Dry hire venues are the darlings of diverse communities. Where traditions, be they Asian, African, Caribbean, Greek, Jewish, or Islamic, are celebrated with grandeur. From elaborate rituals to mind-blowing decorations and mouthwatering cuisine, these venues are the perfect blank canvases, creating weddings that are vibrant and brimming with soul.
Now, without further ado, let's go on a tour of the UK's most outstanding dry hire wedding venues, each with a unique flavour and personality, waiting to make your special day nothing short of extraordinary.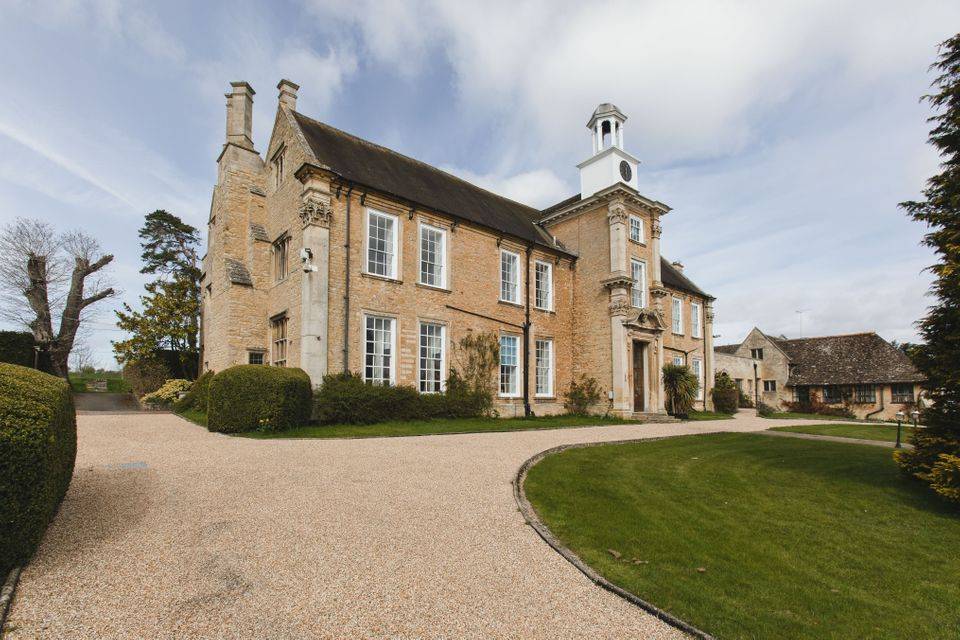 Hinwick Hall, located in the picturesque Northamptonshire countryside, offers a perfect blend of history and elegance for your dry hire wedding. This splendid venue showcases timeless charm, with a 16th-century manor house, lush gardens, and rolling lawns. Its classic architectural beauty provides an exquisite backdrop for your special day.
What makes Hinwick Hall stand out is its flexibility, allowing you to tailor every aspect of your wedding to your unique vision. The venue's dedicated team is there to ensure your celebration unfolds seamlessly, whether you dream of an outdoor ceremony under a floral arch or an indoor banquet in a beautifully decorated space. Hinwick Hall is where your love story gets a magnificent setting and your cultural traditions shine, making it a truly special place to tie the knot.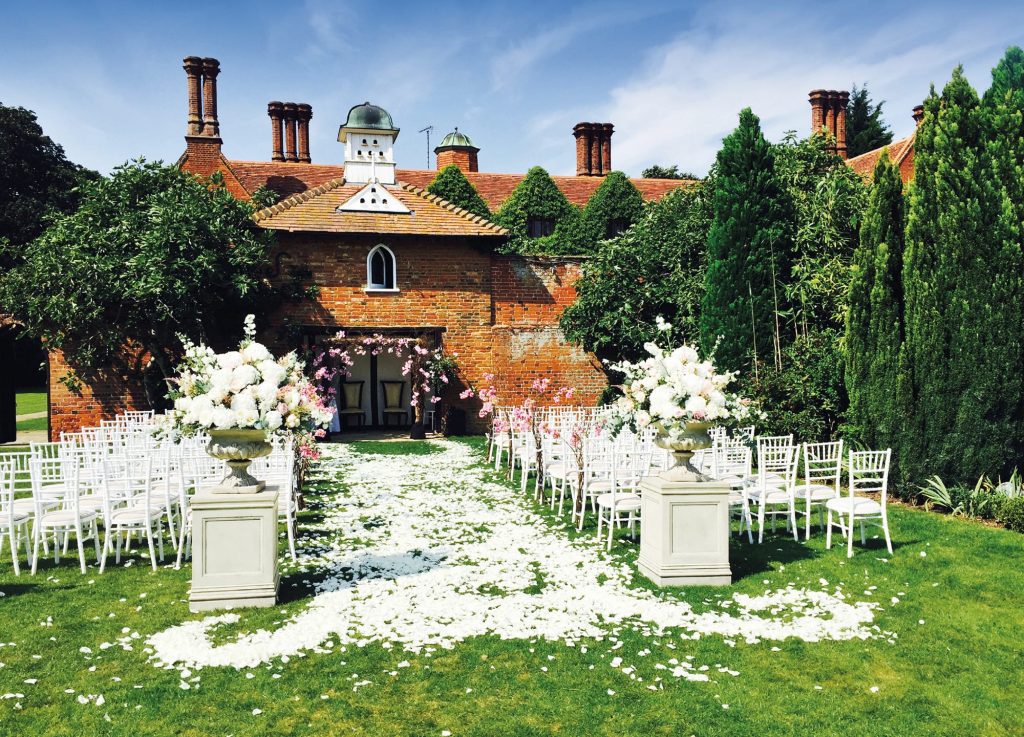 Woodhall Manor, nestled in the heart of Suffolk, is a captivating 16th-century mansion, perfect for couples seeking a fairy tale wedding. This enchanting venue boasts a walled garden and a wealth of historical charm, offering a dreamy backdrop for your romantic celebration. Imagine a wedding ceremony under the open sky in a garden setting with the manor's historic facade as your backdrop.
Woodhall is the perfect canvas for a plethora of multi-cultural wedding celebrations, with its breathtaking manor house and grounds.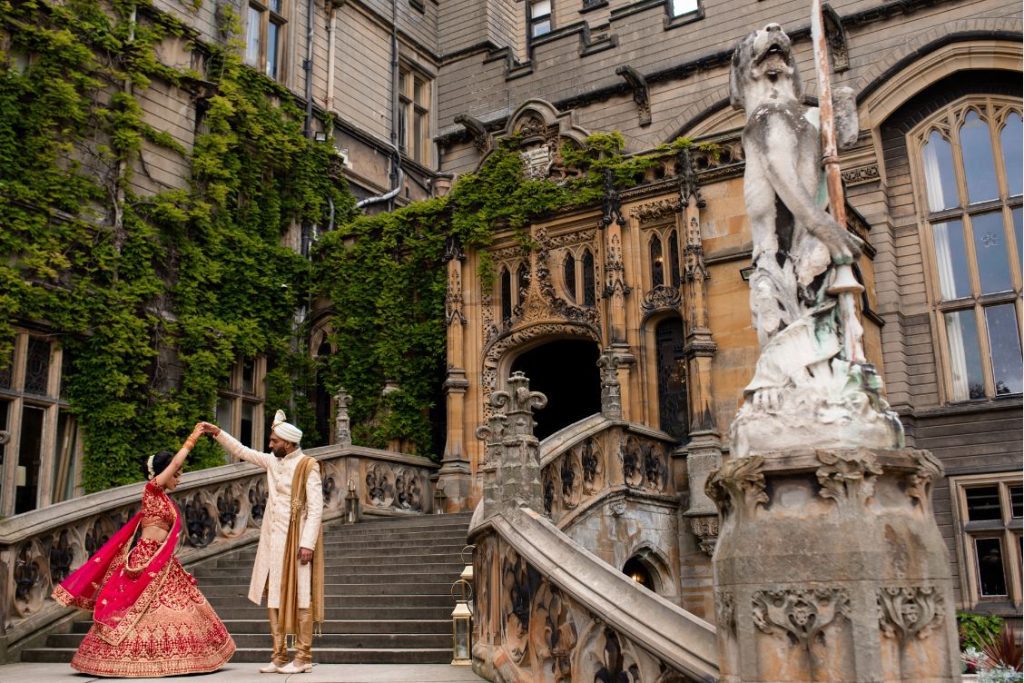 Calton Towers, a stunning Yorkshire stately home, is the epitome of timeless grandeur. Its majestic architecture and lush gardens create a regal atmosphere, ideal for a wedding that exudes sophistication and class. The beautiful surroundings and dramatic appearance of Calton Towers provide an elegant canvas for your love story to unfold.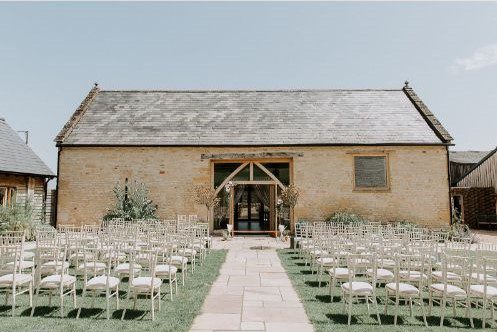 The Barn at Upcote, situated in the heart of Gloucestershire, is the perfect venue for couples with a rustic-chic vision. This charming location features picturesque barns, lush gardens, and courtyards, providing a warm and inviting ambiance. The rustic charm of this venue pairs beautifully with modern conveniences, making it an ideal choice for a creative and intimate wedding.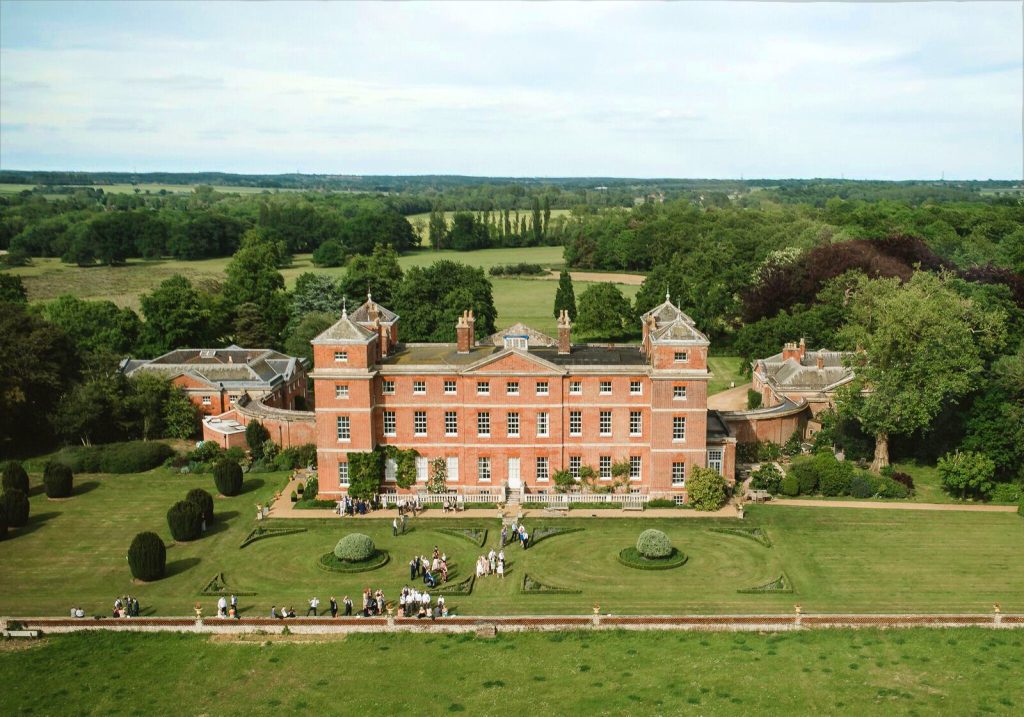 Kimberley Hall, located in the heart of Norfolk, is a splendid country house with a rich history. The venue's beautiful architecture and exquisitely landscaped gardens make it a prime choice for couples looking for a timeless and elegant setting for their wedding. Here, you can create a storybook wedding that reflects your love and style with grace and sophistication.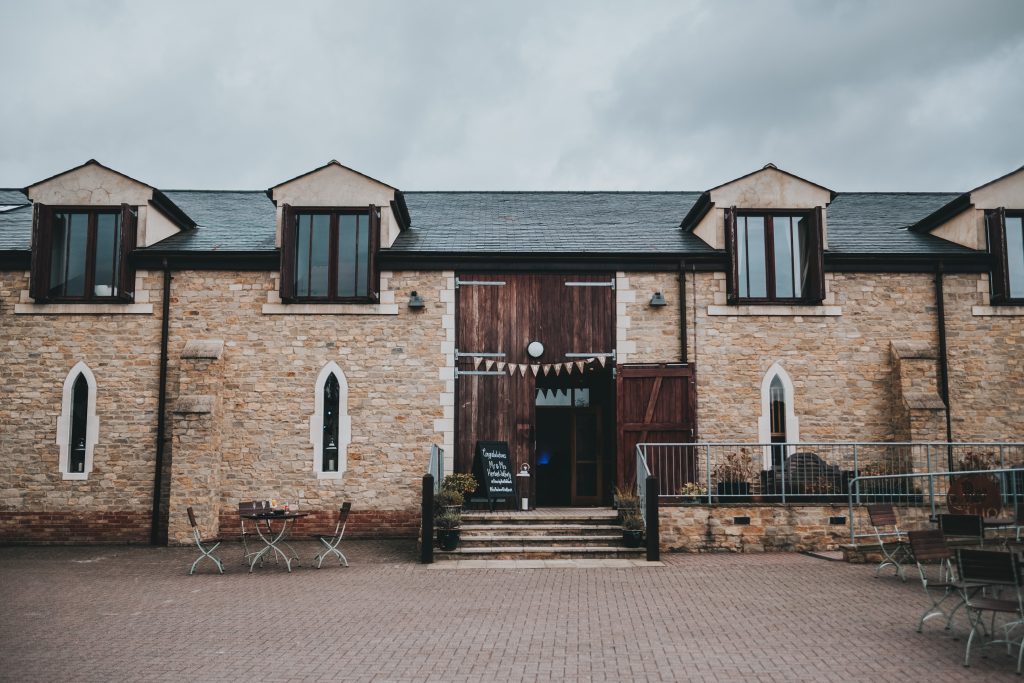 Worton Hall, set in Oxfordshire, combines rustic charm with modern amenities, offering a versatile space for your creative wedding ideas to come to life. This venue features a picturesque barn and courtyard, making it the perfect canvas for your unique vision. Whether you envision an outdoor ceremony or an indoor banquet, Worton Hall is ready to accommodate your desires.
Old Thorns Hotel & Resort, situated in the beautiful Hampshire countryside, offers a modern and luxurious backdrop for your wedding day. The venue's stunning golf course and scenic views make for an enchanting setting, perfect for capturing the essence of your love story. This is where you can create a memorable and visually captivating wedding experience for you and your guests.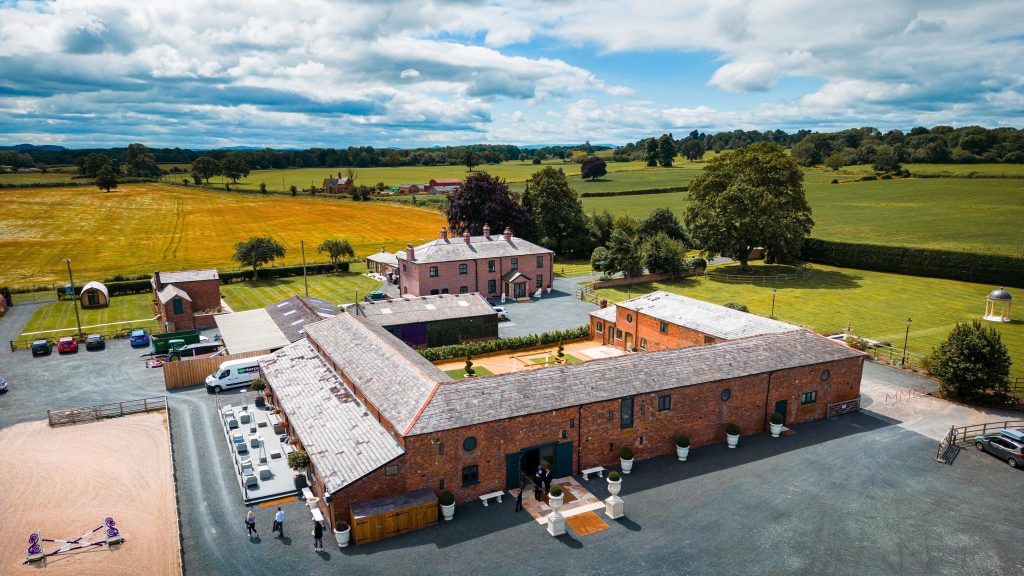 Burlton Manor, located in Shropshire, is an idyllic estate that welcomes you to bring your wedding dreams to life. While they require a mandatory bar service through the venue, Burlton Manor provides an elegant setting that combines classic charm with modern comfort. It's the perfect canvas for crafting a wedding that reflects your love and style while ensuring your guests enjoy a memorable celebration.
Each of these venues are like a gem waiting to be uncovered, offering a once-in-a-lifetime experience that allows you to craft your wedding day exactly the way you've dreamed it.
So, if you're a dynamic duo in search of a wedding experience that's as unique as your love story, dry hire venues in the UK are your golden ticket. These spaces are like blank canvases, eagerly awaiting your artistic touch, ready to bring your vision to life in a way that's entirely your own.