10 Unique Outdoor Wedding Venues In Essex
Published date: 7th September 2020 | Author: Molly Malsom
---
Not only is Essex's location ideal when it comes to weddings, but it has a very rich history and beautiful scenery. There are plenty of gorgeous venues for you and your partner to tie the knot and celebrate with loved ones. To make the search a bit easier, we have rounded up 10 unique outdoor wedding venues in Essex to help you find your perfect venue.
1. Crondon Park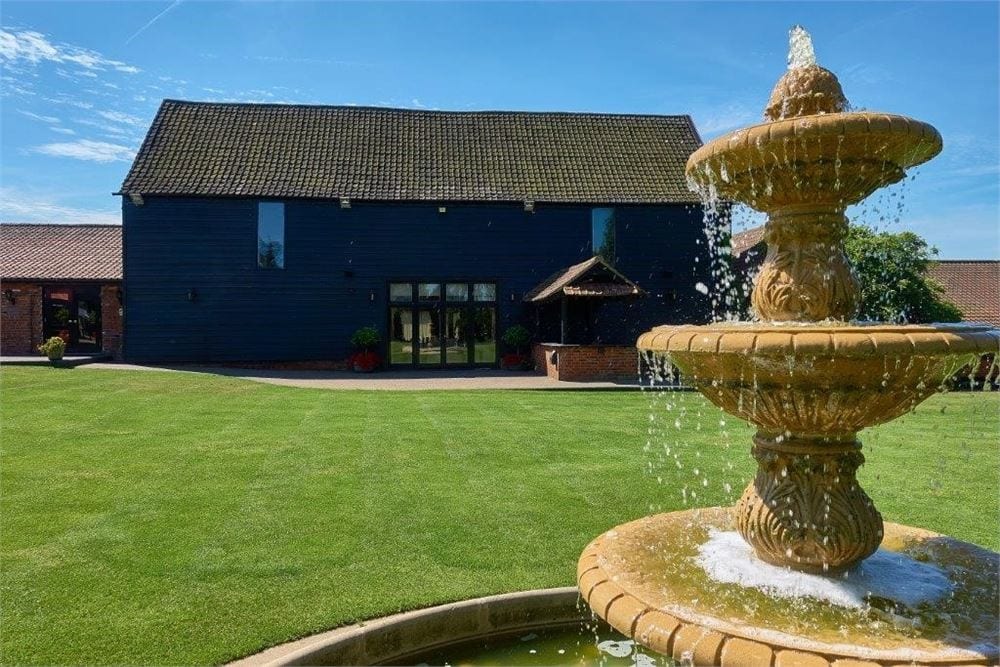 A long tree-lined drive and panoramic countryside views. Crondon Park really has everything you need for the perfect outdoor wedding. Located in the village of Stock, during the warmer months you can have your wedding ceremony outside in the gardens. Say your vows beneath a beautiful floral canopy as your guests are seated around you.
2. Vaulty Manor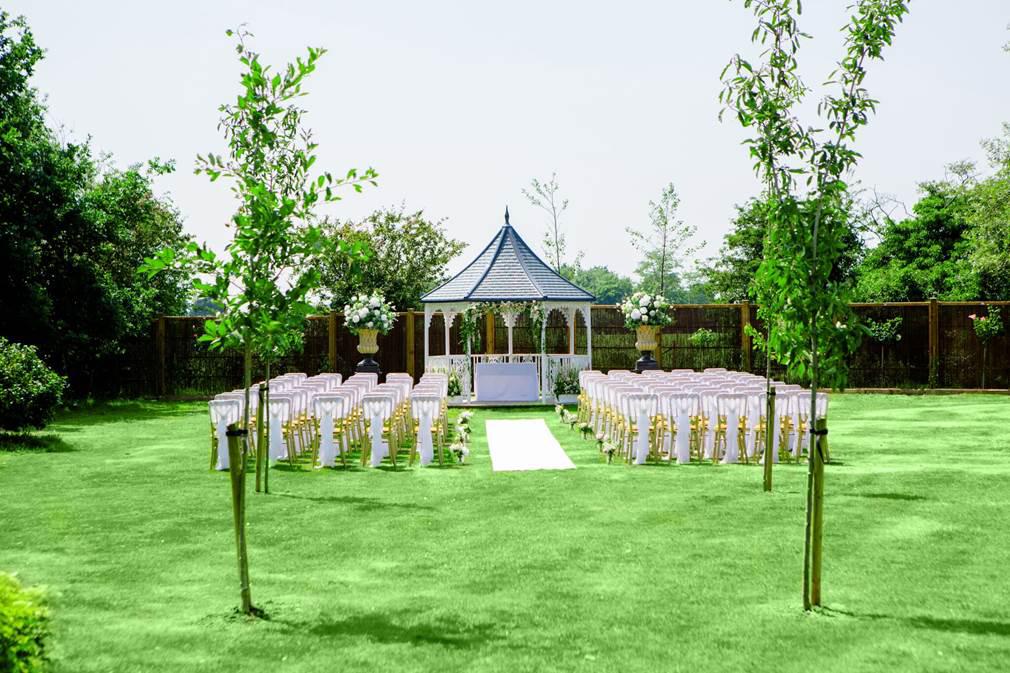 If it's outdoor space you are looking for, Vaulty Manor has it in abundance. Home to acres of beautiful grounds, your ceremony can be set up in a few locations they have outside. There is a terrace, too, perfect for an evening barbeque with your guests.
3. Hedingham Castle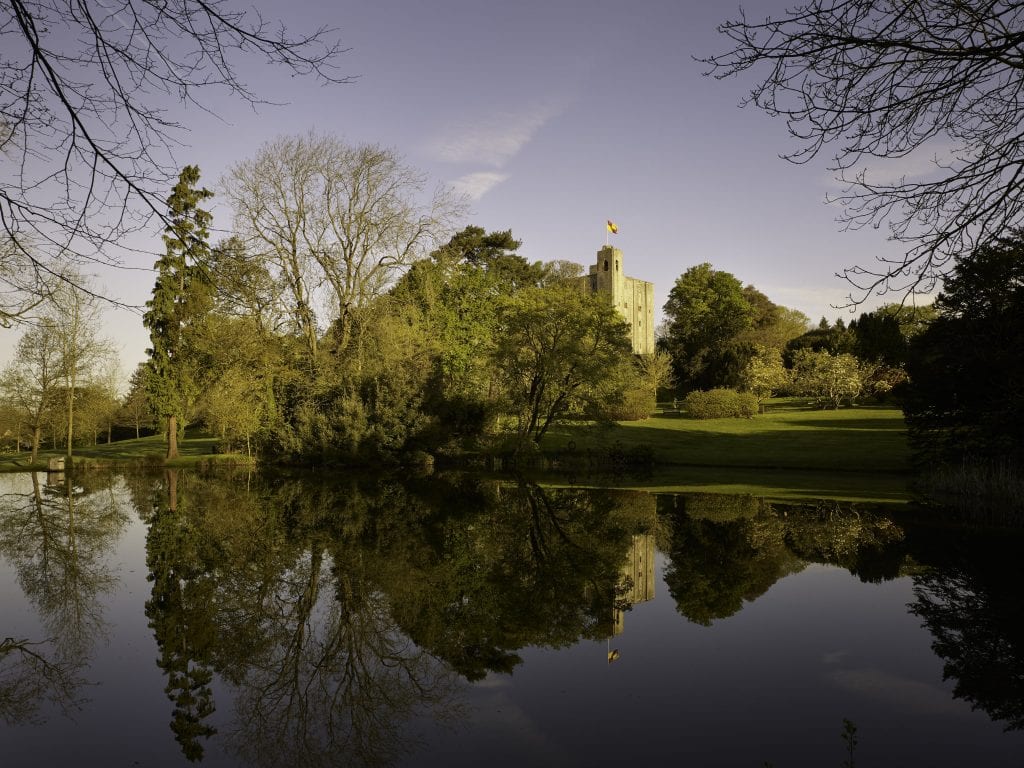 Want to feel like royalty on your wedding day? Well, that's exactly how you will feel getting married at Hedingham Castle. With 900 years of history and 160 acres of land, you are guaranteed the most magical experience. The venue has a mixture of wild and formal gardens as well as lakes and woodlands. In the warmer weather, you can hold your ceremony in the beautifully landscaped gardens surrounded by nature and greenery.
4. Forrester Park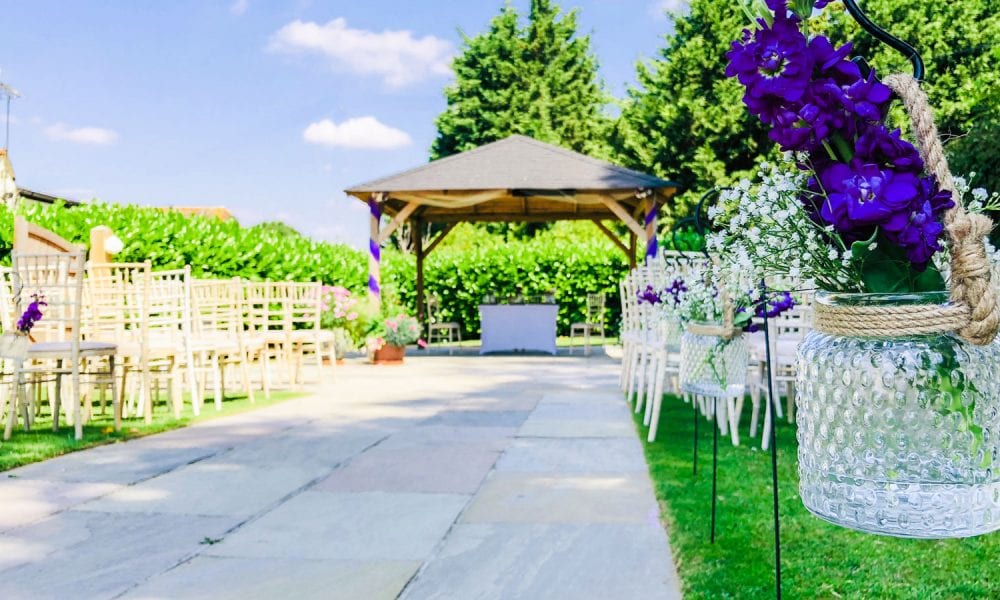 Beautiful and secluded; Forrester Park is a really special spot for your outdoor wedding. Described as their secret garden, the Millennium Lawn provides a gorgeous space for your outdoor ceremony. With views of surrounding countryside, you will feel miles away from day to day life.
5. Gaynes Park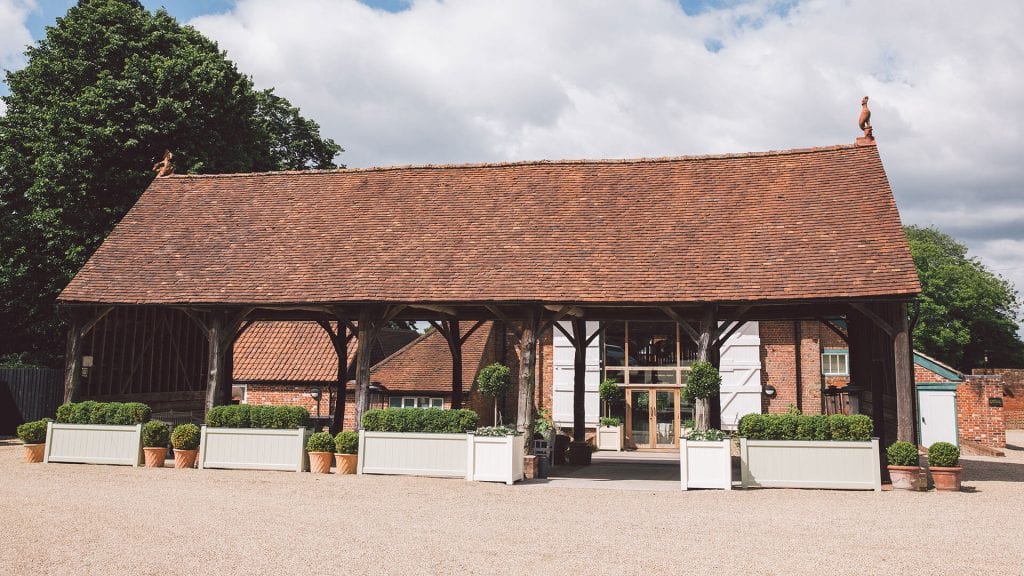 This stylish venue is nestled in the grounds of a historic estate in Essex, offering a tranquil setting for your outdoor wedding. Although just stone's throw from main roads, Gaynes Park is surrounded by countryside and woodlands, making you feel far away from the hustle and bustle. Outdoor ceremonies can be held by the open-sided Gather Barn which offers a covering in case the weather turns.
Photography by Cristina Rossi
6. Colville Hall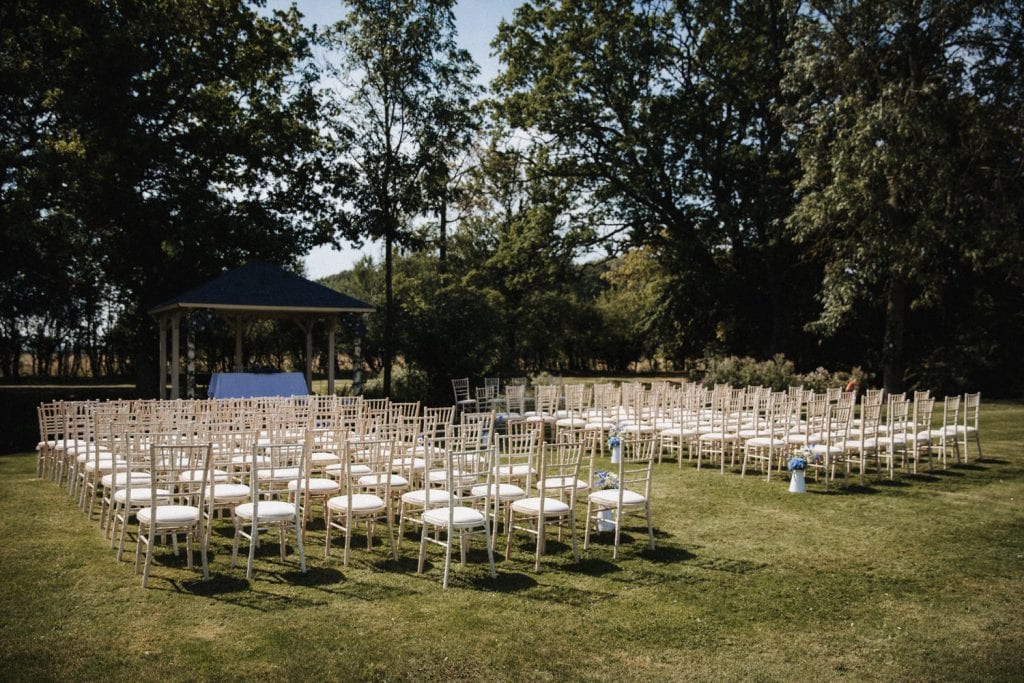 Beautiful barn venues are just as perfect for an outdoor ceremony as the are an inside one. At Colville Hall, you can say I Do under the Thatched Duck Pond Gazebo, offering picturesque surroundings and stunning scenery. These is also an orchard onsite, so you and your guests can take home a variety of complimentary fruit, including apples, pears and plums.
7. That Amazing Place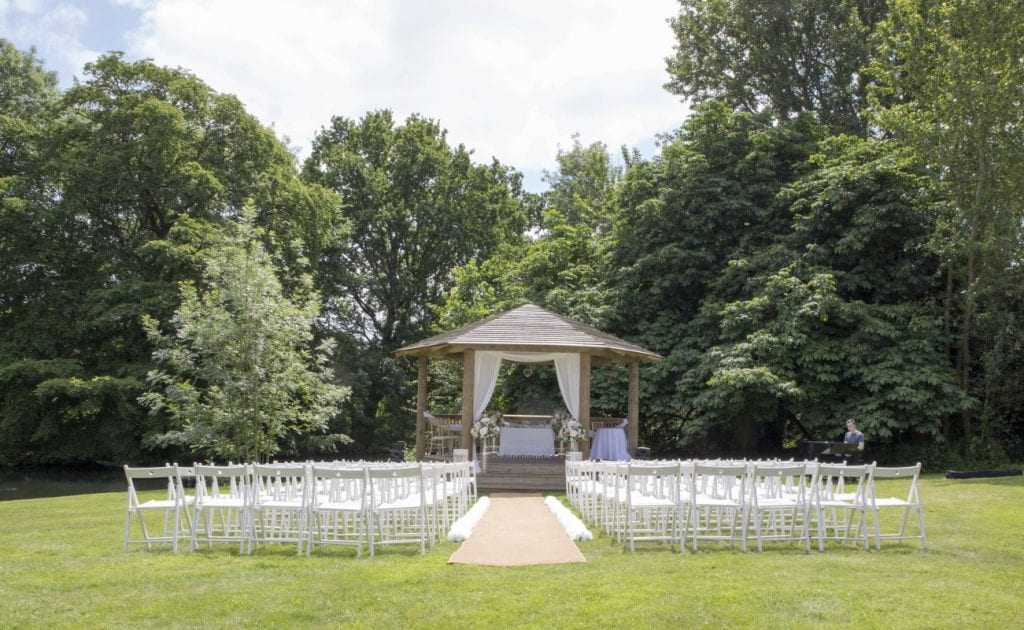 Picture gorgeous green scenery and a picturesque lake. Well, that's exactly what you will see at That Amazing Place. Their outdoor wedding gazebo takes pride of place on the lawns, with plenty of space for guests to gather and the option to have an aisle put down on the grass. Your wedding photos really will be unique with the lake as your backdrop!
8. Houchins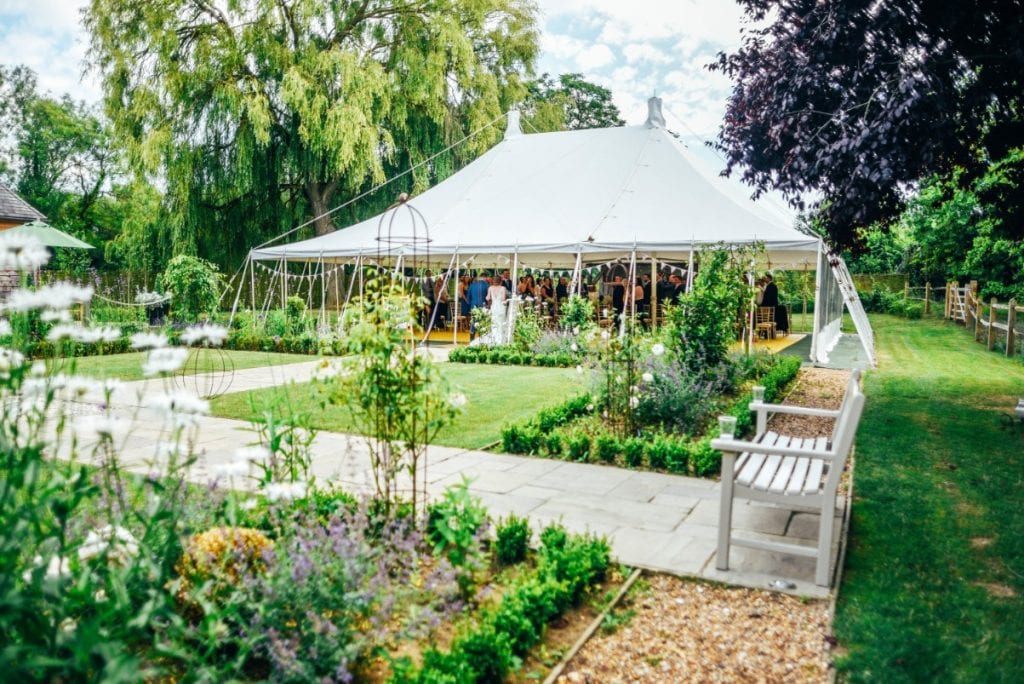 If you are looking for something a little bit different, you might want to consider Houchins. Offering woodland weddings, you can 'declare your love' tucked away in the woodland trees behind the moat. It's worth mentioning this isn't a licensed area, so most couples choose to do this after their 'official' ceremony in the Loggia, a beautiful outdoor ceremony space in the gardens, just a short distance away from the woodlands.
9. Braxted Park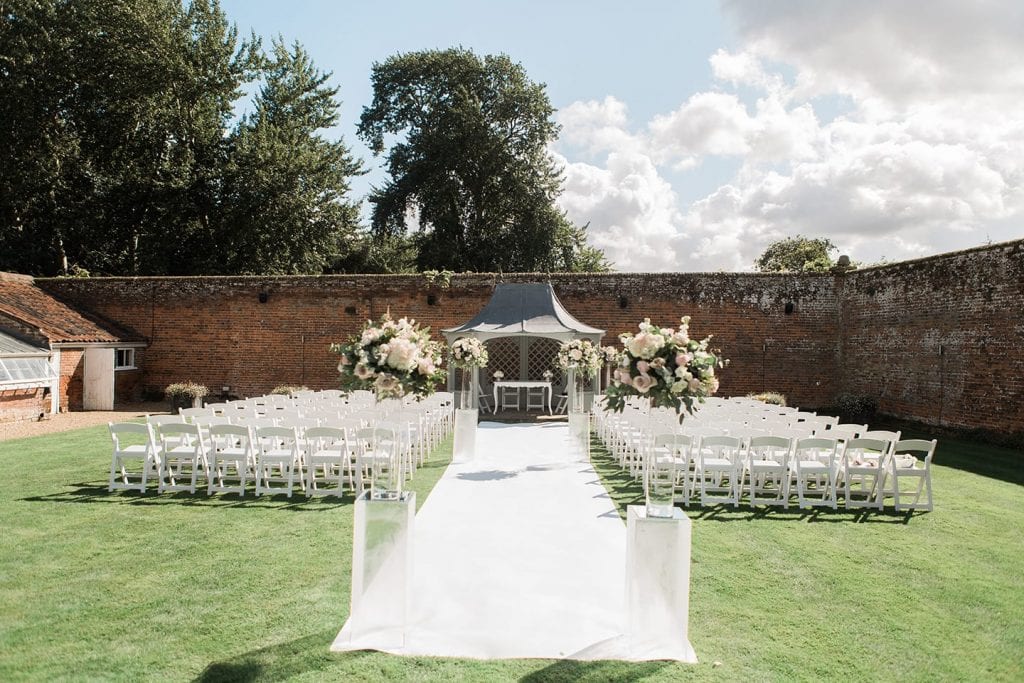 For something a bit more traditional, marrying in the gardens of a manor house is a great option. At Braxted Park you can say I Do in their walled garden stood beneath the gazebo as you guests watch from the lawn. The space looks fantastic as it is, but you can personalise it with floral arrangements and themed décor to suit your wedding colour scheme.
10. Castle park and Summer House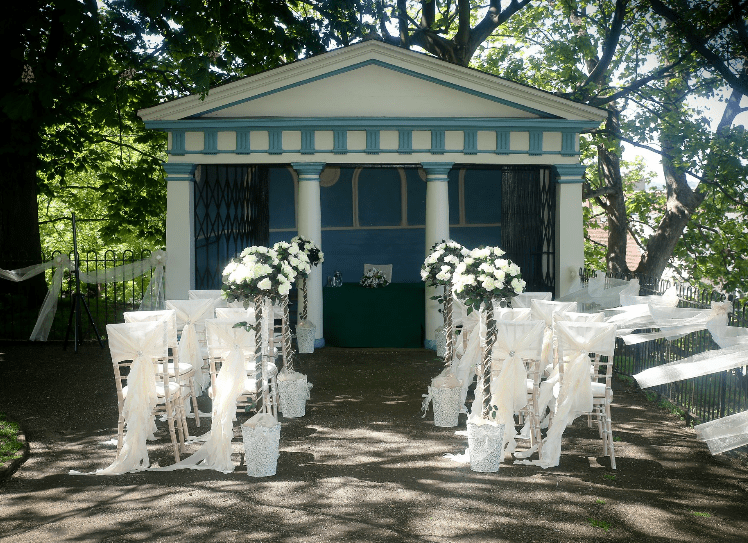 Nothing screams outdoor wedding more than a ceremony in the park. Surrounded by trees and nestled in a secluded spot, the Summer House is the perfect outdoor wedding location, with the option to rope off areas for you and your guests. The structure has a lot of history, originally built to replicate a roman temple! You can also host your reception in the castle and its grounds, so you will have plenty of opportunities for all those wedding photos.