10 Beautiful Wedding Venues In Italy
Published date: 7th September 2021 | Author: Molly Malsom
---
Dreaming of a wedding in Italy, surrounded by gorgeous waterside views and picturesque countryside venue views? Perhaps its the vast stretches of vineyards or the luxury wedding scene along the Amalfi coast that has won you over (we know we'd be swayed by that!)
Italy is renowned for being a country of love, with many of its cities being hotspots for romantic trips away. So it seems fitting that it's a wedding couples' favourite for a destination wedding. Italy is also a stunning honeymoon location if you would prefer to keep your wedding local.
Whether you are planning a luxury wedding in a 5 star hotel, or fancy a more intimate wedding in a rustic, Italian farmhouse villa, there are some truly beautiful Italy wedding venues to choose from.
To help you find your dream location, here are 10 of our top picks of wedding venues in Italy, located in your favourite places from Tuscany and Venice to the Amalfi Coast.
1. Villa Catignano, Tuscany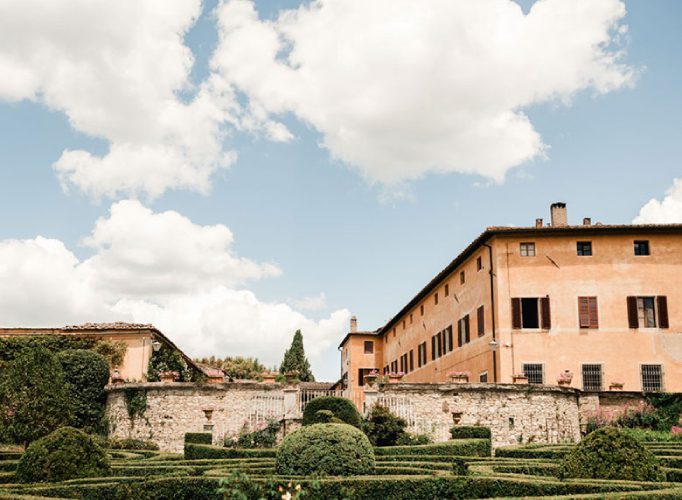 A beautiful, rustic 17th century villa farmhouse, Villa Catignano is a truly beautiful venue in Italy for you destination wedding. Surrounded by picturesque Tuscan countryside, your wedding day is guaranteed to be truly special.
The villa is exclusively yours for your wedding, with plenty of venue accommodation that you and your guests can enjoy. And if you really want to make the most of the Italian sun, there are some stunning outdoor wedding spaces to take advantage of, too.
Picture a delicious breakfast on the terrace, lunch in the Italian gardens, and even a fabulous wedding breakfast in the villa courtyard. We're ready to book our plane tickets!
2. Palazzo Pascal, Amalfi Coast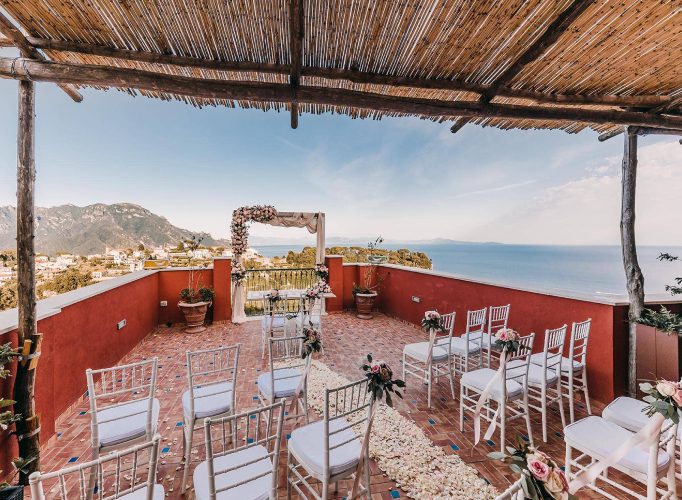 If it's sea views you want for your wedding in Italy, we've got you covered. At Palazzo Pacal, you'll have breathtaking views of the Amalfi Coast and miles of oceans. And if you want them to feature during your ceremony, well, how does having the stunning scenery as your backdrop sound?
You're entire wedding day is sorted at this romantic location. Enjoy a picture perfect ceremony on the roof terrace, followed by buffet inside the villa.
You can also enjoy the pool, gardens and restaurant onsite, so you are taken care of for the whole duration of your wedding trip. Sounds perfect to us!
3. Relais Fra' Lorenzo, Lake Garda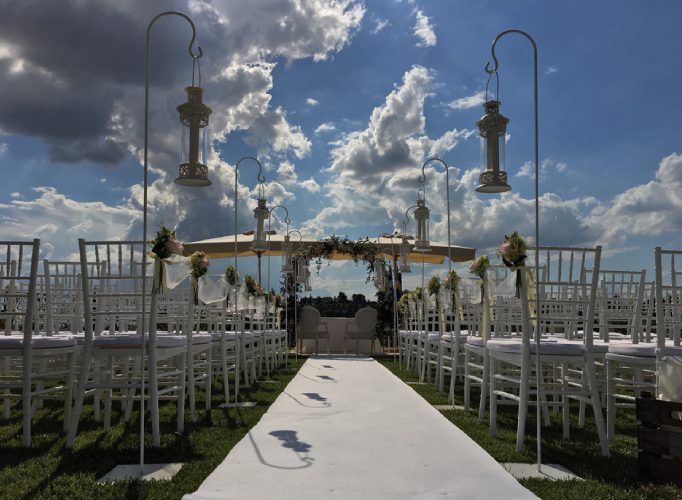 We all know how beautiful Italy's Lake Garda is, so how does a 5 star hotel wedding venue sound? We wouldn't say no!
Just a stone's throw from the famous Verona city centre, Relaid Fra' Lorenzo is a stunning hotel wedding venue offering an authentic Italian experience.
With a dedicated wedding planner, you can create a spectacular luxury wedding that you and your guests won't be forgetting in a hurry.
4. Venezio Grand Hotel Palazzo Dei Dogi, Venice
If the romance of Venice is calling you, the Venezio Grand Hotel Palazzo Dei Dogi is the perfect place to get married in Italy.
This gorgeous hotel is located in the 17th century Rizzo-Patarol palace, and with a private pier boasting breathtaking views of the island of Murano, you'll be hard pressed to find a better venue for your destination wedding.
You've got a choice of spaces for your wedding here, including indoor ceremonies in The Noble Room, or you can take advantage of their beautiful gardens for an al fresco celebration. And with 64 bedrooms at the hotel, all of your guests can stay in one place, perfect for continuing the party!
5. Specialo's Hill Top Hamlet, Bologna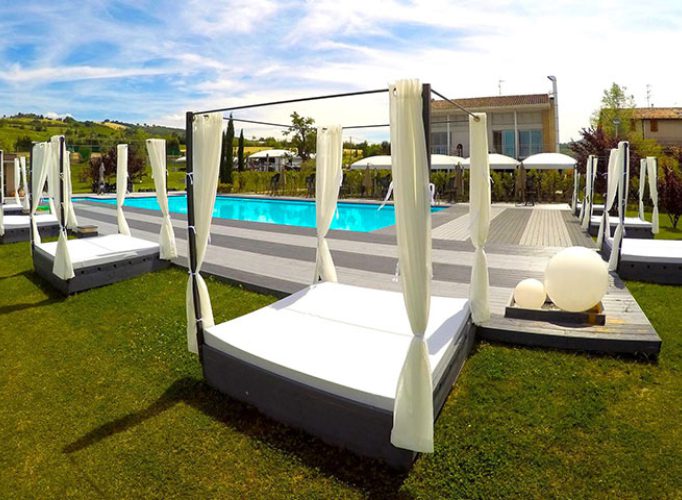 Imagine a beautiful, rustic castle wedding in the heart of the Italian countryside. Sounds perfect, doesn't it? Well, you'll love this next wedding venue we've got for you!
Hill Top Hamlet is stunning hamlet in the former gardens of Montebudello Castle, perfectly merging medieval charm with that classic Italian aesthetic.
Surrounded by serene countryside views, this Italian wedding venue can host your entire day, from the wedding ceremony and reception, to the evening party and night time accommodation.
The venue also has its own swimming pool for you to enjoy, but don't worry, the space is enclosed by trees and far enough away from neighbors you will have complete privacy!
6. Villa Monteverdi, Florence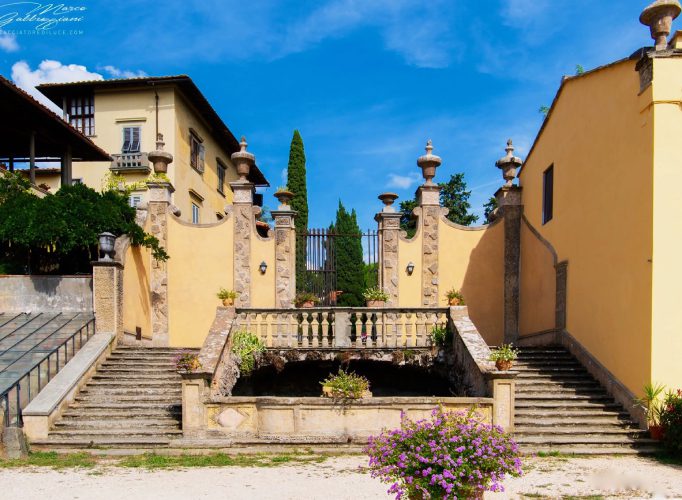 Fallen in love with Florence? When it comes to wedding venues in Italy, Villas are really where it's at. And when they are close to city centers whilst still feeling like a rural countryside retreat, you're really on to a winner!
Villa Monteverdi is an Italian wedding venue steeped in history dating back as far as the 15th century, and home to gorgeous landscapes and centuries-old parkland.
The location isn't the best part, but the villa itself is a stunning space for your wedding, The cosy interiors are beautifully decorated, with antique paintings, regal columns and Italian statues giving the wedding venue an elegant yet homely atmosphere.
The onsite B&B offers beautiful, comfy spaces for up to 29 guests to enjoy. We don't know about you, but we fancy a stay here!
7. Capri Palace, Capri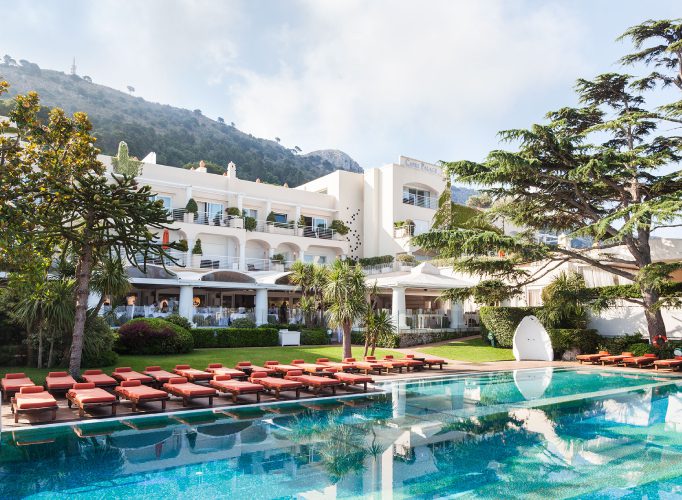 Embrace pristine, Mediterranean surroundings as you get married in Italy at Capri Palace, a gorgeous, luxury hotel just a short distance from the Italian coast (the sea is so close you can see it).
From an early morning Spring wedding ceremony, to saying I Do in front of the summer sunset in the warmer months, your Italian wedding day is sure to be memorable at this wedding venue.
What makes this venue so special is the honeymoon extras they offer. After you've finished celebrating with your friends and family, you can head off to one of their luxurious suites to spend some time alone as newlyweds. Or if you're planning on heading off further afield, escape by sea to somewhere nearby!
8. Taormina Hotel, Sicily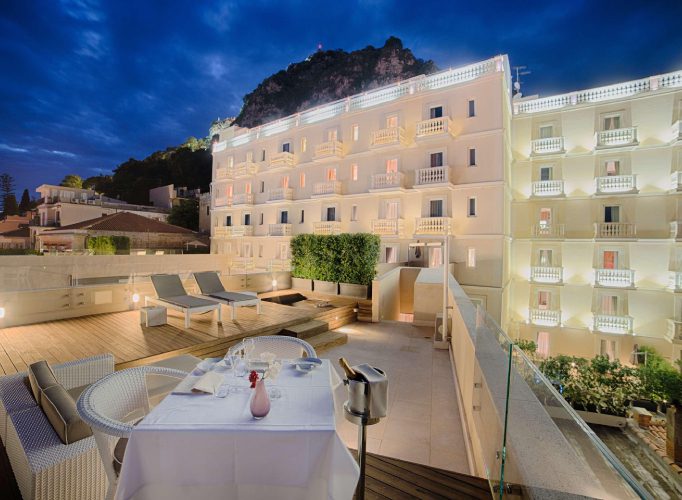 Nestled in the quaint Taormina old town, the beautiful Taormina Hotel has all the modern amenities you could ask for on your wedding day, whilst still maintaining the Italian charm you've been dreaming of.
You will be treated to the VIP experience on your wedding day, with a personal advisor helping you make sure your day goes seamlessly. Head to the roof top terrace for your wedding ceremony, home to stunning views of the surrounding scenery.
Oh, and with The Zefiro restaurant onsite forming the perfect location for your wedding reception, you are sure to enjoy delicious Italian cuisine.
And we couldn't forget the hotel amenities at you disposal during your stay, including the infinity pool with its own bar area (and more incredible views), a spa, and a gym, you'll feel right at home here!
9. Villa San Martino, Puglia
Okay, we just know you're going to love this one! Tucked away in the Itria Valley, Villa San Martino is one of the most beautiful wedding venues in Italy to host your special day!
This Italian wedding venue offers weddings all year round, whether you are looking for a cosy christmas wedding overseas, or a traditional summer destination wedding.
This gorgeous wedding villa is surrounded by greenery and countryside, but don't worry, you are just a short distance from the beach, so you've got the best of both worlds.
With a ceremony license, reception spaces, beautiful outside spaces, and rooms for all your guests, Villa San Martino if the perfect place for an Italian wedding!
10. Fattoria Terranova, Sorrento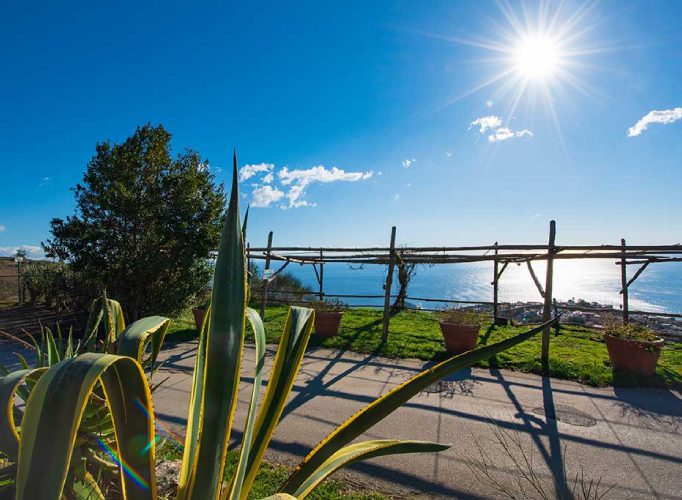 When you picture a wedding in Italy, Fattoria Terranova is pretty much exactly what you imagine. Think rustic farmhouse and rolling hills, surrounded by vineyards and olive groves. Sounds like the perfect venue for an Italian wedding if you ask us!
This romantic Sorrento wedding venue are pros at creating unique weddings that reflect every couples' personalities. With a range of wedding packages and menu options to choose from, and its private location, your Italian wedding really will be all about you!
Plus, with panoramic views over the bay of Naples and Salerno, your wedding photos will be one in a million!