A Spring inspired elegant wedding at Oxnead Hall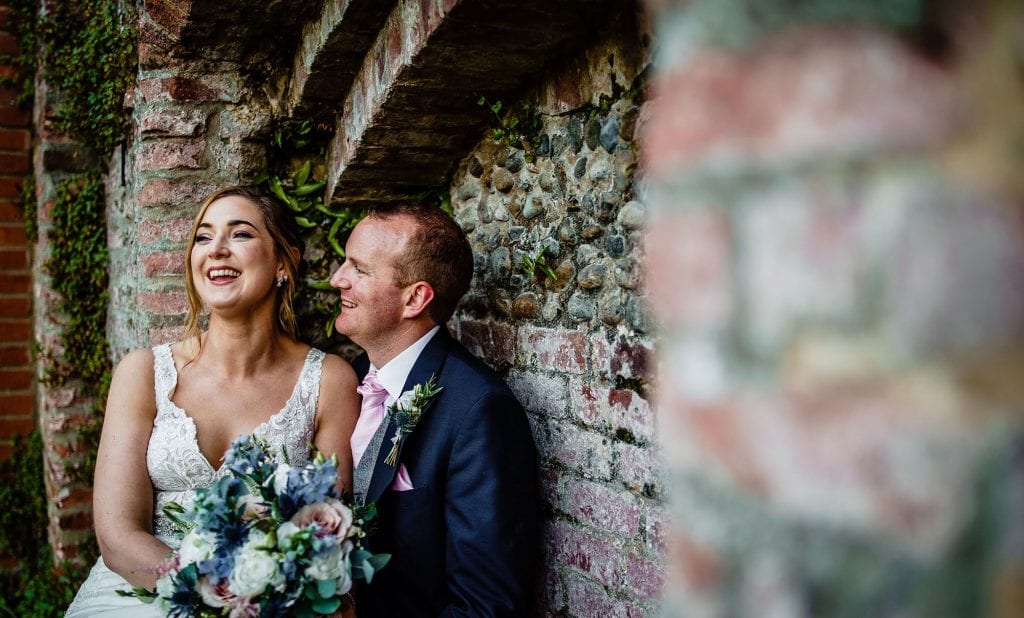 George & Rebecca
Photography by James Powell
What were the top two 'must haves' at your wedding?
Enough rooms to be able to have close friends and family stay to make it a 'Wedding Weekend' and a large enough venue as to ensure it is flexible for the wedding journey.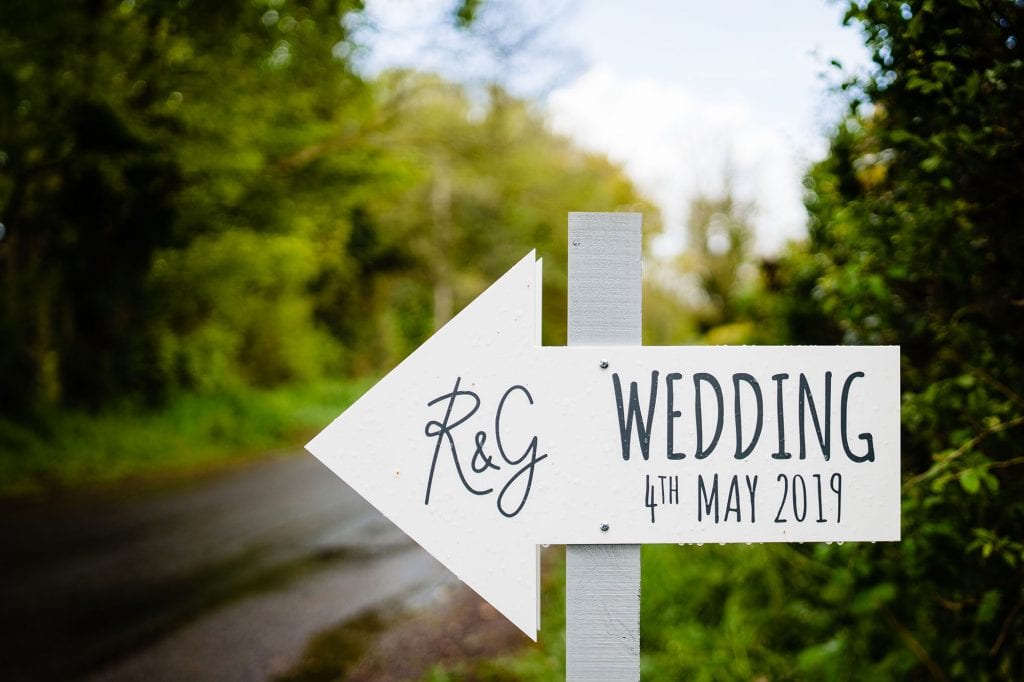 What colours did you choose, and why?
Spring colours of dusky / pale blues, dusky nudes and muted greens. This was down to wanting Spring colours; but nothing too cold that would make me, or my bridesmaids seem too pale – as none of us are tanned! Also, we are not a big fan of lots of foliage within the floral arrangements, and therefore wanted to have more muted eucalyptus colours rather than bright greens.
What did you love the most about your venue and what made you choose it?
We attended an amazing wedding at Oxnead of one of our close friends the day before our first wedding appointment. The grounds, food and service all seemed top quality and faultless. This had a big impact on selecting this venue as we wanted to share a traditional and sophisticated wedding experience with our friends and family. Also, this venue had the amount of rooms we required for the Bride/Groom party and allowed us to stay the night before and create that 'wedding weekend' we desired. We also wanted a 'rainy day' back-up plan and Oxnead has the space and the covered areas to be able to create a wedding journey around the venue giving us options of different rooms as the day progressed. Finally, the grounds and the quality of the finish are exceptional and really help the elegant feel we wanted. We were not 100% sure we wanted a Church wedding, but after realizing that Oxnead had one on site it was an obvious choice to have a religious ceremony in the church and utilise it as part of the wedding day.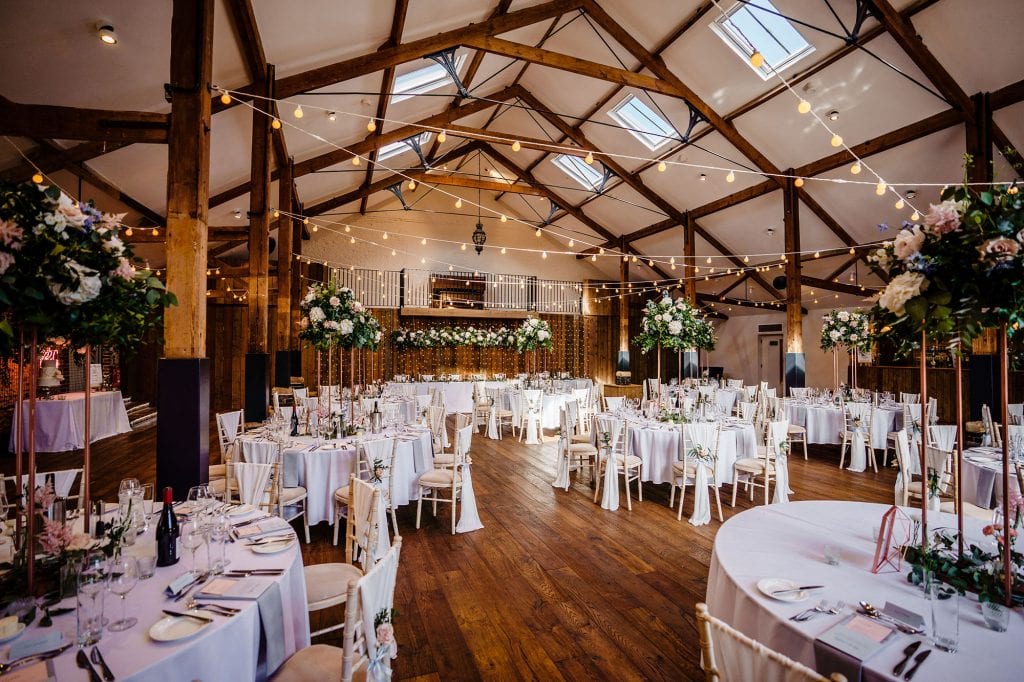 What was the atmosphere you were hoping to create?
We wanted to feel the day had enough structure to keep the guests aware of what was coming next, but then also was relaxed in the delivery, and not too planned. We wanted to ensure the guests were well fed, watered and catered for throughout the day. Also, in keeping with the venue, we wanted to create the 'wow' effect and give back and celebrate with our friends and family – almost as a thank you of sorts.
How did you decorate your venue?
Oxnead Church and Hall are magnificent spaces on their own merit, but we wanted them to have the elegant touches that just lifted them to that next level, if possible! We worked closely with our suppliers to ensure that we have a joined up theme running through the day, with the colours, styles and stationery running through the decorations. Due to the fact that we were using many spaces on the wedding journey, we also wanted to ensure that all spaces seemed as dressed as others giving areas synergy at the venue. We wanted to make sure that we had consistency in our decorations that linked back to the first 'Save the Date' card sent. We utilized the design Tankerville Press our stationery provider created in other signage around the venue for the day – including A-frame board and arrow signs. We also created a bespoke neon sign with our 'R&G' initials logo, which was fixed to a wire grid to the rear of the cake table, to give the cake the impact it deserved!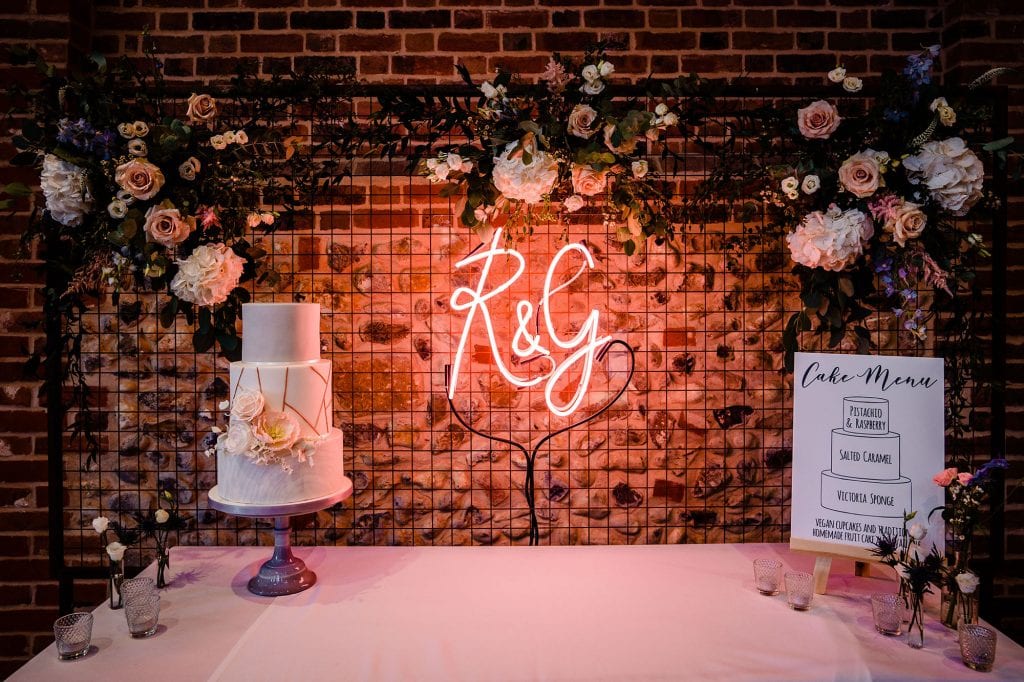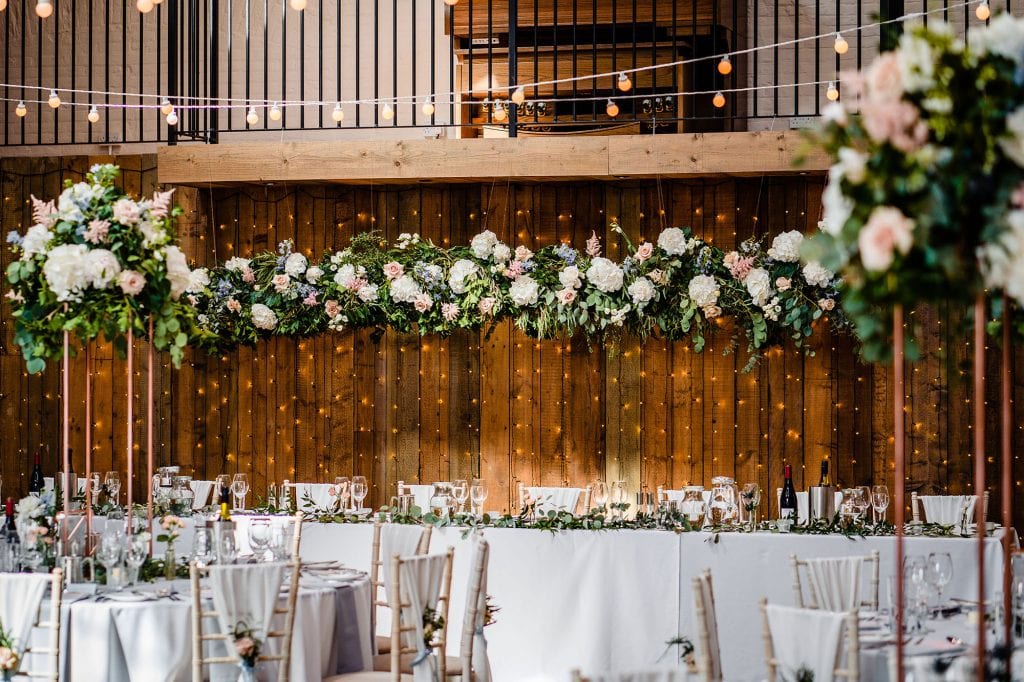 There was a lot of social media and Pintrest searching that helped pick up the little ideas to adapt to our style and give that additional finishing touch. We had drapes and small floral arrangements fixed to the chairs, festoon lighting through the roof trusses, wire frames with floral arrangements for the Order of the Day and Table Plan, as well using coloured napkins and menus to help add colour to the tables. I must admit that this area was mainly my department – but as George didn't seem to have that much of an opinion, when he did request something, I should pay attention and let him have it! This included the use of his old military Land Rover for the wedding car! Although, having the Church and the Reception at the same venue, we didn't really use it!
We also gave a lot of thought to how we can entertain the guests in the periods of time that we are off having photos and settled on having a Guest Photobooth for all to leave us a message. We added a flower wall to give a great background to the photos – which was linked back to the colours of our flowers, and hired some additional props for the guests to dress-up in. The Photobooth was busy all night! On the flip-side of this, having a nice comfy quiet area for guests to have a hot drink and a sit down to rest their feet from all the dancing, was also important; especially for the older generation. Oxnead has a room just off the side of the Great Barn called the Long Room, and this room was perfect for this. As we were driving Route 66 across America for our Honeymoon, we also asked our guests to complete a card suggesting songs for our road trip song track. It was great fun and helped give the Great Barn a bit more decoration.
We are fortunate there are some brilliant suppliers here in Norfolk, and most of the time they were happy to indulge in my continued queries on developing solutions that they hadn't delivered before. Working and living away in London, we had to trust our suppliers and that they had all worked together previously and could create a fantastic finish. Having the venue the night before, did mean that we were able to be present for the final touches and have a team of family members to help set it all up and put it all together.
Tell us about your flowers…
The Mother of the Bride wanted to contribute to the selection and costs of the flowers, and this was greatly appreciated as neither of us are big gardeners and it can be a rather pricey part of the wedding budget!  We discussed that we wanted flowers that are linked to the 'Spring' theme in availability and colour, but that foliage should be minimal. My mother actually got books from the local Library on wedding flowers, so we could feel a little more aware of what was available and possible but should not have worried as our first meeting with Swaffham Florists set us right at ease.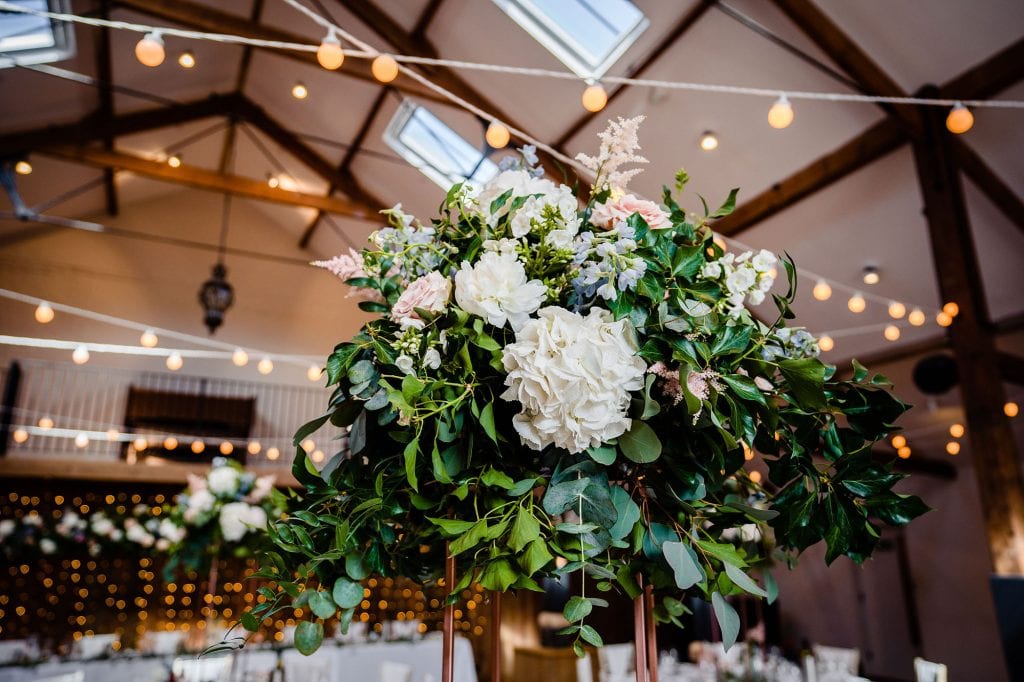 The main reception was held in the Great Barn, which is a large, tall open space, we knew we wanted to have arrangements with some height to help fill the space and decorate the balcony above the top table. We relied on Swaffham's previous examples and experiences for decorating the Church space and what arrangements would best suit the little alcoves to have the most impact but be cost effective.
We didn't want the flowers to feel underwhelming and Swaffham Florists understood this and listened to our concern and they were anything but! We added arrangements to a lot of the smaller details such as to the rear of the chairs, scattered on window sills and tables, dressing the Table Plan, A-frame signage, Land Rover and for cake decoration – I believe we JUST managed to stay on the right side of 'there can never be too many flowers!'
Tell us about your dress. Who was it by? What did you love about it? How did you find it?
Essence of Australia, I loved the lace to the bodice and train detailing, and that it was figure hugging in the right places to make me feel 'sexy' without just enhancing the larger lower half of my body
Working in London, I was a little overwhelmed by some of the Bridal shops and having my close friends and family all outside of London, I wanted to find a boutique closer to where they lived. After visiting about 15 shops, I finally found The Ivory Room in Woodhall Spa, Lincoln close to my Mother's house. Victoria has a lovely boutique and enough patience to allow me to try on pretty much every dress she has more than once! I had narrowed it down to two dresses, that were very opposite in style and colour, and then finally I made up my mind with this dress after realizing I would be more disappointed if I didn't wear this one on the day.
What accessories and shoes did you wear?
I accessorized my dress by including a belt to give that additional sparkle to have the glamourous feeling – and if you can't add sparkle on your wedding day, when can you!? Shoes were initially a problem for me, as I am relatively tall, and my bridesmaids are a few inches shorter than me already. I knew I wanted blue shoes to be my 'something blue', but that was it. I absolutely fell in love with a pair of blue suede Cinderella block heeled shoes from Emmy when I was at their studio and paired these with a matching blue detailed Cinderella Demi Halo hair accessory. Again, it was the sparkle that sold me – I am half-magpie I swear! I unfortunately badly twisted my ankle the day before the wedding whilst setting up the venue, but I was determined to wear my shoes! Magically, after much ice and pain killers I did manage to limp up the aisle in them – I think adrenaline blocked the pain and got me through the day. I borrowed a silver sixpence from my grandmother and placed this in my shoe for my 'something borrowed'.
My other jewellery was kept to a minimum, with my 'something new' being pearl earrings given from my husband-to-be on the day. I did however have a bespoke bracelet made from old rings belonging to my mother and Father – there were 2 bracelets that were given to my younger sister and I on the day. It was my 'something old'.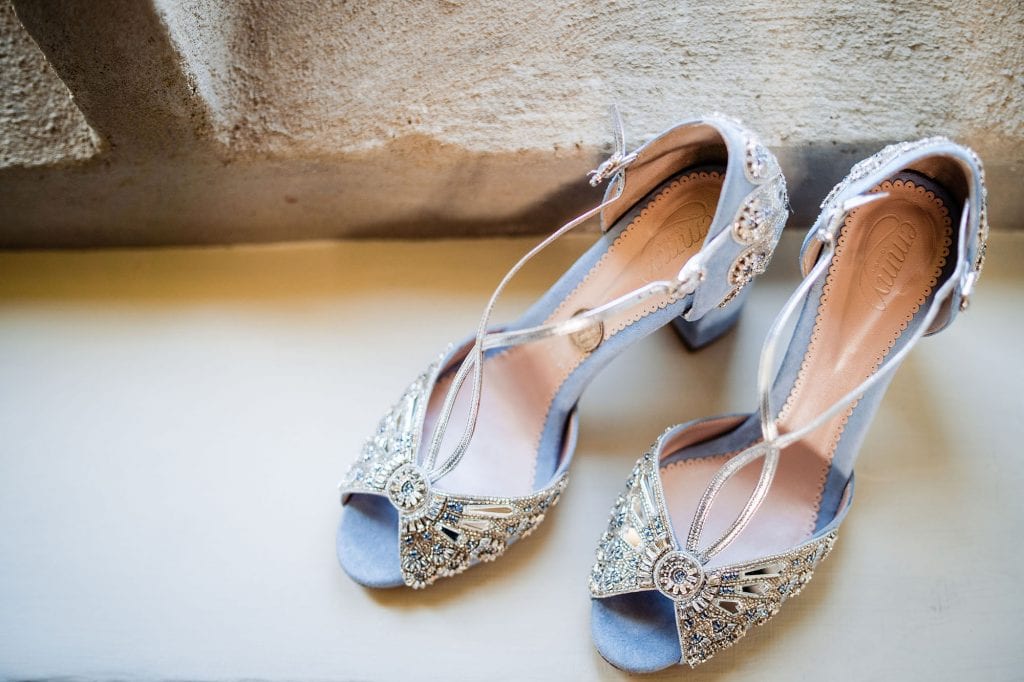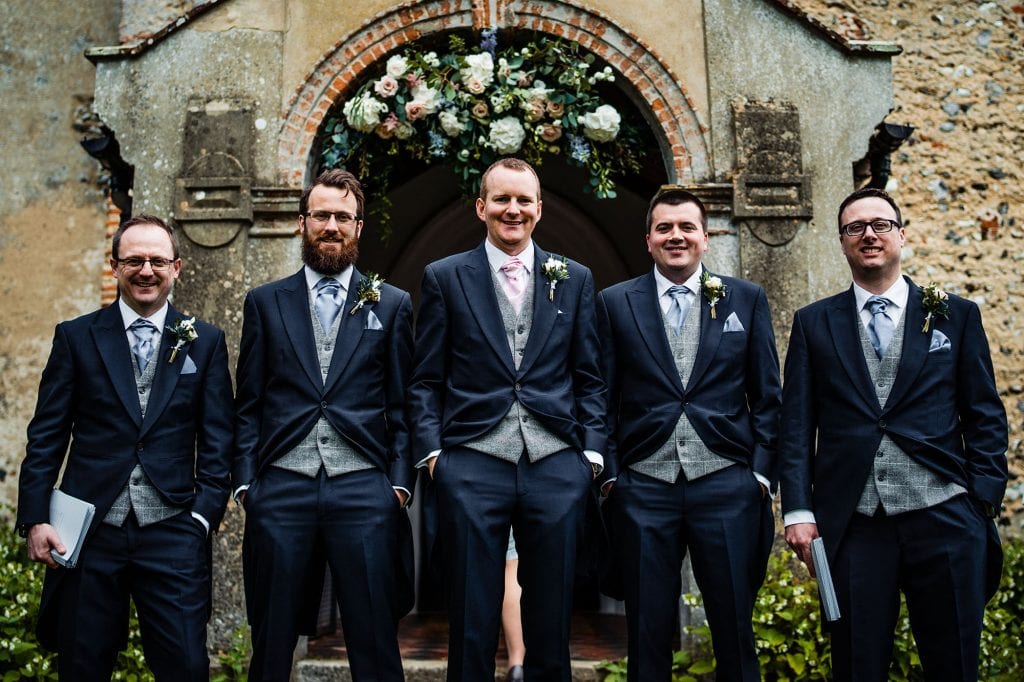 Tell us about the groom, what did he wear, and who was it by?
The Groom wore a navy suit with tails and a tweed waistcoat with dusky pink detailing and a dusky pink cravat. These were Peter Posh hired from Pure Grooms in Norwich. He was originally determined to just have a sports jacket and tie, but after trying one on and with the Groom wearing a suit most days for work, he opted for the more formal arrangement of tails and a cravat to be that little bit more distinguished for a special occasion! Whereas I tried on probably about 10 dresses in each of the shops I visited, he tried on two suits in one shop before he made his decision, he did look good though! He was matched with the Best Man and three Ushers, all in tails and tweed but with light blue detailing for a small difference.
And what about the bridesmaids?
The Ivory Room made it very simple for the bridesmaids to find a dress! At the time only three of my four bridesmaids were available for a joint dress shopping trip, as one was working in South Africa. With all bridesmaids being different skin tones, heights and shapes – I was happy for them to wear whatever style they felt comfortable in – as long as the colours were either the same or within the same palette. However, it turns out they all choose the same dress, as the style was brilliant and extremely flattering for everyone. It turned out that there was a stock of Sorella Vita dresses in South Africa that when visiting my remaining bridesmaid, we were able to try on the dress style selected by the others and this was her favorite to! It was all very easy. When it came to shoes and accessories, the bridesmaids selected to wear blush nude colour shoes and we selected beaded hair clips and combs together as part of the Bridesmaid 'Thank you' gift.
Where did you get ready before tying the knot?
My Bridal party and I got ready in the Dressing Room at Oxnead Hall. It is a lovely room with bathroom, shower and four mirror dressing spaces. We had a bubbles and croissants while getting ready in our own space away from the Groom and the final running around sorting out the venue – it was very relaxing!
Where was your ceremony held? 
We were married at Oxnead Church, a small church on the Oxnead estate. It is originally from the 13th century, albeit has had some extensions added over the years and can only hold up to approx. 100 people. It is quaint and romantic, with the flint construction and the meadow style setting.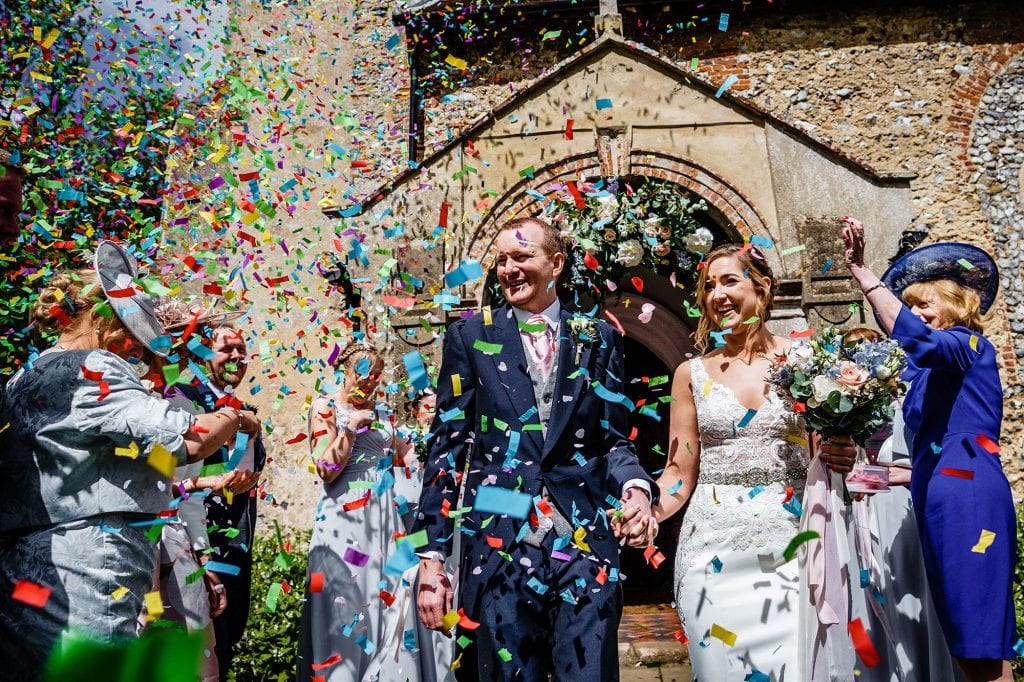 Did you write your own vows?
No, we didn't write our own vows – we had a traditional religious service which we tailored with only a couple of hymns.
Did you include any special readings?
We asked the Groom's Mother if she would be willing to undertake a reading for us during the Ceremony. We felt it was important for our parents to be able to undertake a part in our Wedding. She chose to read out of the King James Bible, and the Song of Solomon. She adapted Chapter 2, verses 10 to 16 ever-so-slightly, but still maintained the poetry feel to the words that you get with this version of the Bible. The meaning of this passage is all about the unity between a wife and husband – so it also caused a few 'chuckles' in the Church!
If you had a drinks reception, where was it held and what drinks/canapes were served?
We moved from the Church to the Orangery within Oxnead gardens for Prosecco and Peroni lager. The weather was so hit and miss – we had bouts of hail and rain followed by spells of sunshine – we just kept having to pop in and out of the Orangery when the grey skies rolled in!
We had a selection of canapes served here including the following:
Deep fried breadcrumb risotto balls with parmesan cheese
Spiced Cajun chicken skewer
Chargrilled courgette with dried tomato and basil
Ham hock with piccalilli & salted cucumber
Tiger prawn tempura with sweet chilli dipping sauce
What kind of role did the music/entertainment play in your big day?
We created a music playlist for the drink's reception at the Orangery and the Great Barn with a collection of gentle piano tunes to just give a bit of background ambiance. We thought about the selection of guests and various ages we had – and having something neutral and easy as the music for these times would be best.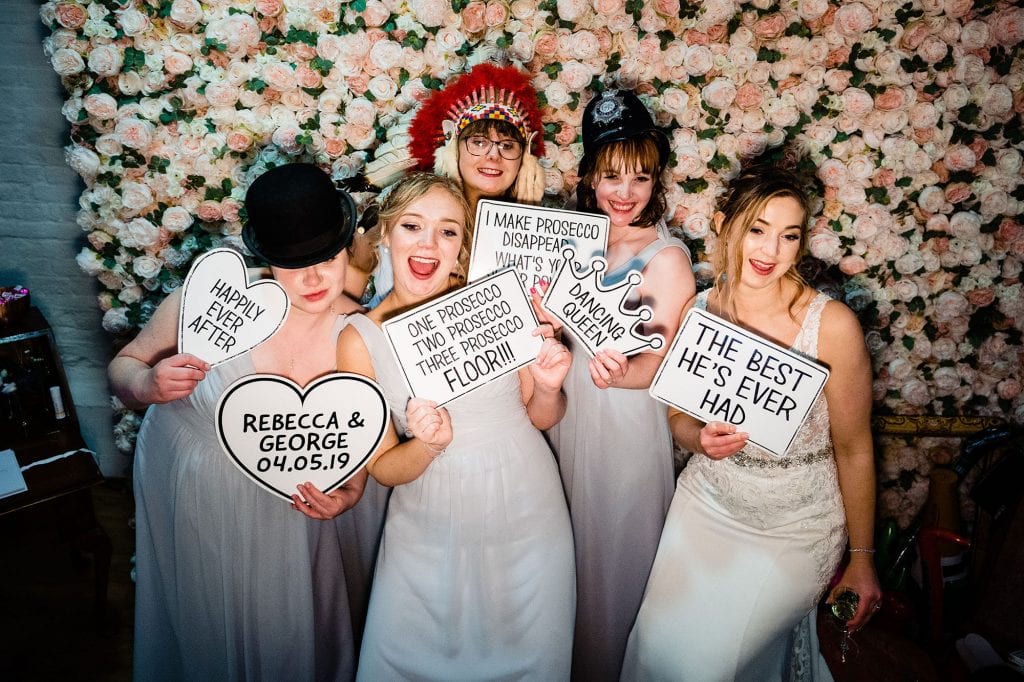 Then for the evening reception we had The Joe Ringer Band, an 8-piece group with an added horn section. The Groom loves a bit of trumpet or saxophone music and this was a great way to have that added 'oomph' with a live band. We wanted to try and achieve a party atmosphere for the evening reception and having a live band we thought was key to achieving this.
What was your first dance song?
Our first dance was Hall & Oates – You Make my Dreams. We wanted an upbeat song to get all our friends and family dancing along with us. This would have been slightly easier if I hadn't badly sprained my ankle the afternoon before the wedding – a slow dance might have been less painful!
What was on the menu?
We gave our guests a selection of food – mainly due to the varying ages and dietary requirements of the group and we wanted everyone to have a great meal. UNV and Oxnead Hall offer a great Catering team and a chance to attend a tasting evening which was a brilliant help.
The Head Chef gave us advise on how to choose different dishes, but still have the same size portions and some consistent flavors throughout our selections.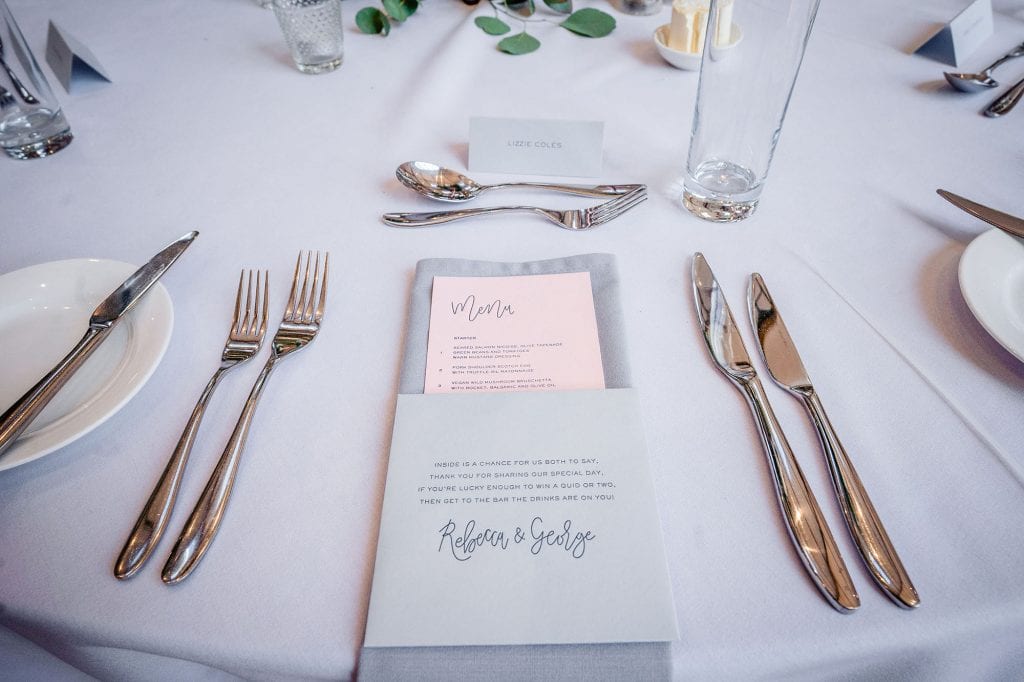 Was there a stand-out dish for you?
Having tried all dishes on the 'Taster', we thought they were all amazing otherwise we wouldn't have selected them! However, we got most comments on the Brownie desert, so many guests were raving about it saying it was the BEST brownie they had ever eaten!
Did you have any evening food?
We had a Hog Roast for the evening food laid on by the venue and our wedding cake was also shared around amongst the guests. It was simple, easy food for the guests to grab during the dancing. Plus, who doesn't love a Hog Roast! This again was the only item my Husband insisted we had.
How did the Events Team help you in the lead up to and on the day of your wedding?
Lucy and the team from Unique Norfolk Venues were amazing in the lead up to and during the day. Lucy was always easy to contact and answered our endless queries. The team gave us confidence in their ability to organize and run our day smoothly. We were able to arrange viewings of the venue as many times as we wanted in the 18 months from the signing of the contract to our big day. Each time we visited, the staff were polite, professional and the grounds stunningly well maintained.
On the day, either Lucy or another of her team were present to answer any question or request we had and kept us up to speed on everything. I would be the first to say that I am a bit of a control freak sometimes, but even I think I enjoyed my day more without all the additional stress of moving people around and making sure it was all happening to schedule.
Plus, I feel Lucy had made me fully aware of all items we had to consider throughout the day and to my knowledge nothing was forgotten! The whole day went smoothly.
Is there anything you would like to say to the Events Team who helped you?
The team are brilliant, and they go over and above their day jobs – we have thanked them, but don't feel there is the right words really. We put our trust in them for one of the most important days in our lives – that takes a lot – and they deal with that stress and pressure amazingly well. Thank you.
What was your favourite moment of the day?
Bride: Probably walking out the Church hand-in-hand with my new husband and realizing we still had the rest of the day to celebrate this moment with our friends and family. Even in the photos, you can see the biggest smile on my face. It was amazing to realise that all these people were there to celebrate our happiness and future.
Groom: There are just too many to choose from, top 3. Seeing the bride walk down the aisle. The wedding breakfast – taking time out to talk to my Bride and being able to sit at the Top Table watching friends and family enjoy themselves with lots of laughter and good food. As eluded to before, the wedding band were brilliant and there was a real party atmosphere.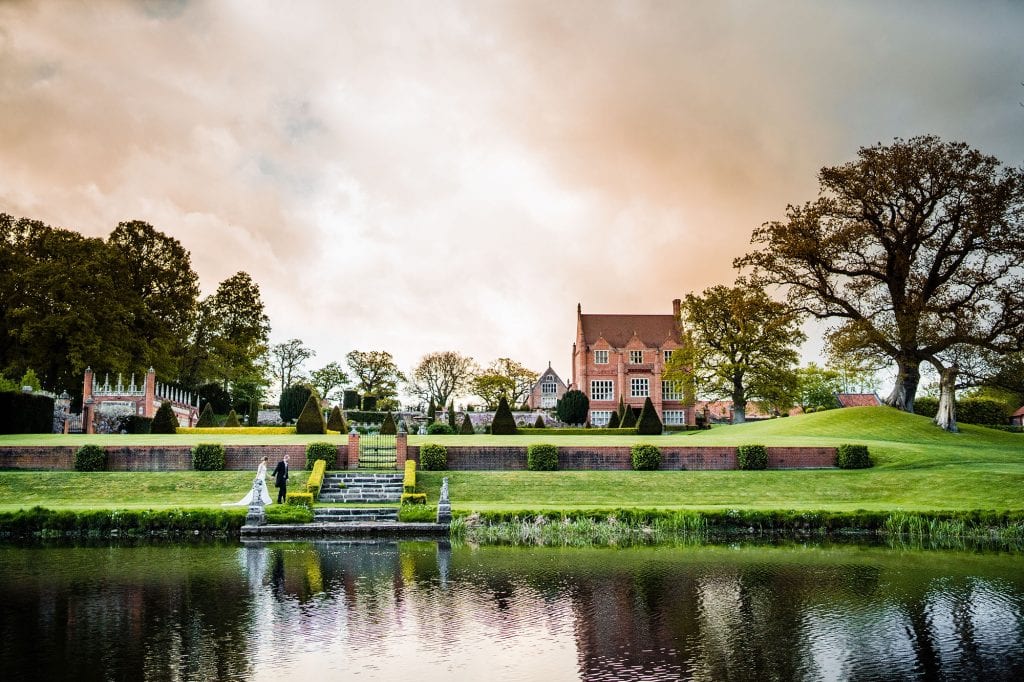 Were there any stand out moments or any little surprises on the day?
Bride: Oddly enough, I was most surprised that I wasn't nervous at all. I really thought I would be bricking it – but when it came down to it and walking to the Church I was fine. I was more nervous about everyone looking at me with my limp from my damaged ankle when I walked down the aisle rather than the thought of getting married. The detailed planning helped me a lot to get through this!
Groom: The intimacy and importance of the Wedding ceremony itself. I was not particularly bothered about a Church ceremony, however with a Church at the venue I felt having a religious ceremony added another dimension to the day. In hindsight a really formal but yet enjoyable moment to share our commitment with friends and family.
What advice/tips would you give to other couples still planning their big day?
Really consider a photo booth or at least what you are going to keep your guests busy with during the slow periods – even in sleepy Norfolk where new gizmos are not necessarily embraced, the guests loved it, and this was a real triumph.
We 'umm'ed and arr'ed' over whether we felt we needed a Videographer. It is one of those 'luxury' extras. After our Wedding, I think I have watched our short video nearly every other day – and I am so glad we did it. It is a really good way to capture the feeling and moments in real time over photos. It has been a great thing to share with friends and family who were unable to be with us to show them our Wedding and will be a brilliant keepsake for the future!
When you spend 18 months or so planning your wedding, you can panic in the last few months and weeks leading up to the big day on if you have missed anything or need anything further. Just stick to your guns and your first thoughts – have faith in your suppliers and Wedding Planner that you have done enough. Remember it should be your fun day!
Do you have any wedding regrets, or would you have done anything differently?
Try not to twist your ankle the day before your wedding – I wouldn't have got through the day without my family and the amazing Oxnead staff giving us an extra hand with this (especially the golf buggy & driver). They really are able to cope with everything!
The suppliers
Venue: Oxnead Hall
Photographer: James Powell
Videographer: James Kilcoin
Florist: Swaffham & Fakenham Florist
Prop Hire:  Dottie Events & Hire (Sofas, vases, candles, photobooth & wire grids items)
Internal & External Lighting & Chair Drapes: Epic Event Hire
Hair: The Cottage Hair & Beauty
Groomswear: Peter Posh Suits hired at Pure Grooms
Cake: Love Wedding Cakes
Bespoke Neon Sign: Lumens of London
Stationery: Tankerville Press
Signage: For Keeps
Flower Wall: The Backdrop Boutique
Photo Booth: Your Selfie
Entertainment: The Joe Ringer Band