An intimate wedding at Pentillie Castle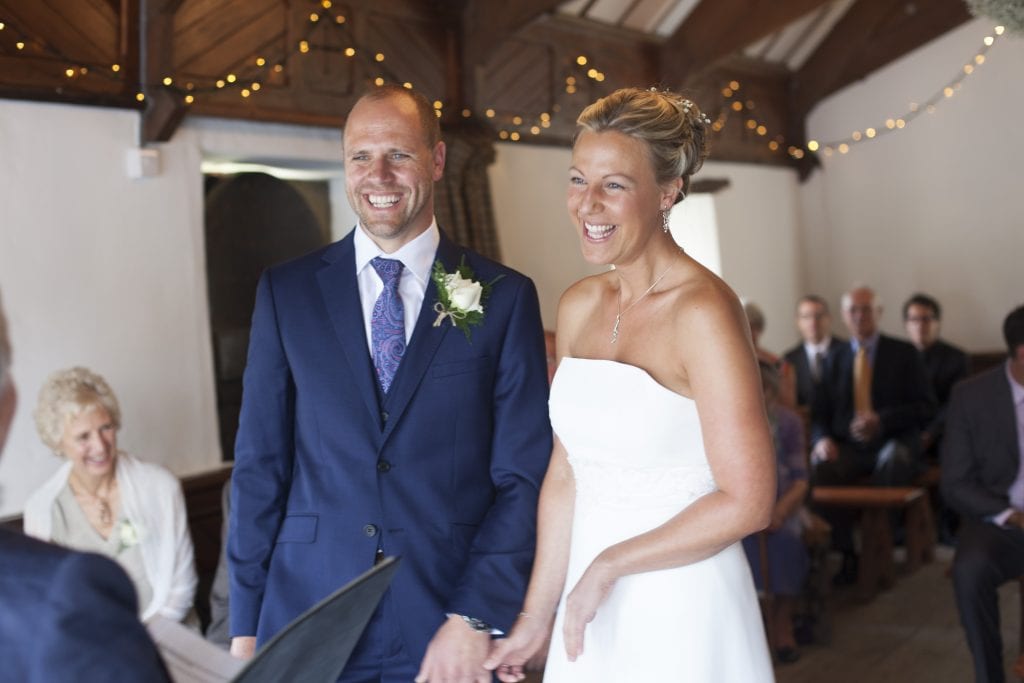 Mike & Regan
Photography by Holly Moysey
The Venue
I wouldn't have wanted to get married anywhere else. I loved Pentillie from the moment I drove down the drive about 10 years ago. I am lucky enough to work here but never thought I'd be lucky enough to get married here too!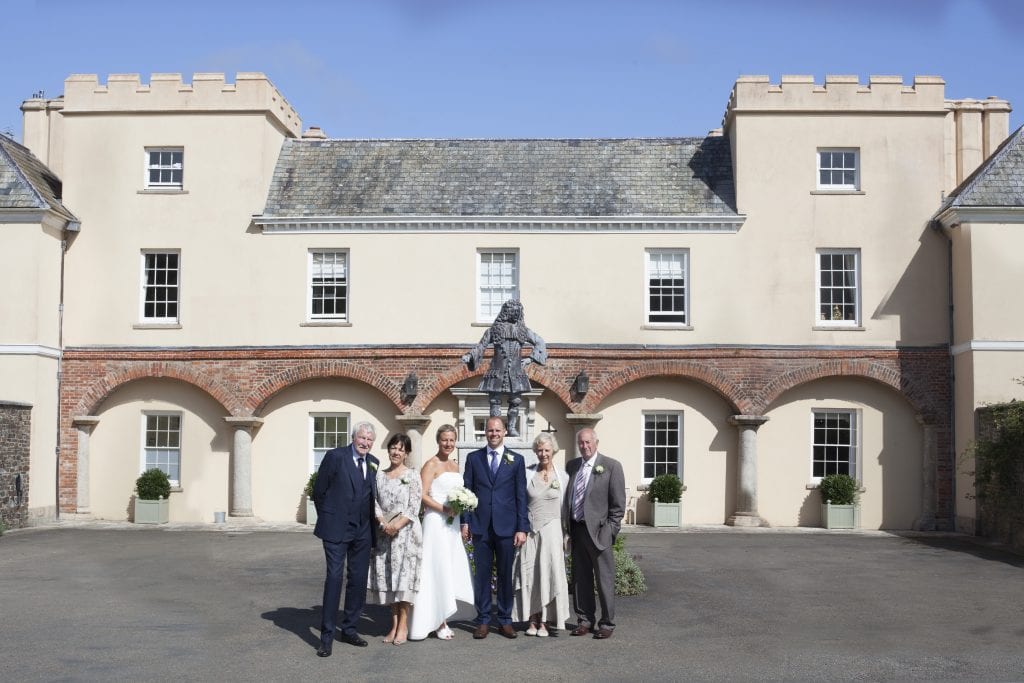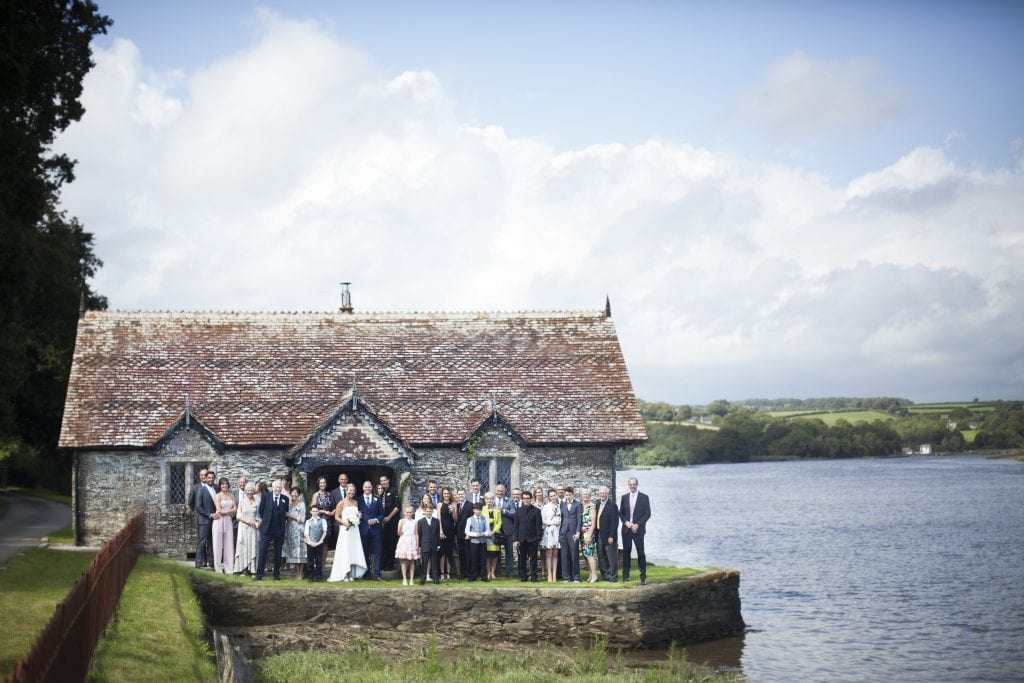 The Planning Journey
We really wanted to keep it simple so I really wasn't going to have a proper wedding dress or carry a bouquet. I didn't even know what Mike was going to wear until I met him at the alter! I did however end up with the most wonderful bouquet from Philip Corps and a completely bespoke wedding dress from The Bridal Emporium.
One main priority/challenge was the music for the Saturday night – booking a band turned into a nightmare. When we found one we liked, they were already booked. Twice we booked bands, paid deposits and then received an email to say they had accidentally doubled booked themselves. We also had a budget for music but this soon went out the window!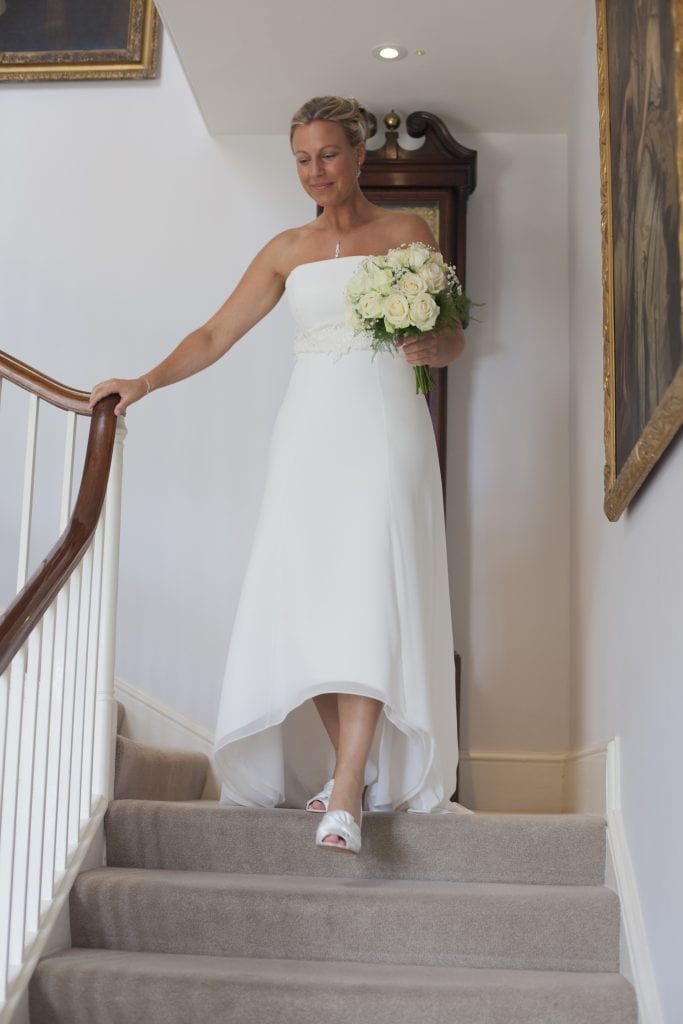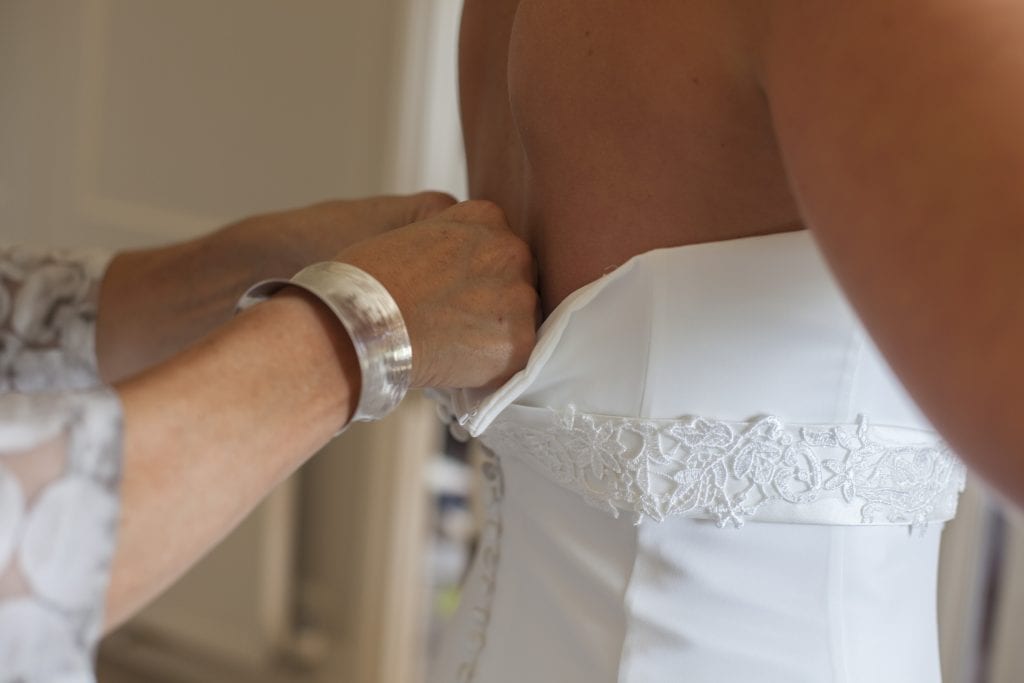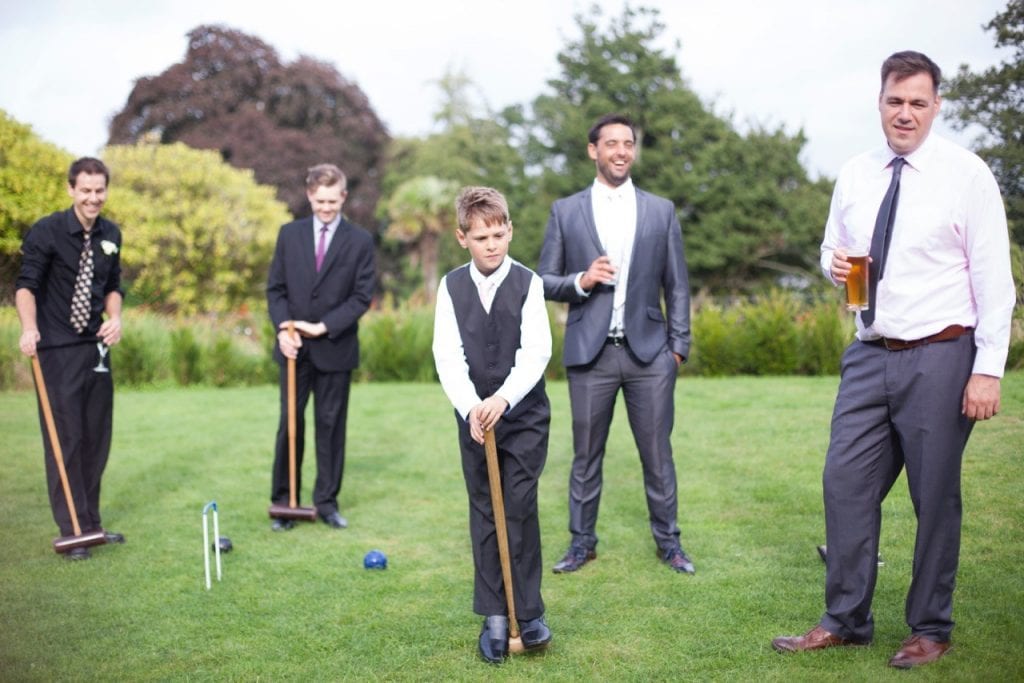 The Wedding Decor
Having organised over 100 weddings at Pentillie I had so much inspiration! I knew I wanted to keep things really simple and easy but with a bank of ideas as big as mine it was actually quite hard to make final decisions!
There had been one wedding that had the most beautiful gyposophila balls hung in the Bathing Hut so these went on the list and also a white rose and gyposophila bouquet – though at the beginning I wasn't going to have one of these either!
We both wanted a very small incredibly intimate wedding ceremony. We both don't like too much attention so keeping things stress free and simple was important. I wasn't even going to have a dress…(obviously I did in the end!).
We decided food was going to be quite important so chose individual beef wellington's and an assiette of desserts 'a Celebration of Lemon' or a 'Celebration of Chocolate'. For the big party at home on the Saturday I wanted a festival style celebration with fire pits, a hog roast, activities for the little ones (nerf guns!), lots of loud music and dancing til dawn!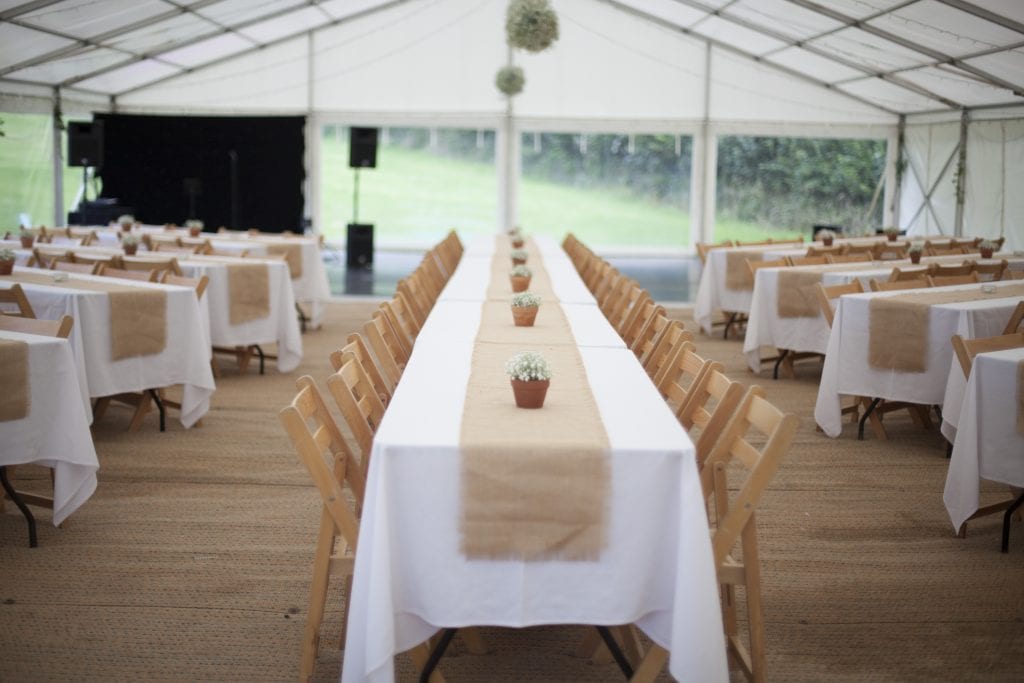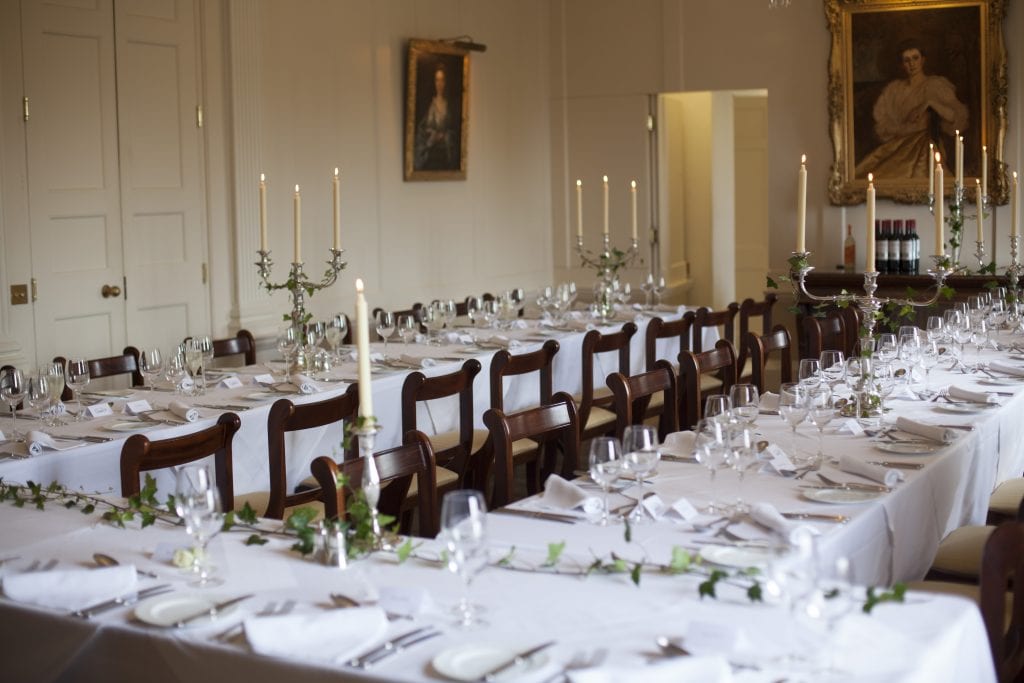 Most Memorable Moment
The ceremony. I have been lucky enough to witness so many other couples say their vows wondering if it would ever be me one day…then it was actually me and to this day I still can't believe it happened! I wasn't emotional, just so very happy.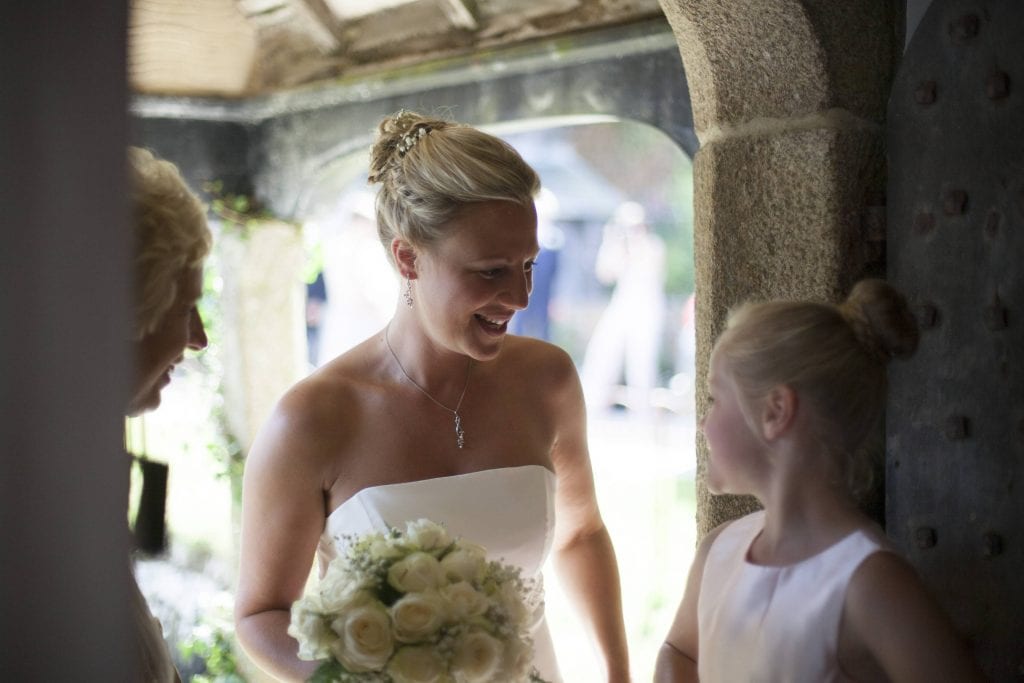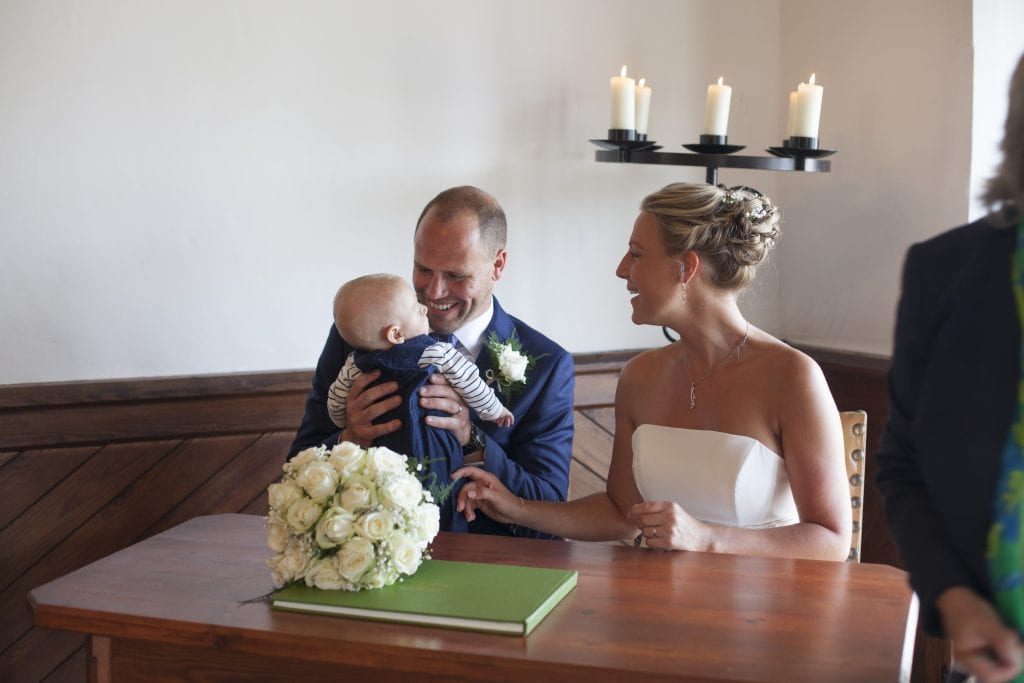 Suppliers
Venue: Pentillie Castle
Photographer: Holly Moysey Photography
Bride's Dress: The Bridal Emporium
Bride's Shoes: No.1 Jenny Packham at Debenhams
Groom's Outfit: Still no idea! House of Fraser I think
Flowers: Phillip Corps
Caterer: Pentillie Castle (Thursday) Chris Rounsevell Hog Roast (Saturday)
Music: Danny from The Swing Kings (Solo), Tom Cary & The Breaks
Cake: My Mum
Marquee: Hine Marquees Ltd
Stationery: Homemade and Vista Print for the party invites
Transport: My father's BMW