An Intimate COVID Wedding at Fairyhill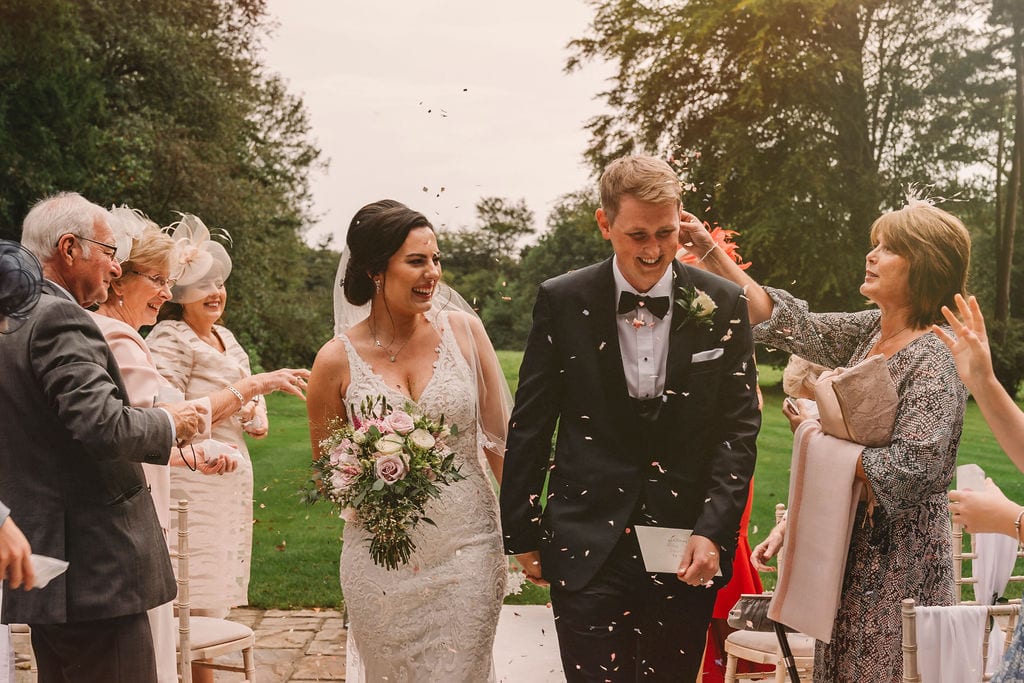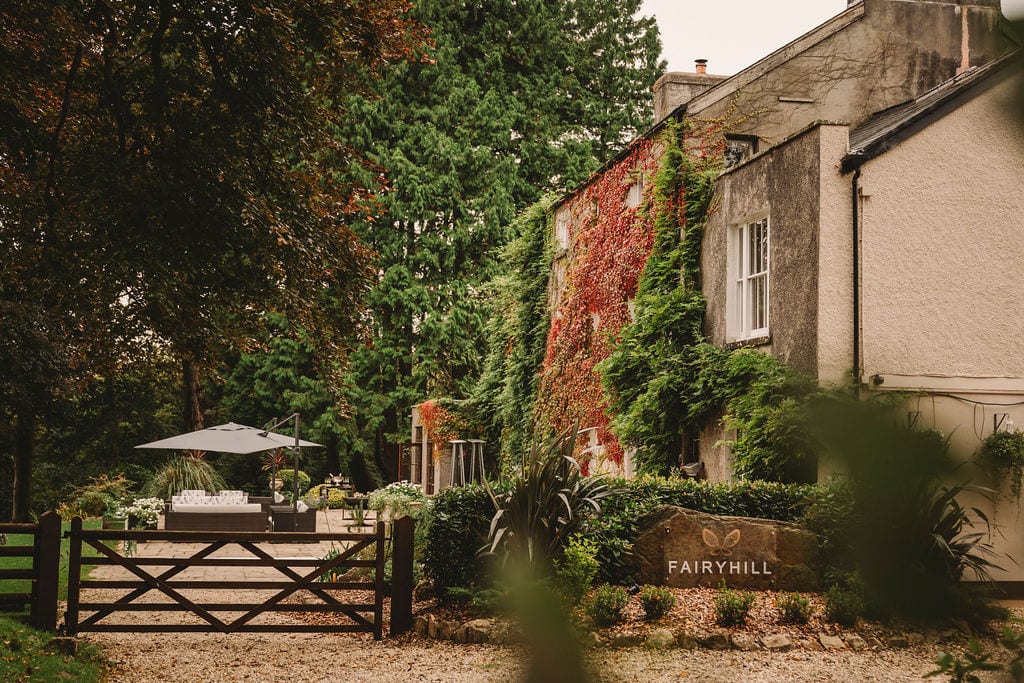 Eve & Adam
Photography by Marc Smith
The Ceremony
It was perfect, so romantic and intimate, it really did surpass our expectations. We were desperate to get married. At first we didn't see it initially as our wedding, we just wanted to get married and do the legal bit, but it really did feel like our wedding day. We were both surprised at how lovely it was and how good the team at Fairyhill were.
We were deciding between having an indoor or outdoor ceremony. It was raining in the morning so we weren't sure what to do, but then it cleared up, and we decided on an outdoor wedding with just 10 minutes to spare.
The set up looked spectacular on the terrace and the rain held off for the ceremony.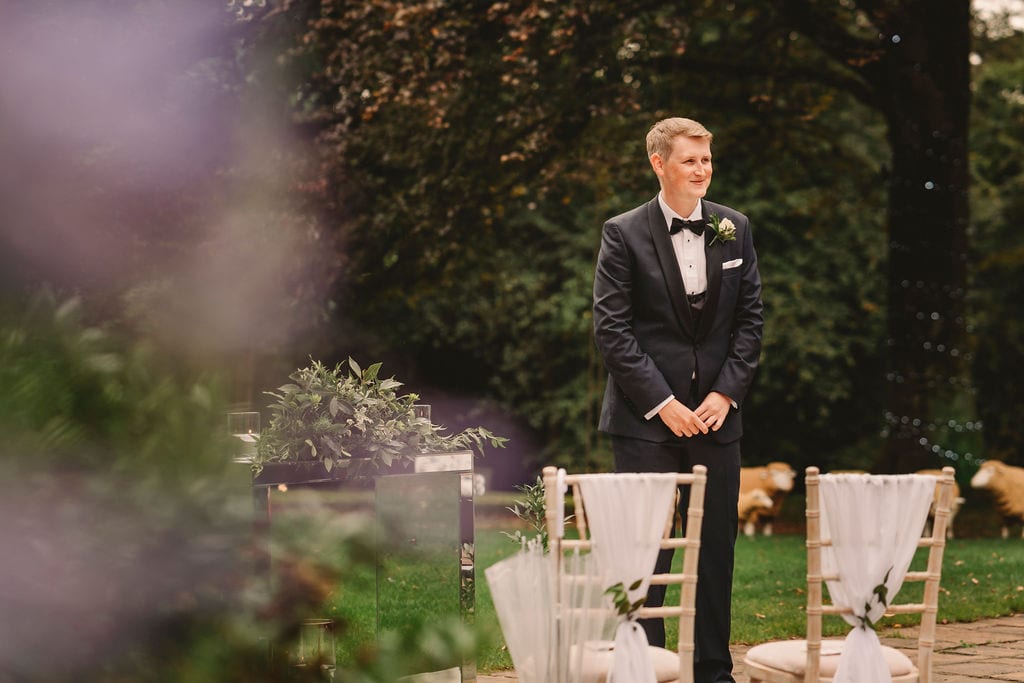 The Venue
It was perfect. We were originally sold by the K Room. We had a look online and it was the first venue we'd seen, we'd only been engaged for a week!
Every time we came down it felt like we were in safe hands. The team took away any stress and helped with the planning. We're both in professional jobs with not much spare time, so it was great that the team could help us. Plus everything we wanted was included in the package which was a big bonus.
The people that work there and how they adapted our wedding to suit the restrictions. They were so friendly and supportive. We never dreamed of actually having a 2020 wedding but during our final meeting with Greg the wedding team manager he said 'I'll make this happen'.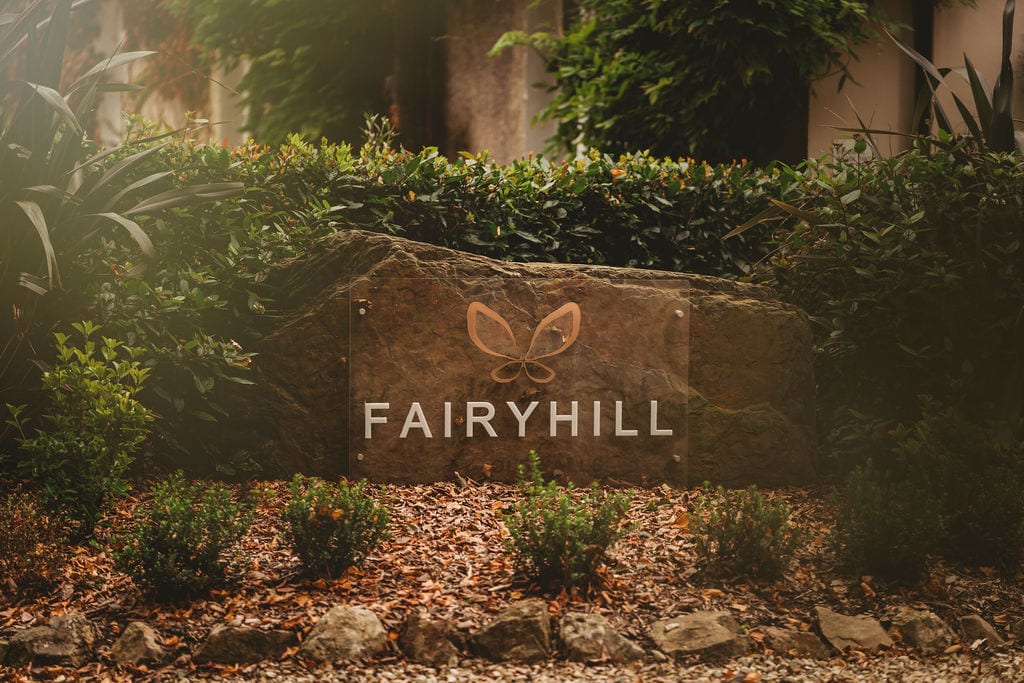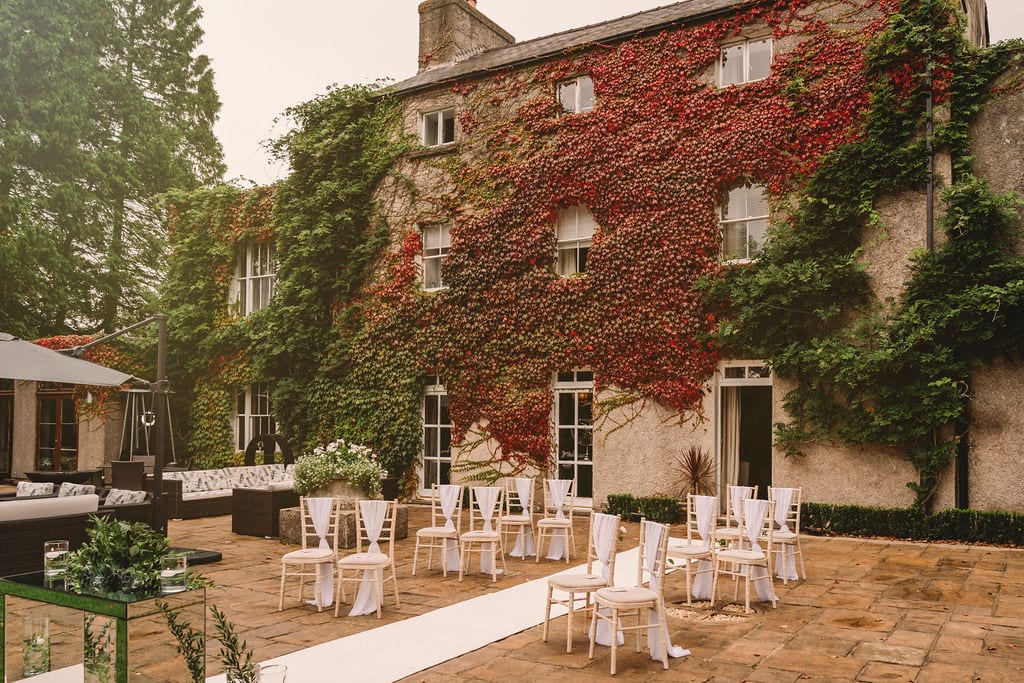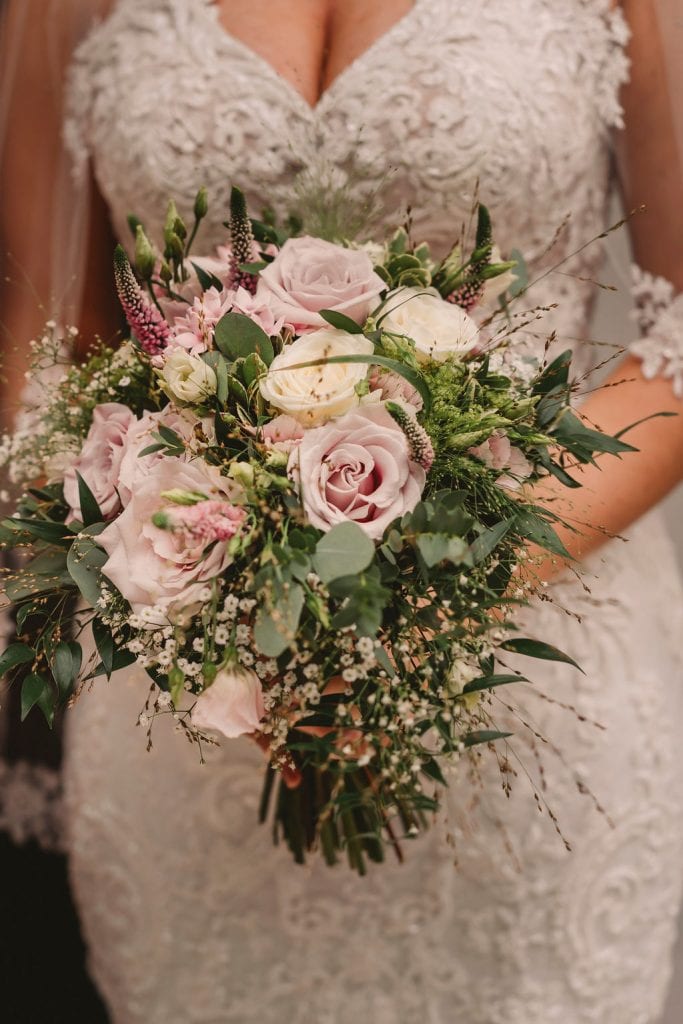 COVID Restrictions
Planning our wedding during COVID was really stressful, especially with the uncertainty with what Mark Drakeford was saying every week. Whether he'd mention weddings, and just waiting for it to be pulled from us again after July. The team at Fairyhill were amazing, they kept us at ease the whole time. We did have a last minute panic as the rules changed on the Friday and we got married on the Tuesday, so we had just 3 days to sort everything out.
3 or 4 weeks before we decided to go for it. We just thought we want to get married even if no-one is there but us, so it was a bonus we were able to share our moment with our closest family and friends.
We've planned a second celebration at Fairyhill for 1st September 2021. Everything is planned as it would have been, so we haven't got much else to do. Maybe we'll treat ourselves as we've had an extra year to save!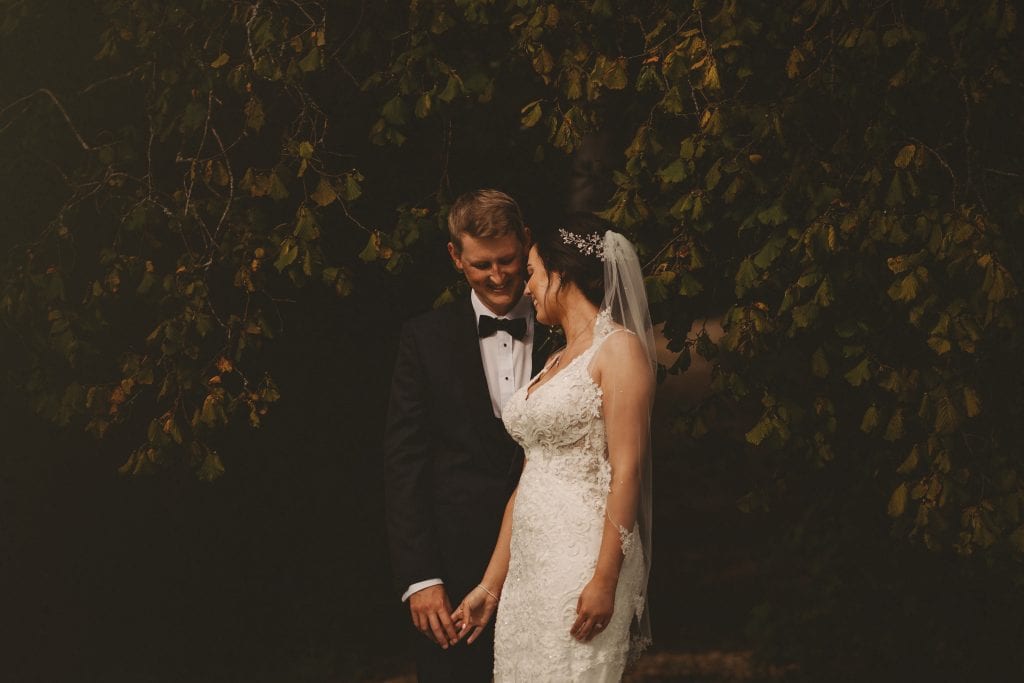 Your Favourite Moment
Both of our favourite moments was the actually ceremony and seeing each other down the aisle. We met on Tinder in 2016 and we got engaged in Rome, April 2018. We were on holiday with friends, and Adam asked me to take a photo of a building, I thought "this is weird", and when I looked, Adam was down on one knee, I was so surprised!
We didn't have our two bridesmaids and groomsmen on the day as we're saving them for our bigger celebration later. This was just an intimate ceremony. I was very tearful and my voice was breaking. I didn't realise how emotional I'd be after everything.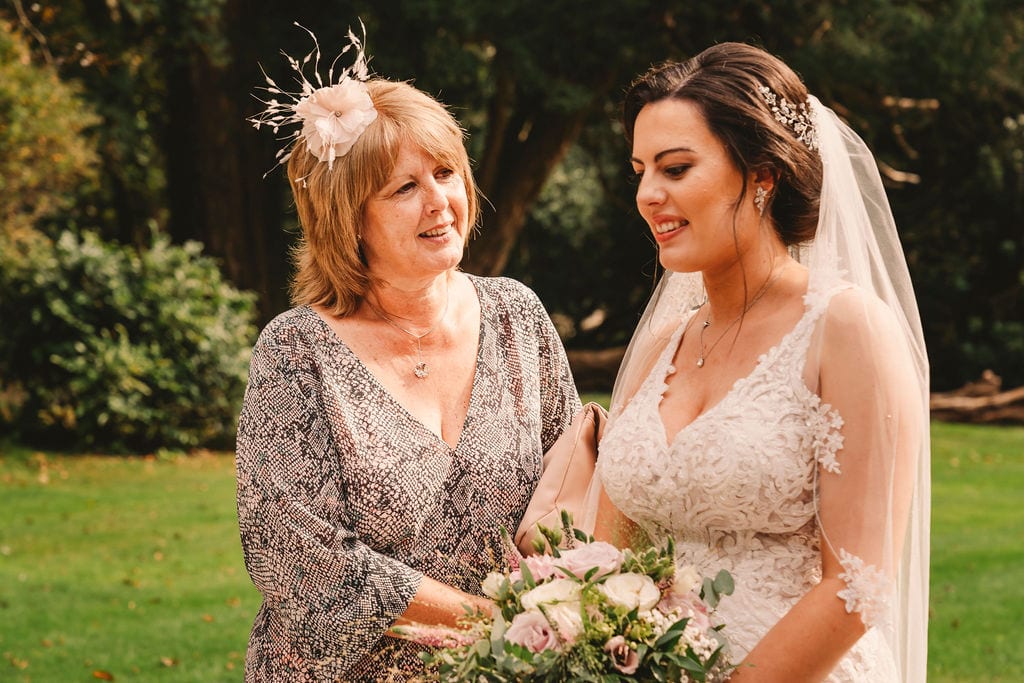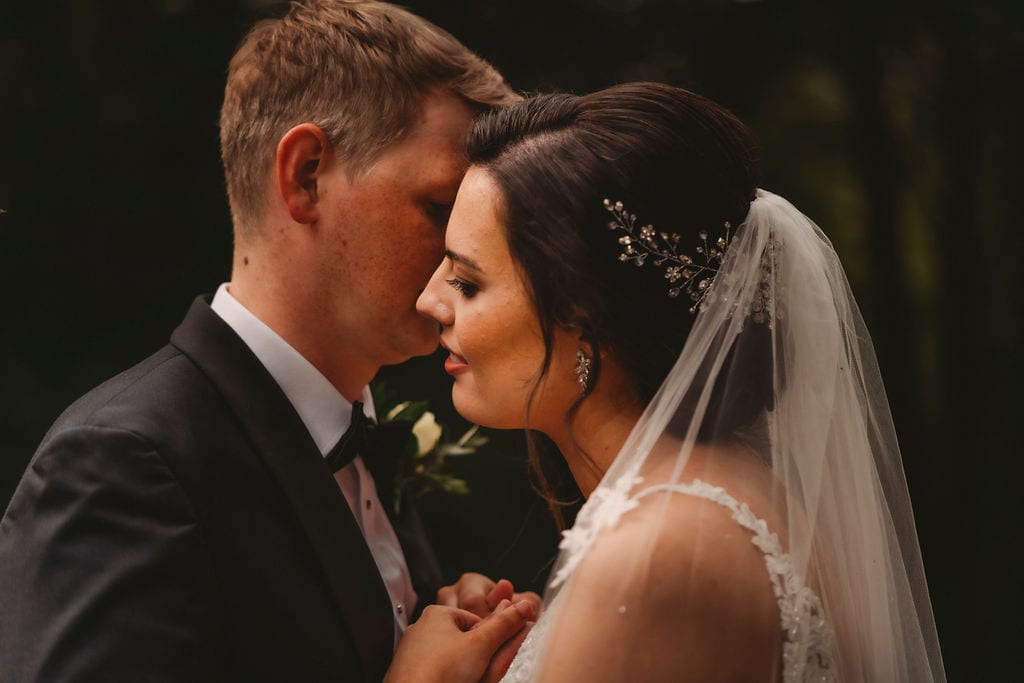 Advice For Planning During COVID?
Don't worry about what other people think, do what you want to do. Everyone has their own opinions. People would say what's the point in having a small wedding when you can have a big wedding this year… but honestly, just do it! Don't worry, it's your day.
When you're planning, you get caught up in things that don't matter like favours & seat covers, but the reality is no one remembers. It seems so big and important, but Covid really does put all that into perspective – we've realised for 2021 somethings really don't matter.
For us, the benefit of having a small wedding was that we got to speak to every single guest and spend time together, it was perfect. That's what made our day so special. Our closest family & friends were there by our side and we got to enjoy the time with them.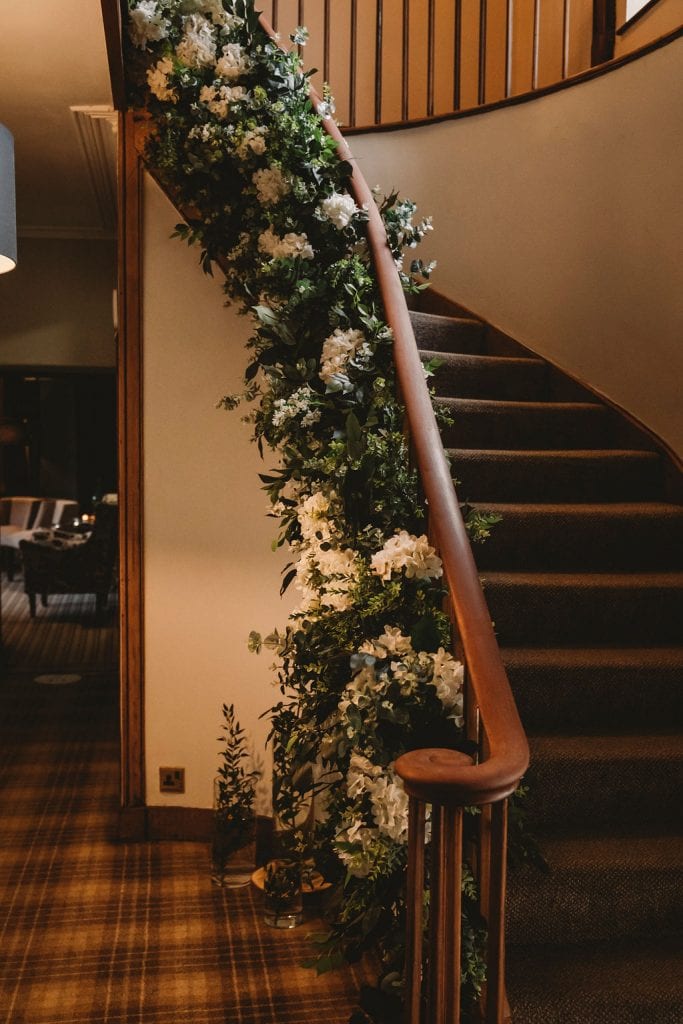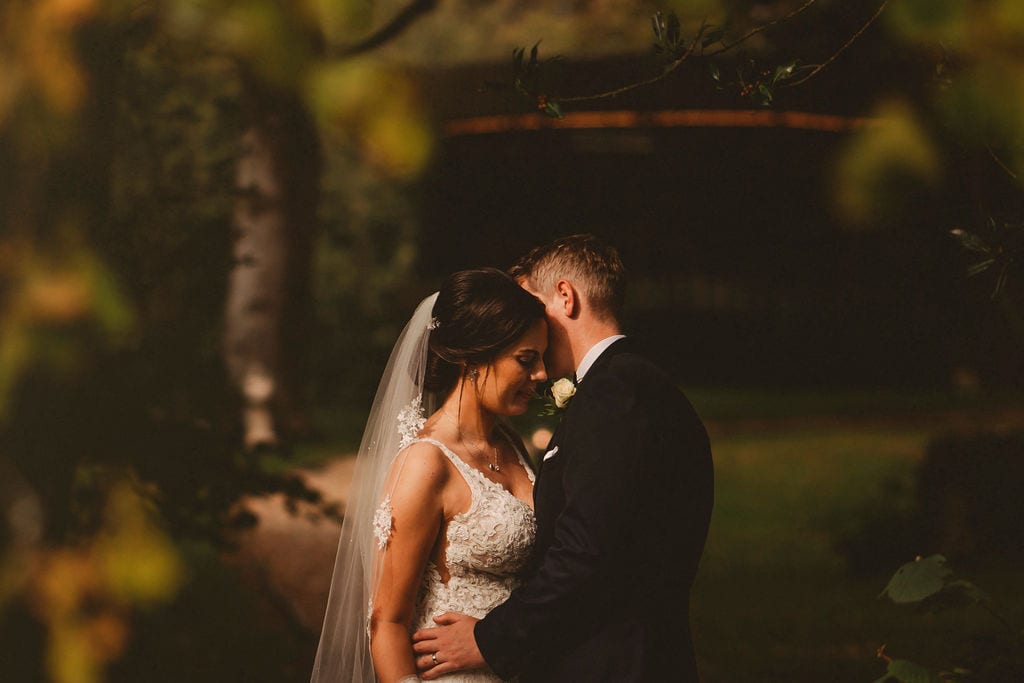 Suppliers
Venue: Fairyhill
Photographer: Marc Smith
Bride's Dress: Martina Liana, Laura May Cardiff 
Make up: Leah James, Hidden Beauty
Groom's Outfit:
Flowers: Dear Valentina (@dearvalentinaflorist)
Caterer: Cerrig Glan (saving our full catering until our celebration) 
Cake: Rowan Griffiths from Piece of Cake Wales