A Floral, Winter Wedding at Fairyhill
Photography by WeCreate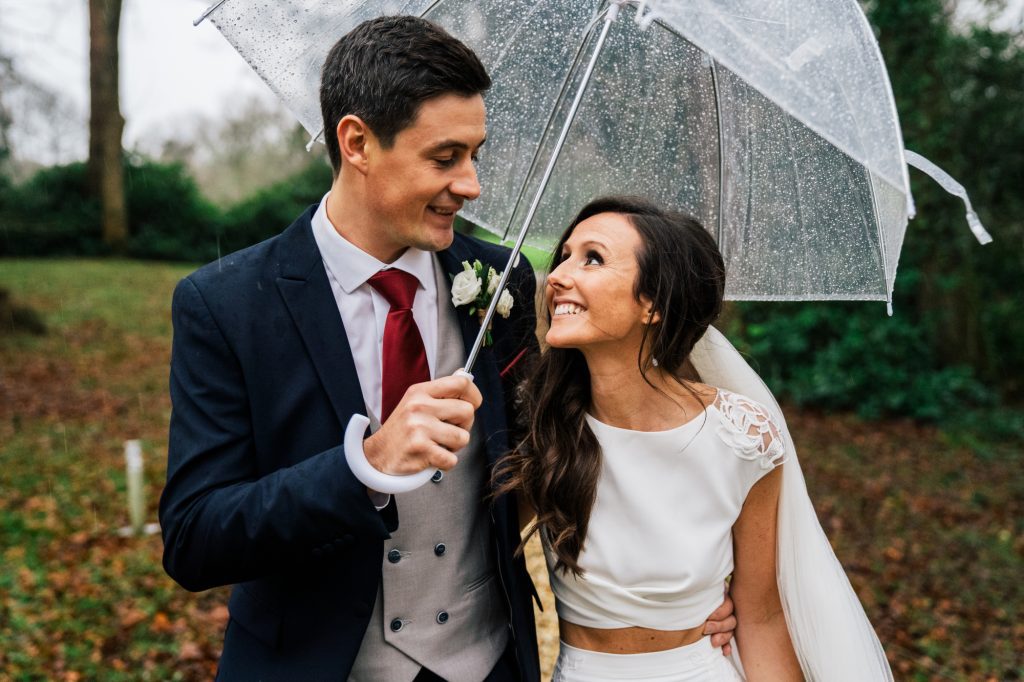 The Venue
Well Ben's dad is actually one of the owners of Fairyhill but I can truly say we chose the venue on merit. It really is one of the best in Swansea and it was an honour to have all our friends and family experience the venue as a wedding guest.
I knew I didn't want to have a long engagement so needed a venue I could trust to take care of everything. I also had a winter wedding in mind, and with its log fires, magical grounds and cosy interiors, Fairyhill just seemed the perfect venue for a Christmas wedding. What really swung it though was the new epic extension. The K room is truly breathtaking. It's like getting married in the trees! The grounds at Fairyhill are perfect for photographs too (even in the rain!)
The staff are all unbelievably friendly, hard-working, and accommodating.
The Decor
Eve did the most sensational job of decorating the venue with flowers. She is one of a kind!
I also roped my very clever Dad into covering the ceiling of the K Room with Fairylights. Spending hours suspending them from the ceiling wasn't exactly what he had planned for the day before the wedding, but it was totally worth it as they looked magical on the day – thanks, Dad!
Ben also built a bar for mulled wine and cider which was pretty cool.
Fairyhill is such a beautiful venue that it doesn't actually need that much decorating!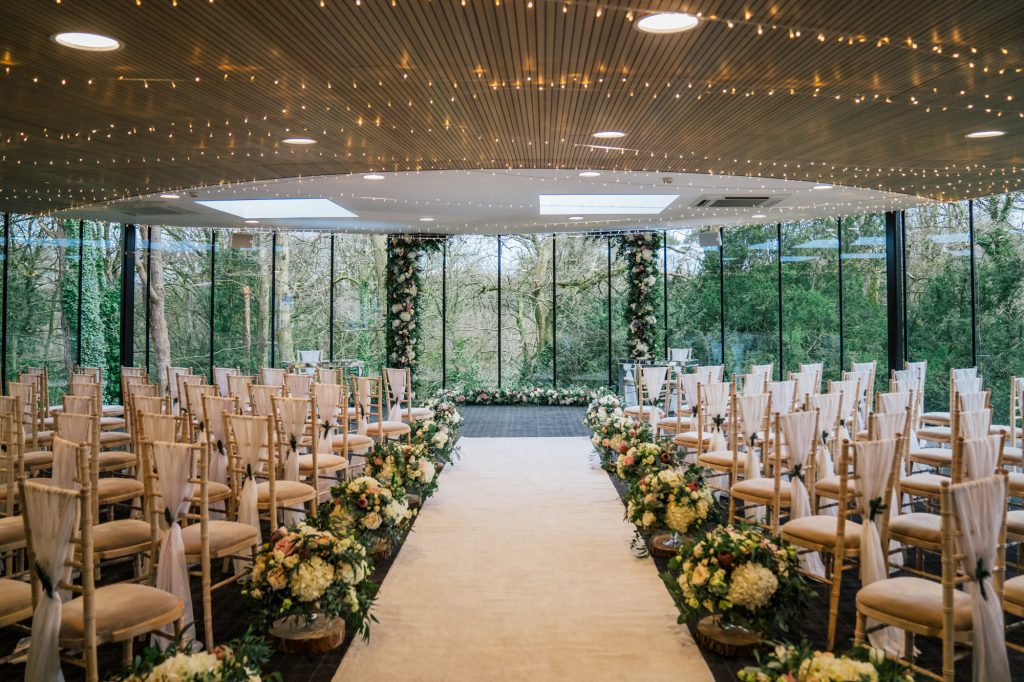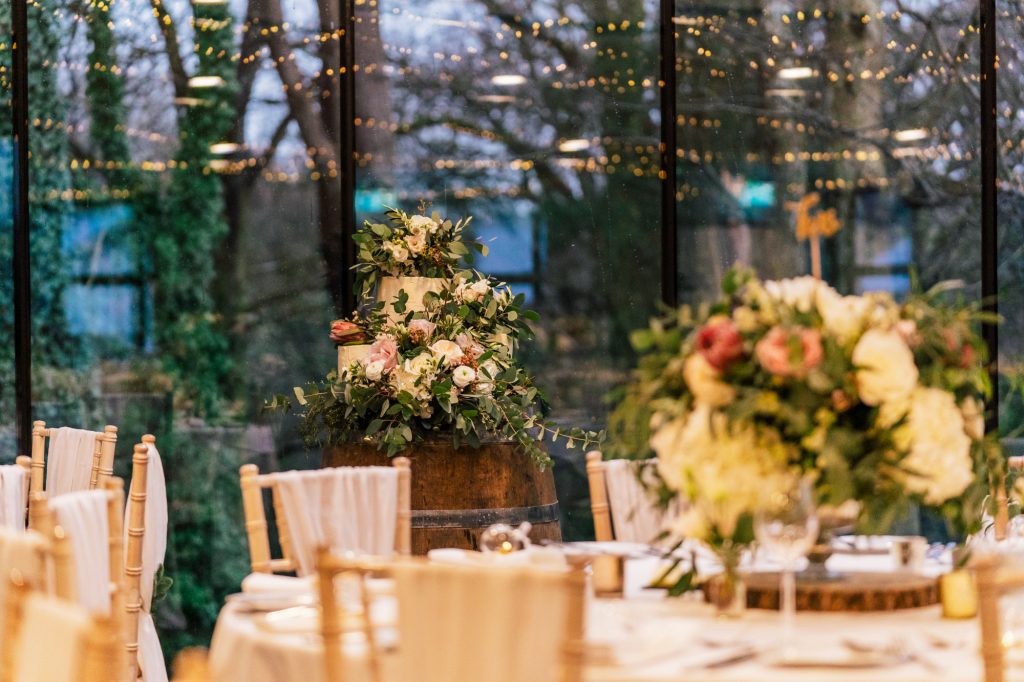 The Details
I have always enjoyed doodling and calligraphy, so shortly after we got engaged my Mum and I booked onto a course with London Calligraphy. I would highly recommend the trip to London to anyone who is interested in calligraphy or sign writing. It was amazing!
Thanks to my new 'talent' I decided I would do my own stationery. I personalised tree baubles for our guests' place names and favours, and (with a bit of inspiration from Pinterest) wrote blackboards for our table plan, welcome sign, etc.
The cake looked and tasted stunning. Alex baked three sponges: lemon, Victoria sponge, and chocolate and salted caramel. They were all delicious! I was a bit of a nightmare bride as I hadn't really thought about how to display them, but Alex was unbelievably helpful and she worked with the florist to set it up beautifully on the day.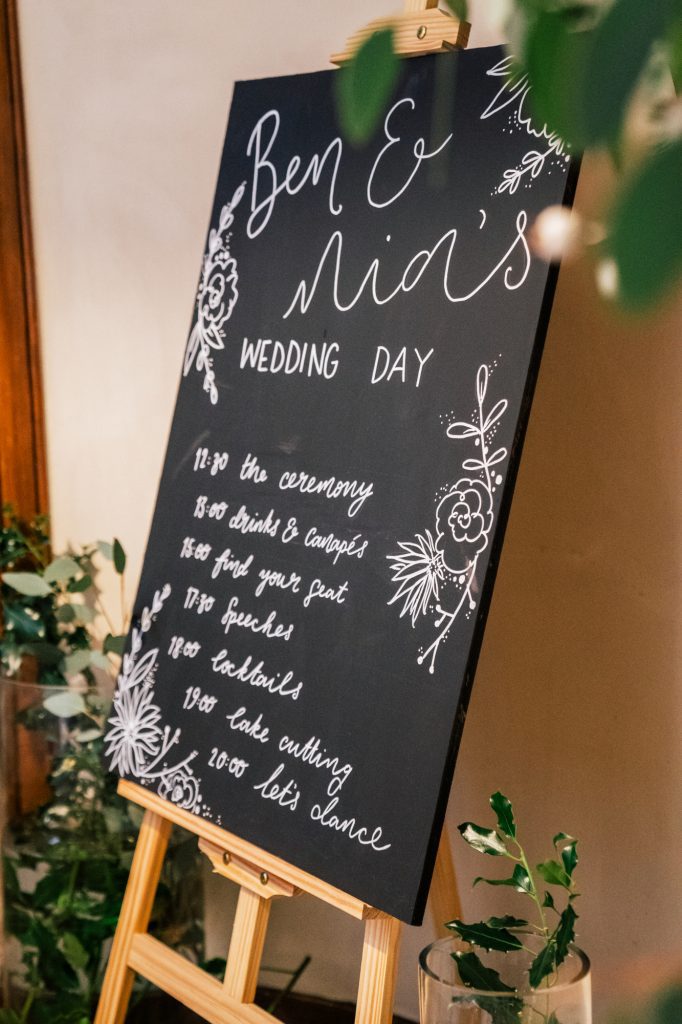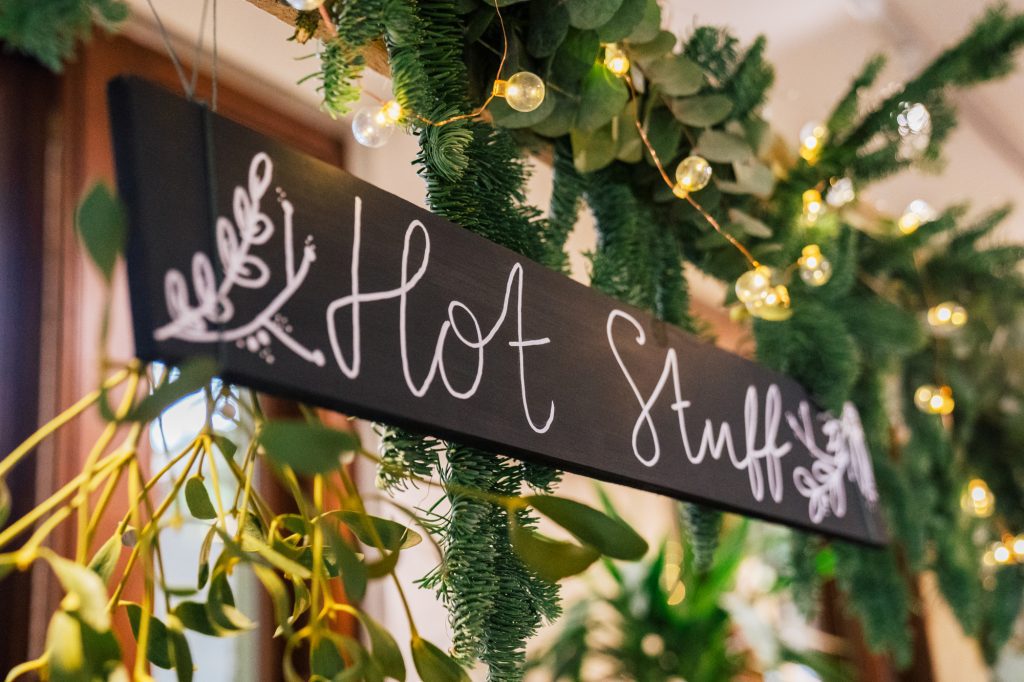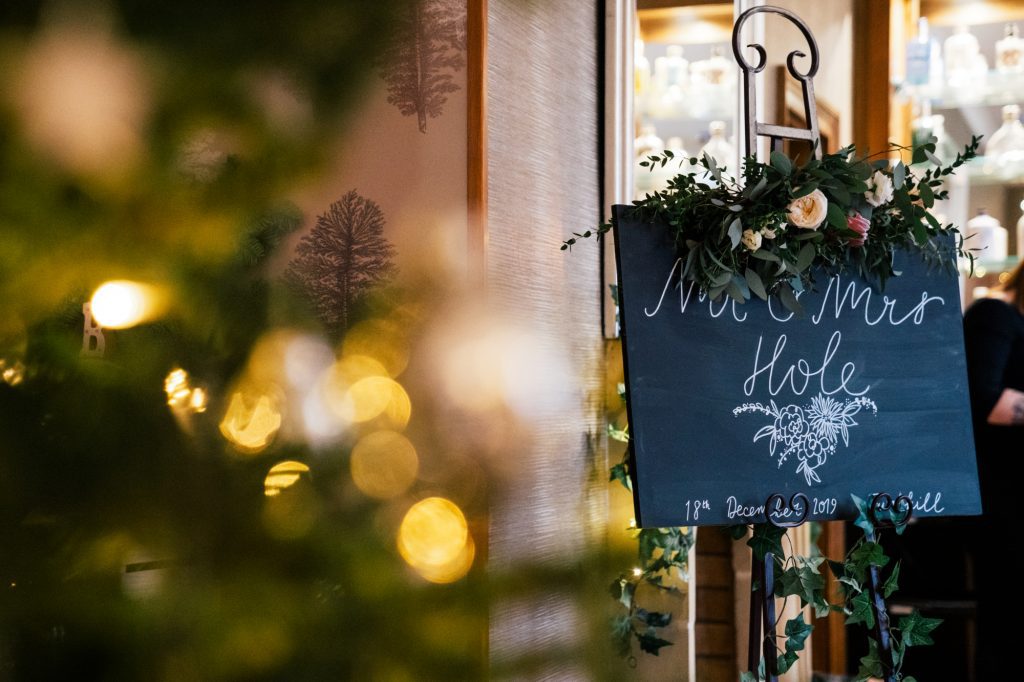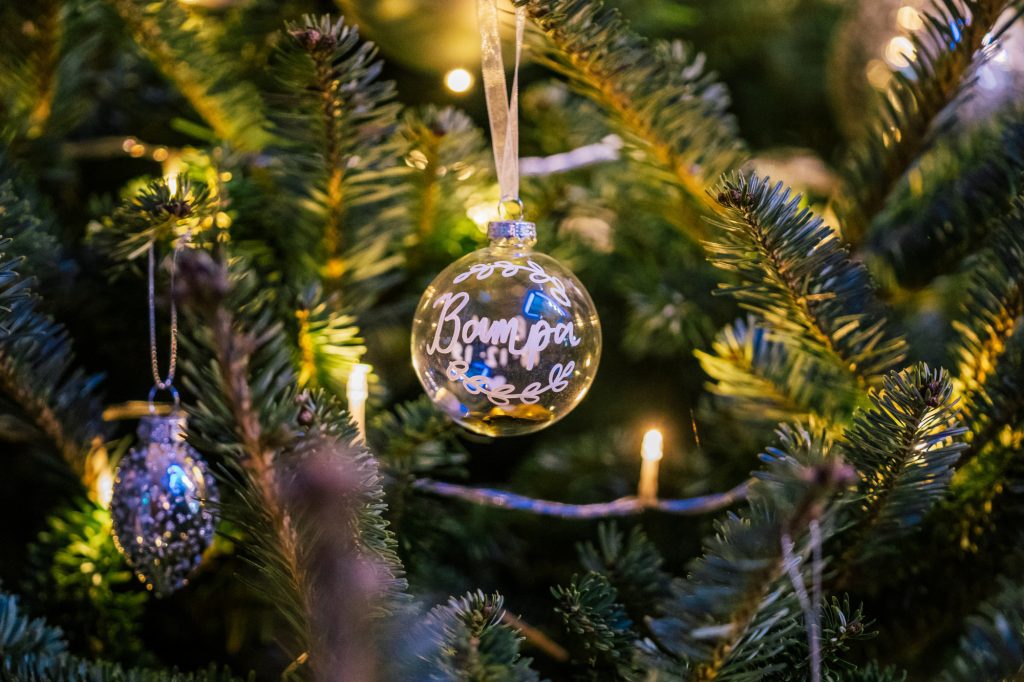 The Ceremony
When I walked into the ceremony room I was filled with an overwhelming sense of excitement! That feeling stayed with me all day. It sounds cliché, but it was the happiest day of my life.
I loved walking in to 'Over the Rainbow' by Israel Kamakawiwo'ole. It's the most beautiful song and it reminds me of my very dear Grandma. As well as that, my brother's wife read a wonderful piece called "He's not perfect", written by Bob Marley. And, I guess I should also say marrying the love of my life!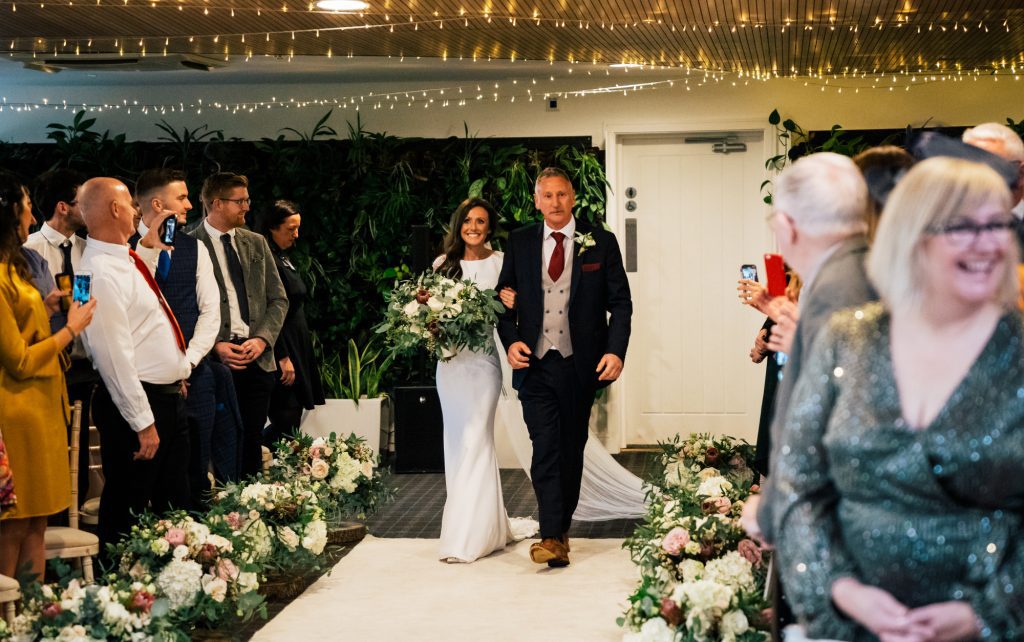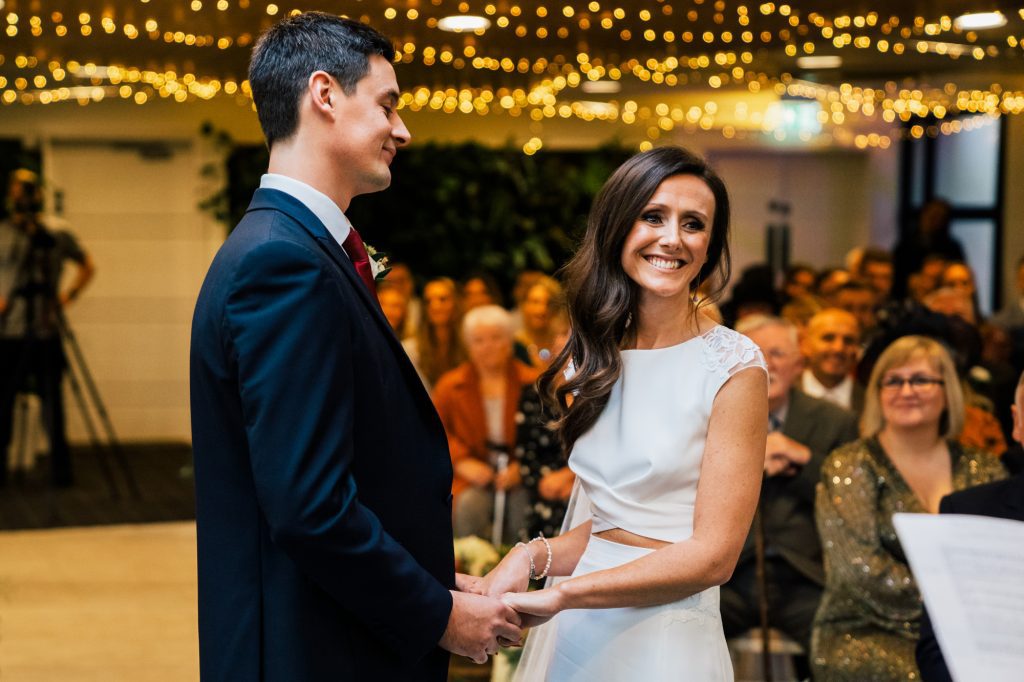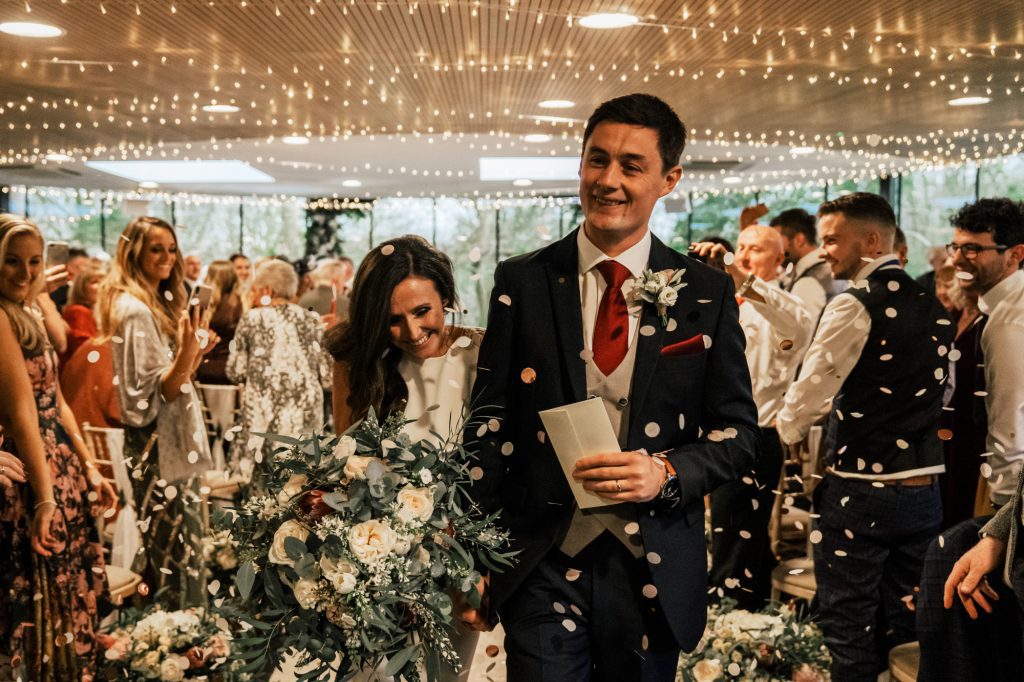 The Outfits
I wasn't sure whether a two-piece dress would be the best option for a wedding in December, but it was the first option I tried on and I fell in love with it. It made me feel like me!
I did have a slight panic the week before the wedding as the skirt didn't fit me properly!  I took it to the most wonderful lady in the 'Attic Wardrobe', on Plymouth street, Swansea. I can't recommend her enough! She altered the skirt in just three days and it fitted perfectly after she had worked her magic.
My earrings were from a company in Cornwall called Waunderlust life. I went for the 'calming' stone, and they certainly worked! I treated myself to a pair of Jimmy Choo shoes, which in hindsight wasn't the best idea as I'm not sure they were designed for a day of dancing and walking through mud for photographs…but they did look pretty on the day!
The boy's suits were from Dyfed Menswear. They all scrubbed up pretty well!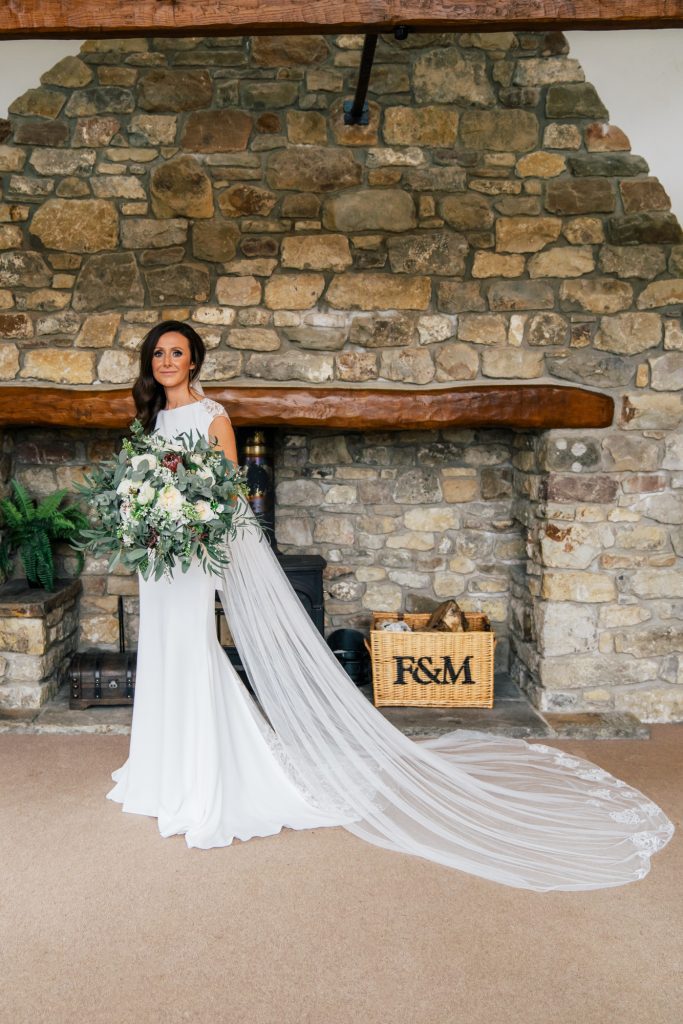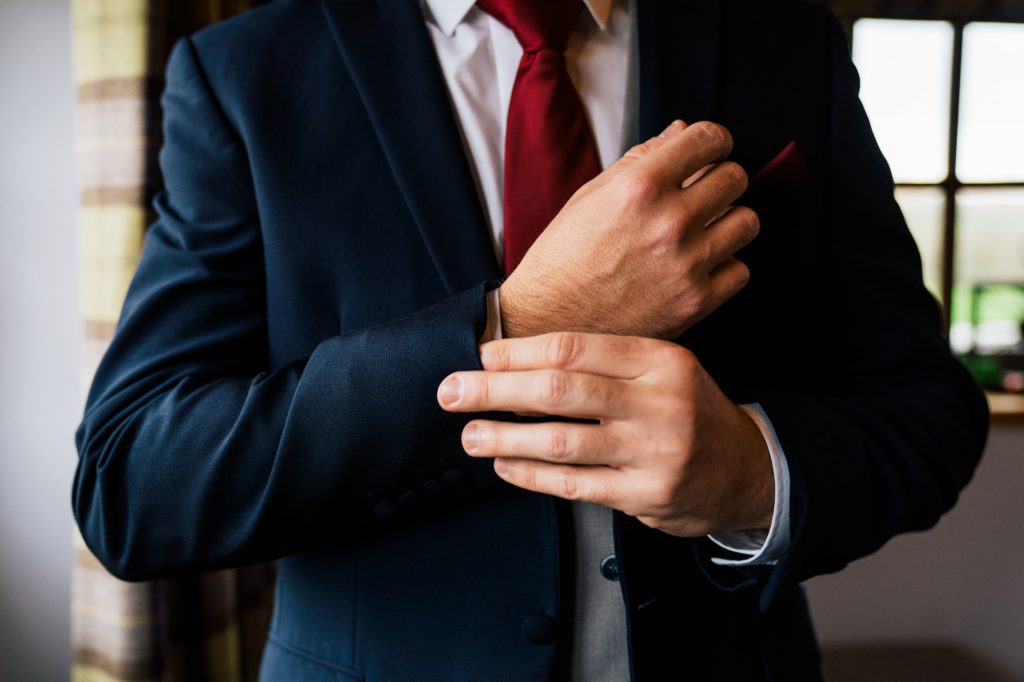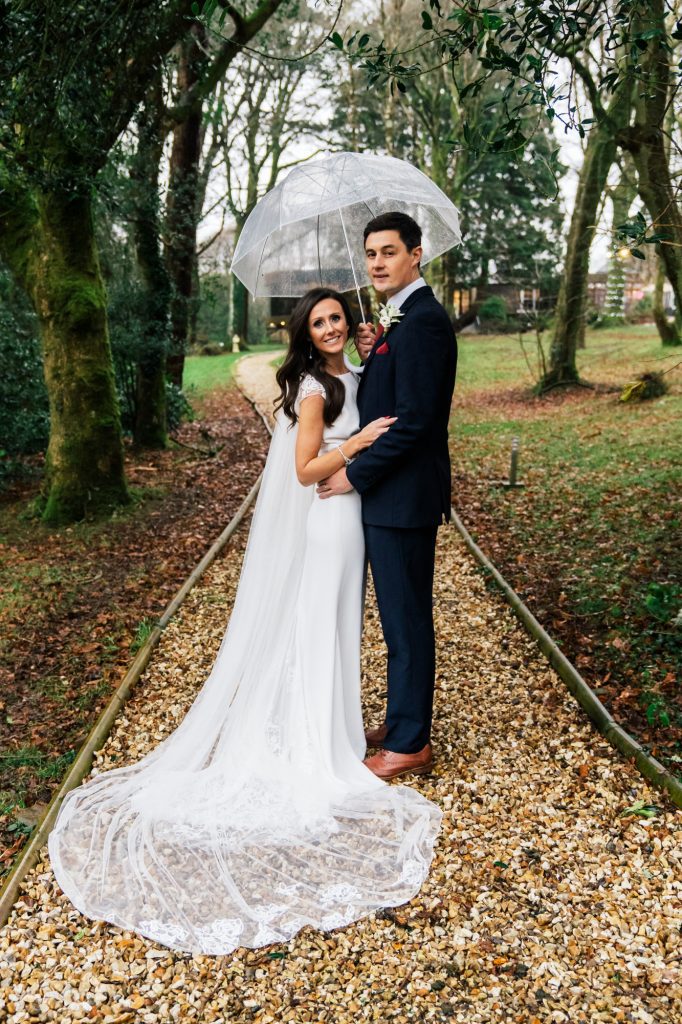 The Bridesmaids
My bridesmaids were my closest girls, who I'm lucky enough to have been friends with for years. I also had Ben's sister, Vicky, as a bridesmaid, and my brother's wife, Bec, who are also extremely good friends. I had the very best girl gang!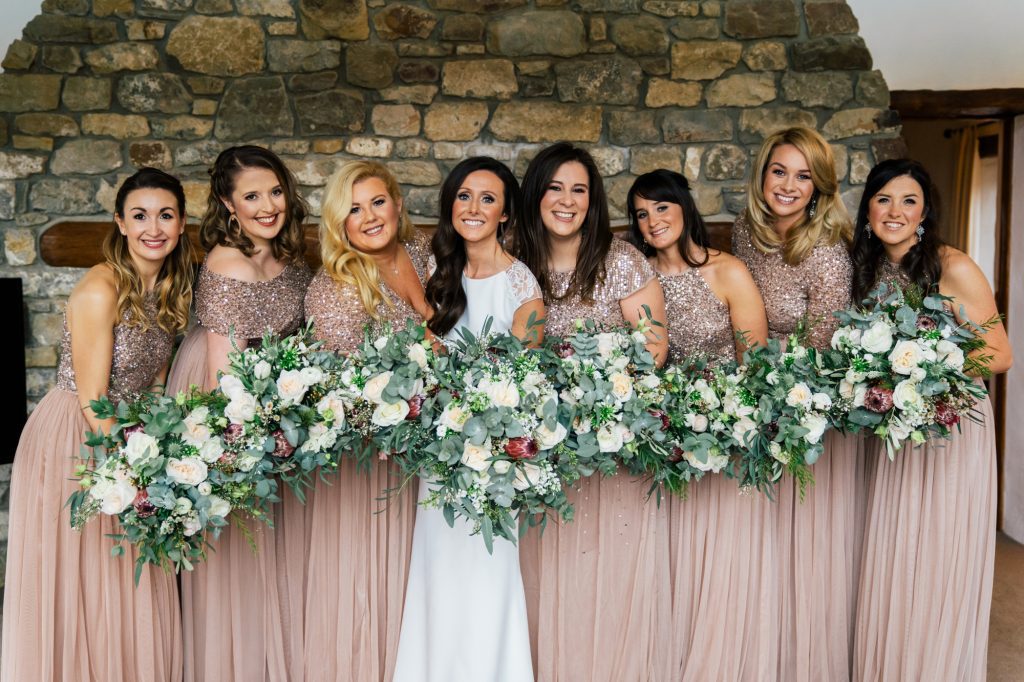 The Music
Our first dance was Top Loader- Dancing in the Moonlight, followed by some of our friends' and families' first dance songs, which they loved.
The incredible talented local singer, Jeris and her right hand man,  Steve Sax, played during our ceremony and drinks reception. They were amazing and had people up dancing before we had sat down for food. I would highly recommend them both, as well as 'The Appletree Theory' who played in the evening and filled the dancefloor.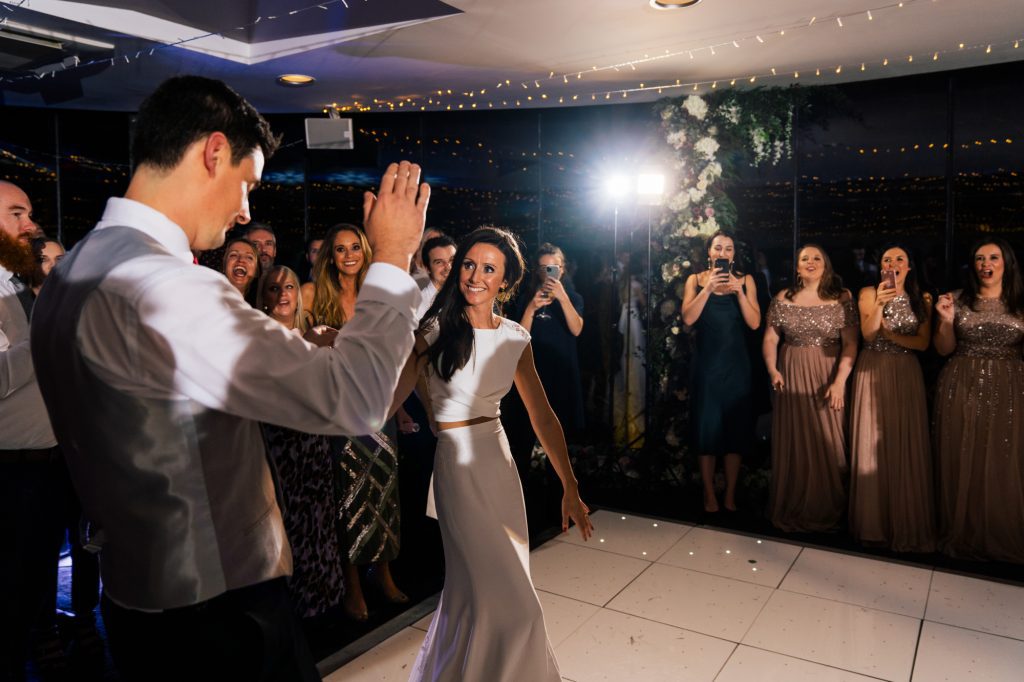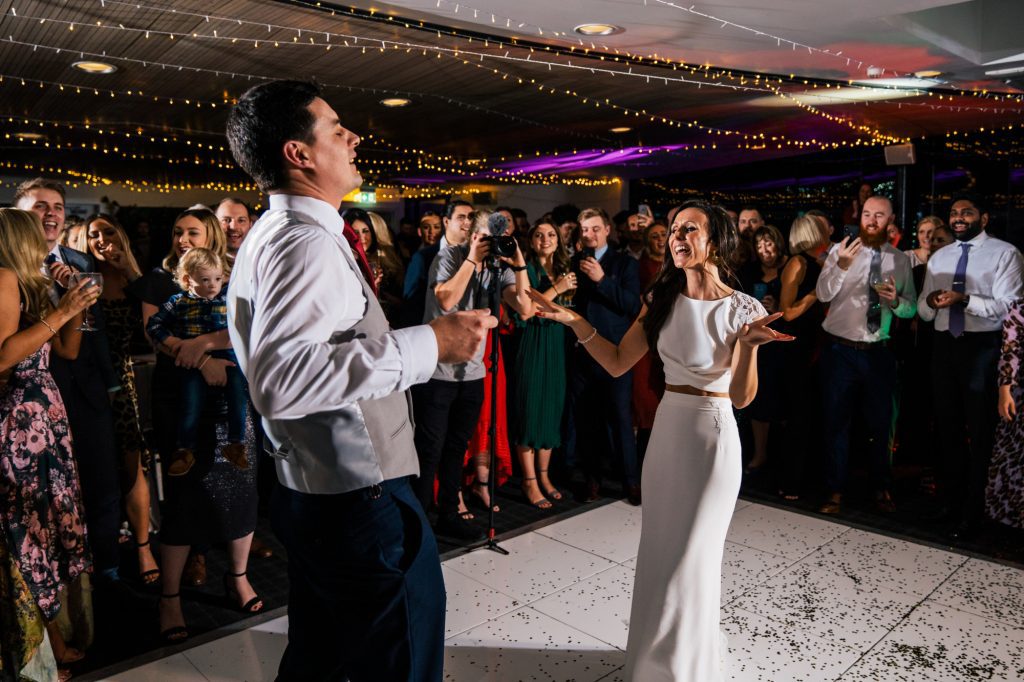 Your Advice For Other Couples
Definitely have a video.
Don't worry about the weather as it honestly does not make the slightest bit of difference on the day. I actually love our photos under the umbrella!
Make the most of the planning, as a wedding is SO much more than just one day. From the moment we got engaged, Ben and I have made memories with our friends and families which we will treasure forever.
And, try not to worry about the 'little touches', as on the day when your venue is filled with everyone you love you really will not notice them.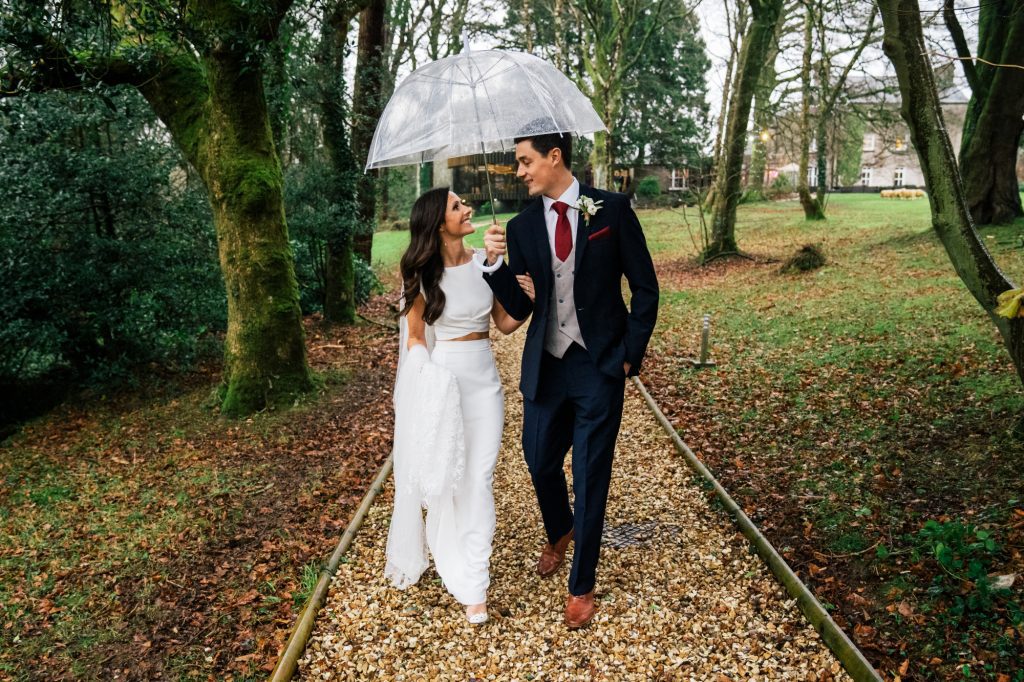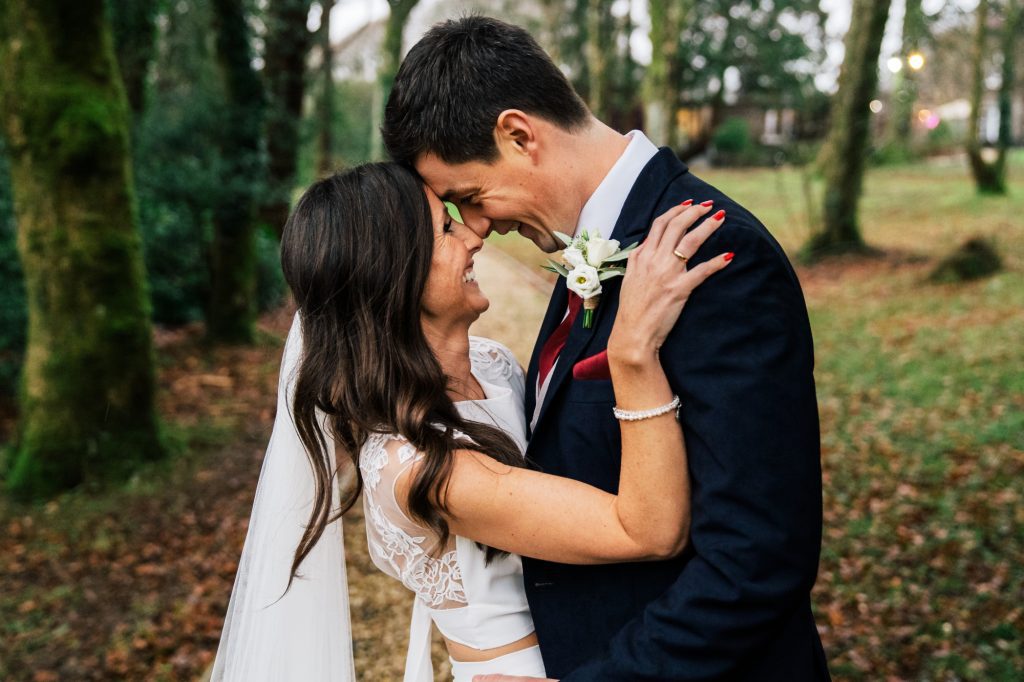 Suppliers
Venue: Fairyhill by Oldwalls
Photographer: WeCreate
Florist: Eve Francesca Designs
Dress designer: Rime Arodaky
Dress shop: The Mews, Clifton
Groom wear: Dyfed Menswear
Videographer: WeCreate
Hair: Natalie Barnett Hair
Make Up: Jessie Dallimore
Entertainment: Jeris Music, Steve Sax, The Appletree Theory.
Cake: Biggar Bakes
Stationery: Bride did her own stationery