An autumnal, organic wedding at Manor By The Lake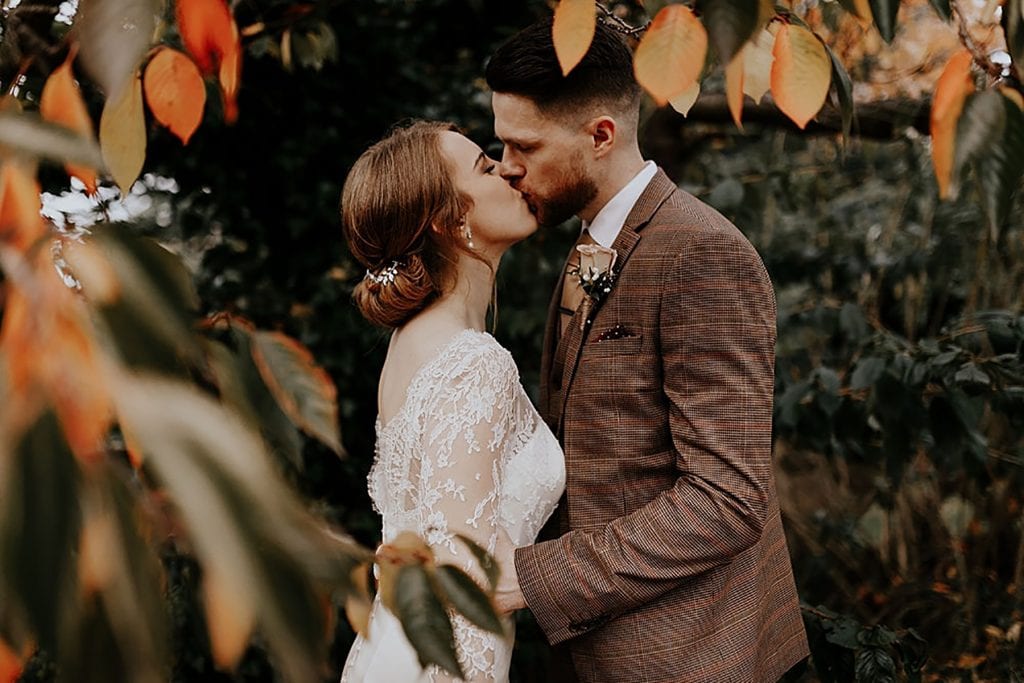 Roberta & Kirk
Photography by
"Our colour scheme was very Autumnal and the whole style of our wedding was just a classic/timeless feel. We stuck with a lot of white but included the autumnal colours of browns and nudes. We used a lot of wood, twine, hessian and brass".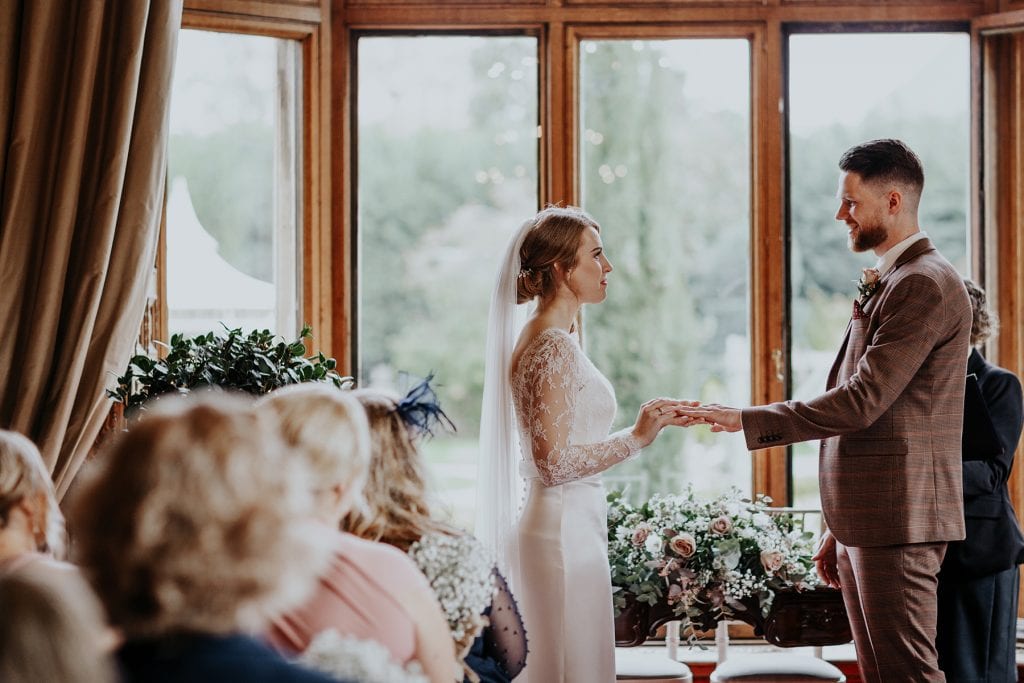 How did you meet?
We were both wing woman and wing man for our friends on a date. We had heard of each other before, but we hadn't met and we clicked but the friends didn't!
Tell us about the proposal?
Kirk organised a party for my 21st Birthday. I had no idea he was going to propose, he got down on one knee in front of all of our family and friends. The best part about it, it was a fancy dress party and we were dressed as Peter Pan and Tinker bell.
What made you choose Manor By The Lake?
We fell in love with Manor by the Lake within minutes of being there. Cheltenham was close enough from Witney that our older family members were willing to travel there but far enough that the venue was unknown to many of the guests before the big day.
Who did each of you wear?
I wore a Lyn Ashworth dress called 'Lovers kiss' from a small boutique in my hometown of Witney – Georgina Pimm. It was tight fitted with lace sleeves. Kirk wore a brown checked slim fit suit from Next.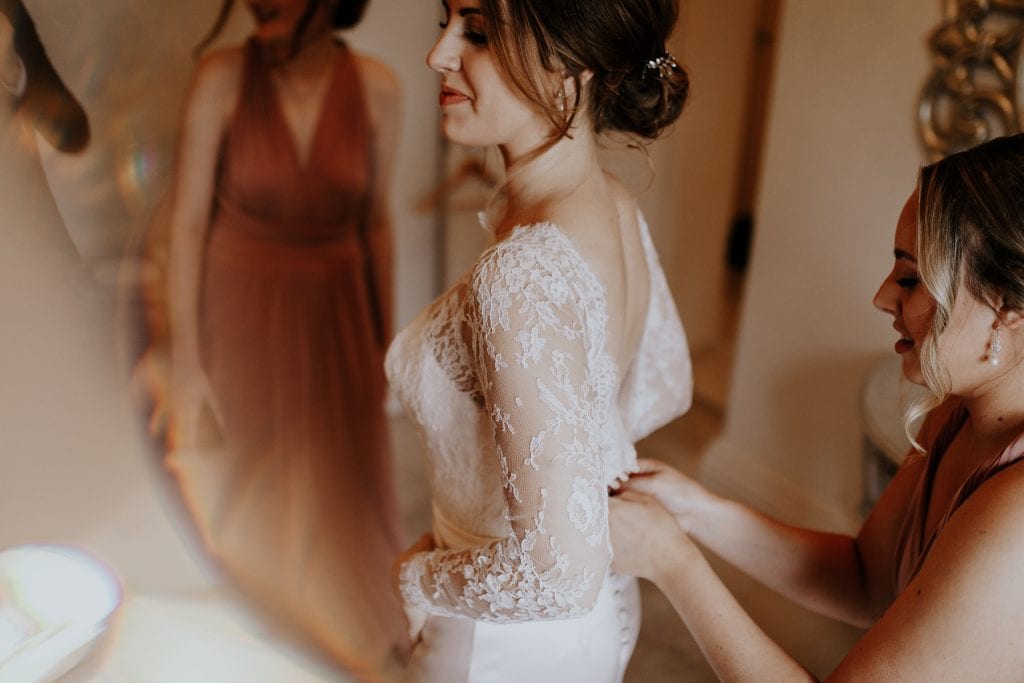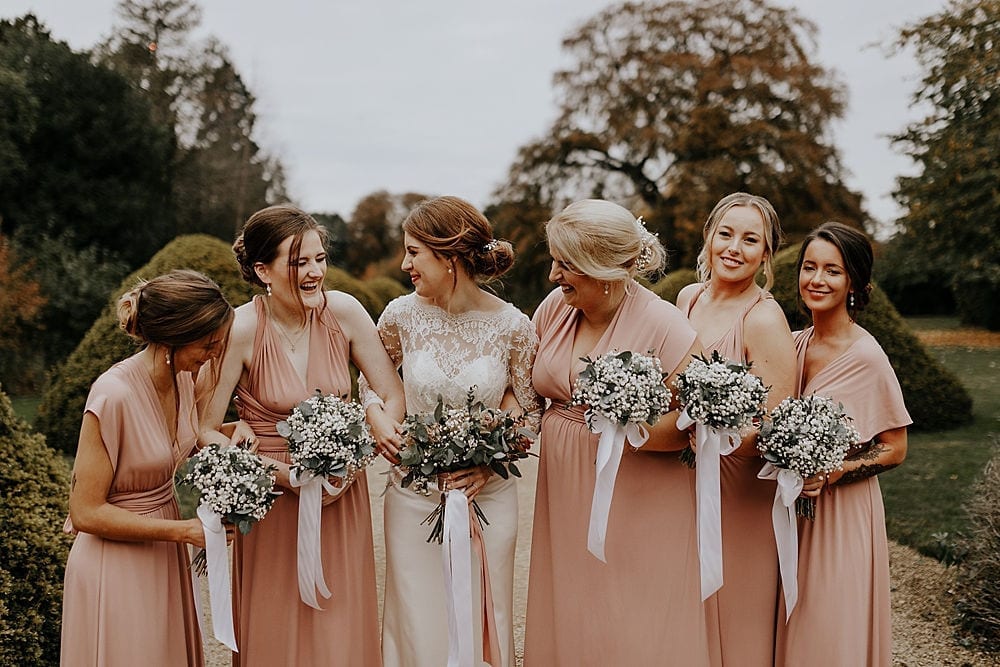 Who food did you choose and why?
Sausage and mash! We love good old English food, this went down a treat with all of our family and friends. It wasn't on the original options, but the chef was very accommodating to let us have this dish.
What was your standout moment from your wedding party?
I think it must be when my Chief Bridesmaid Naomi decided to have a worm competition against my 9 year old nephew on the dance floor. In fact, she continued to do the move numerous times to the horror of the older guests.
What made your day extra special?
Family, the venue, the weather, all our guests, our suppliers and all the staff at Manor by the Lake, all that combined just created the perfect day for us!
What moments stood out for you the most?
Definitely walking down the aisle and being stood there with Kirk, and just the realisation this is happening. Our first dance was also a great moment because it went so well and after that we knew all the bits we had planned to do like our vows, speeches, cutting the cake and dance was done and they had all been perfect!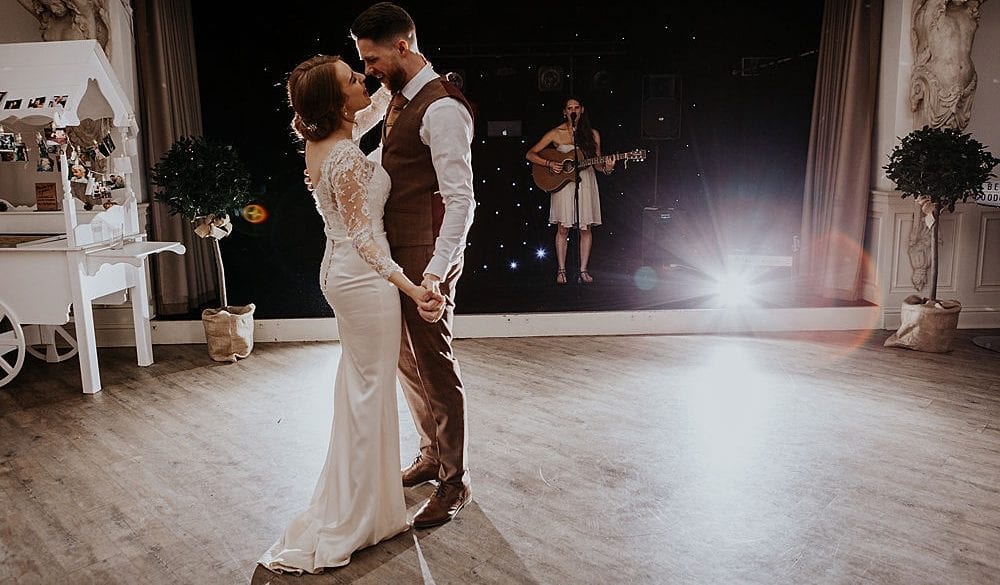 The suppliers
Wedding venue: Manor By The Lake
Photographer: Jen Marino Photography