The 10 Best 2020 Wedding Trends
Published date: 10th February 2020 | Author: Hollie Bond
NB: To help you browse our best suggestions we have included some third party links. Some purchases made through these links may earn us a commission to help keep our blogs and offers current and up to date. Thanks for your support!
---
From coloured smoke bomb photos and Victoriana-style dresses to vegan wedding menus and balloon walls, there are some exciting wedding ideas and trends emerging for 2020. We've rounded up the very best of the trends, that any couple planning a 2020 wedding will want to know about and start including in their own big day.
1. Eco-conscious weddings
Being eco-conscious is dominating all aspects of life and it has filtered down into the world of weddings, and we wholeheartedly approve. There are many different ways you can make sure your wedding is eco-conscious, from choosing an eco-friendly venue that has strong eco credentials, like having reusable energy. Other ways include buying ethical wedding rings, donating your flowers and food waste for compost after the event, choosing caterers that use locally-sourced ingredients, buying eco-conscious stationery, choosing a venue near to you to reduce your guests' carbon footprint and giving favours like succulents or wildflower seeds to your guests.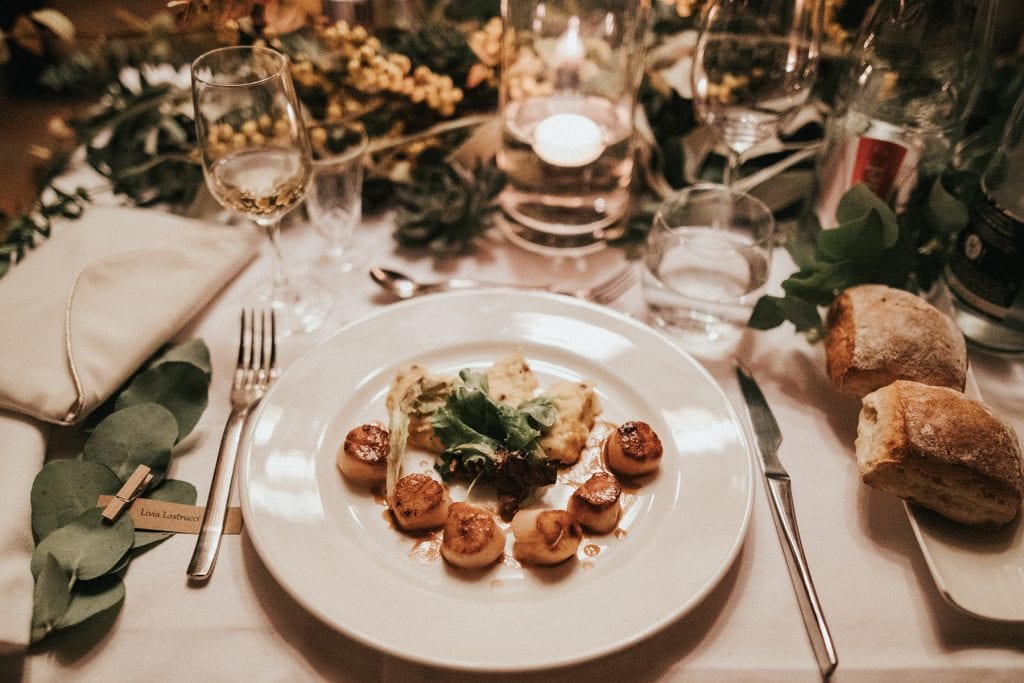 2. Victoriana style wedding dresses and cathedral-length veils
Modest Victorian style wedding dresses are having a moment thanks to Ellie Goulding, who walked down the aisle in a gorgeous high-neck gown. We're not suggesting you wear an actual dress from the period, though! It's about taking elements of the fashion and giving it a modern twist. Think ruffled necklines, sheet lace sleeves and gorgeous flowing skirts. Cathedral-length veils are back in the spotlight too – the perfect pairing with this elegant dress style.
Take a look at our fantastic wedding dress suppliers.
3. Dried flowers and pampas grass
Pampas grass starting creeping into wedding décor in 2019 and it's set to get even more prominent in 2020 thanks to its ability to make an arrangement into a showstopper without costing the earth. Following on from this trend is the arrival of dried flowers too. These can be mixed in with fresh, seasonal flowers or you can even go for a full dried flower look for the day with everything from your wedding bouquets to the table centres being made using flowers that have been professionally dried.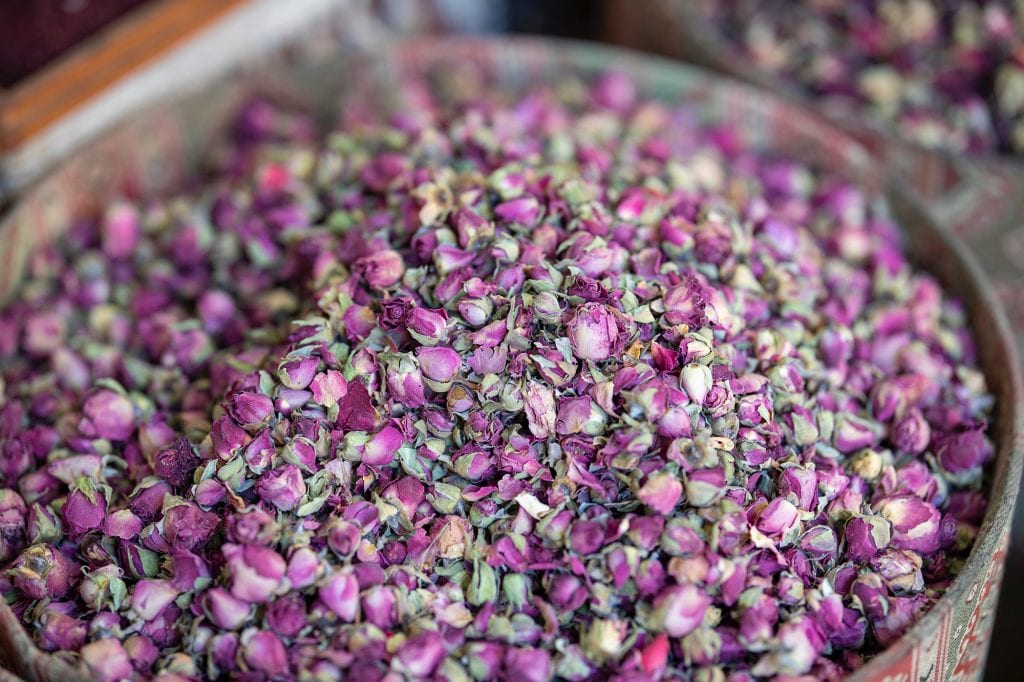 4. Coloured smoke bombs
Why just have classic couple shots when you can set off a smoke bomb to make your photos look magical? Couples will embrace the trend for these clever photo effects in 2020 – choose a smoke bomb that matches your wedding colour palette for extra style points.
5. Sustainable honeymoons
Like weddings, if you're being eco-conscious then you'll want to make sure your honeymoon is sustainable. This means less long-haul flights or travelling to a carbon-neutral hotel or somewhere where you can contribute to the local area or to a wildlife project. If you want to offset your carbon footprint from flying to your destination, consider having your gift list with a tree-planting charity.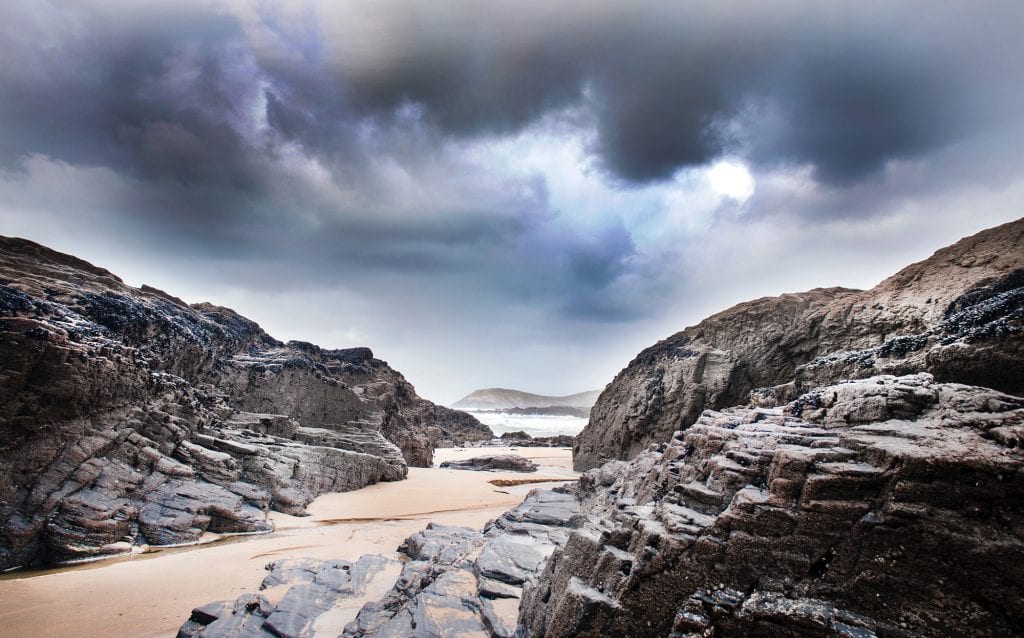 6. Decadent décor
After a few years of pared back styling, 2020 is all about making a statement with your décor. This means huge tablescapes, large floral displays and bold colour palettes. This trend is all about creating the wow-factor for your guests. Not creative? Consider hiring a big day stylist or wedding planner to help you create your vision.
Take a look at our design & decoration wedding suppliers.
7. Long celebrations
Why spend so long planning a wedding for it only to last one day? Well that's what lots of couples seem to be thinking these days as the trend for two, three and even week-long weddings is on the rise. If budget allows, think about hosting a 'rehearsal' dinner the night before the big day, and a post-wedding lunch on the day after. If you're getting married abroad you can even think about extending the events to include other activities like pool parties and BBQs and make a week of it!
8. Balloon walls
Goodbye flower walls and hello to balloon walls for 2020. These are easier than flower walls to DIY – just buy lots of coloured balloons and attach them to a large piece of wood and voilà – a statement ceremony backdrop or the perfect addition to your photo booth.
9. Vegan/ free-from food stations and sharing platters
Vegetarianism and veganism is on the up, so chances are that more than just one or two of your guests will want a meat-free meal. Many couples are pre-empting this and, instead of ordering specific meals for different diets and allergies, are choosing to have a completely vegetarian wedding or have food stations and sharing platters instead of the traditional three-course sit down meal. You could even go festival-style and have lots of different food trucks to cater for all tastes.
10. Outdoor ceremonies
We're throwing caution to the wind these days and keeping our fingers crossed when it comes to the British weather, with the trend for outdoor ceremonies becoming big for 2020. It's not just standing al fresco to say your vows. 2020 will see couples bringing furniture outside and creating entire rooms in the great outdoors for their ceremonies. Just make sure you have a wet weather Plan B. Image below Manor By The Lake, Gloucestershire