9 Stunning Castle Wedding Venue Locations
Published date: 29th May 2020 | Author: Molly Malsom
---
Your wedding day is all about you, and it will probably be the most special day of your life. Which is why there is no better time than your wedding to go all out and spend your day treated like royalty at a castle wedding venue. There are many stunning castles in the UK's countryside, so to give you a helping hand, we have selected 10 of our favourite castle wedding venues.
Steeped in centuries of history, Hensol castle is a stunning 17th century stately home dating back as far as 1419. A wedding venue in South Wales, the castle and grounds are completely yours for the day, including the 15-acre lake and serpentine pond. A venue this grand with stunning surroundings, your wedding photos have the perfect backdrop.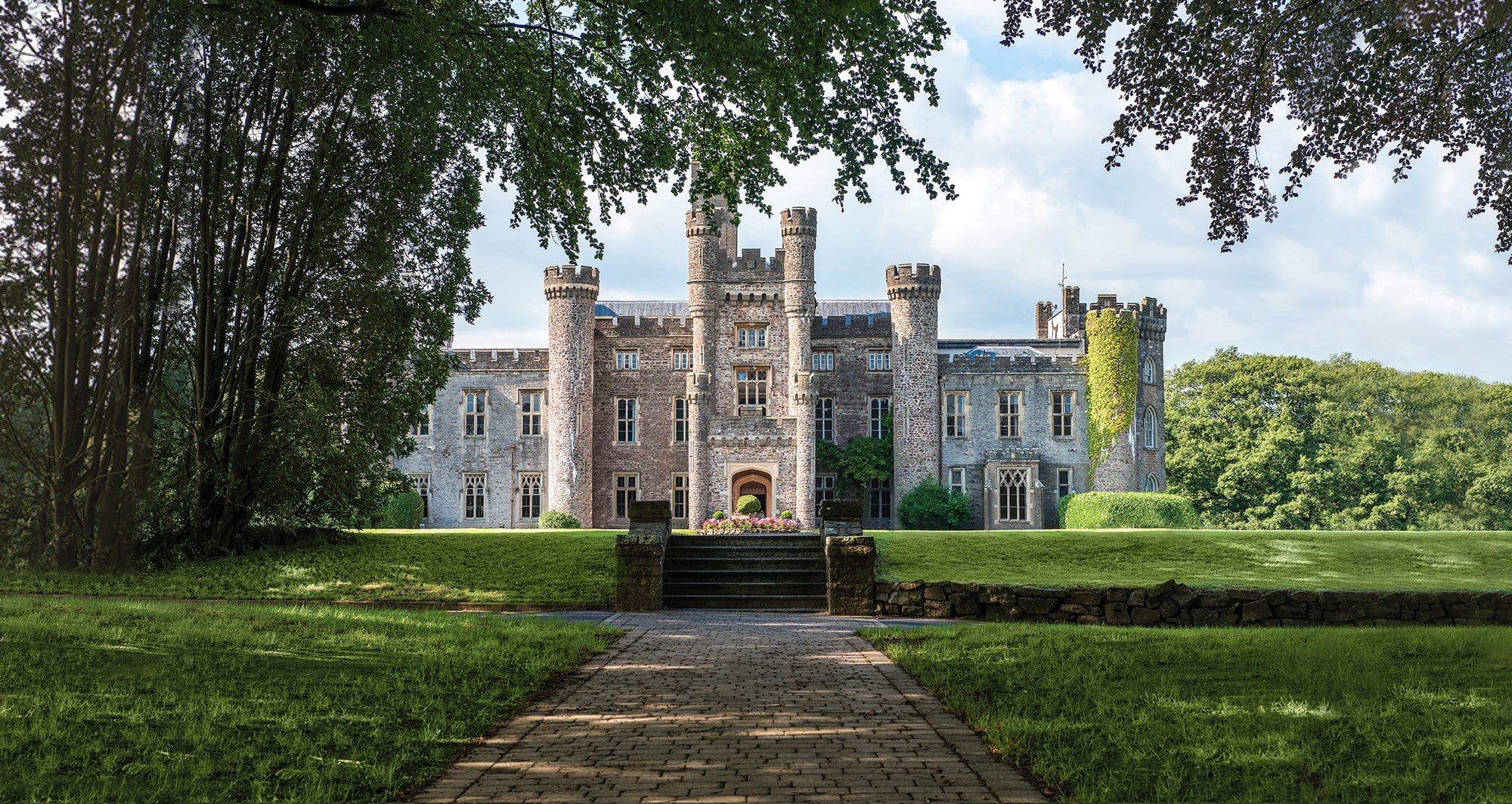 Nestled in West Yorkshire, Hazlewood Castle is just a short distance from York and Leeds, making it the perfect escape from the hustle and bustle of day-to-day life, without travelling far. Self-described as Yorkshire's best-kept secret, the castle is home to 77 acres of landscaped gardens and woodlands and has a great selection of function rooms to host your celebrations. Licenced for civil ceremonies, The Victoria Room is full of character and period features to share vows, or perhaps you'd prefer to take advantage of the grounds and marry in their Garden Pagoda surrounded by cherry blossom?
View all Wedding Venues in West Yorkshire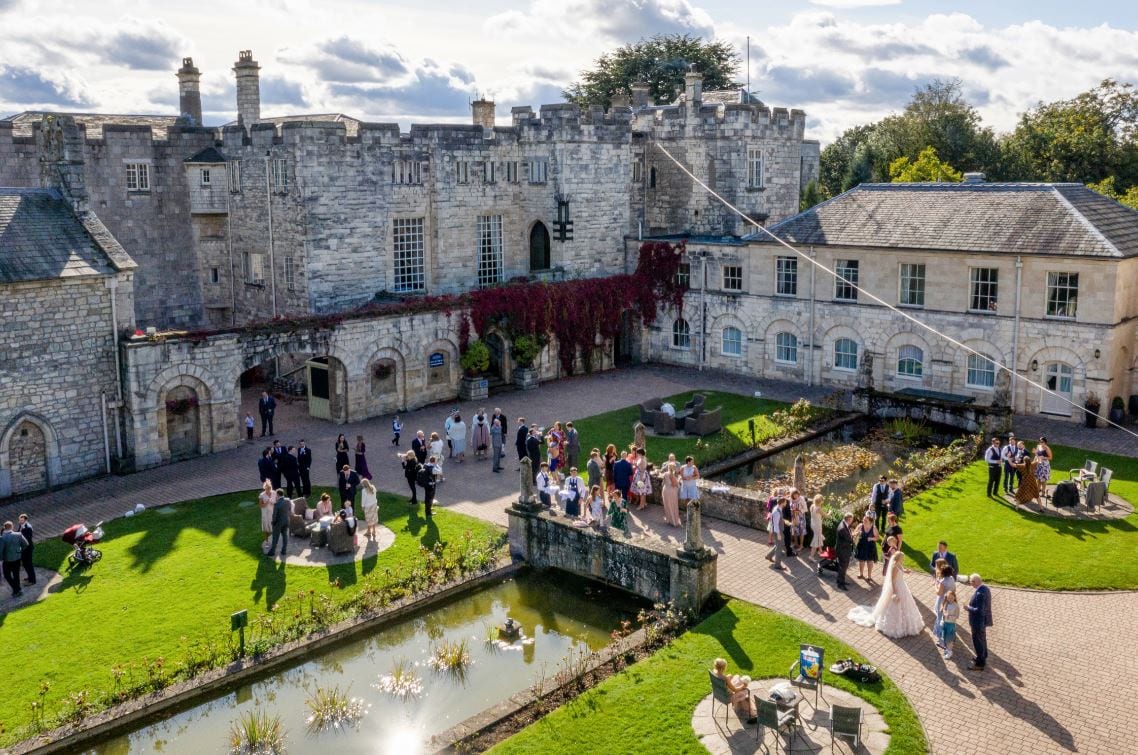 Kent is known for its stunning scenery and historic architecture, making it a couples' favourite for weddings. Hever Castle is among the most sought after, boasting three different locations for your special day. With a range of rooms to choose from and 28 luxury on-site bedrooms, there is plenty of space for you and your guests to get the real experience of living like royalty for the night. Surrounded by an abundance of gorgeous countryside, you really will feel the castle's exclusivity.
View all Wedding Venues in Kent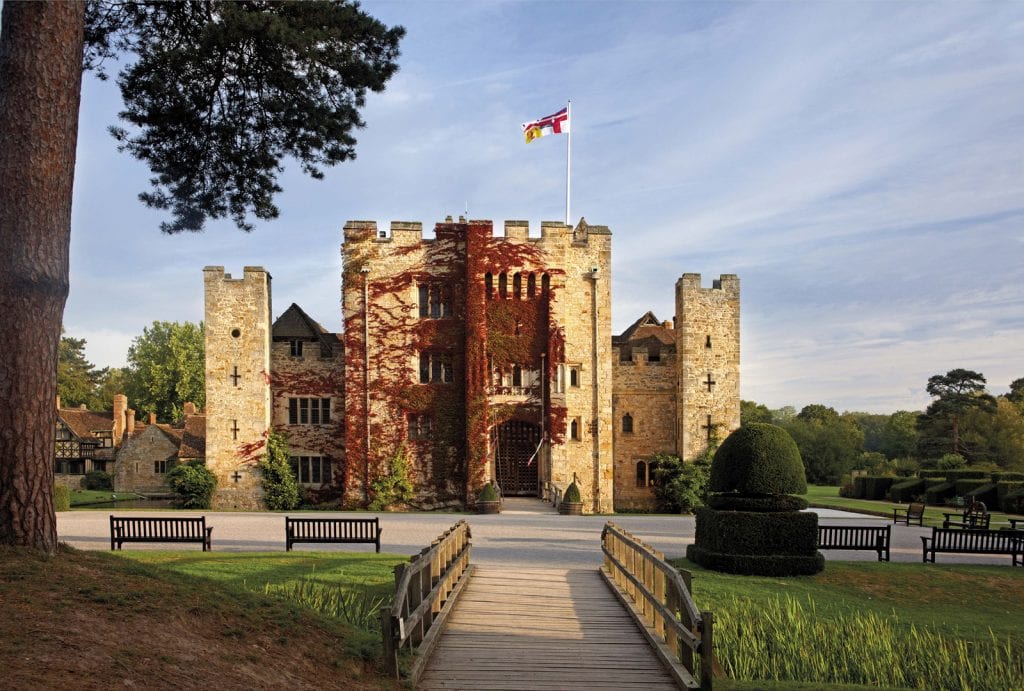 The Lake District is a hot-spot for weddings, and certainly isn't short of some stunning venues. Augill Castle is over 160 years old and every nook and cranny is filled with traditional features and antiques. Located in Kirkby Stephen, it's just a short distance from the North Pennies Area of Outstanding Natural Beauty. Home to stunning gardens and an abundance of scenery, your wedding day is sure to be remembered.
View all Wedding Venues in the Lake District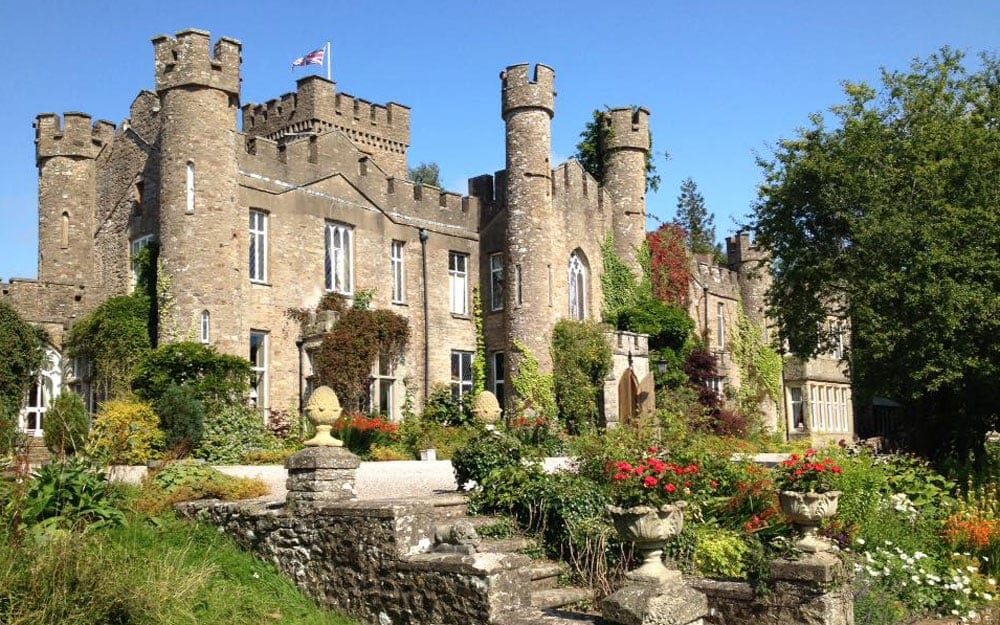 Just when you think a castle can't get much better, we show you one on the Cornish coast. Pentillie Castle is set on a 2000-acre estate, right on the bank of River Tamar. You're spoilt for choice when it comes to ceremony locations, with both indoor and outdoor areas licensed. With gorgeous views from the grounds and beautifully decorated rooms withing the castle, you wedding day is certain to be beautiful. And with accommodation at the venue, there's really no need to worry about anything once the celebrations begin.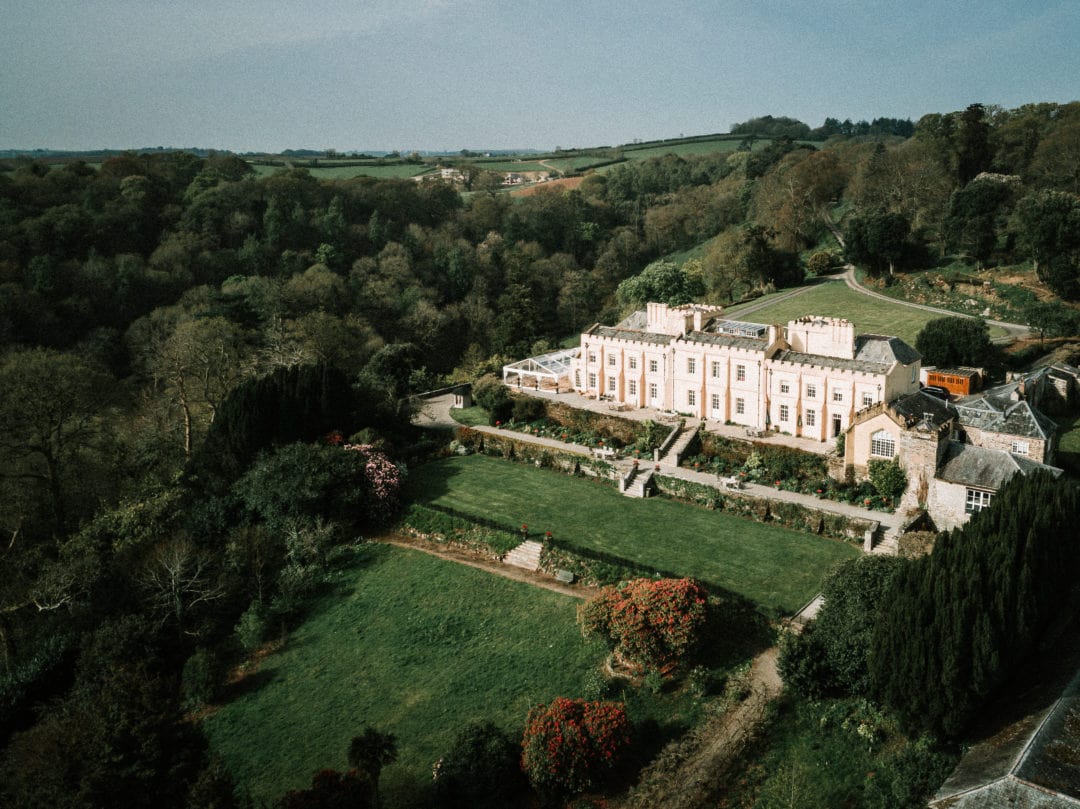 South Wales is renowned for its stunning rural locations and abundance of the countryside, so why not pick a venue that incorporates all these things? St Donats Castle can be found right on the coastline, just a short distance from Cardiff, and is home to the most incredible views of the surrounding landscape. You can choose to marry indoors in one of their stunning licensed rooms, or in the warmer months, you can say I do in their gorgeous grounds.
View all Wedding Venues in South Wales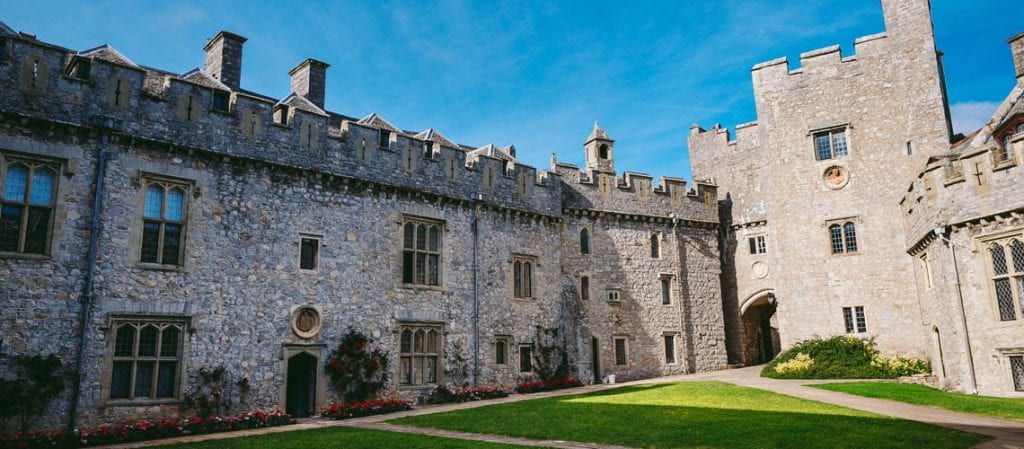 Located in Barry, South Wales, Fonmon Castle is a gorgeous venue for anyone dreaming of a castle wedding. A stunning 340-acre estate nestled in the rural scenery in the Vale of Glamorgan, your wedding photos will have the most picturesque backdrop. They have a wide range of locations on offer for your ceremony and celebrations, including the new addition of the Orchard Tipi. Held up by wooden beams that look simply stunning when wrapped with fairy lights, you can really make it your own for your special day.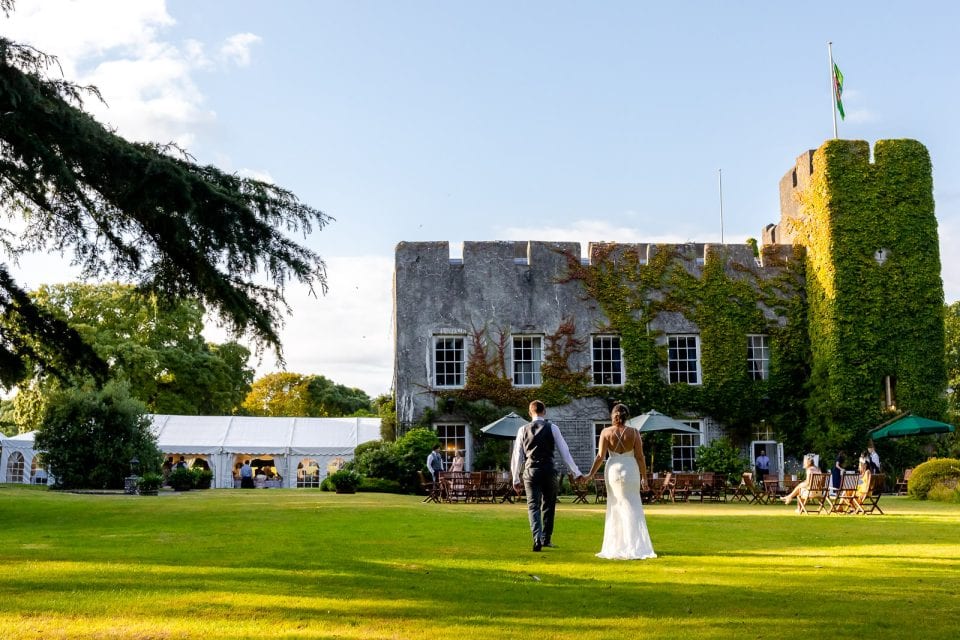 When it comes to a great view, it really doesn't get better than this! Pendennis Castle is quite literally on the coastline of Cornwall. Its location on a headland means you are surrounded by Cornwall's waters overlooking the Falmouth skyline. It will definitely be a day to remember, the main access point taking guests over the bridge of the fortress and through the large arched gate. The Castle Keep is the perfect place to share vows, surrounded by the soft glow of candlelight. Choose to have your reception in one of the gorgeous rooms, or for larger weddings you might want to consider their marquee. With views like these, every part of the venue looks stunning.
View all Wedding Venues in Cornwall

It's a known fact that the Forest of Dean looks stunning whatever the weather, so why not get married there? Clearwell Castle is one of Gloucestershire's finest venues, surrounded by and abundance of trees and greenery. The picturesque surroundings are just the cherry on top, the castle itself a grand and historic building. The symmetry of its exterior looks fantastic in photos, and the rooms inside are just as beautiful. From the ballroom ceremony to your nights stay in one of their 35 bedrooms, you are sure to be treated like royalty on your wedding day.
View all Wedding Venues in Gloucestershire