11 Virtual Hen Party Ideas for Lockdown
Author: Hollie Bond
NB: To help you browse our best suggestions we have included some third party links. Some purchases made through these links may earn us a commission to help keep our blogs and offers current and up to date. Thanks for your support!
---
Clubbing, pool parties, spa days, assault courses and generally hanging out with your besties… social distancing during lockdown means your traditional hen party set-up is off the cards for now. The coronavirus pandemic might be spoiling a lot of fun activities this year, but you don't have to let it completely cancel your hen party. If you're still in the mood to party then, with a bit of lateral thinking and some creativity, you can take the celebrations online and still have an unforgettable send-off to married life.
All you need is an internet connection, a phone or computer and a gaggle of girls who are up for a laugh. From themes and games to the logistics and music, here's everything you need to know to plan a virtual hen that the bride-to-be will love.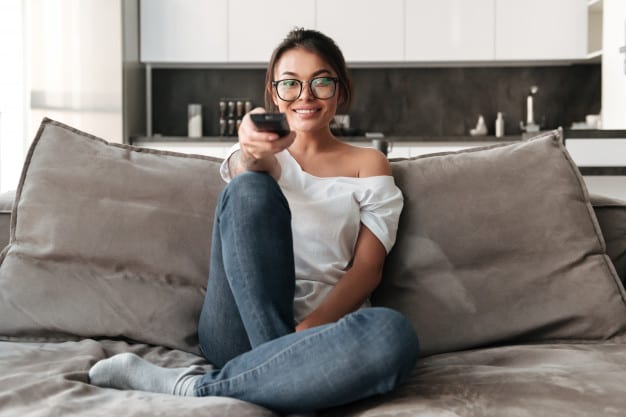 Make it a surprise

 
The bride-to-be is probably feeling rather flat at the moment, with thoughts about having to postpone her wedding and not being able to see her friends for the biggest celebration of her life. As long as she doesn't hate surprises (make sure to check with her partner just in case!), then it's a really lovely idea to organise a virtual gathering without telling her in advance.
When she logs in for your usual one-on-one Saturday night Zoom call and sees all her besties dressed up and waving at her it will be an unforgettable moment. Expect tears! Rope in her partner to help you get her ready beforehand, so she's not there in her PJs feeling embarrassed while everyone else is in full make-up and party gear. If you decide to keep her in the loop, you can tell her to dress up and be ready for a hen party, but keep the format of the evening a surprise. 
Decide which platform to host it on
The good news about a virtual hen do is that it's pretty much free to organise, and at the moment attendance will be high because no-one has any other plans. Instead of trying to organise accommodation, all you have to do is decide which platform to host it on. There are so many ways to connect with people virtually at the moment, with Zoom, Houseparty and Google Hangouts being the best choices for a hen party, as they allow multiple people to sign in and chat at once.
As the names suggests Houseparty is ideal for a hen do as it has games and entertainment included in the app. However, this app is best for smaller groups of up to 8 hens. Zoom or Google Hangouts are best if you've got over 8 hens wanting to join. 
Think about the size of the group

 
At virtual hen parties it's important to think about the size and dynamics of the group. Too many people on a digital platform doesn't work as people will end up talking over one another or the sound can get distorted if there are too many background noises.
Also, remember that if there are groups of hens who don't know each other it might be a good idea to have different friendship groups join in at various points in the party so no-one feels alienated or that one group of friends is dominating the chat.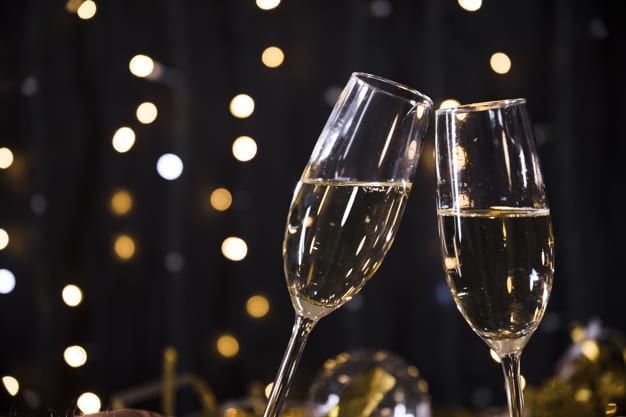 Embrace the online experience
Make the best of the virtual situation by going fully digital, and making the most of the amazing technology we have these days. Start by sending out e-invites to the hens with clear information on how to dial in and what time to be there.
There are loads of websites that do cute themed e-vites and that are quick and easy to create. You could also get digital by creating a video for the bride-to-be as a way of introduction to her virtual hen do. Ask each hen to record their favourite memory with the bride-to-be and then get someone who's a whizz on video editing to put them all together as a welcome video to show the bride on the night. 
Have a theme

 
You don't want the Zoom call to feel like any other catch-up the bride has had with friends during lockdown, and the quickest way to ensure this one is different and celebratory is by having a theme. You could go for classic hen party with feather boas and L Plates or think about something specific to the bride like a Harry Potter party, a Spice Girls theme or something around her favourite film.
It's not possible to pop to your local fancy dress store at the moment though and online orders take a lot longer, so be sure to keep it simple using items people will have around the house.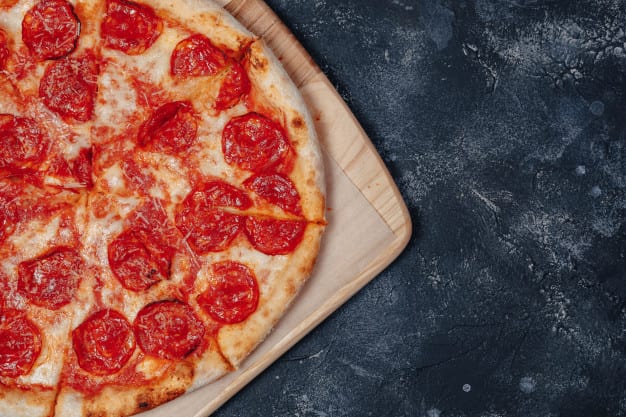 Order food in
A good party always has delicious grub and while you can't all go out to a restaurant, there's nothing stopping you all sharing a virtual meal by ordering the same takeaway. Decide ahead of time what cuisine you want to order (perhaps choose the bride's favourite) and then place your orders at the same time. Make sure someone does the order for the bride too!
If you're having a daytime hen party you can even get full afternoon teas delivered from local caterers and restaurants/cafes that have diversified during lockdown. Treat the bride to some little extras like a bottle of bubbles or a bottle of her favourite alcohol. 
Send the bride a box of goodies

 
As well as a food delivery, it's a nice idea to send the bride-to-be a box of goodies to open on the night to make sure it feels like a real hen party. You could send a sash and crown, some at-home face masks if you're doing a spa evening, some snacks like sweets and crisps and a next-day survival kit containing headache tablets and an eye mask. Here's a great Essex hamper you can order.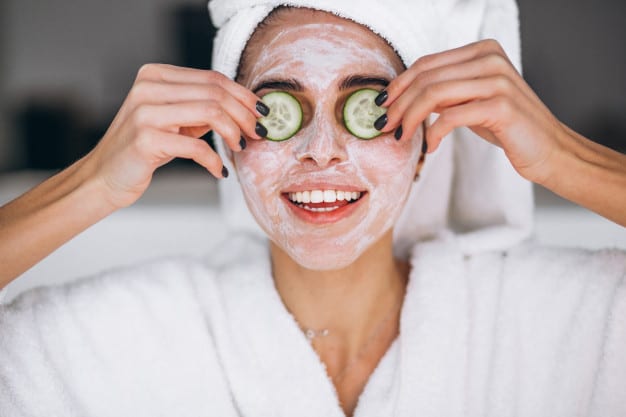 Plan some activities

 
Worried it'll be boring just chatting online? Get the party started by preparing some activities beforehand. With a bit of forward-thinking, you can do a whole host of activities online. You could have a movie night using the Chrome app Netflix Party, which allows you to watch a movie together, pause it and chat about it without any of the time lag you get on other platforms.
If the bride likes quizzes, you could put together some Mr & Mrs question or a general knowledge pub quiz. If you've got a lot of time on your hands you can create one on Powerpoint or just keep it simple using the Houseparty quiz app. Other activities could be a dance party, karaoke, a bake-off and an at-home spa night. 
Plan some games

 
Games can be really good ways of breaking the ice if hens don't know each other. All your usual hen party/ drinking games can work online: Truth or Dare; Never Have I Ever; Mr & Mrs; Guess the Dress; Ring of Fire; naughty bingo etc.
Pick a playlist

 
You don't want your Zoom chat to feel like her weekly work catch-up and the quickest way to create the party mood is with a playlist of her favourite tunes. Keep it nice and relaxed with background music at the start, and have plenty of dance tunes for later… you might be surprised how quickly you all end up dancing on your sofas! 
Set up a bar

 
Free-flowing drinks is a hen party staple, so as well as making sure the bride has a supply of her favourite tipple, it can be a fun idea to ask her fiancé to play barman for her for the night. Another idea is to each have a little bar set-up within easy reach of your computer screens so you don't all have to disappear each time you need a top up. Cocktail making could even become one of the hen party activities if everyone has the correct ingredients ready.  
Don't set a time limit

 
Don't send out invitations with strict timings like '7pm – 9pm' as that makes it feel too much like a meeting rather than a party. Instead make sure each hen knows it's very much a drop-in environment and they can come and go as they please, so there's no pressure to stay up for hours if they don't want to.
We've heard that many virtual hen parties have unexpectedly continued into the small hours with some hens dancing club-style in their living rooms for hours. So just go with the flow, see where the night takes you and celebrate with the bride-to-be in whatever way works virtually for you.