Coronavirus Wedding Laws: Everything You Need To Know
Published date: 24th June 2020 | Author: Hollie Bond
NB: To help you browse our best suggestions we have included some third party links. Some purchases made through these links may earn us a commission to help keep our blogs and offers current and up to date. Thanks for your support!
---
Planning a wedding during the Covid-19 outbreak can be stressful. Here's everything you need to know about your rights when it comes to cancelling, postponing and planning your big day.
Nearly 71% of couples due to get married last year pushed their big day back to 2021. Now we're back in a lockdown, you're probably in a state of confusion and stress at how this year will pan out. You'll have been looking forward to all the celebrations due to take place surrounded by your family and friends for many months, if not years, so postponing is a bitter pill to swallow. You're not alone though.
It can be stressful not knowing where you stand when it comes to your rights, whether you stand to lose any of your hard-earned wedding budget and what date to choose for your postponed big day. To make sure postponing and reorganising your big day is as easy and stress-free as possible, we've spoken to the experts and compiled the answers to all your burning questions about planning a wedding during the coronavirus climate. From the new wedding laws (you can find general pre-coronavirus wedding laws here) and your insurance rights to whether postponing is likely to leave you out of pocket, here's everything you need to know…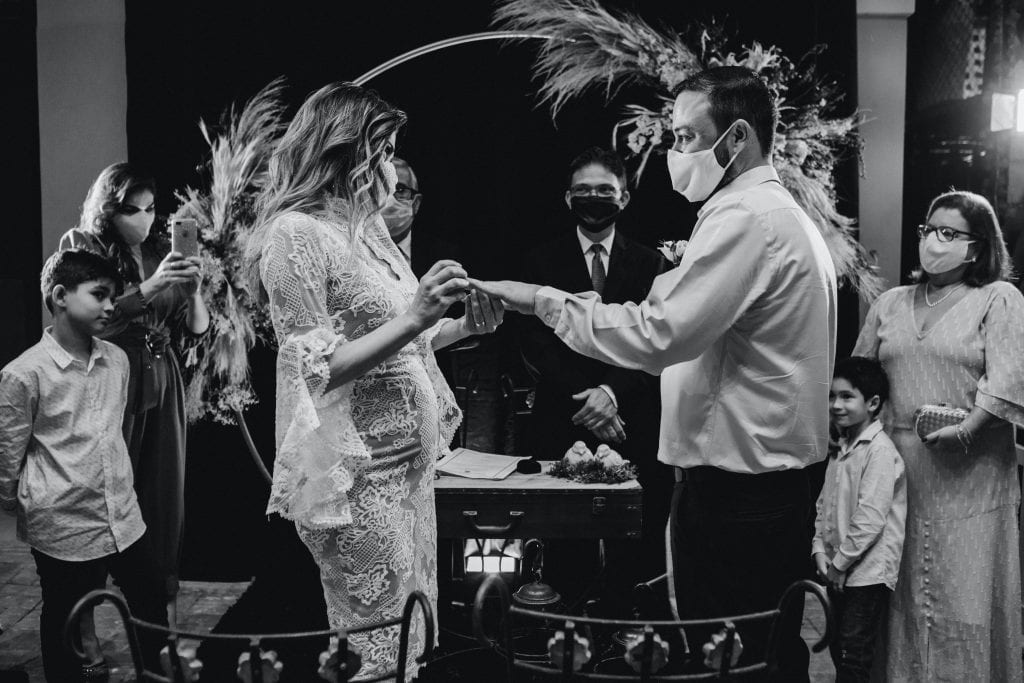 Is anyone allowed to get married at the moment? 
The good news is that the answer is now yes, as long as you adhere to the government guidelines. On 6 January, Boris announced that intimate weddings and civil partnerships are allowed to take place in England as long as they only have 6 people in attendance and have social distancing measures in place – "two metres or one metre with risk mitigation, where two metres is not viable". This also means that, where possible, weddings should only take place in "exceptional circumstances" for example, an urgent marriage where one of those getting married is seriously ill and not expected to recover. But, at the moment, it seems wedding must be intimate and distanced. Better get practising your long-distance air kissing then!
Wedding ceremonies of up to 30 guests are no longer permitted at a wedding venue. Under new government guidance, only 6 guests for both the ceremony and reception are allowed, not including the workers at the venue. Receptions or parties that traditionally follow ceremonies are "strongly advised not to take place at this time". Other rules include no singing, no playing wind instruments and no food or drink being consumed during the ceremony. More guidance from the government on how to host a Covid-19 secure wedding can be found here.
If you live in Northern Ireland small weddings of up to 25 people are allowed (January 2021 onwards) as are weddings if one partner is terminally ill. However, receptions are gatherings after the wedding are strictly forbidden. Before January 2021 the only weddings allowed were for those in exceptional circumstances (if one member of the couple is ill). While these updates will be music to engaged couples' ears, there's still been no information on larger full-scale weddings without social distancing yet. However, places of worship are now open for services, so larger scale weddings may be permitted in the not too distant future.
Unfortunately, Wales banned weddings (from 19 December 2020). Under Alert 4, no weddings or civil services should take place. Scotland has introduced a tiered system for weddings which corresponds with the alert level of lockdown. For example, most of mainland Scotland is in Alert Level 4, meaning from 2 November 2020, no more than 5 people can attend a wedding ceremony. While some Scottish Islands are still in level 3, which means that no more than 20 can attend. For ongoing updates on the rules around weddings it's important to keep an eye on any government announcements.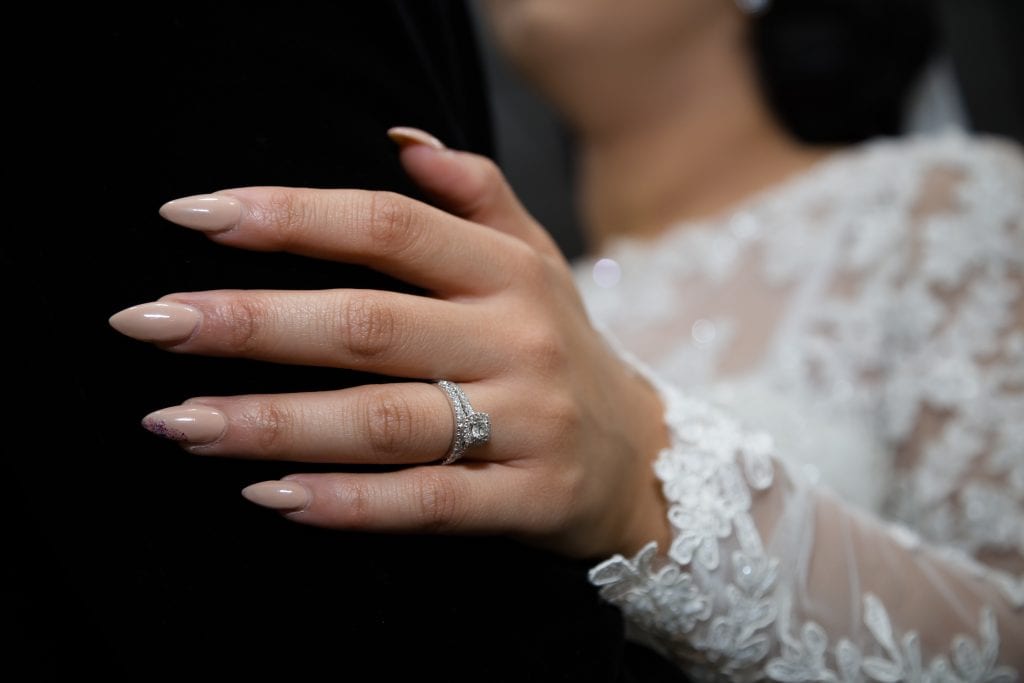 What to do if your wedding is coming up?
If your wedding date is fast approaching and you're not sure what to do, to avoid unnecessary stress and heartache it's probably best to postpone. Postponing your 2021 wedding will also give you time to sort out the financial side of things and let all your guests know without it being a last-minute worry. "You are a team, so the first thing to do is talk it over as a couple," says Jennifer Claire, Celebrant Success Coach and owner of The Celebrant Directory. "What are your priorities? Do you have vulnerable family due to attend? Are you adamant you want 100 guests on your big day? Or is the idea of changing it to an intimate ceremony with minimum guests and fuss now appealing to you? Perhaps you had planned a peak season summer wedding but are happy to change to spring or autumn."
Some couples will be happy to rearrange and have a much smaller wedding, perhaps later this year. If you can't imagine your wedding without the 150 guests you originally invited to celebrate with you at the large wedding venue you've fallen in love with, then it's best to postpone the big day for much further in the future. Remember even if weddings of up to 10 people are allowed from February, they might be very different events to what they were previously. Social distancing may still be enforced, and it could even be compulsory to wear masks!
"Rescheduling a date still means you can have everything you wanted but just a little later than planned," says Jennifer. "It also means you have more time to save and it could allow you to add in that extra special element you dreamt of including but wasn't quite in budget. Cancelling means starting all over again, make sure you are 100% sure before going through that process."
Postponing is usually a much better option than cancelling outright, as you can speak to your venue and find a new date that works for both of you and then ask suppliers if they can change to suit. If you cancel, you'll have to start from scratch with planning and, as there's going to be a lot of couples wanting to get married in 2022 and 2023, you may not be able to find a date to suit at any of your preferred venues or with any suppliers.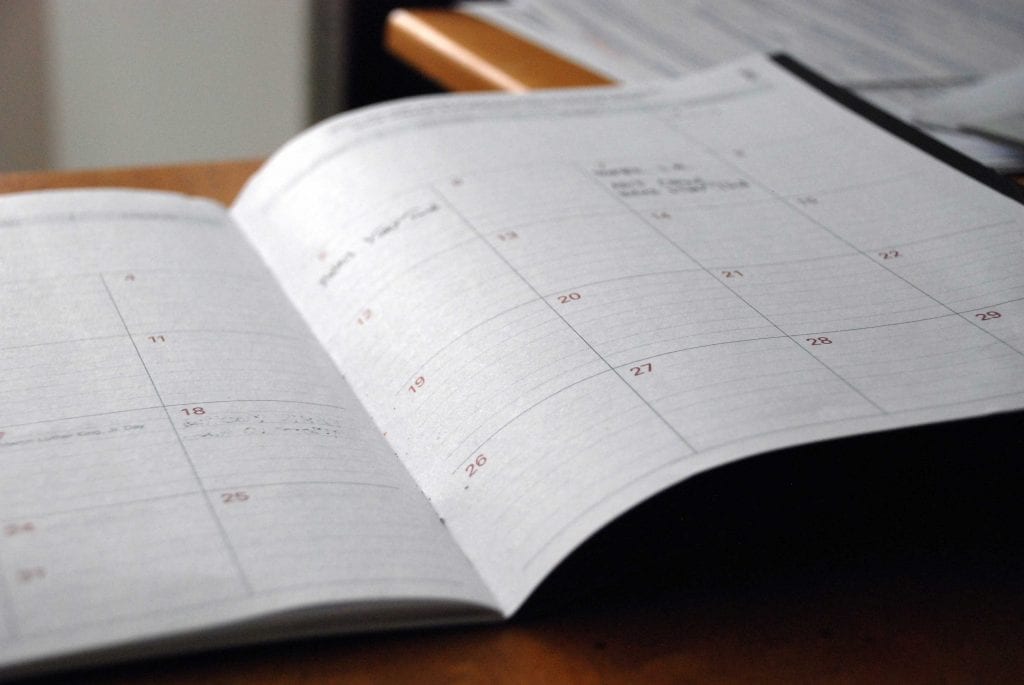 How to get a refund if you're forced to cancel your wedding
If for some reason your wedding can't be postponed and you have to cancel, you should be entitled to a full or partial refund, as long as your original wedding date was within the period that weddings were banned by the government. It's important to speak with your venue and suppliers first as you may be able to resolve any refund queries directly and easily with them. If not, it's important to know where you stand. The CMA (Competitions and Markets Authority) has set up a COVID-19 Taskforce to deal with the increasing complaints arising from the refusal of refunds in the wedding industry and outlines that a refund should be issued in the following cases:
a business has cancelled a contract without providing any of the promised goods or services
no service is provided by a business, because this is prevented by restrictions that apply during the current lockdown or
a consumer cancels, or is prevented from receiving any services, because of the restrictions that apply during the current lockdown
However, bear in mind that you may not get everything back as the venue or supplier may have already incurred costs that they are entitled to keep the money back for. Also, remember that by law deposits can't be 'non-refundable'. If your venue or supplier keeps your deposit money ask for a breakdown of why it can't be refunded (it could be that you've had a tasting meal at your venue or perhaps your florist has already made up a sample wedding bouquet).
The grey area is when your wedding date falls into the murky area where weddings are allowed to take place by the government (outdoor weddings with 30 guests or less are allowed from 4 July), but you don't feel comfortable/ want to cancel due to the coronavirus.
You need to check the small print in your contracts with venues and suppliers to see what your cancellation/ postponement rights are, but as coronavirus is an unprecedented occurrence, it's also key to speak to suppliers to see what they can offer now. If you read the small print and think that it doesn't sound fair, don't panic. Remember times have changed significantly and according to consumer rights law, clauses in contracts that are now deemed unfair, could be unenforceable, even if you agreed to them before the pandemic.

How to postpone your wedding
Your first port of call should be to speak to your venue and your officiant as without securing a new date with these key elements of the wedding, you won't be able to reorganise anything else. Make sure to have a few dates in mind for when you'd like to rebook (remember late 2021 and 2022 are going to be extremely busy for weddings). Be sure to ask about any penalty charges there might be for changing the date. If you're moving your date into a new tax year, you might have to pay a slight increase.
Talking to your registrar is essential as you need to make sure the legal side of things doesn't get messed up due to a date change. You'll need to give notice again once you've confirmed the new date with your venue and officiant. Finally, make sure to update your guests either by post, email or by phone. If you have a wedding website you can add all the new details so that you don't constantly have to field the same questions from guests.
How to postpone or cancel a church wedding
The Church of England has announced that all couples wanting to cancel their wedding due to coronavirus will be entitled to a full refund. Their official statement is as follows: "If a couple want to cancel their wedding, the statutory fees will not be payable and must be refunded in full if already paid."
If you want to postpone for later in the year or another year entirely the advice is: "Alternatively, they might wish to postpone their wedding to a mutually convenient date. If issues arise with regard to repayments including deposits, the DBF portion of the statutory fees and any other payments made prior for the marriage, advice should be sought from the diocesan registrar." You can also find more information about how future weddings will be conducted in churches here.
What to do if your 2021 wedding is due to take place overseas
Early 2021 weddings abroad are unlikely to go ahead as we are in a National Lockdown and Stay at Home Order, which means we are unable to travel unless permitted (for work, etc). The travel status of individual countries is constantly changing depending on how the country is responding to lockdown measures, so for the most up-to-date information about travel restrictions to the country you're hoping to get married in, it's best to check the government's Foreign & Commonwealth Office's website.
Even if travel is permitted to your wedding destination bear in mind that you and all your guests will have to quarantine for 14 days when you get home, which isn't going to be easy or possible for many people. You will also need to comply with the countries lockdown rules and provide negative COVID tests. Make sure to speak to your venue or planner at the wedding destination as they will know exactly what is happening in their country first-hand and be able to advise you on whether or not it is safe to go ahead with your plans.
Don't give up hope about having your dream overseas wedding though. "As travel bans begin to lift and the world starts to wake up again, I cannot see a decline in travel lasting long," says Jennifer. "The world has too many incredible wedding venues to miss! There may be more restrictions and more considerations required before booking, but destination weddings are usually with a smaller group of guests anyway, so there aren't usually any crowding issues."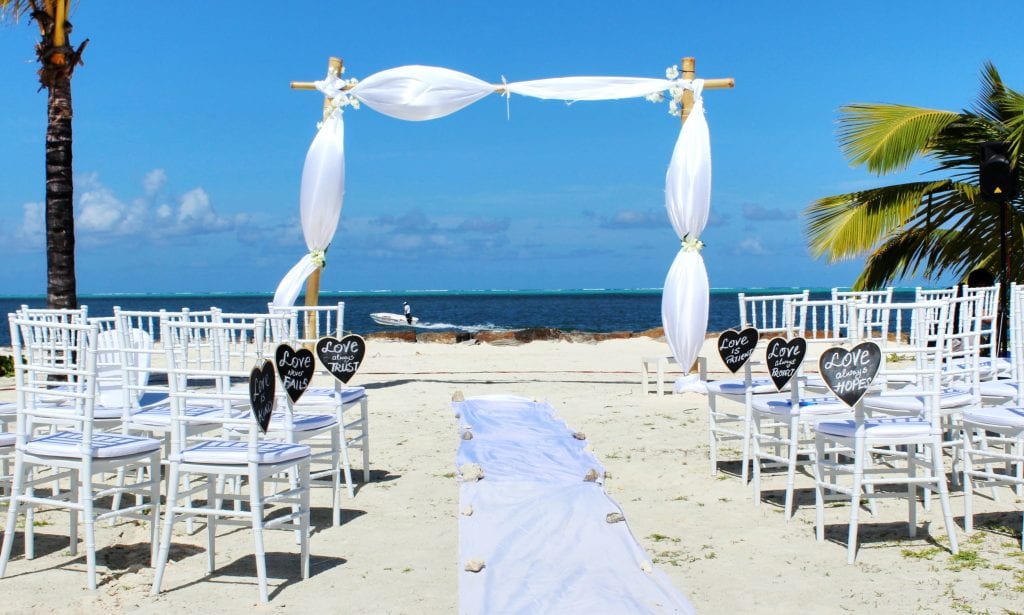 Will your wedding insurance cover you for cancellations or postponement?
This all depends on your individual insurance policy wording of course, so make sure you read through it with a fine tooth comb to be sure of your rights before you panic. Most policies however, do not cover a government act banning weddings (after all, who on earth saw this coming?).
Don't worry though, as that doesn't mean you've got no rights. On 18 May the Financial Conduct Authority told insurers they must show flexibility and help customers who are struggling with payments due to the pandemic. So, with weddings being banned, a wedding insurance policy has little or no value. Wedding insurers should now proactively offer to refund premiums or offer policy adjustments.
There are slight differences in the way all the main insurers are responding and you can find all the details clearly laid out here.
A few of the main insurers are paying out under some circumstances. These include John Lewis, who will refund you if government restrictions mean your wedding cannot be held and you can prove you have tried to recoup the money from your venue and suppliers. 
How to get your money back if you haven't got insurance

 
If you hadn't taken insurance out before the coronavirus pandemic, but are having to cancel your big day, there are still ways that you may be able to get your money back. The same applies if you have insurance but your claim has been refused. If you have paid for services using a credit card, the first step is to contact your bank/ credit card provider and outline your situation to them. Anything you've paid for using a credit card with a cost between £100 and £30,000 has protection in case anything goes wrong. And we can all agree that the Covid-19 pandemic constitutes something going very wrong.
Section 75 of the Consumer Credit Act states that the credit card company is jointly liable for any breach in contract (which includes the cancellation of a wedding service by a venue or supplier) and therefore you can claim your money back directly from them. Debit cards payments aren't protected by this act unfortunately, but you can still speak to your card provider as in some cases they are able to process a chargeback, which essentially reverses the transaction. 
Will your postponed wedding cost more?

 
The law states that businesses are not allowed to make a profit from the pandemic, so a venue or supplier would not be able to put their prices up once you've postponed to make more money from you at a later date. So, if you are being asked to pay a lot more for your postponed wedding, you need to talk to your venue and let them know that this isn't acceptable.
However, you need to take into account that weddings in late 2021 and 2022 may bit a little bit more expensive in line with inflation (the rise in cost of goods and services over time), and a venue or supplier is entitled to reflect that in the new price. If for any reason you think a wedding business or supplier isn't treating you fairly and may be breaking the new laws and guidelines and you can't resolve the issues directly with them you can fill in a form here for help from the CMA.
For general marriage laws that are applicable at all times (pandemic or not) visit our helpful page here.