20 Simple Tips For Doing Your Own Wedding Makeup
Published date: 28th December 2021 | Author: Gracie Pritchard
NB: To help you browse our best suggestions we have included some third party links. Some purchases made through these links may earn us a commission to help keep our blogs and offers current and up to date. Thanks for your support!
---
When it comes to the wedding, knowing your appearance will live on through the wedding photography taken throughout the day, many find the idea of doing their makeup to be a daunting idea. And for this reason, use their wedding budget to hire a bridal makeup artist for the wedding (and there's no shame in this either). But, you'll be happy to know that it isn't actually as hard as it seems and that you can start to save a few pennies. With a few tips and tricks, you'll be well on your way to finishing the long-lasting makeup look of your wildest wedding dreams!
Here are a few top tips from us and some of our favourite makeup artists:
1. With Wedding Day Makeup, Practice Makes Perfect
Anyone that's ever worked in makeup always says the same thing when asked how they got so good at doing makeup – practice makes perfect! And we cannot stress just how important this tip is. Practicing before your special day allows you to develop your makeup skills and to also narrow down the look (e.g. eye colour, lip colour etc.) so that you feel the absolute best on your wedding day. So before you finalise anything, practice first … and then practice some more!
We spoke to makeup artist Helen Powell (@helenelizabethpowell on Insta) from Bridalby about her favourite bridal makeup tips, and this is what she had to say about practicing your makeup looks:
"Personally, I believe that practice really does make perfect and it also helps to allow the individual to establish what level they are at when it comes to makeup application. At this point, they could even book in for lessons with an MUA, who can give them a bit of helping hand and push in the right direction if need be"
2. Blend, Blend ... Then Blend Again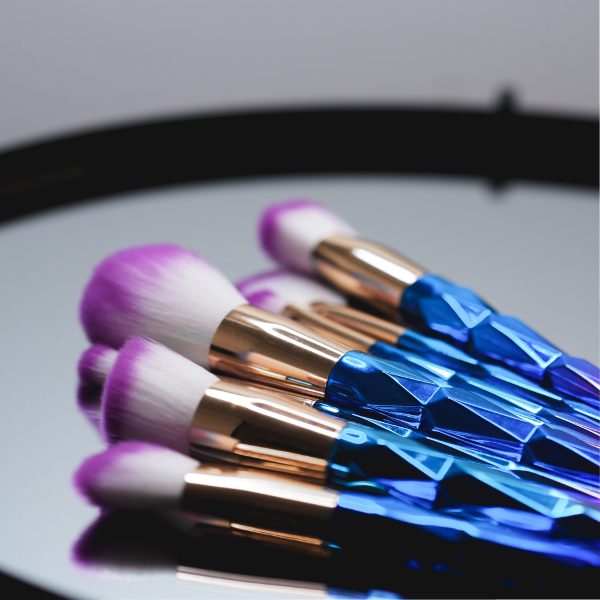 When it comes to makeup, whether you're contouring your face or completing an eye look, you want to avoid harsh lines, as they show up in wedding photography (trust us, we know). So to avoid any embarrassing makeup mishaps, keep in mind that blending is your best friend, especially with smoky eyes! And blending out any harsh lines allows for an effortless, airbrushed look, rather than giving you a heavy-handed, cakey finish. Try using fluffier brushes whilst blending, it's easier and more time-effective!
3. Nail Your Base
If we could only give you one tip to follow from this whole list, it's to have your base routine (e.g. prepping, foundation, blush, bronzer and contour) locked in and perfected down to the finest detail! We promise that once you've perfected your face, everything else that comes after will fall right into place. Clean tools and the right tones will help to enhance your facial features, paired with highlight and contour, created using concealer, powder and highlighter, make for the perfect makeup look!
4. Prep Your Skin Beforehand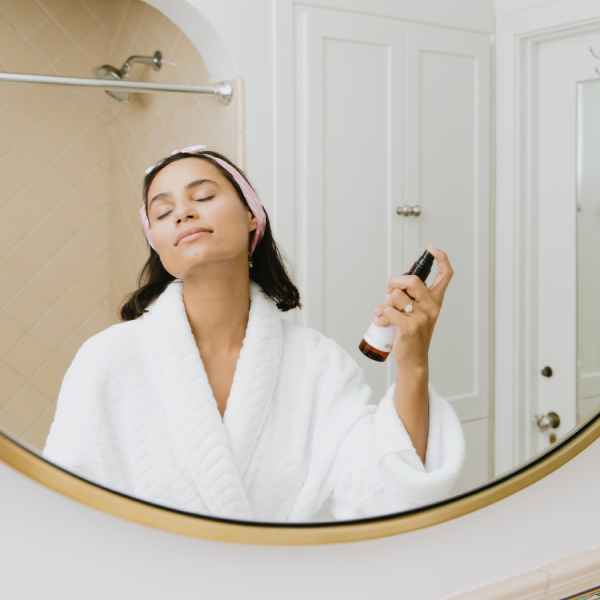 Prepping your skin beforehand can make all the difference when it comes to creating the perfect make up look! Always start your routine with clean, moisturised skin, and build up your prepping products before applying foundation. As you'll be wearing your makeup all day, cleanse and then cover your face in a thin layer of translucent powder before foundation to help your foundation stick throughout the day (especially if you have oily skin). And for a drier skin type, it's recommended to use a hydrating primer and setting spray, for that gorgeous, dewy finish!
Cathryn Kerwin-Rawlinson (@madeupbycathryn on Twitter) had this to say about about prepping your skin before makeup application:
"Good skin is essential for good makeup and you really want to work on your skin on the run-up to the wedding, I find using a good hyaluronic acid on the skin before makeup helps keep the skin look glowing and hydrated and I apply this before I use moisturiser and primer.  You really want well hydrated skin before you even start applying makeup"
5. Invest In a Good Setting Powder
We cannot stress enough how important this tip is! Avoiding translucent powders with a white cast or the ingredient silicon is the best advice we can give you, as it can and WILL create that dreaded flash back mishap we've all seen. Finding a translucent powder that is finely milled will help to create that airbrushed look, prevent major creasing, and makes your makeup longer lasting. Even better when the powder is applied with a slightly damp beauty blender! Our tried and true has to be the translucent powder from Laura Mercier available for a wide variety of skin tones, so definitely give that a go if you're looking for a new powder, you won't regret it!
6. Setting Spray Is Your Best Friend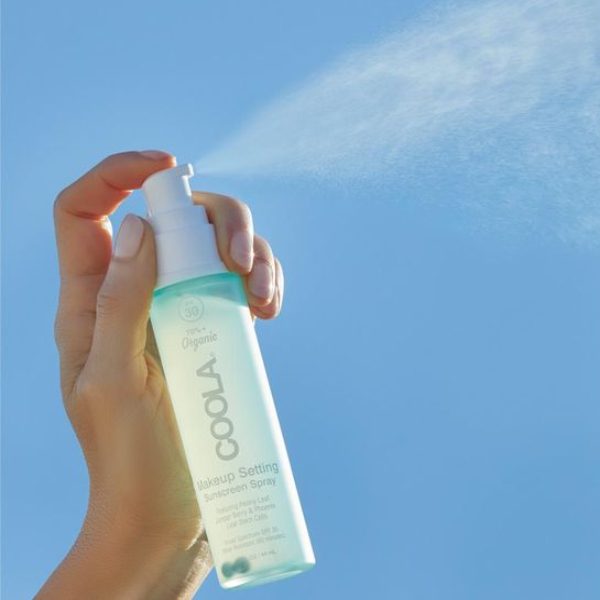 Trust us when we say that a good, long hold, dewy setting spray will be your best friend on your special day (and after once you've tried these tips). Not only does a good setting spray lock your makeup into place, which you'll want to do after working so hard to perfect it, but it helps to give you a natural, dewy finish (for drier skin types), that is so trendy nowadays. Although, we would recommend trying a mattifying spray if you're prone to oily skin. And there's a wide variety, from high street to luxury, to choose from! Plus, you won't have to worry about getting makeup all over your gorgeous wedding dress.
7. Watch MakeUp Artist Tutorials For Inspiration
If you've been on the internet in the past 10 years, chances are you've come across an online makeup tutorial that has piqued your interest. Whether you're into watching more complicated looks from the likes of Nikkie Tutorials and Bailey Sariyan (also great if you're a fan of a murder mystery) or you're into the more relatable day to day channels like Nella Rose or Melissa's Wardrobe, who regularly post their 'ride or die' products, there's a whole host of fantastic makeup tutorials online to take inspiration from. So no worries if you're stressing about getting creative with makeup!
8. Keep Makeup For Touch Ups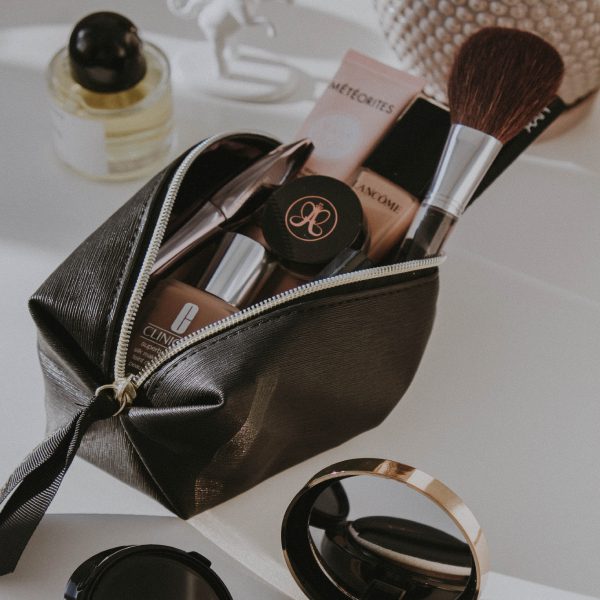 This all depends on the kind of person you are, but chances are, your makeup will go through a bit of wear and tear! Whether that be from the nervous sweats (we've all had them), shedding a few happy tears during the speeches or spilling a bit of champers down your chin after a few too many (we've all been there too), you should always keep a few makeup essentials (blush, bronzer, lipstick, powder) on hand to touch up as the day goes by. And you don't even have to do it yourself if you're worried about it, get your nearest and dearest to give you a helping hand and you'll be as good as new!
9. Keep It Neutral on the Wedding Day
Again, whilst this depends on the kind of person you are, and by all means, go all out if that's your dream wedding look, we're all for a dramatic finish. Most brides tend to keep it natural and neutral for their final bridal makeup look, to give their wedding dress a chance to shine. For many, makeup is the cherry on top of their finished wedding look, and keeping it neutral is the best way to do that. It also helps if you don't feel as confident applying your own makeup as neutral colours are easier to work with!
10. Pick The Perfect Foundation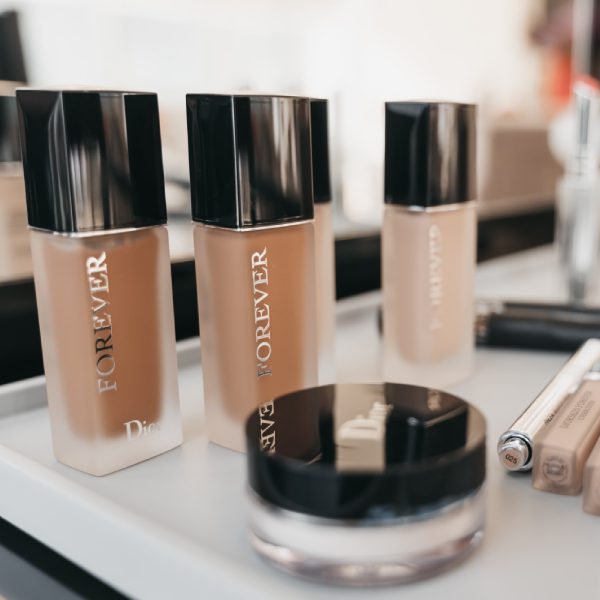 As we've already mentioned, perfecting your makeup base is integral for creating the dream finish! And this tip goes hand in hand with that little bit of advice. Finding the perfect foundation, colour wise for different skin tones and in terms of finish, can change your whole look. We recommend going for a shade that is closest to your skin tone (although, some prefer to wear lighter/warmer shades based on personal preference) as it'll look more like skin if applied correctly, than makeup, which for many is the ideal finish! For oiler skin types, it's better to go for more full coverage, matte foundations and for those with drier skin, looking for foundations that are lighter and dewier will make such a difference!
When it came to picking the right foundation, this was Cathryn's Top Makeup Tip:
"Look for a foundation that is silicone based, silicone is found in most of your high end foundations and is known for being waterproof and heatproof. Remember, at a wedding you are no doubt going to cry and it might be summer and hot, as well as the fact that you may also be wearing a big, heavy dress that can make you warmer. Silicone in foundations really have good staying power and remain true for the day"
11. Book In Some Facials
Now this isn't an essential tip, but it will help to perfect the final look, and plus who doesn't love a little pamper session, we're all about self-care here at For Better For Worse. So before the big day, try to book in a few facials with your nearest and dearest to help prep your skin before applying your wedding day makeup look. Depending on the facial you go for, they can help to reduce the size of your pores and make your skin look bright and healthy, which ultimately helps to perfect your look!
Accredited bridal makeup artist Chelsea Dove (@cheldovemakeup on Facebook and Insta) had this to say about booking in those facials:
"Skin preparation is the key to flawless makeup, but avoid trying things close to your wedding in case your skin doesn't react very well to the treatments. If you haven't tried that facial or new skincare product yet, try it months in advance so your skin can get used to it"
12. Use An Eye Primer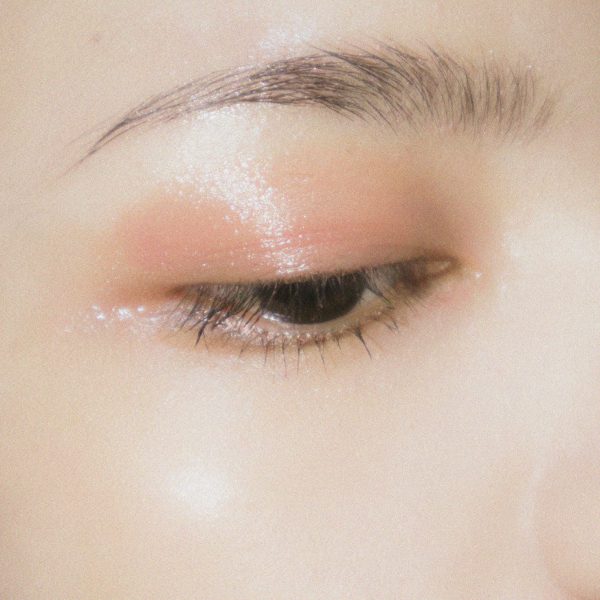 As you go about what is known to be the best day of your life, you'll struggle to keep a smile off your face, and you'll probably shed a few tears too. Meaning your eyes will become a problem area if you don't prep properly beforehand. If you're planning on doing an eye look, it's recommended to use an eye primer on your lids, to reduce unwanted creasing/running, and you'll be happy to know that it can also make it easier for you to apply your eyeshadow colour as it provides a smoother surface and also helps the glide if you feel like braving a wing with liquid liner. And we really recommend following this tip if you have an oily skin type as without eye primer and powder, your makeup may lift.
Cathryn also had this to say about priming your eyes:
"Always prime the eye first with a specific eye primer that is designed to make the eye makeup stay on all day without creasing, my favourite is Ultimate from NYX"
13. Bright Liner In The Water Lines
Applying a bright (white or cream coloured) eyeliner to your water line makes all the difference on your big day. And while it may go unnoticed by the untrained eye, we can guarantee you'll carry this tip with you throughout the rest of your life! A bright, waterproof eyeliner in the waterline gives the illusion of a brighter eye, making you look more awake (especially as you may have already missed a few winks the night before due to the pre-wedding jitters) and will go with any makeup look as already mentioned, to the untrained eye, it just appears that your eyes look brighter than usual!
14. Avoid Products With High SPF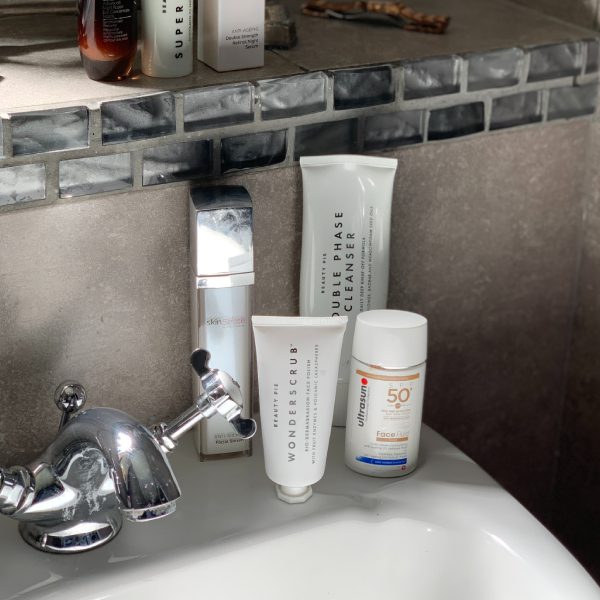 Much like the translucent powders, products with high SPF can create that unwanted white cast that often goes undetected until the pictures come back! So, to avoid looking washed out, try using products with a lower SPF. In no way, shape or form or we saying to NOT use SPF, as it is absolutely essential to protect your skin, especially if you're planning on an outdoor wedding. But we do recommend products with a lower SPF to avoid any unwanted makeup mishaps.
Cathryn's top tip about avoiding products with SPF are as follows:
"SPF has an ingredient called titanium dioxide that flashes back with photo flash, we've all seen a photo where the face is whiter than the body, that is flashback and that is the LAST thing you want on your wedding day. So avoid products with high levels of SPF at all costs"
15. Invest In a Waterproof Mascara
Now this one goes without saying, if you're prone to a few tears here or there (we sobbed on our big day, happy tears of course), waterproof mascara is an absolute necessity. We've all seen the movies and what happens when you cry whilst wearing mascara. And whilst it may not be that extreme, we do recommend investing in waterproof mascara to prevent any smudging or running as the day goes by. You'll thank us later!
Chelsea also had this to say about possible mascara mishaps:
"ALWAYS make sure that your mascara AND eyeliner are waterproof (even if you think you're not a crier – you may surprise yourself). And if you're planning on wearing false lashes, try not to stick them too close to your tear ducts as water lifts lash glue, then use your mascara to coat where your own lashes end and the falsies start so that they blend together"
16. Carry Blotting Sheets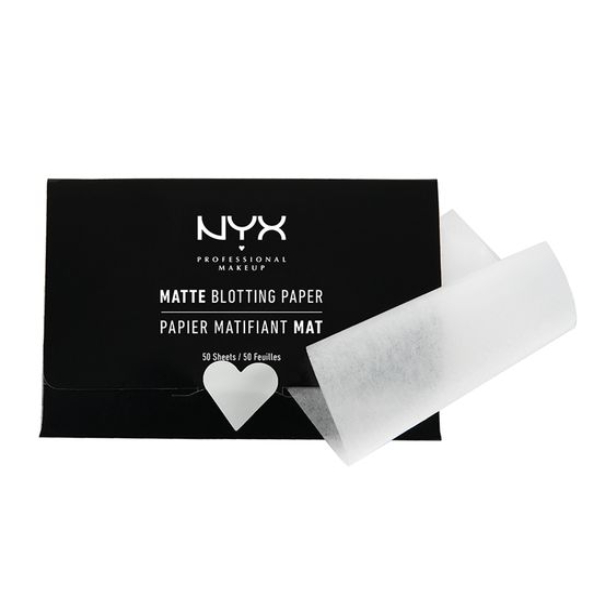 While this tip does apply to and will be massively beneficial to people prone to oiler skin, it is recommended for all makeup wearers to keep blotting sheets on hand at all times, as the makeup itself can build up a slight, oily sheen over time. Have your nearest and dearest keep some on hand too to help out if need be, and simply pat your skin with the sheets in between touch-ups to improve the longevity of your makeup, no matter what happens!
Cathryn also had this to say about using blotting sheets:
"To eliminate shine through the day get some blotting papers to pat away any areas that become shiny through the day. Try and avoid using pressed powder every time you see shine as over time this will just become cakey, stick to the paper whenever you see a bit of shine in the wrong places"
17. Don't Follow Bridal Makeup Trends
This is a really important tip, as trends come and go all the time, it's important to remember that it is ok for you to apply or wear your makeup however you want to, as it's your big day and the trends will be long gone when you look back at your wedding photos in the future. So, while it is fun to follow trends, and by all means, if it fits into your routine go for it, it's more important to put together a makeup look that you feel the most confident in. No matter how complicated or simple it may be. At the end of the day, as long as you feel beautiful, nothing else matters, and that's an important tip to keep in mind!
Helen had this to say about bridal makeup trends and why you should always follow your own instinct and comfortability level:
"When it comes to makeup, being realistic about the look you're trying to achieve will always end up in the best result! Whilst many will be able to achieve their desired looks, the complicated looks we see on social media are created by professional makeup artists with YEARS of experience, so don't beat yourself up if you can't follow certain bridal trends, what's important is that you know the makeup look you're trying to re-create is achievable"
18. Always Use Blush and Bronzer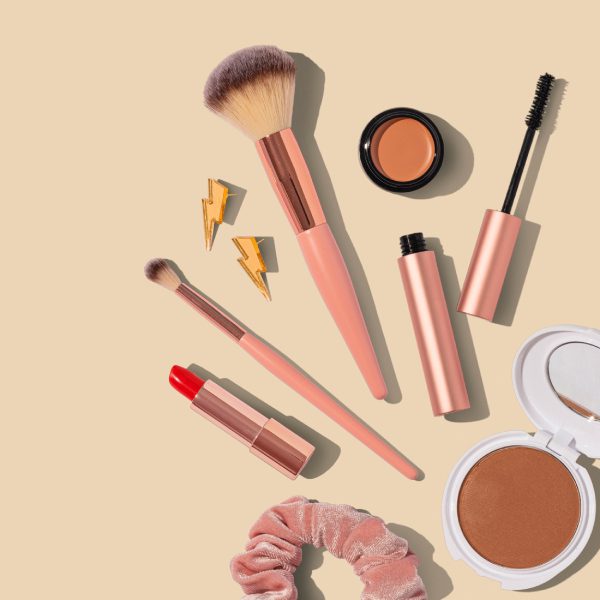 Making sure you apply enough blusher and bronzer on your big day is and should always be an integral part of your makeup routine (if that's the look you're going for of course), and especially when it comes to your big day. They add dimension and shape to your face, which is a desired quality when it comes to makeup, as you don't want to end up looking washed out. They also add a little bit of warmth and life to your face, which looks great in wedding photography. And we always say, you can never have enough blusher or bronzer as long as you remember to blend, blend, blend!
19. Use The Correct Makeup Tools
This tip is all based on personal preference of course, so if this doesn't apply to you, that is absolutely fine! But we would recommend familiarising yourself with the correct tools for the different parts of your routine, as we believe it makes for an easier application overall! Whilst practicing before the big day, experiment with different tools (e.g. sponges, brushes and beauty blenders) to see which ones work best for you and the bridal makeup you're trying to achieve. And of course, clean tools make for a smoother application, so keep on top of tool maintenance!
20. Avoid Excess Sparkle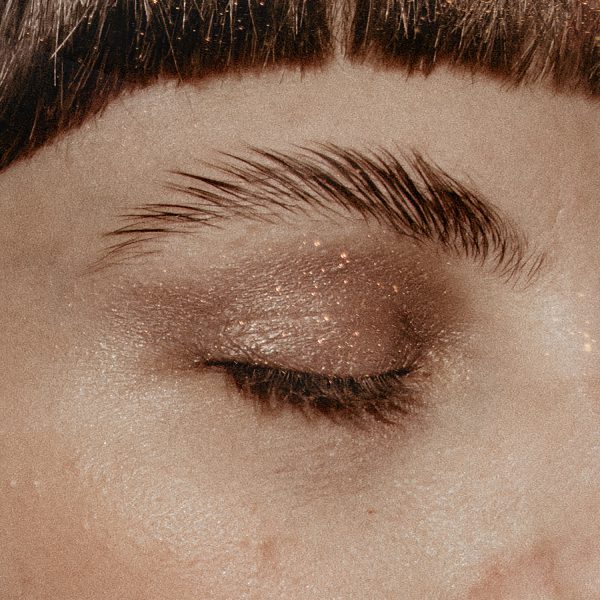 Now we know what you're thinking with this one, who doesn't love a good sparkle? And don't get us wrong we love a good sparkle as much as the next person. But it's recommended to tone down the glitter on your big day to avoid funny-looking wedding photography. Cameras pick up on things that we may not in person, so while we aren't telling you to COMPLETELY avoid sparkle, because it does look gorgeous, we would recommend applying it with a lighter hand. Maybe try a sparkly colour blush or bronzer?
And those are just a few of our favourite tops tips for applying your own wedding makeup! We hope these have helped you feel a bit better about your final bridal makeup look and that you'll keep these in mind on your big day – and practice, practice, practice!