12 Ways To Reach Gen-Z Couples In 2023
NB: To help you browse our best suggestions we have included some third party links. Some purchases made through these links may earn us a commission to help keep our blogs and offers current and up to date. Thanks for your support!
---
Just when you thought you'd got to grips with the millennial market, a new generation of wedding couples are emerging. Introducing Gen-Z. This generation includes people who were born from 1995 onwards.
Gen-Z have very different behaviour, values, personalities, and preferences to the generations before them. To help you get to grips with reaching Gen-Z couples, we've put together this handy guide full of top tips and useful information to generate leads.
1. Share Information Through Visuals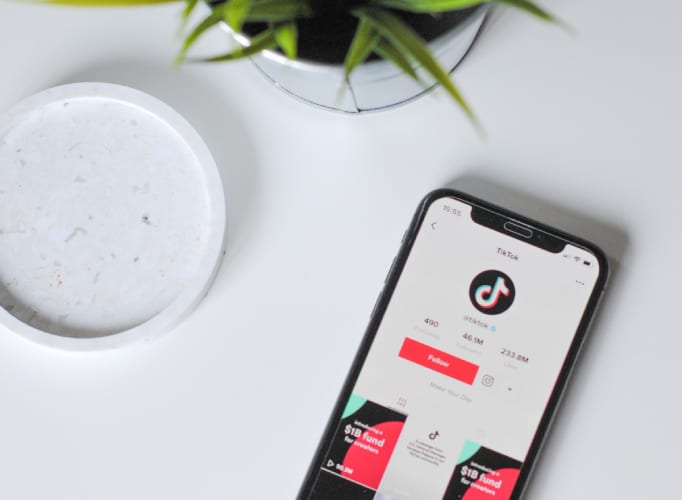 Gen-Z prefer to obtain information in visually appealing ways. Videos and image-based platforms like Instagram, YouTube and TikTok are most popular among this generation, so consider how you can share your business's information on these social media platforms.
Charlotte's Top Tip
Post eye-catching content so the user is intrigued to find out more. Infographics like our download are a great way to make information more digestible and reader-friendly for Gen-Z. You can create great graphics with the user friendly tools like Canva 
2. Gen-Z Are Omnichannel Shoppers
Gen-Z are most likely to check out your business on a range of platforms, not just your website. They will search you on Google and look at your other channels including wedding directories and social media sites. They want a 360-degree view of your business, and this is before you even know about them.
Charlotte's Top Tip
Be visible. Ensure you are on all platforms possible so you can be found no matter what the couple are searching, including on For Better For Worse, of course!
3. Grab Their Attention
Did you know, on average the Gen-Z generation only have an 8 second attention span? This means whatever information you are trying to share with them needs to catch their attention immediately. If you don't you could lose that potential booking.
Charlotte's Top Tip
Use video content and infographics to draw wedding couples in. Make sure your videos are short, sweet and simple, getting your message across quickly.
4. Cater To The Uber Healthy
You might not believe us, but Gen-Z typically drinks less alcohol than any previous generation. If you don't currently offer a non-alcoholic drinks menu, it's probably time to start thinking about creating one. It doesn't have to be boring. Come up with some fun, Instagrammable mocktail recipes that are just as fun as the alcoholic ones.
Charlotte's Top Tip
Create your own exclusive mocktail recipe and name it after your wedding venue. Alternatively, you can purchase great premade Mocktails from great trending companies like Three Spirit 
5. Flexibility Is Key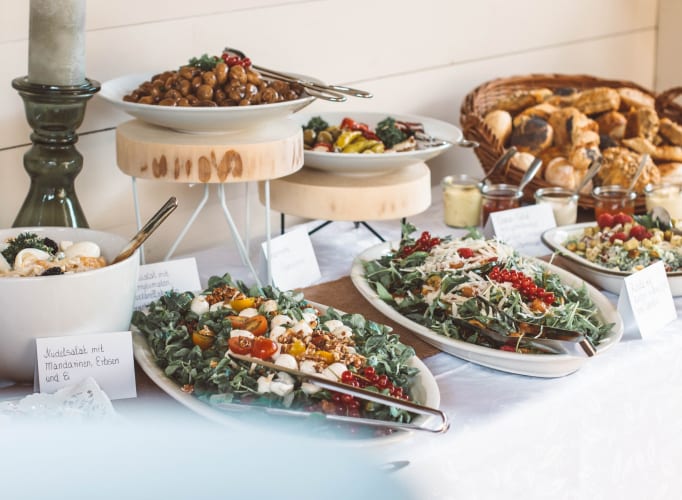 As with every new generation, Gen-Z have different views and values. They like to think outside the box, so be prepared for the fact they might not want a traditional sit down 3-course meal for their wedding breakfast. If you don't already, think about offering different food options, such as buffets, hog roasts and street food. Being flexible will give your wedding couple's more freedom with their wedding planning and make your venue more appealing to your Gen-z couples.
Charlotte's Top Tip
I recommend pulling together a list of recommended catering suppliers to help your wedding couples choose their ideal menu options. This will also help you to build local relationships in the wedding industry. Once you've built this relationship, they will be more flexible with your venue and future couples.
6. Respect Their Privacy
Don't pester potential leads, but make sure you contact them to show that you care and build trust with them. When contacting them, ensure the correspondence is always personal by addressing them by name and referring to their wedding details. This personal touch will go a long way and will help you to secure those Gen-Z bookings.
Charlotte's Top Tip
Do not buy leads from third party sources. They will not like you for that, and probably will complain. This will give your wedding venue a bad reputation.
7. Creativity Is Key
Gen-Z are all over Instagram and TikTok. They make up a large percentage of influencer followers, including the likes of DIY queen Stacey Solomon. They love the idea of creating their own wedding supplies such as stationery and decor but may not have the time. Your venue will appeal more if you are able to listen to their ideas and work with them to make them a reality on their wedding day.
Charlotte's Top Tip
Talk to them. Ask them questions about how they are planning their wedding. This is when you have the opportunity to secure some upsells.
8. Promote Diversity
Gen-Z believe in equality, so promoting diversity across your platforms shows your values align with theirs. Think about the imagery and content you are sharing on your website and social media platforms. Are you showing diversity or just one ethnic group? Make sure you are also sharing content from weddings of all cultures and religions if you offer this.
Charlotte's Top Tip
Be sure to include diverse images on your directory listings too, not just your own platforms. If you wish to update your For Better For Worse listing, please contact me.
9. Inclusivity Is Important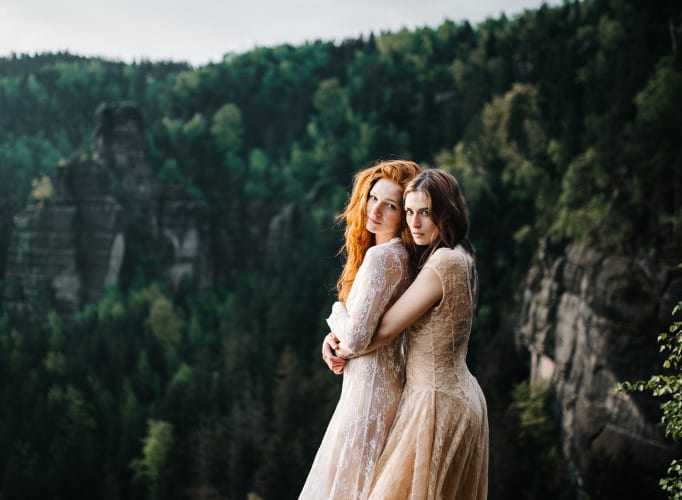 Gen-Z are incredibly passionate about LGBTQ+ rights. Think about the names of your rooms and packages. For example, if your main bedroom is called 'The Bridal Suite' you are not being inclusive to same sex couples. Why not change the name to 'Honeymoon Suite' to make this more gender neutral.
Charlotte's Top Tip
Ask your couples their preferred pronouns during initial communications so you are always on the same page. LGBTQ+ wedding couples will really appreciate this and shows that you respect them and their identity.
10. Consider Dietary Requirements
Veganism is on the rise. More people, particularly those in Gen-Z, are choosing to ditch the meat and go plant based. It's important that you offer vegan menu options with examples of dishes you can provide. It's also worth considering what gluten free, dairy free and celiac menu options you have to ensure you can cater to everyone.
Charlotte's Top Tip
Include these menus in your brochure along with your standard menus. Have this conversation with your wedding couple's during their tour so you have plenty of time to come up with flexible and bespoke menu options for their wedding.
11. They Are Tech Savvy
Gen-Z have grown up with tech by their side. So, it probably comes as no surprise that they prefer a text over a phone call. Why not follow up with your couples via text rather than emails? You will probably get a quicker and better response rate, too!
Charlotte's Top Tip
Did you know you can set up a business WhatsApp alongside your personal one? Using WhatsApp means you can see when they have read your message and when each couple is online. This is much better than using a chat bot.
12. It's All About Video
Gen-Z are the biggest consumers of video content. They watch twice as many videos as millennials, and 70% of them watch more than 2 hours per day. This is why using platforms like YouTube and TikTok are so important to maximise exposure and increase enquiries.
Charlotte's Top Tip
Go live on Instagram, create reels, have a laugh, and be yourself. Gen-Z can spot fakes from a mile away, so being genuine is your best bet. It's okay to have fun. You don't always have to be too professional. You are more likely to connect with your Gen-Z couples if you are a bit more relaxed.