Making The Most Of Your Instagram For 2023
NB: To help you browse our best suggestions we have included some third party links. Some purchases made through these links may earn us a commission to help keep our blogs and offers current and up to date. Thanks for your support!
---
Social media trends change, so while you might think you have Instagram all sussed out, you could be missing something new. It is easy to set up automatic posting tools and regularly update your Instagram with a series of images that really do show off your venue.
However, as with all platforms, Instagram continues to make changes and upgrades, and there are now features you may not have heard of and things you just haven't thought to do yet. The answer to the question 'should you update your Instagram for 2023' is most definitely yes!
Here are some great ideas, tips and tricks to get you started on your Instagram Business Account.
What To Include On Your Instagram Feed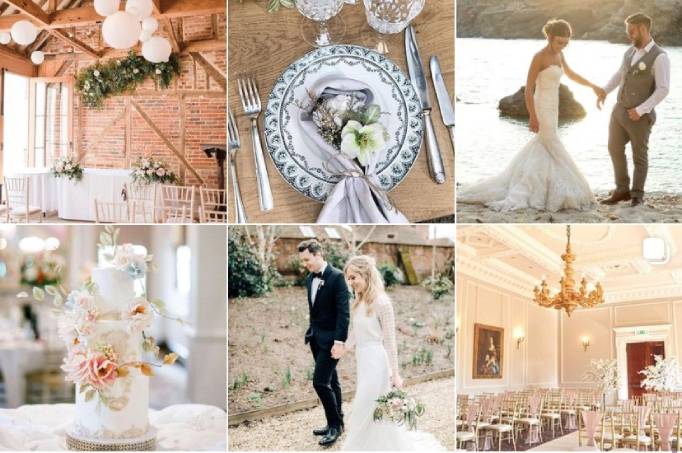 Finding things to post on your grid can seem over whelming but one thing to keep in mind is how your grid will look. Including a mixture of types of Instagram post styles is really important, mix it up with inspirational shots, food shots, venues shots and people of all diversities.
Ensure your feed look aesthetically pleasing, a great way to ensure your feed posts looks the best is using a planning app like Planoly to schedule Instagram posts.
Make it personal when posting about previous weddings, include the names of the couple who got married and a little capture of their big day can be created using an Instagram Carousel. This will also encourage potential couples to send direct messages to you about things featured from a real wedding.
What not to include? Good question. Don't include rubbish quality images in your feed posts, keep them bright and high res. Remember to always get the couples permission and the photographers before posting their content. Stick to full images, collages are not attractive to the eye and are very hard to see key details.
Charlotte's Top Tip:
My top tip would be to keep your text in your captions and not over the photo. This will result in better engagement and a cleaner looking feed.
Time Your Postings
The timing is key, you want to ensure you post your content when your Instagram followers are online.
As you may know, Instagram stories only stay for 24 hours and Instagram posts are on a feed, unless they go to your actual profile. So timing is key to get the best engagement possible on your Instagram posts.
There are plenty of tools online that will help you determine your best time depending on where in the world you might happen to be.
Charlotte's Top Tip:
My top tip to find the best time to post would be to use the 'Live' feature. Simply select live, but do not activate the live feed. You will see at the top of your screen the amount of Instagram followers that are currently online. Do this several times a day to find the best time for you to post. I would recommend doing this for a week to find the best time for your audience.
Instagram Reels Have Arrived
A relatively new feature, Instagram Reels are little videos that are not seen to be professional like a normal promotional video's. Have a little fun and let your hair down while creating them and bring out the personality behind your brand.
It's easy to create Instagram Reels. You can use pre recorded videos or record as you are creating the Reel. If you don't fancy getting in front of the camera, that's okay too. You can simply use images from previous weddings and use them to create a short snippet of what you can offer.
Instagram likes users who use their features and if you do, you are more likely to get featured on the explore page. So, it's worth taking a little time out of your day to use the feature and create some great content to maximise engagement.
Music is key, using a song that is currently trending will be sure to gain you more engagement on your Reel. Here is a great site to use to find out what songs are trending currently.
Be sure to use the hashtag #forbetterforworse when sharing your Reel on your Instagram so we can share it on our Instagram too!
Charlotte's Top Tip:
My top tip would be to create a Reel after every wedding you host. If you can include some testimonials from your couple in this to help you promote your wedding venue.
It's Time To Go Instagram Live!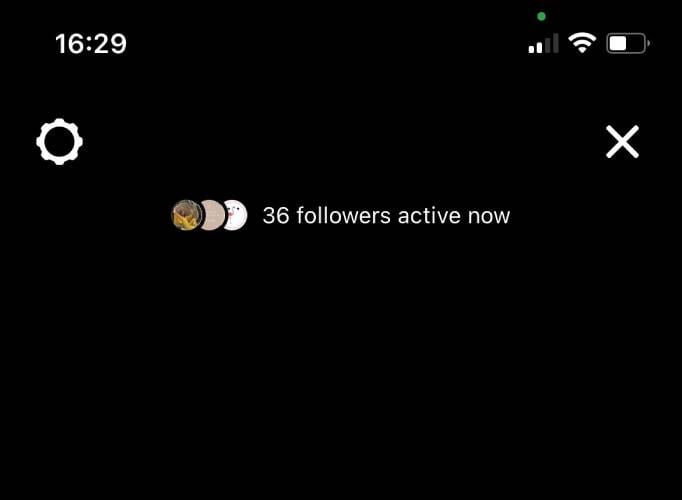 Putting your face in front of the camera might seem a little daunting but I promise you now, it will be the best thing you will do this year!
Video's get approximately 87% more engagement compared to a static photo. So, if you're not already using video content then you are missing out. This includes Instagram live videos as well as Instagram Reels.
Showing your face is showing your audience who is behind the brand making you become more approachable and friendly. Using Instagram live videos is a great way to talk to your followers and engage with them using little games like Q&A's.
If you are camera shy then that's okay, you can do a Instagram live video tour around your venue and make it personal by doing a little voice over.
These little snippets of behind the scene will help you build a strong relationship with your followers meaning you are building trust with potential couples who are planning their big wedding day.
Charlotte's Top Tip:
My top tip is to ensure you are creating good quality content for your audience to achieve this I would ensure you plan out everything you wish to include in your Instagram live ensuring it's relevant.
Explore Your Instagram Insights
How do you know what you have achieved and what you need to work on if you don't look back at what you have done? You don't.
Reflecting on what you have done well and what you need to improve on will help you deliver more engaging content to your Instagram followers who are in fact your potential future couples.
Instagram Business have their own built in tool to their app that allows you to see basic insights over a 7 or 30 day period. This gives you an overview of how many accounts you have reached and how many interactions you have had from your audience. It's basic, but will be enough information on your audience engagement for those who are just starting out.
If you would like a more in depth report to analyse you can use third party software like Zoho Social or Hootsuite to name a few to help you improve your Instagram marketing.
Charlotte's Top Tip:
My top tip is to set yourself realistic goals that you can achieve. This will help motivate you to learn more about how you can engage and interact with your audience.
Things To Remember
Using Instagram marketing can help you maximise your leads. Planning quality content is key and can be done in advanced so it doesn't take up your time every single day but it keeps your feed active and your audience engaged.
Be sure to stay connected to your potential couples on all platforms, not just Instagram.
My last top tip would be to engage with other accounts to make people aware of your profile which will help you to to gain more followers on Instagram.
Keep up to date with all of our Wedding Hour content including top tips from professionals in the industry and our Wedding Hour experts on our blog.