11 Virtual Stag Do Ideas During Lockdown
Published date: 17th June 2020 | Author: Hollie Bond
---
Tying your soon-to-be-married mate to a lamppost after a day spent on a pub crawl and doing an escape room challenge isn't a realistic scenario when it comes to stag dos these days.
Lockdown restrictions because of coronavirus mean thousands of stags that were due to take place this summer have been cancelled. And, as you can't get closer than two metres from your mates for the foreseeable, all hilarious stag antics are off the cards… or are they? 2020 has seen the rise of the virtual hen and stag do, so even if your flights to Prague have been cancelled, that doesn't mean the entire stag do has to be abandoned too.
Keep the date clear in your diary (what else is there to be doing anyway?) and host a virtual stag do instead. It might only be a practice run for the real thing, when things go back to normal, but you'll be amazed how much fun you can have with a WiFi connection and a group of best mates. No idea where to start when you can't manhandle your mate into a tutu and buy him a beer? From drinking games and food to themes and playlists, here's everything you need to know to plan a virtual stag do that the groom-to-be will love.
1. Be organised
Just because the stag do is happening virtually that doesn't mean you can all just log on one night and hope for the best. Obviously there's a lot less to think about logistically, but some preparation will really help turn an average online stag do into an unforgettable night. Make sure to share the details of how and when the stag do is happening with all the stags (e-vites if you want to be fancy, but setting up a WhatsApp group will work just as well), and decide whether you want to make it a surprise or not for the groom.
If you are springing it on him, make sure to draft his fiancé/ fiancée in to help get him primed for the big surprise. Get in touch with the other stags and come up with a plan of action for the virtual stag, making sure you've got an arsenal of activities and ideas (more on that below) up your sleeve to help make the virtual party feel like a real stag do.
2. Choose your platform
Zoom, Houseparty, Google Hangouts, Skype? Instead of trying to find accommodation in a city you don't know, the only decision you have to make for a virtual stag do is which of the many free online platforms you're going to host it on. Houseparty is good for smaller groups and has the added benefit of in-app games and quizzes. Zoom is popular as anyone who's working from home right now will already have it downloaded to their computer and you can have lots of stags on it at one time.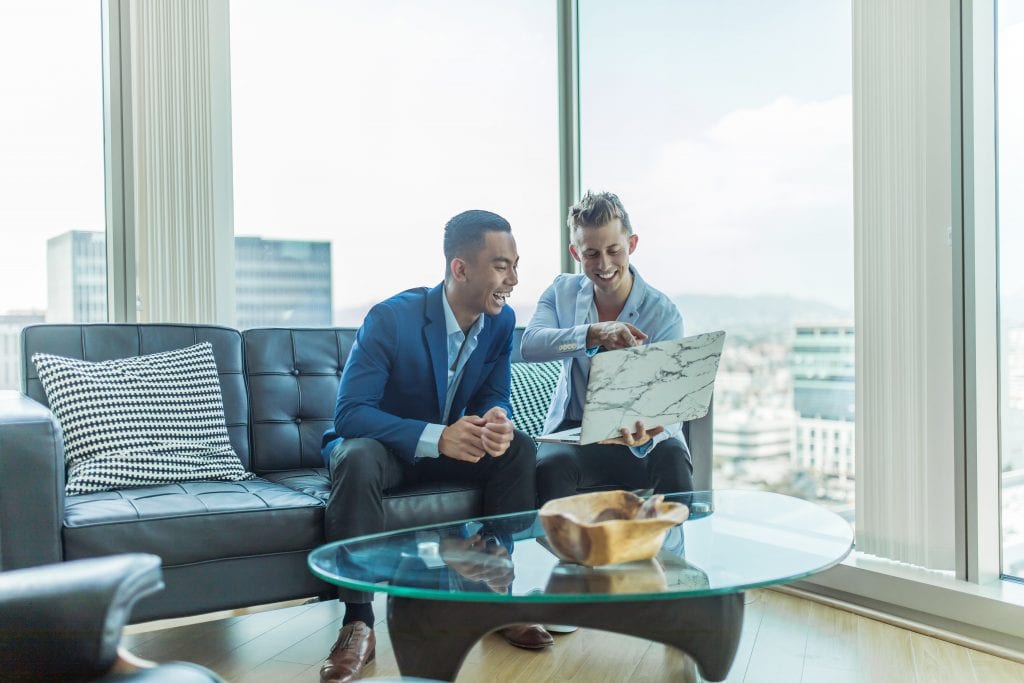 3. Be fully digital
Instead of trying to make a traditional stag work online, approach this virtual stag do from a techy point of view and embrace all the digital options available. Perhaps one of the stags is a whizz in the video editing department?
Then put together a video with funny messages or memories for all the stags. Look into apps that have virtual games or perhaps you could even try and get a famous person to record a message for your stag – perhaps someone from their favourite football team or one of their favourite singers (it's always worth a try, especially during lockdown when celebs are twiddling their thumbs!).
4. Have a theme
You don't have to go over the top, but a loose theme can help give the virtual party a sense of occasion and elevate it from your usual online chats with mates/ colleagues. Think about what your groom is known for and loves and find outfits or props to suit. You can all dress up, which would make a hilarious first impression when the groom first signs in to the virtual stag do or perhaps just make the groom look silly in a funny outfit.
If you have the budget and are organised enough you can send a 'care package' for the groom to open in front of the group. Fill it with themed items like the outfit you want him to wear and any other props that will be useful for games. If your original stag do had a theme (for example 'a day at the races' or simply 'Prague' send items that relate to this to keep the theme alive).
Related: Our Guide to Hosting a Virtual Hen Party
5. Order food and drink
Don't just presume all the stags and the groom will have the appropriate party food and drink in their house for the stag do. Instead get organised in advance and make sure all the stags order in takeaway to arrive at the same time (don't forget to order for the groom too!). Pizza, Chinese, Indian… whatever floats your boat. It can be a really nice touch to send a crate of beer or the groom's favourite alcoholic drink to his house in advance, along with the details of the virtual stag.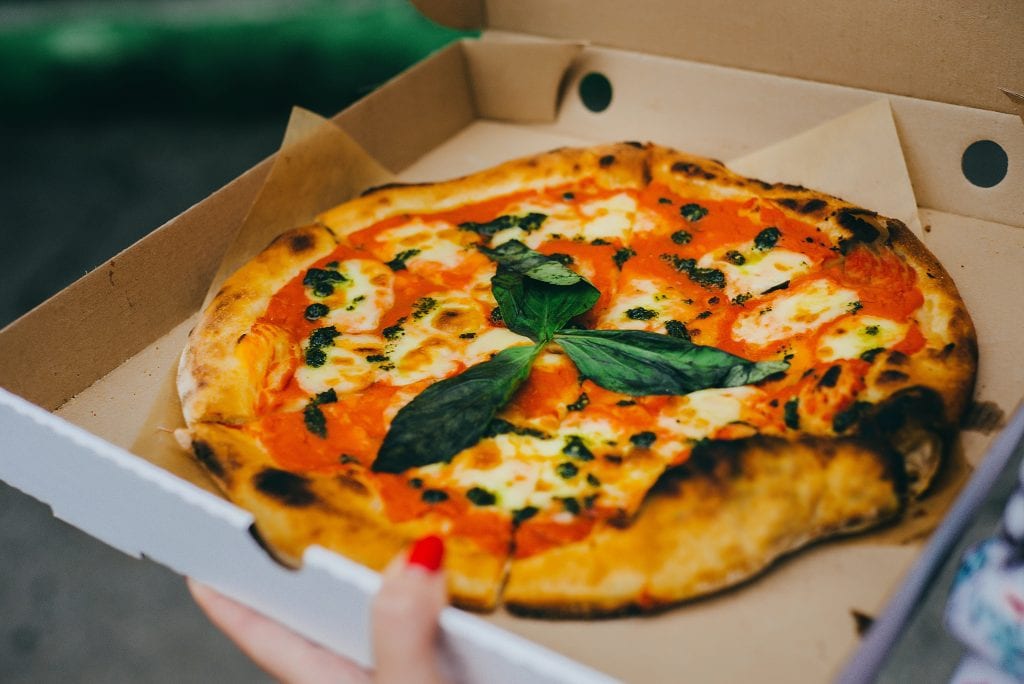 6. Put a playlist together
The quickest way to make sure a virtual stag doesn't feel like yet another Zoom work meeting is to have party playlist ready from the off. Try and incorporate tunes you know the groom will love and have a couple of different types of playlists ready depending on where the party heads (you might need some club classics for the end of the evening!).
7. Plan some games
A virtual stag needs some sort of structure as otherwise you might find it tails off rather quickly when the conversation runs out. So be sure to have some games up your sleeve to keep the fun going all night. It's a good idea to start with an icebreaker game too to get the drinks flowing and so stags who don't know each other get to introduce themselves. To make sure the groom takes centre stage ask him to say a statement about each stag and the others have to guess who he's talking about. This will spark really good chat about who is who.
As the evening goes on virtual poker works really well if all the stags know how to play, instead of a night at the casino. Sports -mad grooms might love to be quizzed on their specialist subject in A Question of Sport-style games. Cards Against Humanity have released an online version that is perfect for stag dos and online Pictionary (with naughty or funny subjects) can result in a lot of laughs.
Then there are the classic stag do games like Mr & Mrs/ Mr & Mr and guess the body part, as well as drinking games (beer pong, the Picolo app, forfeits for saying a certain word, dares for drinking with the wrong hand…). Or keep things simple and just come up with some hilarious at-home dares that the groom has to do for all the other stags' entertainment.
8. Prepare an activity
You might not be able to do that assault course you had booked or go on the boat trip you had planned, but there are some activities you can still do at a virtual stag. If you were going to a distillery or vineyard to do some spirit or wine tasting you can still do this from home.
You can set up your own tasting and get everyone to buy the same wines/ spirits or you can research local vineyards or distilleries, who may be running online events. Laithwaites have great advice for how to run a virtual tasting here. You'll be amazed to know you can even do a virtual escape room with all members of the stag do involved helping to guide the groom out of all manner of tricky situations. Karaoke also works really well as an online stag do activity.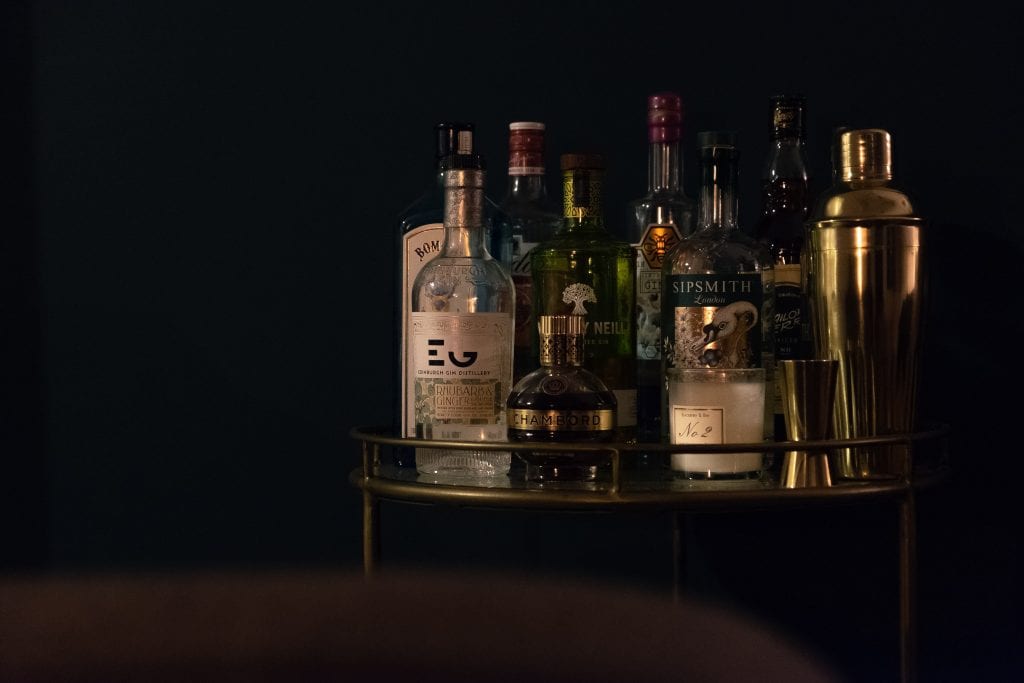 9. Host a house crawl
Forget pub crawls in the age of coronavirus, it's all about the virtual house crawl these days. It's as simple as it sounds, but still lots of fun. You basically have to work your way round each room and have a different drink(s) in each. So, shots in the bedroom, beer in the lounge etc. Let's hope the groom lives in a small apartment rather than a mansion house or this one could get messy!
10. Recreate the actual stag
If you were meant to be living it up in Albufeira during the weekend of the stag, why not bring your holiday destination into your homes? If you've chosen Zoom as your platform, you can have great fun with Zoom backgrounds and do your entire itinerary in picture form.
When the groom signs in to the call have the background set as the airport, then change it to the pub you'd have been drinking in pre-flight. Next, perhaps it's a beach in Portugal, followed by the vineyard you were meant to be touring and so on and so on. Get creative with any activities you were meant to be doing too. If you were planning on playing golf, set the background to a golf course and have one of those little indoor putting practise games for the groom (every time he misses it's a shot for someone!), or if you were going on a boat trip, set the background to a yacht and play the boat race drinking game.
11. Go with the flow
It's great to have activities and games planned, but it's also important to see where the night takes you. Depending on the group, the stag do might be a short, but sweet affair or it may turn into complete mayhem with stags dancing in their pants on their sofas at 2am. Take note of the vibe and be flexible – you might just end up doing all sorts of activities you never imagined possible when all the stags are spread across the country with only an internet connection and a six pack each!