The Union Club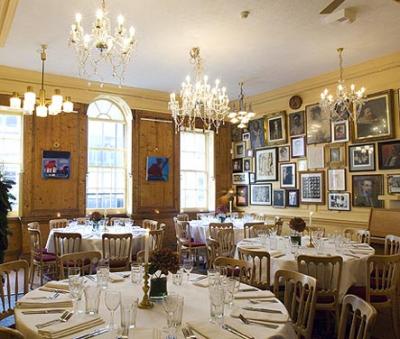 In the centre of Soho, deep in the heart of London's media and theatre land, the Union occupies a 270 year old, listed Georgian town house of exceptional character and charm. Widely loved among the senior media folk of the area as a unique and exquisite institution; the Union is a true oasis.

The club is available to hire in its entirety, and we hold a full Wedding and Civil ceremony licence. With over 20 years of experience, we are keen to assist you in making your wedding day a wonderful and unique celebration.

Our dining room is light, elegant and airy; some say one of the most beautiful rooms in London. Wood panelling, chandeliers, open fires and an eclectic art collection combine to create an ambience that is a true escape from today's frosty minimalism. The Union is organic, friendly and ever so slightly off the wall. As Gene Kelly once said to Judy Garland ; "Let's just put the show on right here in the barn!" - That's the Union style

Our cooking is a keystone of our success; our chefs baking their own bread twice a day and running a busy, robust kitchen, much in the style of an English country house. It's not unusual for members to call the kitchen direct, to request favourite dishes, plan a dinner party or just pinch a recipe.
Beautiful and sunny roof terrace, now open!

Website | Email | Request a Brochure