The Old Vicarage Boutique Wedding Venue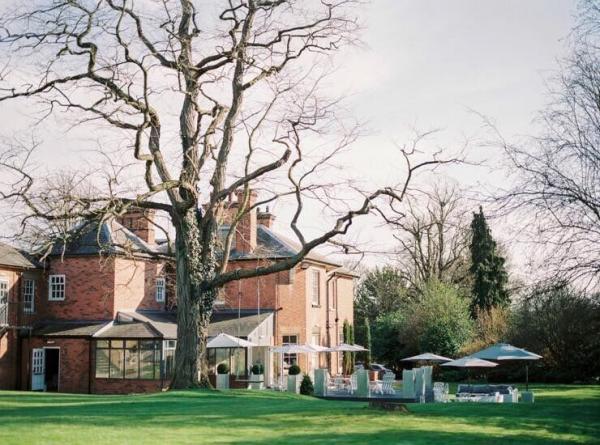 The Old Vicarage Boutique Wedding Venue, situated in the centre of the wonderful town of Southwell Nottinghamshire in over an acre of conservation area, was formerly a Vicarage linked to the Local Holy Trinity Church from 1847 to 1946, when it was then sold to the Nottingham County Council who subsequently opened its doors to guests as an old age peoples home and respite care. Sadly for the local community this was closed in 1999. Unfortunately after standing empty for several years, the building went into disrepair but was saved and extensively refurbished by Suzanne Fitzpatrick who bought the property in 2005, in an auction with a dream to turn the very much dilapidated building into something special, which after 2 very long and hard years she did. Bringing to life what is now the beautiful and exclusive The Old Vicarage Boutique Wedding Venue.

The Old Vicarage Boutique Wedding Venue opened its doors to the public for the first time on the 1st May 2009. Bringing Southwells first unique fine dining experience, taking comfort and personal service to new heights. And over the last 6 years, has received astounding reviews and awards for the hotel and intimate weddings, which they hold onsite, and is now being recognised as one of the most exclusive wedding venues in the Midlands including one rosette for the restaurant.
Towards the end of 2014 The Old Vicarage made the decision to close the hotel side of the business due to the success of their weddings and events. So 2015 brings a very exciting year for this beautiful 1847 built Victorian building including weddings, corporate events, christenings, birthday celebrations and anniversary parties. For weddings we can accommodate up to 60 guests in the day and 80 for the evening.
Offering 8 beautiful and individually styled bedrooms, the Vicarage offers pure luxury from details such as Molton Brown products and Royal Doulton cutlery. Each aspect of our events are micro managed by the wonderful Vicarage team whereby they attempt to ensure every detail is taken care of without fail, which includes a full personalised wedding plan. Detail is the Old Vicarage key to success!

The Old Vicarage is the perfect venue to hold your wedding breakfast, civil ceremonies and receptions. The house and grounds are the perfect backdrop to make it a day you have always dreamt of.

We can provide as much or as little support as you require when planning your special day from invitations, flowers, music and photography to menu planning. We are a one-stop resource for all your wedding co-ordination needs.

You can book the exclusive use of the venue and grounds or just the dining room depending upon your requirements. We will tailor the day to suit you - whether its a small intimate wedding breakfast for ten or a larger reception.
Website | Email | Request a Brochure
Latest Review