The secrets of the bridal bouquet
Published date: 20th August 2019 | Author: Hollie Bond
NB: To help you browse our best suggestions we have included some third party links. Some purchases made through these links may earn us a commission to help keep our blogs and offers current and up to date. Thanks for your support!
---
You've been to weddings and seen the bridal bouquet, and probably never thought anything more about it than either 'That's pretty' or 'What was she thinking?' Now it's your own big day there are a few things to bear in mind when selecting the flowers you'll be clutching as you walk down the aisle.
A little bit of history first – who started the tradition and what does it mean? It's generally accepted that the carrying of flowers at a wedding symbolises fertility. Greek and Roman brides and grooms wore garlands of flowers; in Arab countries orange blossom was carried for good luck, and of course its scent. The smell of the bouquet was important in past-times, when maybe bathing was not so frequent, thus in this country for centuries strongly scented herbs like rosemary were the main part of the posy. Dill was often used too, and carried its own tradition – it was said to be the herb of lust, and when the ceremony was over was eaten by bride and groom – and sometimes their guests (kinky).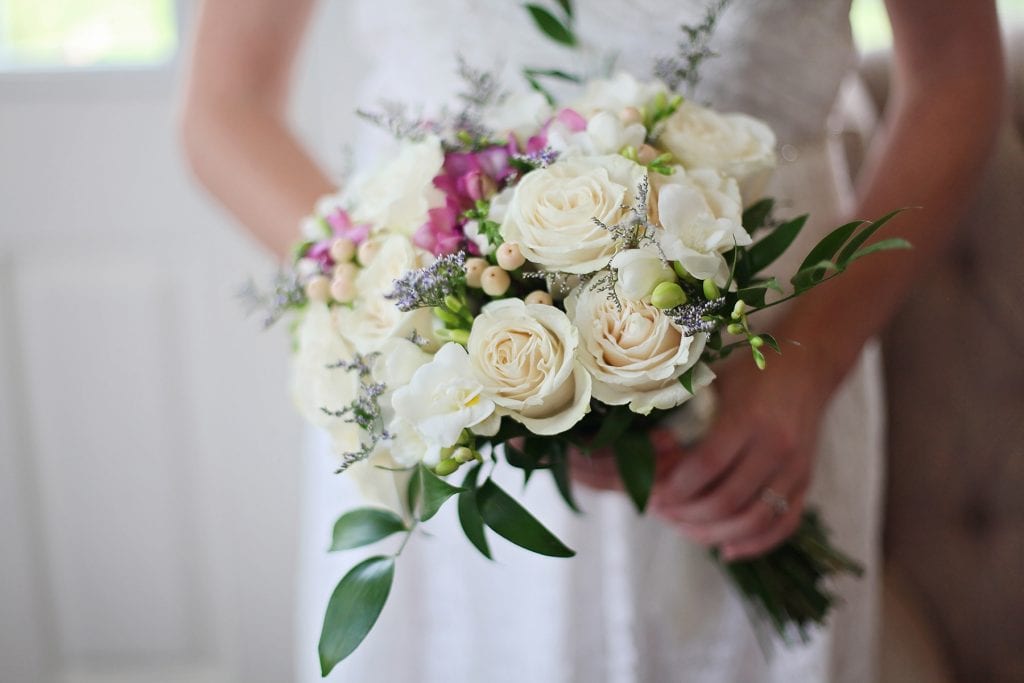 Flowers and herbs have long been assigned meanings – Rosemary is a case in point, signifying remembrance and fidelity – so some brides like to refer to reference works or websites that explain what message their favourite flowers will convey. Frankly, unless you have experts in the language of flowers attending your ceremony it's probably not a big deal, but here are some of the odder ones to consider: the fig means argument; basil can communicate hatred – though it's great in salad dressings; meadowsweet says uselessness; and scabious it seems shouts unfortunate love.
Wedding planners and other professionals will help you with the intricacies, but here are a few things to consider. Firstly, do you want real flowers (cultivated or wild too is a question), or artificial? Silk won't fade, and there's no danger of flopping – nobody wants wedding day floppiness as it were. Secondly, you want them to match and complement your dress, so providing the florist with a little swatch of spare cloth is a good idea. Next, do you want to incorporate any little personal items? The bouquet is a good place to work in one or more of your old, new, borrowed and blue list – maybe a piece of jewellery that has a special place in your relationship.
What is used to bind the flowers together needs some thought too. A piece of cloth left over from your dress is ideal; or a ribbon can be pretty – both can be made into handles by your florist.
As with dresses the design of the bouquet goes through fashion phases. Fashion-plates of the Twenties will show brides with bouquets 'enhanced' by turkey or other feathers. Those of us who lived through them would like to forget the Eighties, the decade that taste forgot, but in the back of our minds we have dark memories of huge, arm-muscle testing bouquets, sometimes shaped like fans though in scale terms more like lacrosse racquets. Hair was big, and so all at times was the bouquet.
What you carry should suit you of course. A little posy can be charming, but if you're not confident a slightly larger adornment can give you a feeling of security. Rather grander is the sheaf that you drape over your arm, to be handed to a bridesmaid when you are at the altar. If you are particularly religious you may want a prayer book with a small spray of flowers attached. Or in the new austerity Britain will the WWII-style corsage come back? A style imported from Switzerland, the Biedermeier, is said to be gaining in popularity, offering both simplicity – concentric circles of different flowers – and elegance.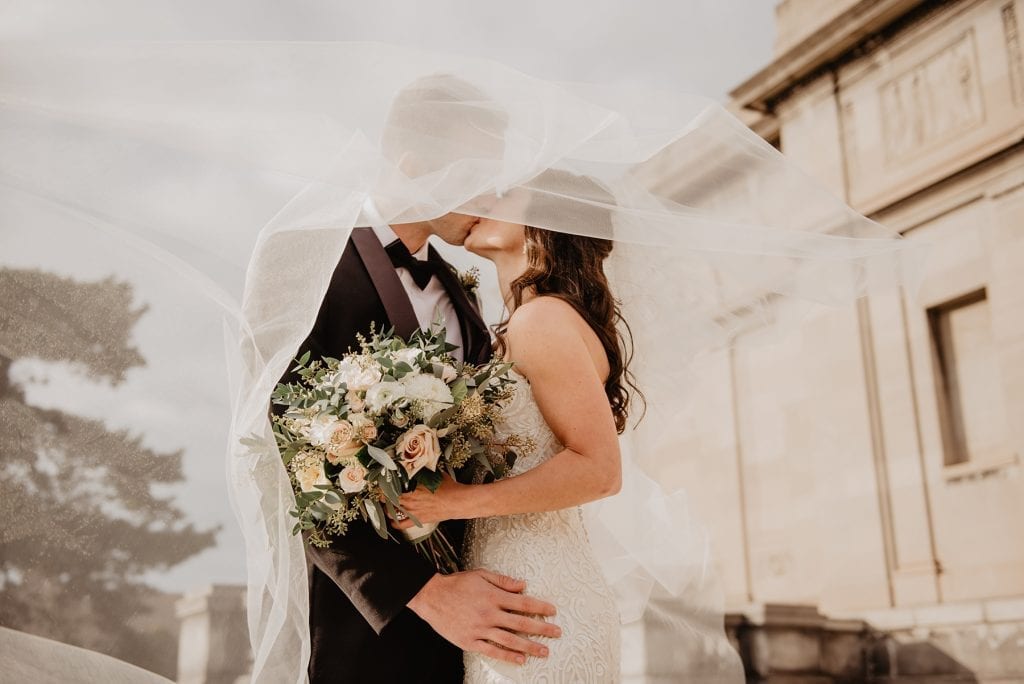 So you've chosen the flowers and the design, now what is next? How to hold it is another consideration. Not please too high, certainly not covering any of your face. A small bouquet looks best a little above waist height, possibly centrally. But it need not take two hands, nor necessarily be held right in front of you – at the side with flowers facing down can suit some dresses and brides.
A good tip many photographers will give is to make the obligatory wedding cake photo less like a bakery advert by posing the posy beside the great white confection, lending the scene a touch of colour too.
One of the great set-piece moments in any wedding is throwing the bouquet, a custom that we Brits are thought to have originated, and passed to the Americans and others. Some reckon this was a way of avoiding a rather undignified alternative – if you could get a piece of the bride's dress after the ceremony it brought you good luck, which conjures images of brides in tatters. The good luck has evolved into the folk-tale that whoever catches the tossed bouquet, and can fight off rivals for it, will be the next to marry.
Amusing but instructive – keep things simple is often the best policy – is the story of the Italian bride who wanted all her single friends to benefit from the magical power of her flowers. She arranged for a micro-lite pilot to swoop overhead as she threw the bouquet high, to catch it, break the binding, and strew flowers on all the lucky girls. It hit his engine, he crashed and was hospitalised.
It may only be a small part of your planning, but the bouquet draws the eye so don't disregard it. Practice how you hold it, getting friends to watch you and say what suits you best – it's good to have them with you when you visit the florist too. Make sure you and the bridesmaid know how you will hand it over and when, and that you will need it back! And (with a spare not the real thing) have a go at the over-the-head-backwards throw – we're sure you'll have a mate or two who will want to practice catching at the same time.