The Secret To That Awesome Confetti Shot
Author: Jennifer Jane
NB: To help you browse our best suggestions we have included some third party links. Some purchases made through these links may earn us a commission to help keep our blogs and offers current and up to date. Thanks for your support!
---
One of my most favourite parts of the day, without a shadow of a doubt, is the confetti shot. For me it takes all the best parts of the wedding and throws them together in one shot; the Bride and Groom, guests, love, laughter, joy, excitement, a sprinkling of colour and the unexpected.
So how do you make sure you get a fantastic confetti shot that you can frame and hang on your wall to enjoy for years to come? First off talk to your photographer. All those amazing shots you've been admiring haven't happened by accident they've been choregraphed to make sure they're that awesome.
So here's some my top tips for getting the best out of your confetti shot.
1. Discuss With Your Photographer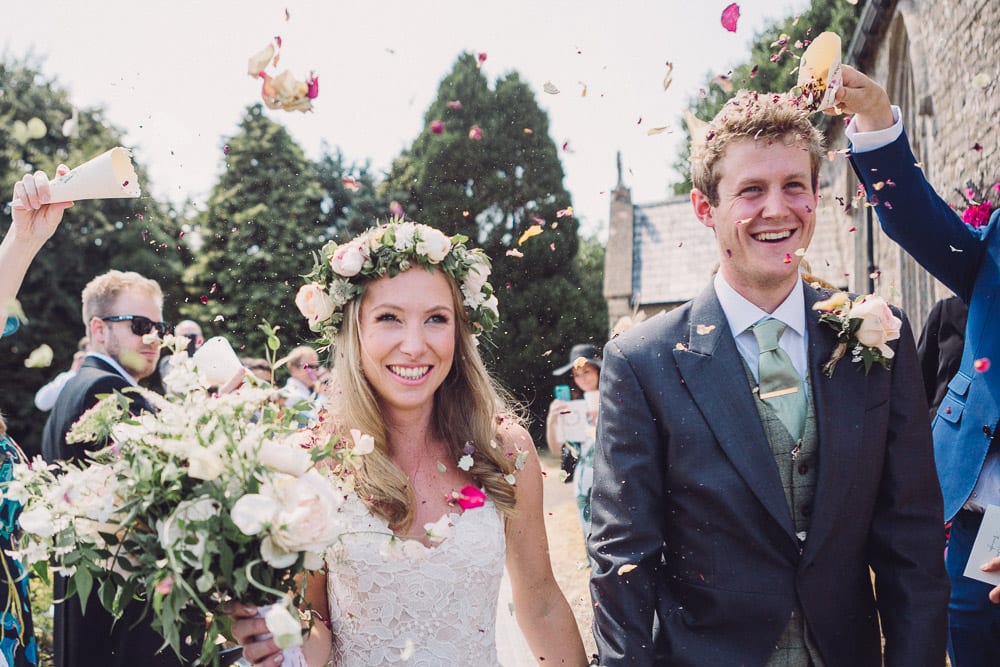 Chat with your photographer about this before the big day.  Traditionally these are done after you leave the Church, but many Churches these days aren't keen on you doing them within the grounds, so it's worth checking to find out what the house rules are, or whether your venue has any too.
There are also a couple of ways to do them. Do you want your guests to stand around you in a horse shoe and throw it over you or do you want to walk through a tunnel? Your photographer will also be able to help advise the best location for you to get the best out your shot.
2. Chooses The Right Confetti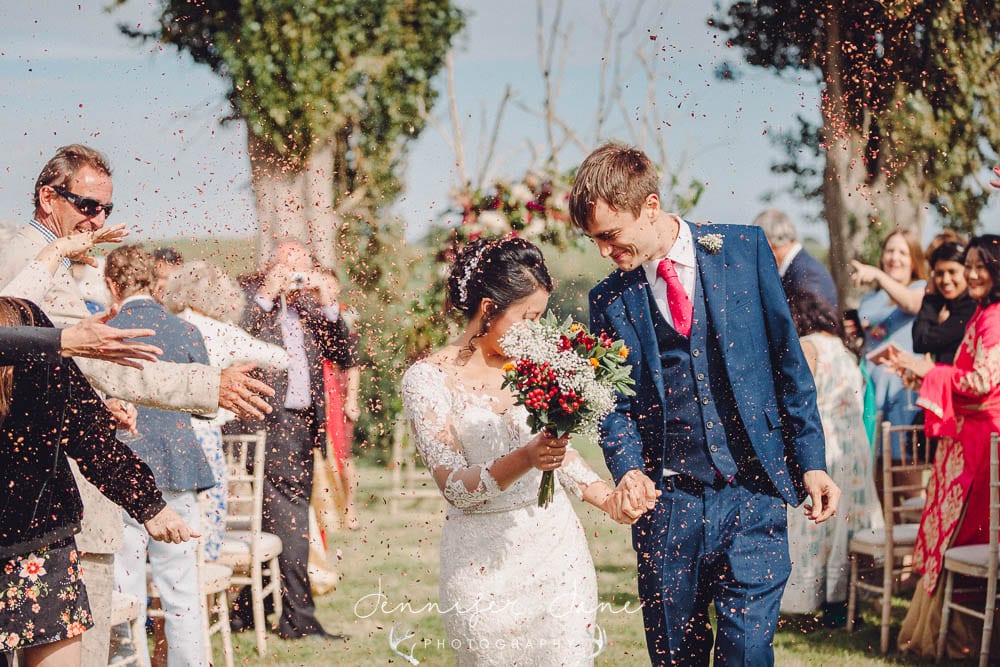 There are lots of different types of confetti available to buy, from synthetic types to organic paper to natural petal confetti. Many Churches and venues will only allow organic or natural confetti. And If you decide to choose natural petals, delphiniums and wild flowers, are light and fall delicately to the ground. And then there's the confetti canon…..
3. Make Sure Your Guests Know How To Throw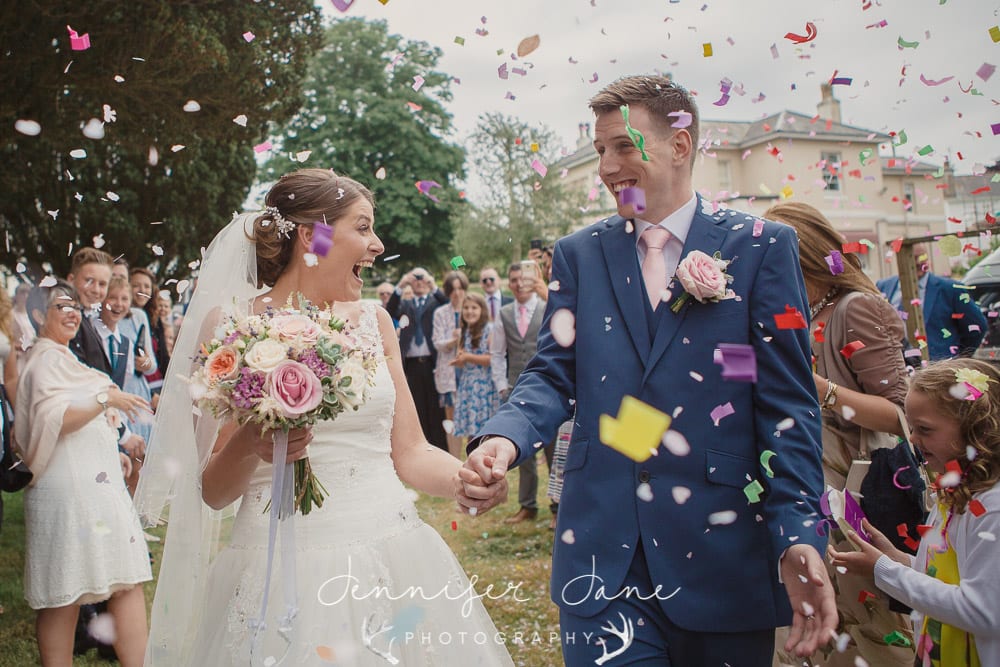 Seems a no brainer right? But you'll be amazed by how many guests just randomly lob their confetti at the Bride and Groom, so they get a face full of confetti, ending up pulling faces as they spit confetti out their mouths. The best way to get a really good throw is to throw up and over, so it gets some height and falls down gently over the Bride and Groom.
4. Go Big Or Go home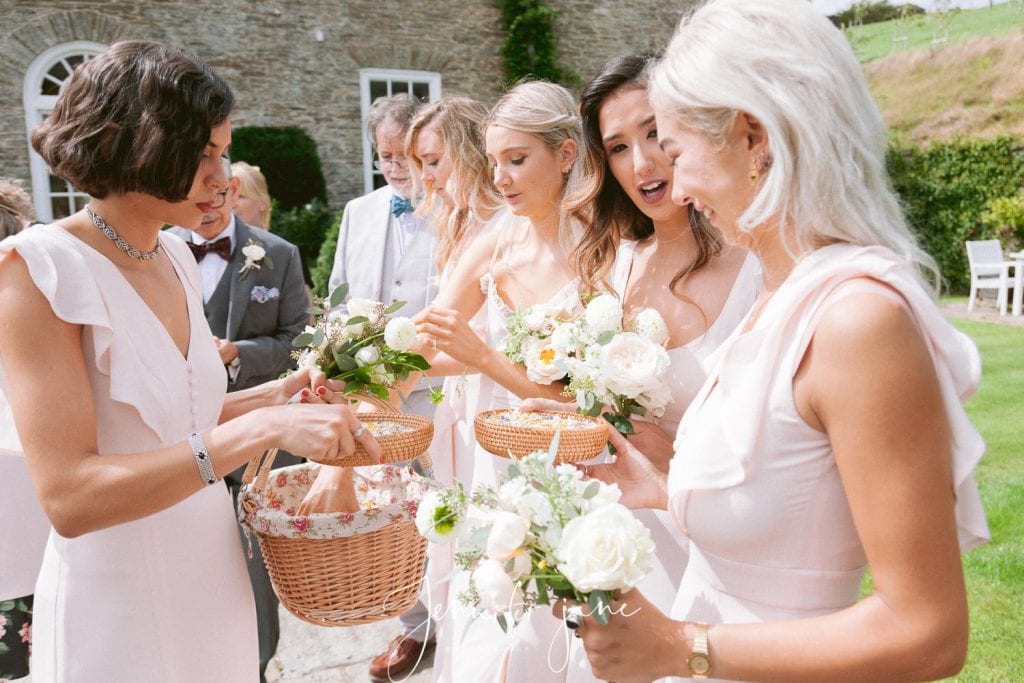 If you're supplying confetti for your guests to use, make sure you do your calculations as to how much you'll need. A good handful per guest is a reasonable amount. With a confetti shot, more is definitely more. And really if you want a good confetti shot, as far as I'm concerned go big or go home!
5. Don't Forget To Look Up And Smile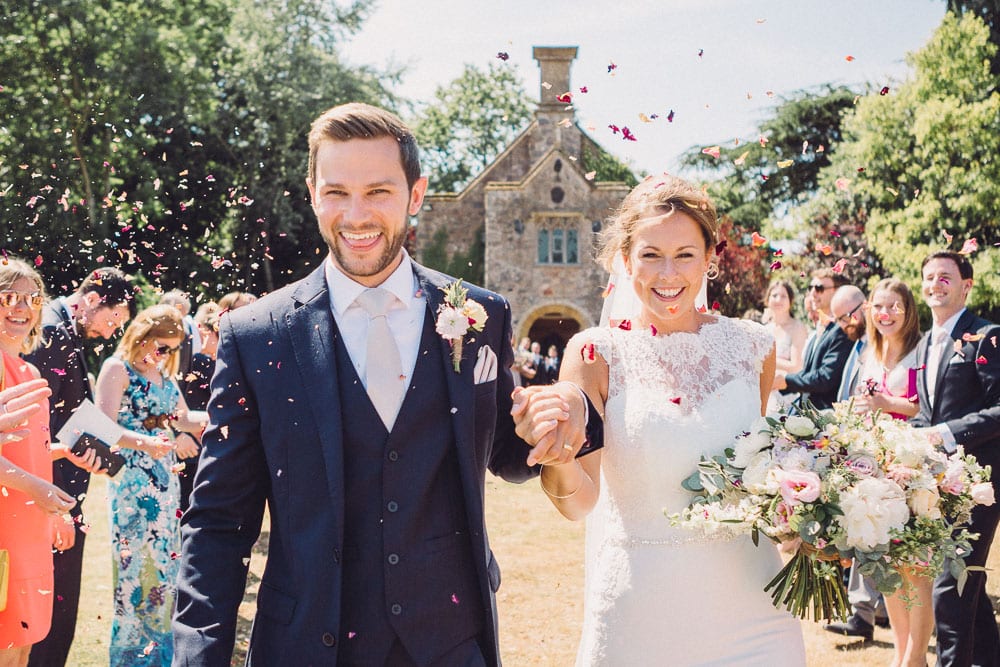 It's super tempting, reflex even, when your nearest and dearest are chucking dead foliage at you to turn your head and look away. But remember it's going to look amazing. So relax and enjoy the moment. Hold your head up high, smile and enjoy the love and excitement of your guests as they shower you with confetti.
So there you have it, my top 5 tips for the perfect confetti shot