Planning a Luxury Intimate Wedding
Author: Kristina Murphy
NB: To help you browse our best suggestions we have included some third party links. Some purchases made through these links may earn us a commission to help keep our blogs and offers current and up to date. Thanks for your support!
---
When planning a luxury wedding, quality is always paramount. However, when planning a luxury intimate wedding, the phrase quality over quantity could never be more appropriate.
Luxury weddings are about abundant beauty and immaculate details. Intimate weddings call for no less impact, and just as much perfection, but with a focus on creating a design-led celebration for your closest loved ones rather than an all-out extravaganza for everyone you know. Quality over quantity should not be misinterpreted to mean a lack of indulgence or experience, but instead be understood to mean superb levels of service and style above any limitations on scale or size.
As one of the leading luxury planners in the UK, we, at Sweetpea & Blossom, understand the exceptional quality, expert service, and exquisite attention to detail needed when planning a luxury intimate wedding. Choosing an overused 'theme', selecting average suppliers, or overlooking the finishing touches, simply won't cut it. Planning a luxury intimate wedding needs meticulous consideration and an eye for refined detail.
With years of experience wedding planning at some of the world's most prestigious venues, and for high-profile personalities, we know what's needed to plan a wedding you and your guests will remember for a lifetime. It takes a great deal of logistical organisation to make a luxury wedding look effortless, and it would be impossible to sum up everything that goes on within, and behind, our renowned service in just a few simple tips. However, that being said, we would love to share some of our expert advice, so you can plan the kind of romantic celebration dreams are made of.
Here are some of our trusted suggestions for ensuring your luxury intimate wedding is the beautiful and flawless day you envisage…
Choosing A Venue
There is a plethora of lovely wedding venues in the UK, and across the world; but just 'lovely' isn't what you're looking for. You need to choose a venue and space that is super pretty, and with a superior quality of service to back it up. Something way beyond the ordinary. Something breath-taking.
A chic hotel, for example, with five-star amenities, highly-trained staff, and impeccable interiors; an exclusive manor house with fabulous gardens and a reputation for excellence; or a private members club with distinctive décor, a notable location, and a commitment to exceptional service, such as Annabel's in Mayfair with its floral adorned walls in The Flower Room – an enchanting space for an intimate wedding, like no other.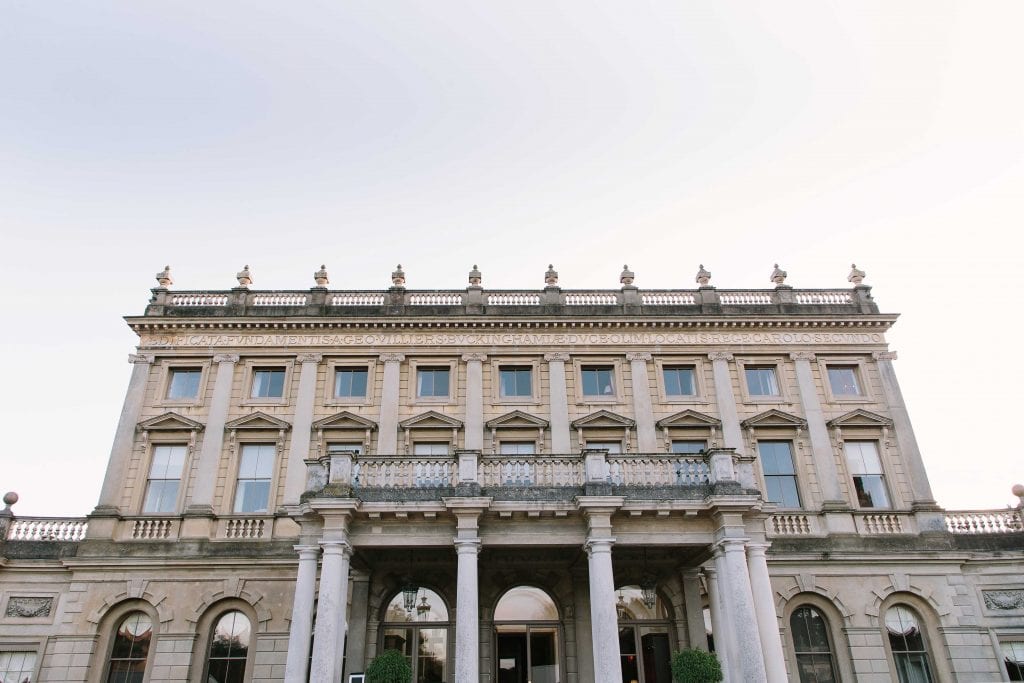 Carefully Selected Suppliers
Once you have found your ideal venue, and have a vision in mind for your day, you can start selecting those who will make your dream wedding a reality.
Finding the right suppliers for a luxury intimate wedding isn't as simple as doing a quick internet search and choosing the first on the list. You must carefully consider who will fulfil the quality and attention to detail you require, and execute their specialism with flawless precision.
Most importantly, invest in a talented, confident, and well-respected photographer. Good photographs are timeless. Long after your wedding, your albums and framed photos will be the lasting memory of your day.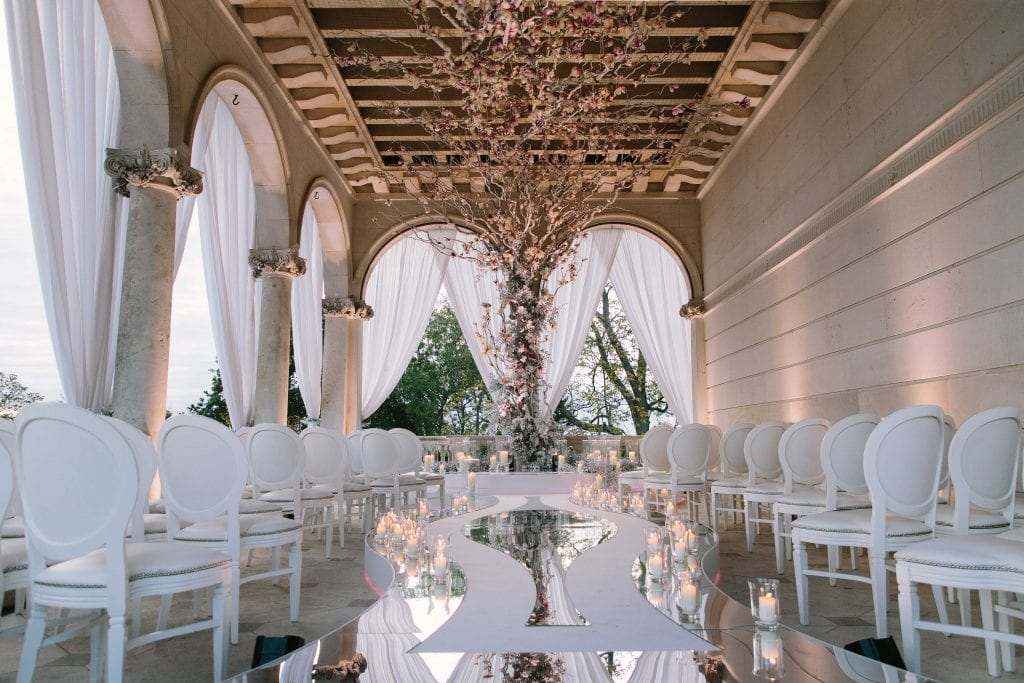 Luxury Intimate Wedding Design
Think outside the box when it comes to your wedding design. Create a setting unique to you as a couple, and don't just copy what you have seen replicated a hundred times before.
Incredible florals will always create a talking point. Even if your chosen venue space is small, think big when it comes to your floral installations. An abundance of flowers is the epitome of romantic luxury and, with social media being such a big part of life these days, photos of expertly designed florals will always get shared by friends and family.
A perfectly laid table is just as important as the flowers and overall design. Luxury and stylish tables start with good flatware, glassware, and place settings, and never hold back on detail such as centrepieces. Use candles to add atmosphere and, specifically, tapered or dinner candles to add a chic pop of colour to a scheme. Be creative with place settings; and don't overlook seating (never use bad chairs – they will make or break a wedding design!).
For a super luxe look have a bespoke table created with each guest's name etched into the surface, and either their or your initials embroidered on their napkin.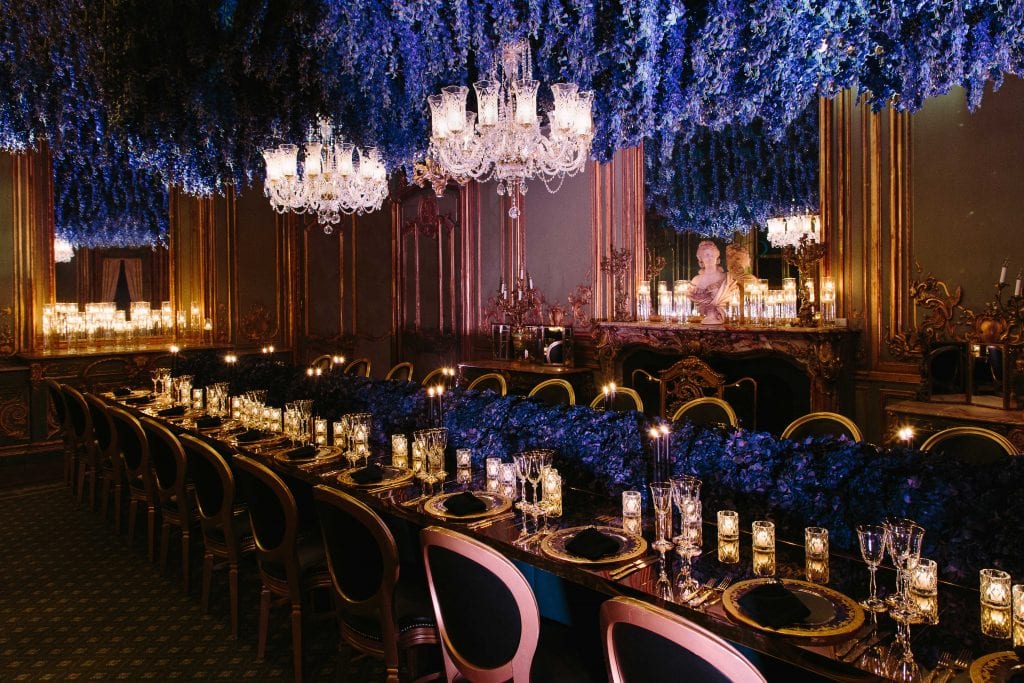 The Guest Experience
Speaking of personalisation (a mark of luxurious quality), monogrammed napkins and etched tables are just the start. Hyper personalise each guest's place setting for a dining experience they will never forget. Personalised menus with metallic detailing, chic ribbons embroidered with guests' names and tied around their personalised napkins, individual gifts with hand-calligraphed tags.
However, the guest experience isn't just about the wedding breakfast. You want your guests to be wowed from start to finish, so they talk about your incredible wedding for years to come.
Create bespoke room drops for each guest (gifts placed in their hotel room before arrival). Make the wedding day fun for them, don't leave them standing around with nothing to do whilst you're busy having photographs. Surprise them throughout the day and keep them guessing so no one gets bored.
Use entertainment to change up spaces and keep the day moving, and music to set the scene. Fun and lively music is a quick way to get the party started and tell guests it's time to let their hair down, but it can equally create a serene setting for your ceremony – letting guests breathe for a second before a day of celebrations.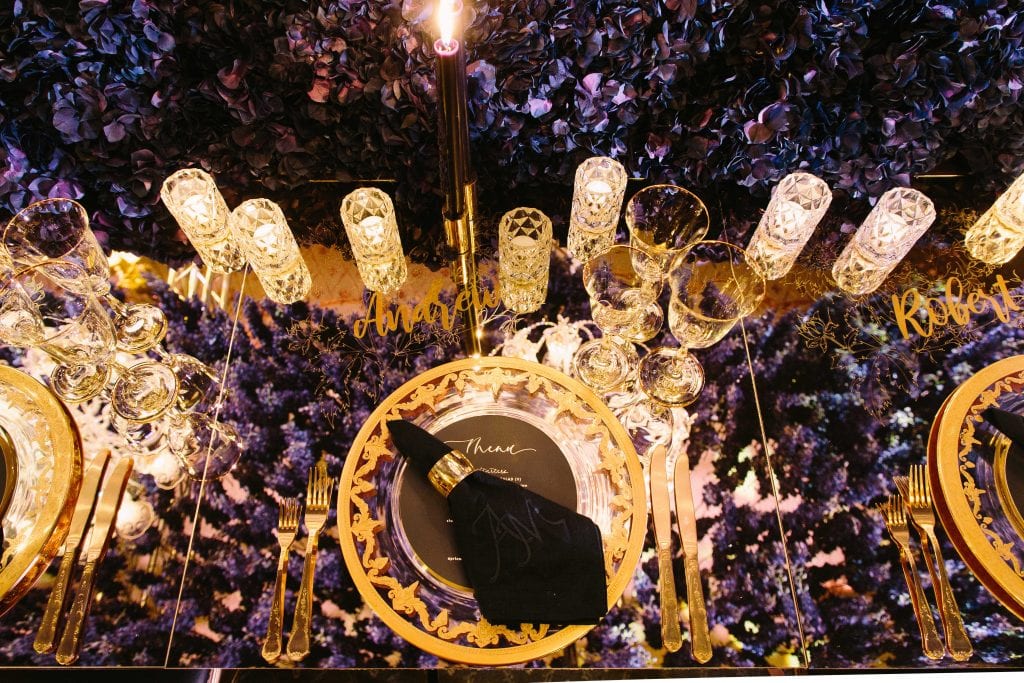 Luxury Wedding Details
Intimate weddings don't have to lack details, in fact, investing in the finest details and finishing touches is what will set your wedding apart from every other.
One finishing touch we often see couples forget is scent. Scent is a must! A wedding should appeal to all the senses, so it should smell as good as it looks. Carefully considering the scent of your day will allow guests to be magically transported back through memories, long after the day is over.
It's this kind of attention to detail, and a passion for seamless organisation, Sweetpea & Blossom's service is built upon. Without impeccable details and those all-important finishing touches, a wedding design can quickly fall short of your beautiful vision. That's why an experienced wedding planner, with an impeccable eye for detail and understanding of true luxury, can be invaluable in bringing together your perfect day.
Planning a luxury intimate wedding doesn't have to be stressful. With the right wedding planner and a focus on making your day unique to you as a couple, you can relax knowing your dream wedding is in safe hands.
We hope our recommendations help you in your wedding planning journey and wish you all the best for your luxury and intimate day.