What Is a Promise Ring?
Published date: 27th September 2020 | Author: Hollie Bond
NB: To help you browse our best suggestions we have included some third party links. Some purchases made through these links may earn us a commission to help keep our blogs and offers current and up to date. Thanks for your support!
---
Yes, there's another ring that you might want to consider when you're tying the knot, alongside the engagement and wedding ring… the promise ring. Here's everything you need to know. 
Thought you knew everything there was to know about the world of wedding rings? You buy the engagement ring, propose and then get married by exchanging wedding bands. Simple! So what's this about a promise ring and where does it fit into the soon-to-be-married timeline? More to the point how do you fit yet another ring onto your hand and who is a promise ring for? So many questions! Before you head into your nearest jewellers on the hunt for the perfect engagement ring, you might want to read this first…
What Is a Promise Ring?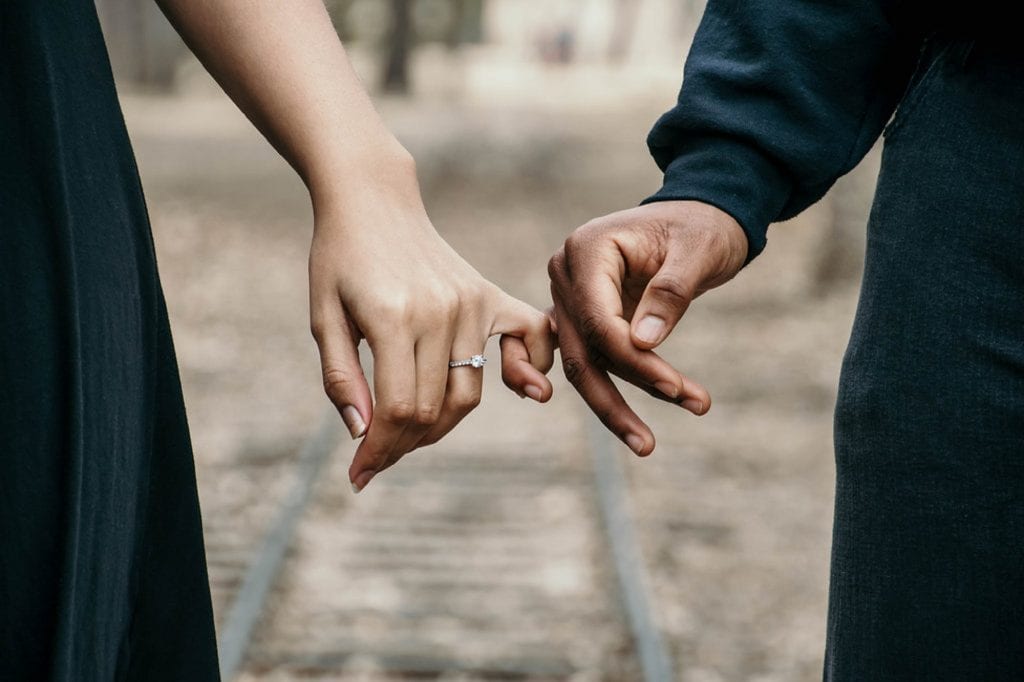 Well, it's not as complicated as it might sound, as the clue's in the name here. A promise ring, is a ring that is given to a person by their partner as a symbol of the strength of the relationship and as a promise that when the time is right it will be followed by an engagement ring. It's a way of showing your commitment, without taking things too seriously too quickly.
If one or both of you is a bit scared of the huge decision to say "I do" a promise ring can be a cute way of agreeing to be together without legally labelling it as marriage for a while. Imagine it a bit like getting a puppy together before you decide to go all in and have a baby!
Where Do Promise Rings Come From?
Promise rings are becoming increasingly popular these days, especially with couples who can't afford a wedding because they're buying a house together for example or those couples who just want to wait a little longer before taking to the aisle. However, it's not a new trend dreamed up by jewellers trying to get us to buy yet another ring on the journey to becoming a husband or wife.
Promise rings are actually thousands of years old, started by the Romans, who used them as a legally binding contract of a betrothal. They've also been popular in the 16th and 17th centuries and during the romantic Victorian and Georgian periods.
Who Wears a Promise Ring?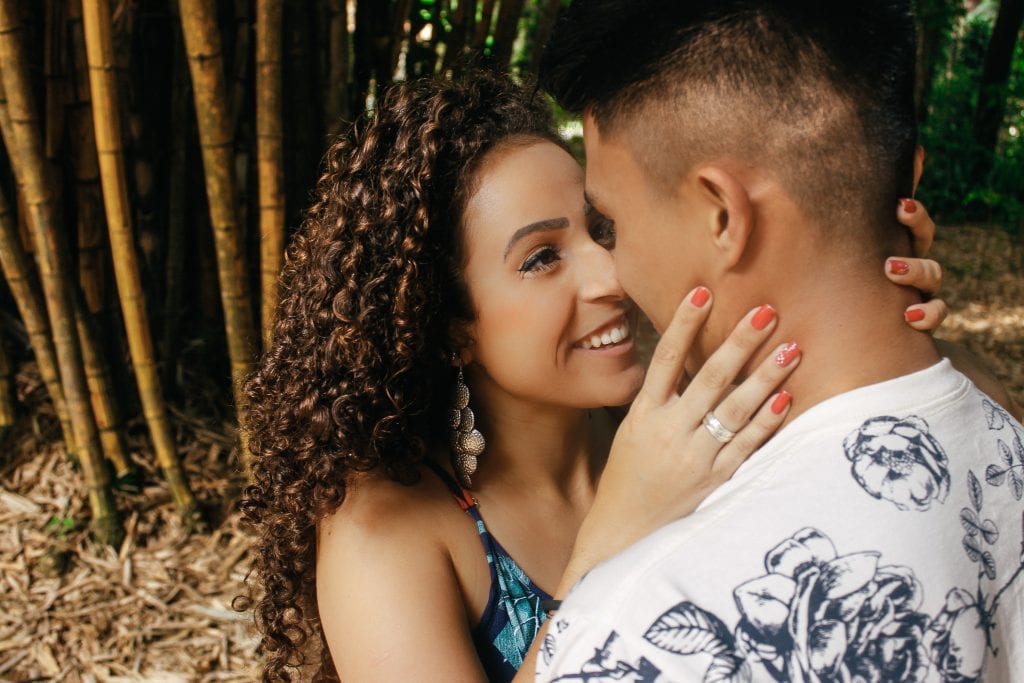 That's the beauty of a promise ring, they can be worn by absolutely anyone, regardless of gender or the type of relationship you're in, as they're a symbol of a promise rather than an engagement ring, which is specifically used to signal an impending marriage.
Most couples use a promise ring to precede an engagement, however they can be given between friends as a promise of an eternal friendship, or as a symbol of committing to something rather than someone, like losing weight or a promise to become a vegetarian for example. Obviously, these are a bit abstract and rarer uses of the promise ring. In terms of weddings, a promise ring is usually given by one partner to the other (often, but not always a boyfriend to a girlfriend) as a sign that an engagement ring is coming in the future.
Which Finger Do You Wear a Promise Ring On?
Most people naturally just wear the promise ring on the third finger of the left hand, however if you want the promise between you as a couple to be a special secret that only the two of you know about, you might want to consider wearing it on a different finger. It might help avoid any awkward questions about whether you're engaged or not too.
When the engagement ring arrives, most people move the promise ring over to the other hand, but there's no rule to say you can't stack both rings on the same finger. A bit like everything else to do with promise rings, the choice is up to you which finger (or even thumb) you wear it on, and what you do with it once you're married.
What Do Promise Rings Look Like?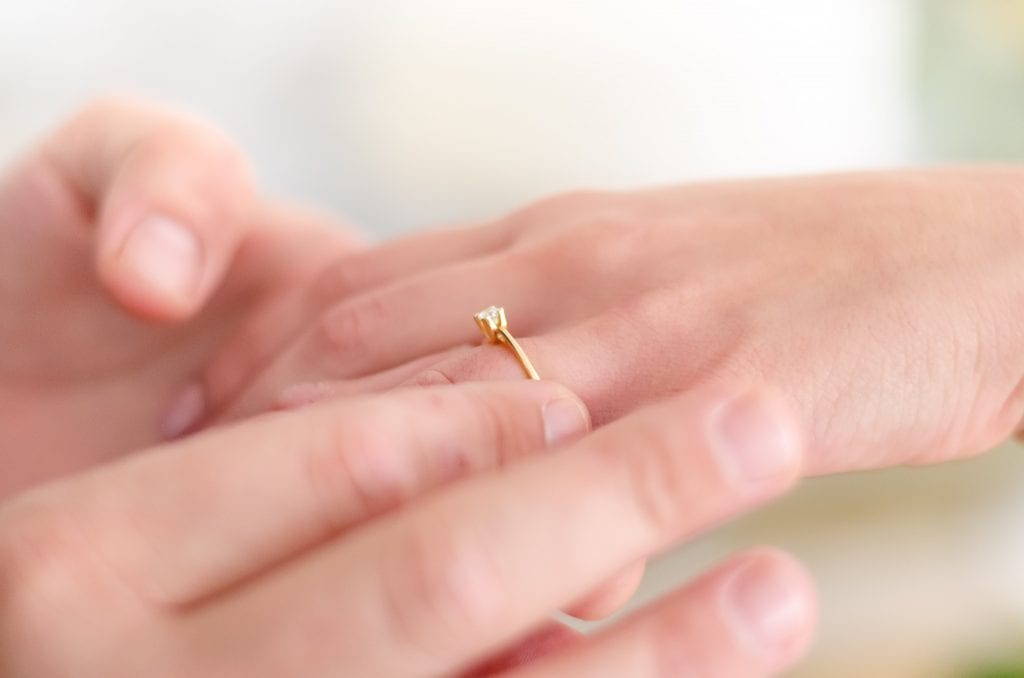 Promise rings don't have a specific style or look as they are very much an individual choice or the choice of the person giving the ring. However, a promise ring is likely to be smaller and less intricate or showy than an engagement ring. Remember if you start by buying a really special and unique promise ring, you're setting yourself up for trouble when it comes to finding an even more impressive engagement ring!
How Much Should I Spend On a Promise Ring?
Again, this is completely up to your personal choice and how much money you have at your disposal, but generally people spend a lot less on a promise ring than they do on an engagement ring.
You might choose something on the high street or a pretty design that doesn't feature diamonds or precious gemstones as these are usually the preserve of engagement rings. These sorts of rings are often around a couple of hundred pounds. That said, if you want to go all out with a huge diamond promise ring, there's nothing to stop you.
When Do People Usually Give a Promise Ring?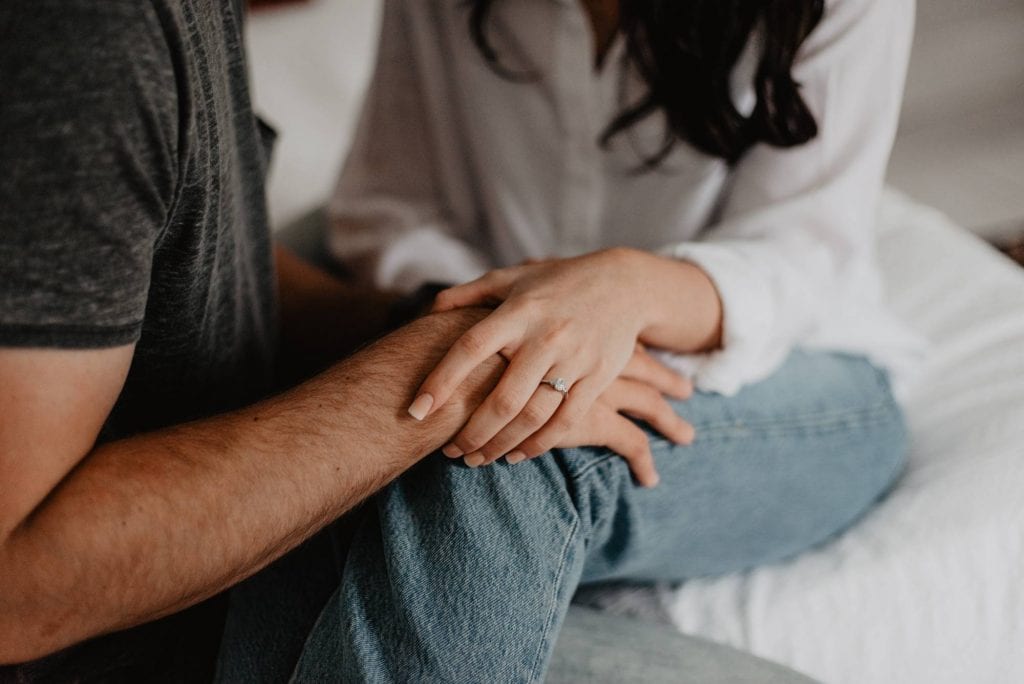 Maybe it was love at first sight and you want to give your partner a promise ring after three months together or perhaps your relationship was more or a slow burner and it took you several years to realise he or she was the one. There's no right or wrong time to give a promise ring, but often it's after a year or so together, so early enough in the relationship for marriage to be a really big deal, but far enough into being together that you feel confident promising that you want to be with that person forever.
Where Can You Buy Promise Rings From?
Any ring can be a promise ring, if it is given with the commitment and sentiment that goes with this specific type of ring. However if you're looking for rings that are specifically labelled as promise rings head to brands like Pandora, Thomas Sabo, individual designers on Etsy, Chupi, Links of London, Monica Vinader, Tiffany & Co, H. Samuel and Goldsmiths.