Planning the Ultimate Vegan Wedding
Published date: 28th January 2020 | Author: Kacey Bradley
NB: To help you browse our best suggestions we have included some third party links. Some purchases made through these links may earn us a commission to help keep our blogs and offers current and up to date. Thanks for your support!
---
If you've adopted a vegan lifestyle, you'll know that the choices you make – from the food you eat to the clothing you buy – are super important. So if you're now planning a wedding it's likely you'll want to make it a vegan affair.
While you don't want to preach to your guests – but maybe enlighten them about the deliciousness of a plant-based sausage – your lifestyle matters and it's important you factor your ideals into your wedding planning.
In this guide, we cover the main elements that go into a vegan wedding to help you plan the perfect day with no cruelty to animals.
The food
First and foremost is the cuisine, so finding a venue or caterer that can accommodate your needs is a must.
If you're not sure where to start, Kenwick Park, Winkworth Farm and Braxted Park all offer vegan menus. And if you want to get married abroad, Molino del Puente in Andalusia is the place. However, for a full vegan wedding package, look to The Green House  in Bournemouth. Speak to your shortlist of venues about your vegan lifestyle and they should be able to confirm whether they can adopt your choices or not.
If your venue lets you have your own caterer, or if you're catering your wedding yourself, a buffet is often a crowd-pleaser, as guests can pick and choose what they like. Dishes such as vegetable kebabs, vegan risotto, and mac 'n cheese dishes will satisfy even the biggest of meat eaters. You could even opt for a vegan wedding breakfast as part of your celebration!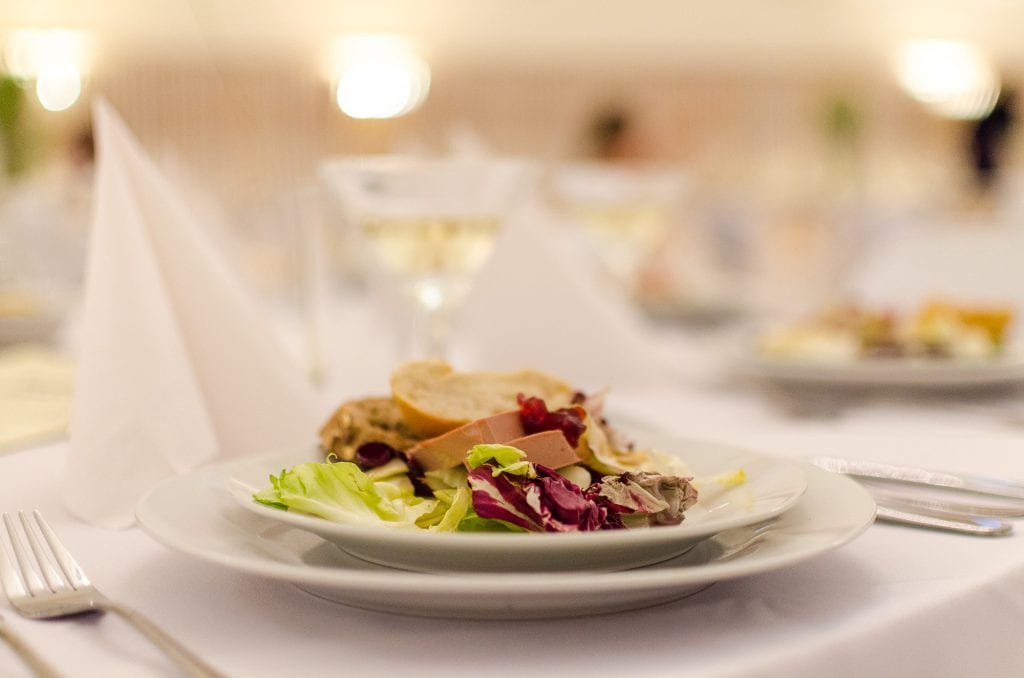 Also, don't forget the drinks. Finding vegan wines – this means no isinglass (fish bladder, gross), casein (protein from cows milk), egg white or gelatine used in clearing the wines – isn't too difficult nowadays. But make sure your caterer or venue keeps this in mind too when outlining the drinks menu.
When it comes to your wedding cake, again, communicate with the suppliers and see who can create a plant-based confection. They might not advertise themselves as vegan but often they can make adjustments to fit with your specifications.
Your vegan wedding wardrobe
So many wedding dresses incorporate silk and pearls (a no-no for vegans), so it can be hard to pick out the perfect wedding dress. However chiffon, non-silk lace, linen, organic cotton, organza, satin, tulle and taffeta can all be made without animal products.
Start your research early and ask you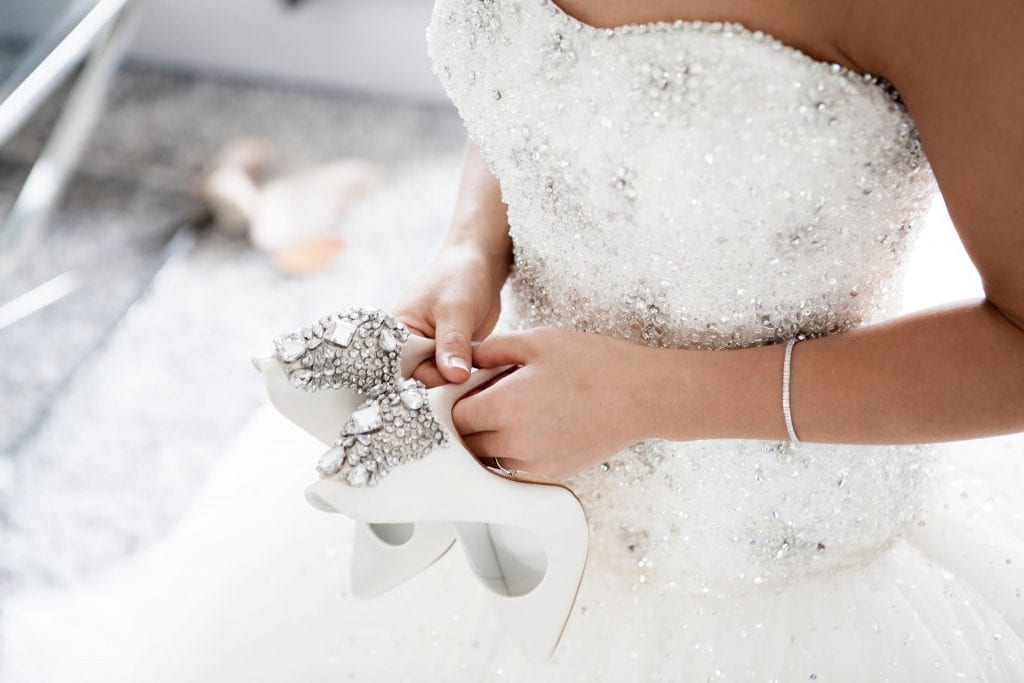 r dress designer about the materials they use.
Also, don't forget other accessories, like your bridal shoes. There are plenty of high-end, non-leather shoemakers that will make it easier to find something stylish.
When it comes to the groom and usher's outfits, be aware that most formal ties are silk, but it's not hard to find great rayon versions. If you're swinging towards top-hat-and-tails, bear in mind that a top hat without any silk will take some finding, plus formal hire suits are generally wool or wool blend, so we recommend you get looking now.
Request cruelty-free make-up
As a vegan, you'll be aware of online lists of cruelty-free make-up and hair-product suppliers, and if you use professionals to do your make-up and hair on the day they need use products that fit your specifications. Or you could even style you and your bridesmaids hair yourself, so you know it's vegan only!
If you can't find a hair stylist or make-up artist that has vegan products in their arsenal but still want a professional to do your make-up, ask about them using your own plant-based products. However, a trial for this is a must, so they can familiarise themselves with your products of choice and how best to use them.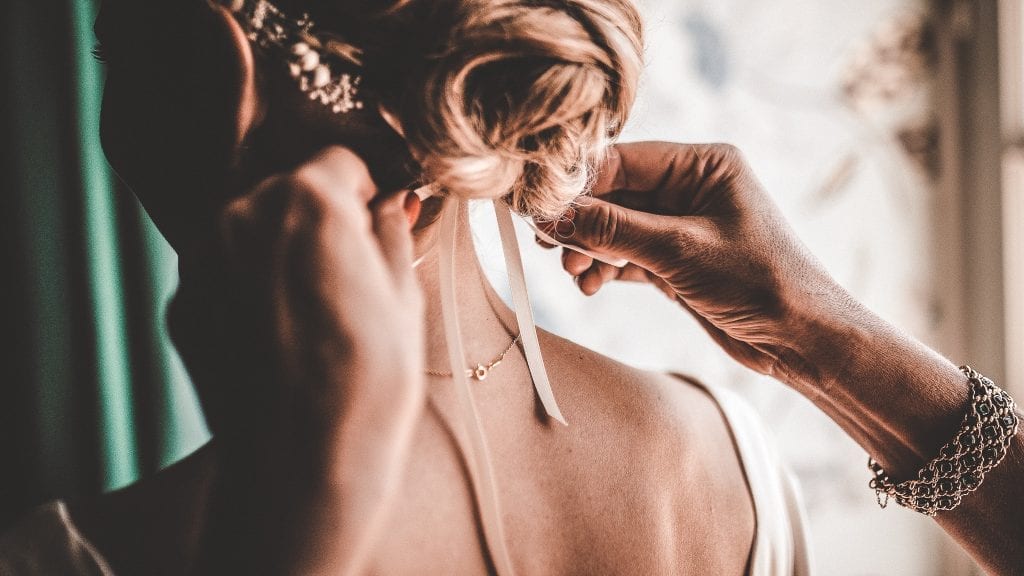 Ethical decorations
Think carefully when choosing your decorations. Most options will have no harm to animals, however lots of candles contain animal fat or beeswax so look out for soy candles. Also, opt for satin chair wraps, rather than silk and when it comes to centrepieces, flowers are always a good bet – but see our advice below. Or opt for a bit of DIY – it's a great way to bond with your nearest and dearest and adds a personal touch!
Pick flowers carefully
When speaking to your florist, ask about their supply chain and check they only use local, organically grown flowers for your arrangements and bouquets. (To preserve petals that are grown en masse, flowers are often fumigated and doused with bug-killing pesticides.) Or, if you really want to be sure, why not grow your own flowers? Another option is to collect them throughout the year from local suppliers and preserve them for dried-flower displays on the day.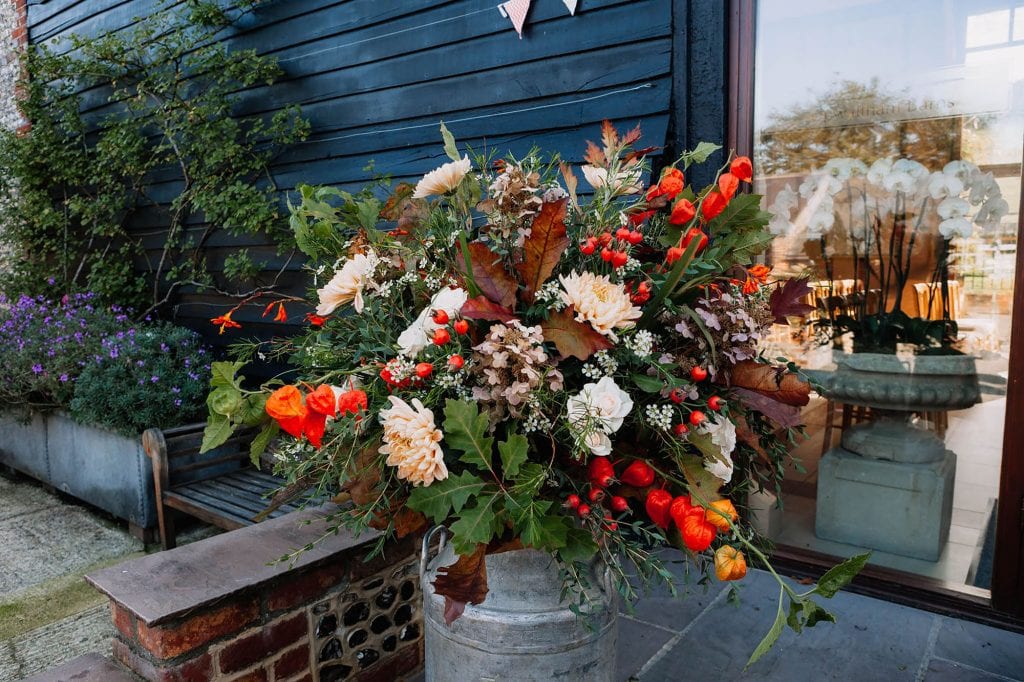 Animal-friendly favours
There are plenty of innovative ways to say thank you with wedding favours, from vegan chocolate or sweet treats to vegan soaps or potted plants. Or, if you want to avoid more unwanted gifts, you could even make donations to an animal charity in the name of your guests.
Register responsibly
If you send a gift registry, ensure everyone is aware of your veganism (as if they don't know already), this improves your chances of not receiving anything that doesn't match your lifestyle choice. You could also suggest that guests gift experiences, money towards things you need such as your honeymoon or donate to an animal welfare charity on your behalf.
We hope this guide covers most of the pitfalls you could face when organising a true vegan wedding. Remember, these are your principles, and you won't be comfortable if you flout them on the most important day of your life.
And just think, when it is all over, you can escape – on that nice vegan-friendly honeymoon.