Problems You're Faced With When Hiring a Wedding Photographer
Published date: 22nd June 2020 | Author: Jonny Barratt
NB: To help you browse our best suggestions we have included some third party links. Some purchases made through these links may earn us a commission to help keep our blogs and offers current and up to date. Thanks for your support!
---
So you're planning a wedding? Hats off to you. Even under normal circumstances that can be super stressful, let alone with all the global uncertainty we are now faced with! 
And when it comes to finding the perfect photographer, well that's no mean feat either. Especially as there are about 100 per wedding in the UK (I actually have no idea what the stats are but you catch my drift). As a wedding photographer myself I feel like I have good authority to help you in the process of finding 'The One'. Today I want to address two of the biggest questions I see couples faced with when bravely embarking upon their quest for a wedding photographer.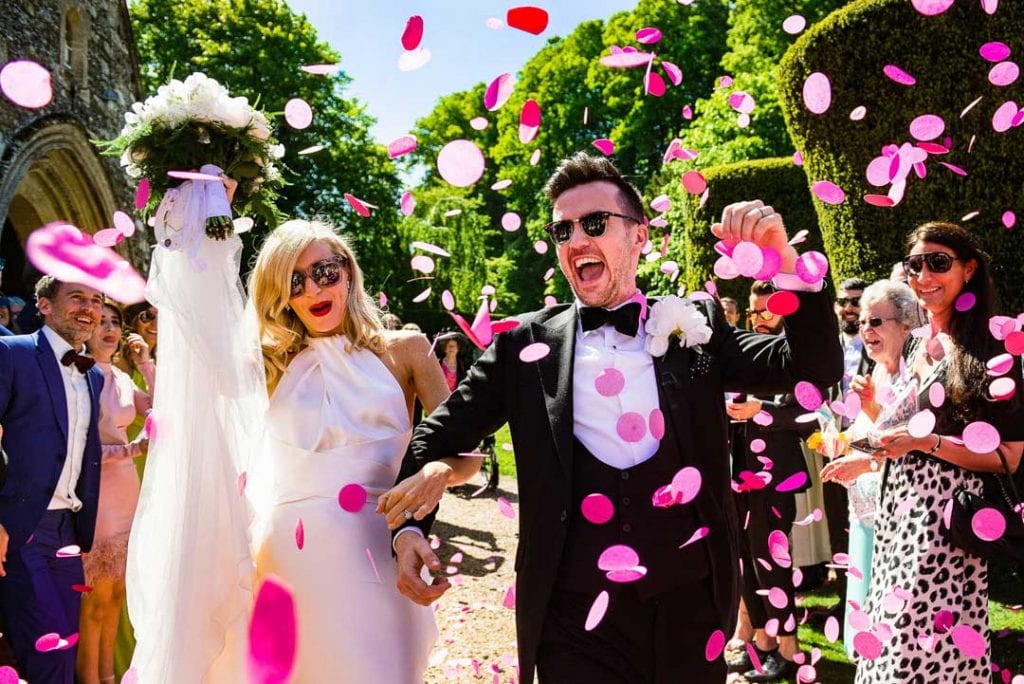 Firstly: 'What style of photography is right for us? There's so much choice!'
Finding a photographer with the right style and approach to fit with your personalities and wedding vision can turn into a confusing and frustrating task. I'd bet my bottom dollar you've seen enough buzz words in your last few Google searches to make an Instagram influencer blush.
"Natural." "Documentary". "Traditional". "Fine Art." ""Reportage". "Boho-Rustic-Festival-Chic".
Am I right?
Right now loooooads of photographers claim to shoot "documentary", myself included. I would love, if you'll permit me, to drill down into that phrase a little and tell you what it actually is and whether it's right for you.
Documentary wedding photography, also known as reportage or photojournalism, is all about un-orchestrated & honest moments. No asking 'Can you stand here and look over there and laugh hysterically?' If it didn't happen real time folks, it's not getting photographed. I personally love that approach as it gives my couples freedom to completely relax and feel at ease throughout the day. They get to maximise time spent with family and friends, and not with me!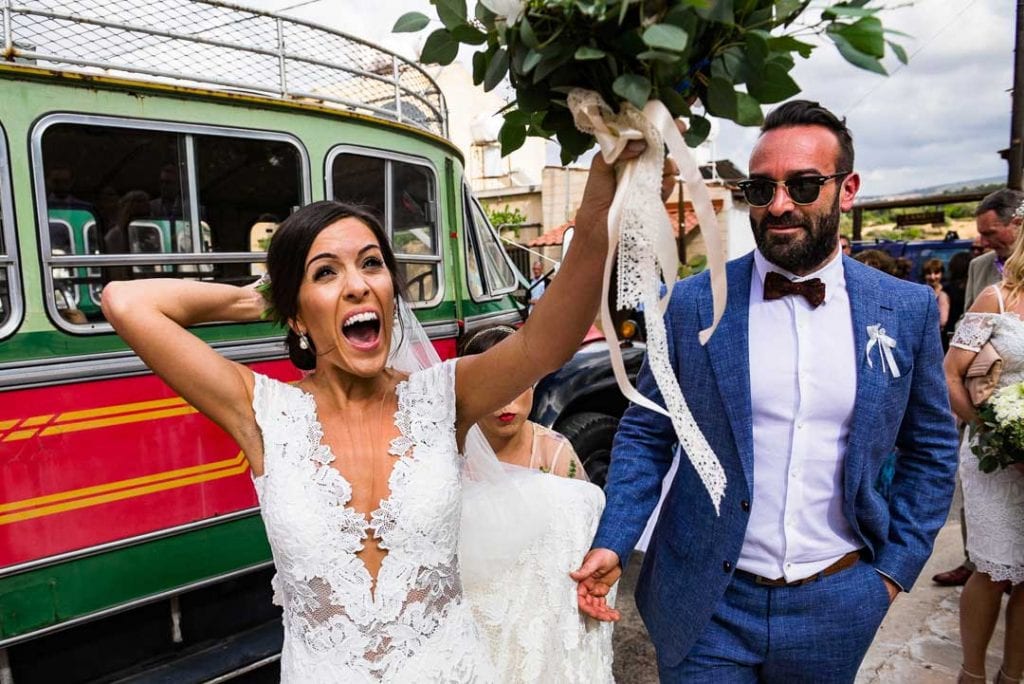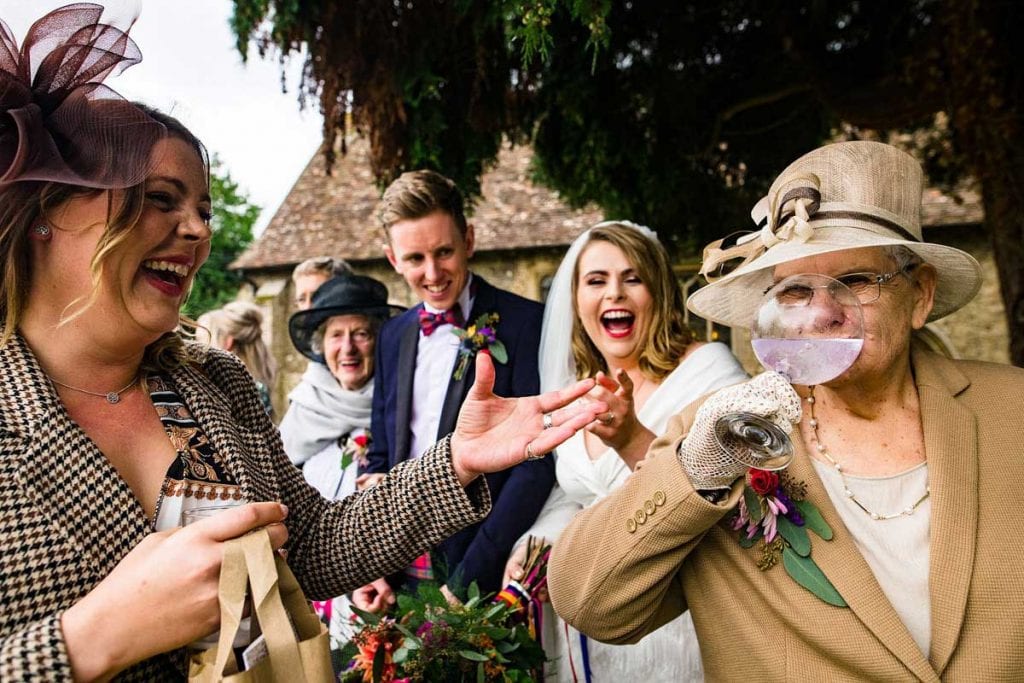 So many photographers lay claim to this style and it can be hard to spot real docu-style photography. Lemme tell you, if you clap eyes on any of the following:
Bridesmaids caught simultaneously jumping into the air

Ushers horizontally holding a nervous-looking bride like she's a giant catch of the day (always look closely at the usher who has been assigned the "chest" area…he will look cripplingly uncomfortable)

Jazz hands

An inexplicably symmetrical shot of ushers and bridesmaids pretending to "spy" on the newly married couple as they stand nose to nose

Awkward looking brides going for a Vogue fashion pose whilst the groom gives it his best blue steel
…then you do not have a docu-style photographer on your hands. There's absolutely nothing wrong with these poses, it's just not how a documentary approach works. And it's defo not how I work, just for the record. If any of the above makes you cringe then going docu is a good bet for your day.
It's worth noting most documentary photographers aren't monsters. I totally see the value in having a handful of group photos. Parents especially like to feel involved in this way and Mum gets a nice family portrait to go on her mantelpiece (it's always nice to keep Mum happy).
It's also worth saying a good docu-photographer will still guarantee to capture some awesome pics of you and your spouse loved up together. I invite my couples to enjoy a few minutes away from their guests and I'll use this as my opportunity to capture the two of them alone together. There's no posing and little direction from me.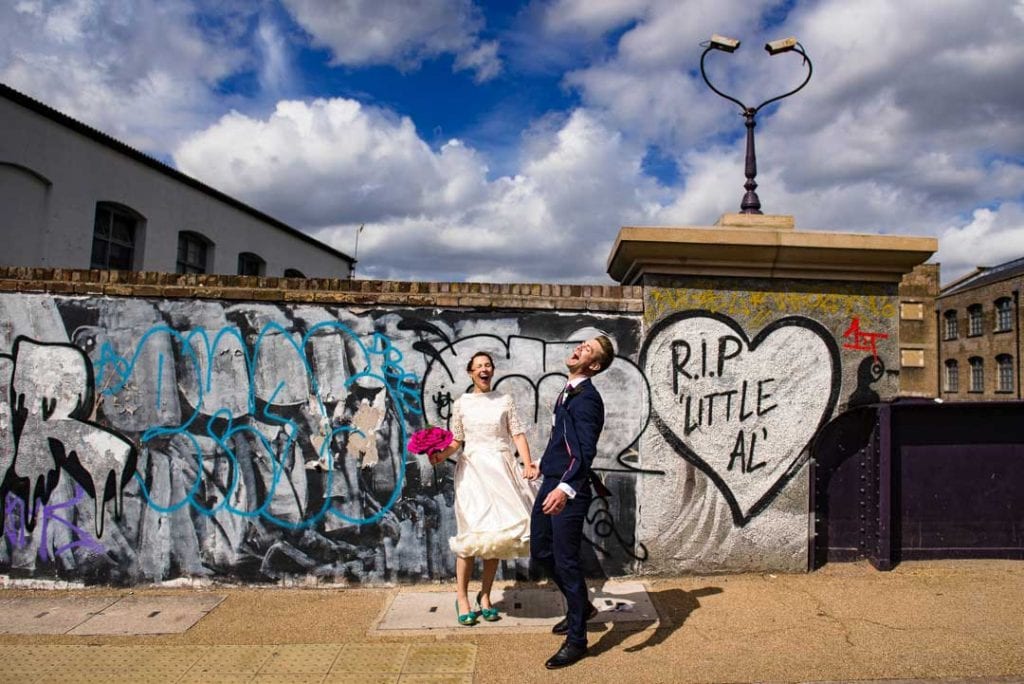 Secondly: How much should we budget for the photography?
Cheddar. Coin. Cash money.
Call it what you will but the topic of wedding photographer cost WILL come up more than once or twice during your planning process. It's a pretty big part of it all. Budgets are there to be adhered to so having a good understanding of your priorities will be helpful. 
As a wedding photographer I'm first to admit I am biased when I say one of the top priorities has to be your photography. Think about it though. Wedding photography isn't just something you purchase for the day, it's an investment for life. And then some.
The wedding cake soon devoured and forgotten, the dress gathering dust in the loft (I know my wife's is), it's your wedding photos that will keep the day alive long after the fact. Us professional wedding photographers have that in mind when we're capturing moments. We know that certain shots will increase in sentimental value in years to come. It totally makes sense that you place it as one of the top priorities of the day.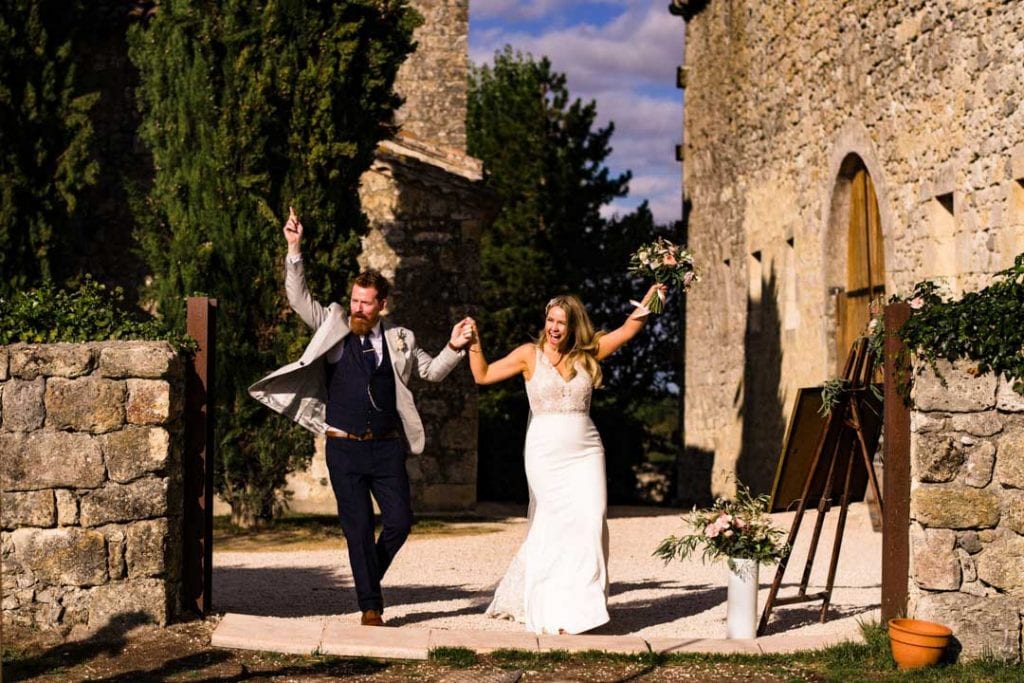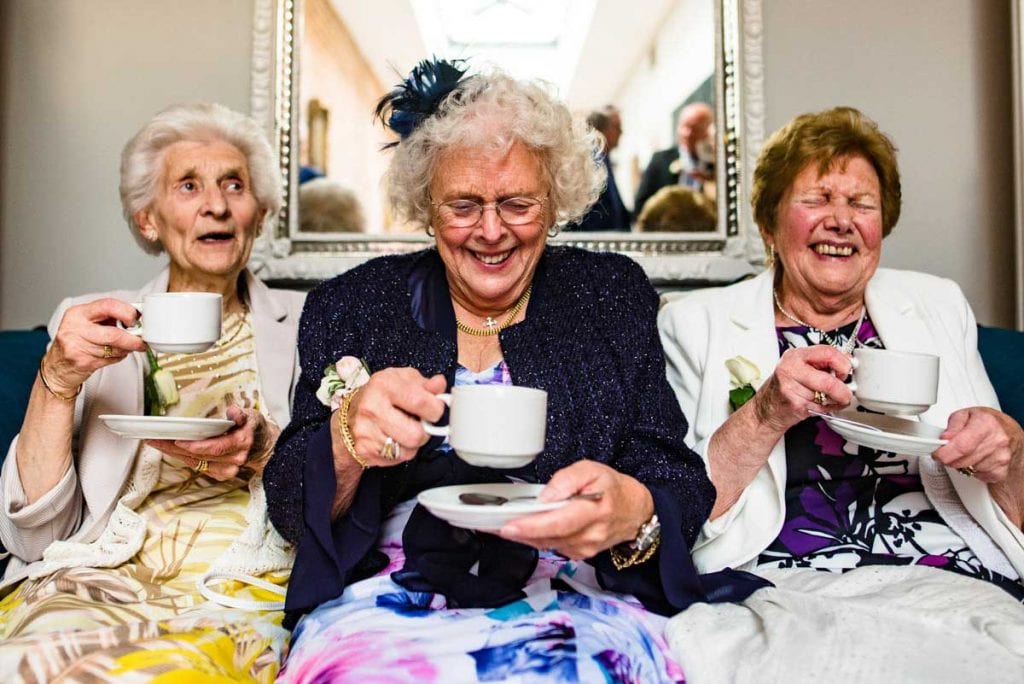 I hear you though. Wedding suppliers can be all shifty about their pricing and when you do get the numbers there's such a wide range.  
"Price on request"
"Please contact me for prices"
Grrrr…
What good is having a wedding budget when your suppliers get coy with the money side of things? Me, I'm an up-front kinda guy. I have an instant access link on my website to my packages and pricing. Toots own horn emphatically. 
Here's another way to look at it, and I'm not being facetious, I genuinely have a great tip for anyone wanting to save a big chunk of their wedding budget. Ready? Here 'tis:
Call up that friend or relative with the great Instagram account or the one with the snazzy new camera and ask them to shoot your wedding. They're going to be there anyway, they love taking photos and – well – it's a no-brainer, surely? Right?
WRONG!
Look, it's tempting to think that in an age of iPhone 11 Pros and accessible photography equipment, that everyone's a photographer. But they're not. 
Let me put it this way: ever left a restaurant, turned to your partner and said, "Mmm, what a delicious meal. That chef must have a great oven."
No? Me neither. Because that would be daft. The food was bangin' because the chef knows his stuff and can really sear a scallop. Similarly, a decent camera does not necessarily a great photographer maketh.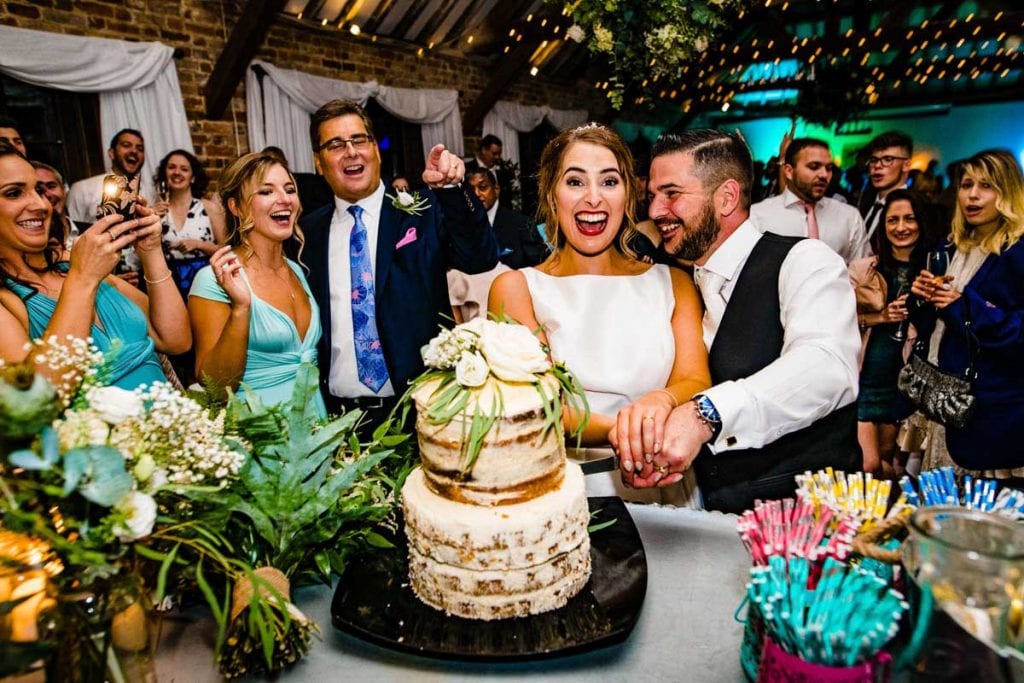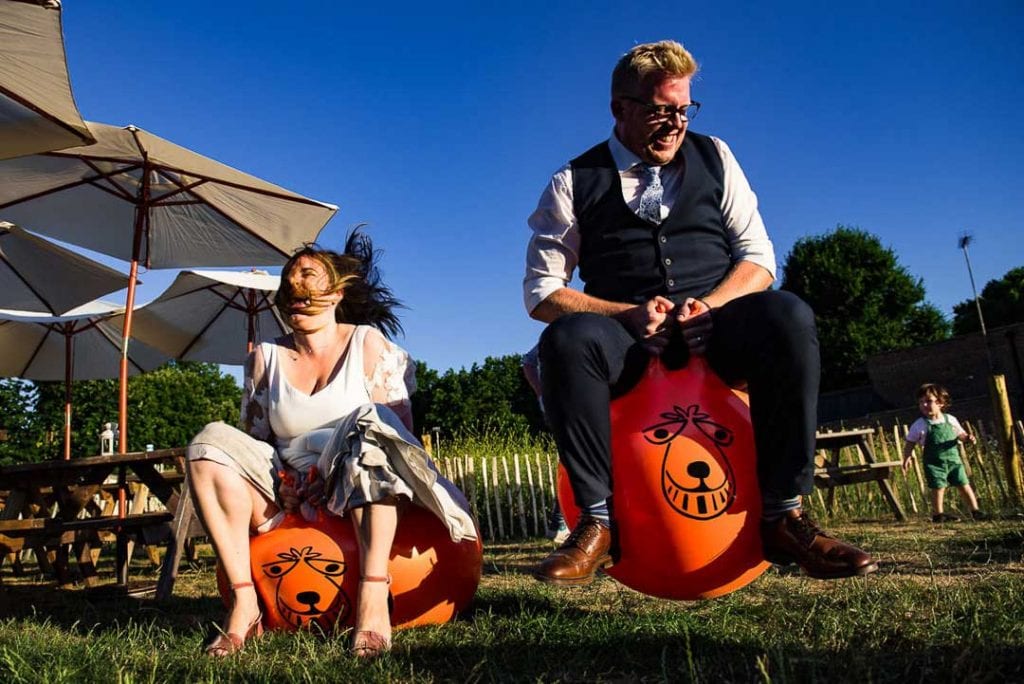 The wedding photography you've dreamed of comes about because the person behind the camera has taken the time to learn and develop their skills. They are a student of light. They are a people person and know how to bring out the best in you and your guests. They take the time to know what you value and know exactly what kinda wedding you've planned. They've invested heavily in their business to provide a reliable and professional service. They are passionate about photography and your wedding and take the utmost pride in their work. They will spend hours in post production curating and editing the story of your day. Because, in return for investing in them, they will invest their creativity and passion in you.
As you can see, a wedding photographer worth their salt has many more skills than simply snapping away on the day. Most of us will go above and beyond to capture moments in the most creative and meaningful way.
The bottom line? "You pays your money, you takes your choice". When it comes to your wedding photography that is SO true.
My advice is book the photographer whose portfolio moved you. The one who instantly captured your imagination. Do their photos make you do a happy dance and say, "OK, I'm in. Where do I sign?".