Restarting Weddings After Lockdown At The Wellbeing Farm
Published date: 16th April 2021 | Author: Celia, The Wellbeing Farm
NB: To help you browse our best suggestions we have included some third party links. Some purchases made through these links may earn us a commission to help keep our blogs and offers current and up to date. Thanks for your support!
---
For our Wedding Hour on Wednesday 7th April we were joined by Celia at The Wellbeing Farm to share her experiences of running a venue and her plans for re-opening after lockdown, as well as sharing images of her gorgeous animals!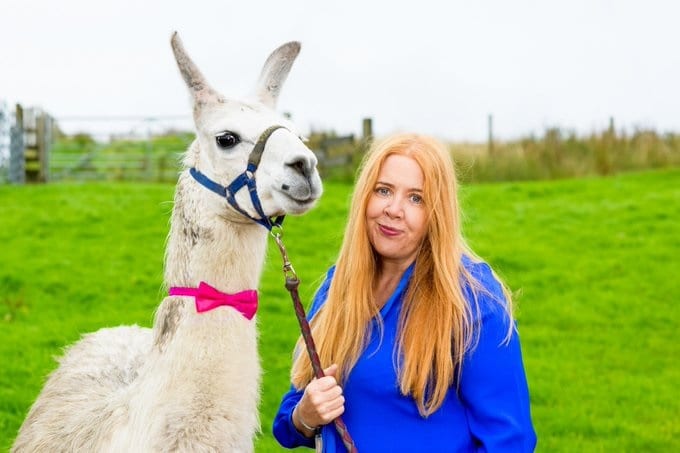 Tell us about you and your venue, it looks stunning!
Thanks so much! We are unique, fun and sustainable wedding and events venue in Bolton.
We now have three beautiful spaces for weddings and events; The Wedding Barn which is fully licensed for ceremonies with 170 guests, The Wheatsheaf Barn for more intimate events, and The Wheatsheaf Bar for all those celebratory drinks. We are also licensed for outdoor weddings in our Wedding Pavilion surrounded by the most picturesque views!
We have so many fun extras that make us unique. We have a quirky outdoor horse trailor bar where guests can grab a delicious glass of bubbly or a funky cocktail. We've also converted a cute Shepard's Hut for the wedding couple to utilise for themselves during their wedding day.
What sustainable initiatives do you have at your venue?
We are very sustainable and we have achieved gold status for @GreenTourismUK. We also have a dedicated sustainability website and even have our own Sustainable Development Goals.
What date are you re-opening?
We've had a couple of small weddings in April and May but the majority are postponed until the 21st June to be honest!
What measures have you put in place for a safe re-opening of your venue?
Oh my – I have a 280-point reopening plan!!!! I don't think there is another health and safety course I could do plus we've applied for covid-testing and I've been personally volunteering as a covid marshall in my local COVID19 vaccination centre!
I've seen that you are offering virtual viewings for corporate events and weddings, how have you found doing tours virtually?
We love doing virtual tours and it's definitely something that we will continue post covid and into the future – it's a great way for couples to narrow down their venue choices…. Although nothing really compares to seeing a venue physically and our llamas prefer physical!
How many llamas do you have?
We have 4 llamas, 2 donkeys and one alpaca (just to show people the difference between an alpaca and a llama). All our llamas wear bow ties of course!
I feel so lucky to have created a business which revolves around all my favourite things: animals, weddings, sustainability, well-being, great food and especially llamas – I just love them.
Do you listen to any business podcasts or motivational speakers?
Oh my goodness I am obsessed with personal development – I'm a huge fan of Carrie Green from the Female Entrepreneurs Association, love Andy Frisella and am a member of the @TheEntCircle and a big fan of @nigelbotterill
Are you feeling hopeful about the government steps for re-opening?
I'm keeping my fingers crossed for re-opening and just keep hoping that the vaccination programme continues as well as it is doing. Praying is all we can really do at the moment!
I see your story has been transformed into a book. Can you please tell us more and where we can get a copy?
I am so excited that my book 'Why Put a Bow Tie on a Llama' has reached the national finals of the Business Book Awards #BBA2021. You can buy 'Why Put a Bow Tie on a Llama' here.
Eco weddings are becoming increasingly popular, especially for 2021 and 2022 weddings. For ideas on how to make your wedding business more sustainable and eco-friendly, check out our blog where you can find a whole inspiration category on eco weddings.