Maximise Your Wedding Sales with Kelly Mortimer
Published date: 26th February 2021 | Author: Kelly Mortimer
NB: To help you browse our best suggestions we have included some third party links. Some purchases made through these links may earn us a commission to help keep our blogs and offers current and up to date. Thanks for your support!
---
This week on @WeddingHour we were joined by Kelly Mortimer, who is an expert when it comes to wedding sales.
Kelly has manged million-pound luxury events and has helped UK hotel groups increase their revenue by multi-millions.
We talked to Kelly about how she started in the wedding industry, how to maximise wedding sales and tips on keeping business going through the pandemic.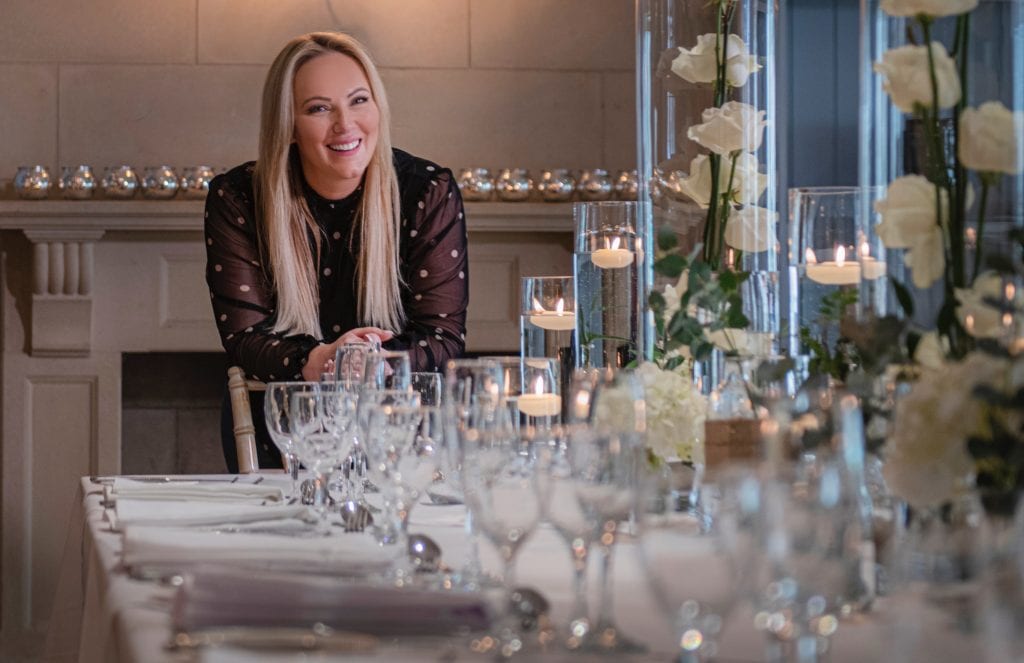 Tell us about how you got started working in the wedding industry
I "fell" Into weddings 20 years ago! Age 21 I secured a job in the Caribbean and when I arrived I found out weddings was also going to be part of my role. And I knew nothing about weddings! No less than 5 weddings a week. I soon realised it was my secret ninja skill!
After 10 years destination weddings I worked in the luxury market in London for celebrities and royalty including hosting events for HRH The Queen!
It was incredible. And allowed me to really learn weddings from the ground up! How to sell, plan
and deliver under challenging circumstances!
What's one simple thing that people could do straight away to maximise their sales at this time?
Make it " easy to buy" Wedding couples get totally overwhelmed by the amount of options available to them. Package or bundle your products and services. Even if it's just as a guide. Enable couples to quickly see what they get at the low, mid & high price point. Streamline!
Things are tough at the moment for the wedding industry and there is a lot of uncertainty. Understandably couples are feeling nervous about confirming bookings at the moment. What's the best way to approach this and get couples enquiries to convert?
You are Yoda! Give couples confidence by being their rock to lean on. This is the emotional win. Next, consider offering short term money back guarantees. Couples feel less risk to confirm but once booked continue to make them feel it was a good decision and they won't cancel.
What are some of the biggest mistakes that businesses make when it comes to sales & marketing?
IMAGES: Having the right images that show your product or service clearly is essential. For example so many venues don't show enough images of what the wedding could actually look like. Endless brides doesn't sell the venue. + need to see you and your team. People buy people!
NEXT STEP: Not making the next step clear enough. Let couples know exactly what to do with ONE clear step. Is it a zoom, a tour or simply click to buy? Grey areas of "click to speak to us" or "make an enquiry" are not helping couples move through the sales journey!
Many business owners in the wedding industry are struggling at the moment, are there any low-cost or DIY ways you would recommend to increase exposure and sales?
YES! 1of 3: Create value driven content on social platforms. Sell less and serve more. Share tips and help to attract couples to you. And USE VIDEO. It gets more views and helps potential couples get to know, like and trust you. (You CAN do video I coach clients on this often!)
2 of 3: Work on your website. Understand SEO even at a basic level and make sure your website is working hard for you to show up in organic search. THEN work on the customer journey on your site. Helping them to feel inspired and compelled to take the next step with you!
3 of 3: Host an online event or summit. Create a fun event with guest speakers, or interview wedding suppliers. Or host planning bootcamps. The aim is to engage your potential audience online while reaching as many people as possible. As these are live the audience quickly connects.
Do you know if there any online guides or free training for anyone interested in learning basic SEO?
The school of You Tube is superb and FREE! Neil Patel and Backlinko are 2 of the big names in SEO. When you're short on time you pay for help. When you're short on money you spend time learning how to do it yourself!
Who inspires you and why?
Ohhhh great question! My friend @shaawasmund is incredible. Multi business owner, mother and even an MBE in business! She's not only super successful but she's ensuring she helps others on the way up. Love her approach to life and business.
Is there a CRM or marketing tool you use or would recommend to help manage sales and marketing for the wedding industry?
@Calendly is my absolute fave. I recommend it to all my clients. It's a FREE online scheduler. Making it so easy for couples to book a call or tour with you. This cuts out so much faff. And makes that "next step" even easier! It will change your life!
What's the best way to get your website to generate better enquiries?
Put pricing on your website!! I teach a value ladder method ensuring you capture the biggest section of your market. But – putting your prices on the website will change your world! (As long as you have the value ladder!) No more couples who can't afford you.
Do you have any advice for someone just starting out in the industry who is unsure how to set their price point?
Create a competitive analysis. Look at what those you want to compete with are charging AND those who you aspire to be are charging. Then ensure you have different price points rather than just one. Allowing to attract across the market from your min to super luxury.
For more about Kelly, visit www.kellymortimer.com