How to create a video tour of your wedding venue
Published date: 1st April 2020 | Author: Hollie Bond
---
With engaged couples unable to visit your venue in person, it's even more important than ever to have amazing digital resources, including video tours and 360° walk-throughs so brides and grooms can visit your venue from the comfort of their sofa! Here's how to create a video tour of your wedding venue.
In this digital age, engaged couples don't need to step across the threshold of your venue in person in order to fall in love with it. Many millennials and Gen Z couples who have grown up in a digital world with everything they need at their fingertips will quite happily find and book their wedding suppliers and wedding venue online, as long as they can access all the information they need.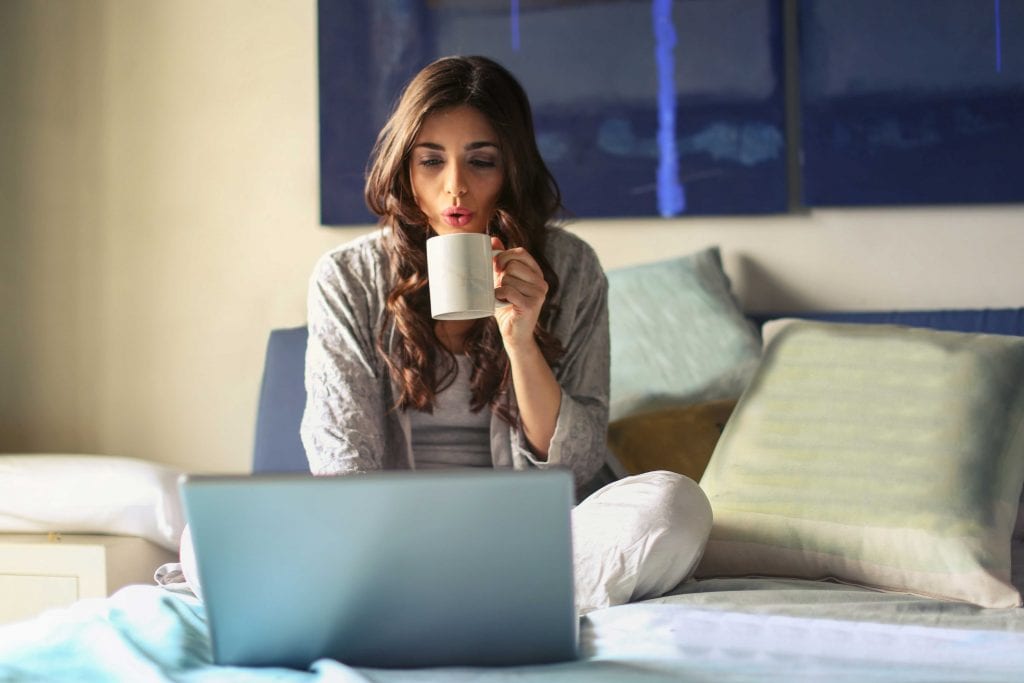 For wedding venues, that not only means gorgeous downloadable brochures, a gallery full of high quality images and links to real weddings and contact details on your website, but also video tours that allow potential couples the chance to search every last corner of your venue.
What types of 360° photography are there to choose from?
There are two main types of tour that you need to consider – classic video tours and 360° virtual walk-throughs that allow couples to navigate their own way round a venue. Here's an example from Manor By Lake in Cheltenham, which shows the amazing detail you can provide. It's important to make these tours easy for your couples to find, so think about setting up a dedicated Virtual Tour page on your website that couples can access from the main menu.
360° tours are essential marketing tools, especially if couples can't get to your venue to physically look around, and the better the quality the more likely you are to get positive responses from couples. While the technology has been around for quite a few years, recently it has become much more popular as couples increasingly rely on their computers and phones as wedding planning tools.
Photos might be beautiful and show off your venue exactly how you want it to look, but couples will never be able to get a feel for how the spaces flow, the layout, the size and how their day might work from these alone.
"For wedding venues it's important to have a bespoke 360° virtual tour for your website, and also to include the 360° images on your Google Business page," says Nick of Nick Powell Photography "The bespoke tour is very detailed and you can highlight certain areas so people can click on a button within the tour and view videos, photos, menus, floor plans and seating plans. Google tours are definitely worth the investment as this has been proven to increase SEO and the click-through rates to the website, giving a higher chance of getting a booking."
How long does it take to produce a virtual tour?
Obviously this depends on the size of your venue to some extent, but generally you only need to set aside a morning or afternoon. "On average it takes an hour for a 360 tour, as long as everything is ready to shoot when the photographer arrives," says Matthew Power of Matthew Power Photography
"The editing can take another hour afterwards and then putting the tour together and getting all the shots lined up and pointing in the right direction can take a couple of hours." Nick agrees: "The average amount of shots for a 360° tour is eight, and this normally takes around an hour and a half to complete the on-site photography. The editing really depends on my workload at the time, but I aim to deliver the completed tour to my clients within two weeks."
How much does it cost?
There are many different factors affecting the price of a virtual tour, including of course the size of your venue and the expertise of the photographer you've chosen to work with. "I try to keep my pricing as straight forward as possible, offering two different packages," says Nick. "£55 per 360° shot for a bespoke tour or Google virtual tour or £80 per 360° shot for both of these."
"I charge a minimum of £150 and that covers the first 10 panoramic images (panos)," says Matthew. "After that I charge a £25 per pano. This covers the shooting, editing, creation of the tour and publishing it to Google."
How should a venue prepare for a tour?
It's up to each individual venue as to whether you decide that it's best to show off the space as a blank canvas or whether you prepare to showcase it set up for a wedding. There are pros and cons to both. A blank canvas allows couples to imagine their own day there and to really get a feel for the size of the space, while a wedding set up can help couples who don't have the vision to see how your venue might be transformed or how many seats can fit in the room. If you can't decide though, there is an option to do both, but this takes more time and therefore costs more.
"I am able to do a 360° shot with the wedding breakfast room empty, and then take another with the tables laid out," says Nick. "I can then do what is called a "Live Panorama" where the viewer sees the room empty, and then it slowly merges into a 360° with the tables set up so they can see a difference. The other option would be to have it empty and then have a seating plan that opens up as a pop-up image."
"I have done tours where I've shot the room empty as well as dressed," says Matthew. "That way you can walk from an empty room into a dressed room, for example in this tour – where you can see how the disco room looks with the lights on."
Do you need a professional or can venues make these tours themselves?
Online virtual tours created by a professional can be high enough quality for couples to book the venue from that alone, but unless you've got some seriously good hidden amateur photography and editing skills, plus the technology on your computer, then this isn't really something you should consider DIY-ing. Plus by the time you've bought or hired a camera and the editing tools, the savings with be negligible.
"If a venue wants their tour to look it's best on a worldwide platform like Google it's better to get it shot by a professional," says Matthew. "You can hire One Shot cameras made by companies like Ricoh, Go Pro, and Samsung, but the resolution that you get with these cameras is very low.," says Nick. "I use a full-frame Sony A7iii camera with a fisheye lens and a professional 360° panoramic head and the difference in quality is more than double."