New Government Grant For Wedding Venues With Kate Nicholls
Published date: 1st April 2021 | Author: Kate Nicholls
NB: To help you browse our best suggestions we have included some third party links. Some purchases made through these links may earn us a commission to help keep our blogs and offers current and up to date. Thanks for your support!
---
Last week on Wedding Hour we were joined by Kate Nicholls, who is the Chief Executive Officer for UK Hospitality.
We talked to Kate about how she started in her position, the the Hospitality Industry and the challenges being faced by companies in the industry due to Covid.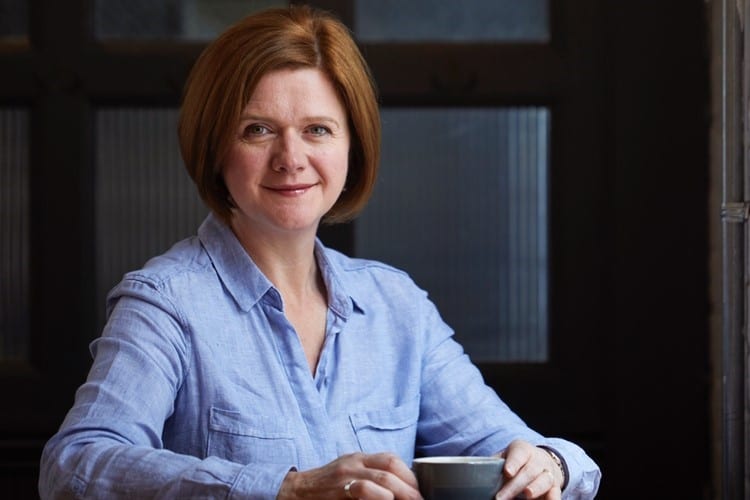 Tell us a little bit about you and how you came to be the Chief Executive for UK Hospitality
I started my career in the House of Commons and European Parliament as a Researcher working on the introduction of legislation on food and drink labelling, consumer affairs and employment law and as part of that work was lobbied by a number of UK companies, including breweries as we piloted through legislation. At the end of that time, I was approached by Whitbread to work with them on government relations and advise their operational boards on strategic risks and legislative change which would impact on business development.
So I was working across hotels, leisure, coffee shops, brewing, pubs and restaurants and like so many people I fell into hospitality and fell in love with it and have always worked in it since as a consultant, and then a strategy adviser to a number of membership bodies in the retail and consumer space. That included ALMR, the body for pubs and restaurants which merged with the BHA, representing hotels and caterers, in 2018 to create UKHospitality. I was the first CEO and have piloted it through and expanded the membership reach since then – including last year with wedding and event venues.
What are some of the biggest challenges you have faced during the pandemic and how did you overcome them?
Biggest challenge was the relentless pace and scale of the challenges we were facing. The immediate threat to businesses and jobs and knowing that the viability of so many in the sector rested on us being able to persuade the government to support the sector. And then it has been the length of time it has gone on – it is multiple marathons interspersed with full on sprints ever couple of months.
Like many leaders in the sector the challenge has also been in motivating and sustaining the team and looking after their mental health and well being
What are some of the challenges hotels have when balancing weddings and leisure hotel clients and what would you suggest is the best way to manage this?
I think the biggest challenge has been around postponements and multiple postponements of events and then the crush in the event calendar which emerges as a result. Lack of capacity constrains that and the inability to give any kind of certainty around when an event may realistically restart or the restrictions imposed on it. I think the key is to be honest and offer the realistic worst case
The hospitality, wedding & events industries have been hit hard during the pandemic, do you see hospitality returning to normal by Summer?
It does depend on what you mean by reality – open and able to trade in some form, yes, but no, sadly I don't think we will see a return to normality any time soon and we will be juggling restrictions and constraints on events for some time to come.
How can wedding businesses get support on a local level?
The new ARG grant which comes into effect from 1 April specifically tells local authorities to prioritise businesses which have not had support previously including wedding venues. Speak to your local council.
What ways do you think we can increase people's confidence to return to bars, hotels, restaurants, events etc?
Clarity and visibility around hygiene measures and space will be key and then focus on experience.
Who motivates or inspires you and why?
The hospitality leaders and businesses have kept me motivated and inspired throughout the crisis. I am humbled by their resilience and the way in which they have reached out to support each other as well as offer charity and support to the vulnerable, the front line workers and their communities and how they have reinvented themselves time and time again
Are there any business inspired podcasts or motivational speakers you listen to?
I listen to Mark McCulloch's marketing podcast, Propel Friday wrap with Mark Wingett and Mark Stretton and Phil Street
I saw you are a founding signatory of @Mayoroflondon's Women Night Safety Charter, can you tell us a bit more about this
This came out of my work chairing the Mayor's Night Time Commission in 2018 about how we promote the life of the city at night and make sure that it is working effectively for all. Time and time again we heard about concerns around safety at night, not in the night time economy but more  particularly around public transport, people walking home to and from the tube and particularly for those working at night. So this is a practical charter to help encourage public private partnership to help people feel safe at night
Do you have any tips for any business owners on how to keep a positive mindset especially with all the current uncertainty?
Switch off the news, don't read the papers, wait for the final government announcements – there is so much noise and it doesn't help. And keep hold of the positive place we were in, their businesses were in in 2019 – we can get back to that, it will take time but we can rebuild
If you could offer one piece of advice to business owners what would it be?
You are not alone – whatever you are going through someone else will have faced and hospitality is a hugely collaborative and supportive community. Peer to peer networking, support, sharing of information, insight and advice is an intrinsic part of that and is easily accessible through trade body.