7 Fantastic Wedding Venues in Kent
Author: Hollie Bond
---
Best known as the 'Garden of England', Kent claims to be the oldest county in England and contains some 17,000 listed buildings…practically a wedding haven! Check out some of our favorite wedding venues in Kent below.
Over 700 years old, whether it's the stately grandeur of the Castle itself, the classic, the country house charm of the Astor Wing or the stunning 38 acre lakeside location, there's something to suit all tastes. Out of all the wedding venues in Kent, this grand castle offers a magical ambiance. Our favorite room in the castle is the Dining Hall, the moment you walk in you feel like you've just entered a scene out of Hogwarts with Dumbeldore about to make a speech at any moment! If that's not your style then perhaps the Guthrie Pavilion is for you, surrounded by award winning gardens with over 4,000 plants, a summer wedding amongst the flowers is a memorable one.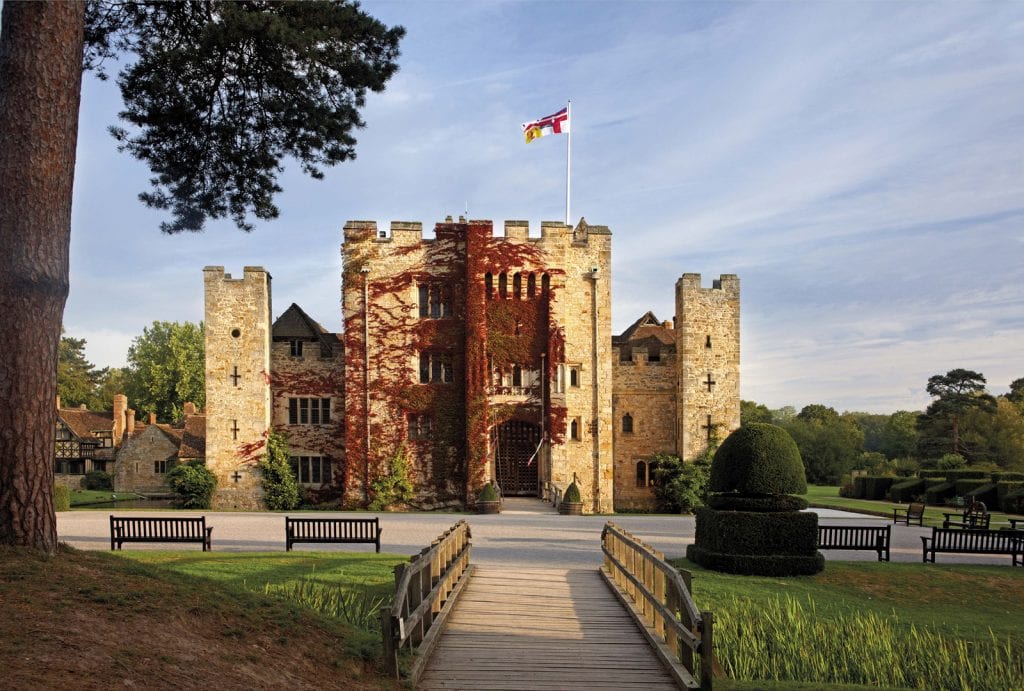 Situated in the beautiful Kent countryside, 3 miles from Faversham and approximately 7 miles from Canterbury. Cave Hotel & Gold Resort is truly majestic and full of some serious greenery, a perfect backdrop for some outstanding photographs. The stunning acres of land are perfect for a summer or spring wedding…driving around on a golf cart on your big day is pretty fun too! The venue is fully licensed meaning that you can have your ceremony and all of the festivities under one roof!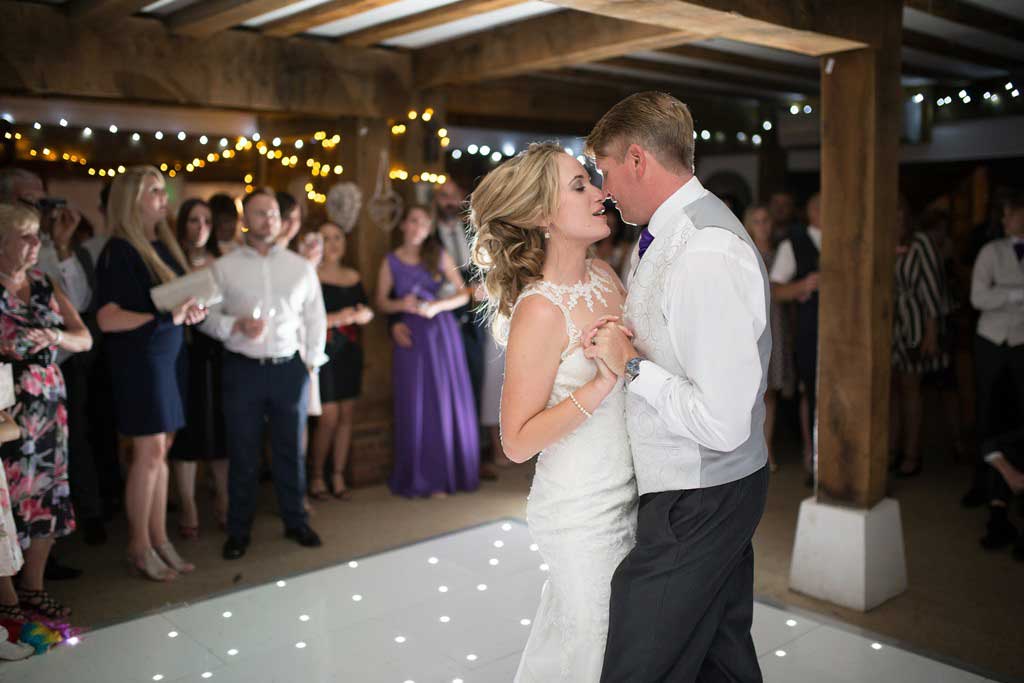 Hold your dream wedding ceremony in an elegant period room; this 17th-century manor house has plenty to explore. Surrounded by 22 acres of stunning Kent parkland, Chilston Park is tailor-made for memories. Enjoy photos in the grounds, dine beneath chandeliers and finish your day in a romantic feature bed. Weddings couldn't get any more idyllic. With many rooms featuring four-poster beds, grand fireplaces and packed with antiques and trinkets, it's practically like being transported back to the 17th century with all the luxuries of the modern day.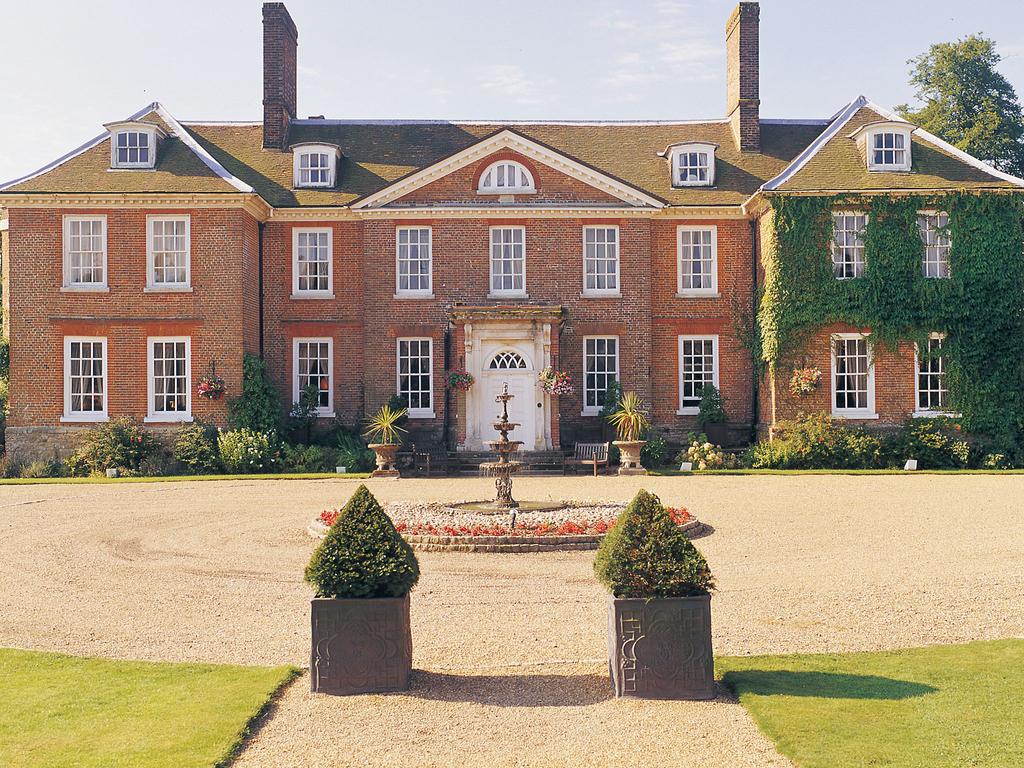 This historical landmark is nestled in the countryside setting of Paddock Wood with a unique and beautiful collection of Oast Houses. As the largest collection of Victorian Oast Houses in the world, The Hop Farm is one of the more unique wedding venues in Kent. You have the option of saying 'i do' in a gorgeous converted Oast barn, flooded with natural daylight overlooking the front lawn or you can  enjoy an outdoor wedding in the Garden Gazebo, both offer a very memorable and beautiful experience.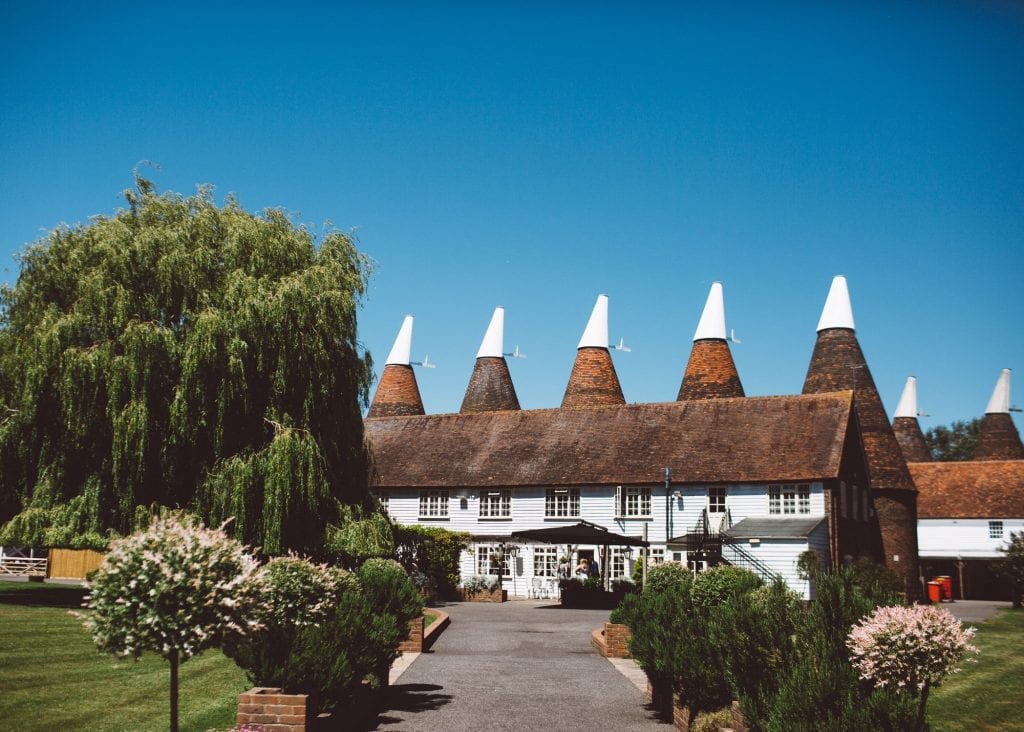 There are many stunning wedding venues in Kent, however when it comes to Mount Ephraim's outdoor wedding options, it's most definitely a front-runner. This beautiful, family-owned stately home with 10 acres of Edwardian gardens and stunning views of the surrounding countryside and orchards, is pretty much a dream come true for couples. The elegant sweeping staircase leading into the main hall will take your breath away.  The most fanciful feature of this stunning venue is the 'Miz Maze', or medieval labyrinth of hedges and colourful flowering plants, a great spot for some playful wedding photographs. If we haven't caught your attention yet, then there's also the Japanese rock garden for tranquility and calm, the fragrant rose garden and the topiary featuring a miscellany of birds & animals. This stunning venue is perfect for your wedding celebration all year round.

Hythe means 'haven' in old English, and that's exactly what Hythe Imperial is, a stunning Victorian haven for you to enjoy on your big day. This beautifully refurbished treasure sits on the Kentish coast and perfectly combines old school with seaside glamour. You can exchange your vows in the delightful beach-front secret garden under the wedding gazebo. Post-ceremony you can then proceed to the Cinderella style ballroom featuring high ceilings with an outdoor terrace, perfect for that fairytale evening of festivities. Your wedding party will be wowed by this spectacular setting.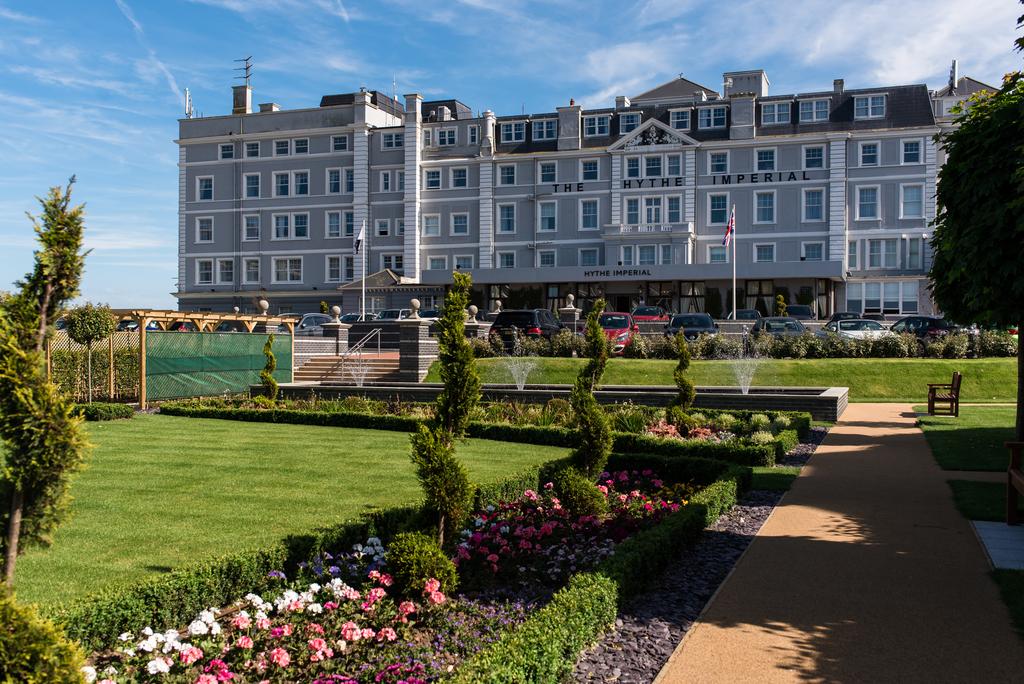 Just South of London, in Greenwich, is a gorgeous palace that strikes a balance of medieval and Tudor grandeur. Once a royal residence, Eltham Palace was transformed into a striking Art Deco mansion by eccentric millionaires Stephen and Virginia Courtauld. This stylish and modern mansion has been preserved of its historical beauty, yet holds all the modern day necessities and luxuries one could think of.
The lavish couple who refurbished this stunning venue had an extravagant lifestyle and it shows. The blend of state of the art technology with quirky features of their residence, and it doesn't stop there. As you head outdoors, 19 acres of award-winning gardens surround the palace with an adventurous play area inspired by Stephen and Virginia's travels across the globe. This is a truly unique venue with much to offer you and your guests on your wedding day.