Vegan weddings and how to plan one
If you've adopted a vegan lifestyle, you'll know that the choices you make – from the food you eat to the clothing you buy – are super important. So if you're now planning a wedding it's likely you'll want to make it a vegan affair.
While you don't want to shove your beliefs down your guests' throats – but instead a delicious plant-based sausage – your lifestyle matters and it's important you factor your ideals into your wedding planning.
In this guide, we've thought about all the elements that go into a vegan wedding to help you plan the perfect day with absolutely no cruelty to animals involved.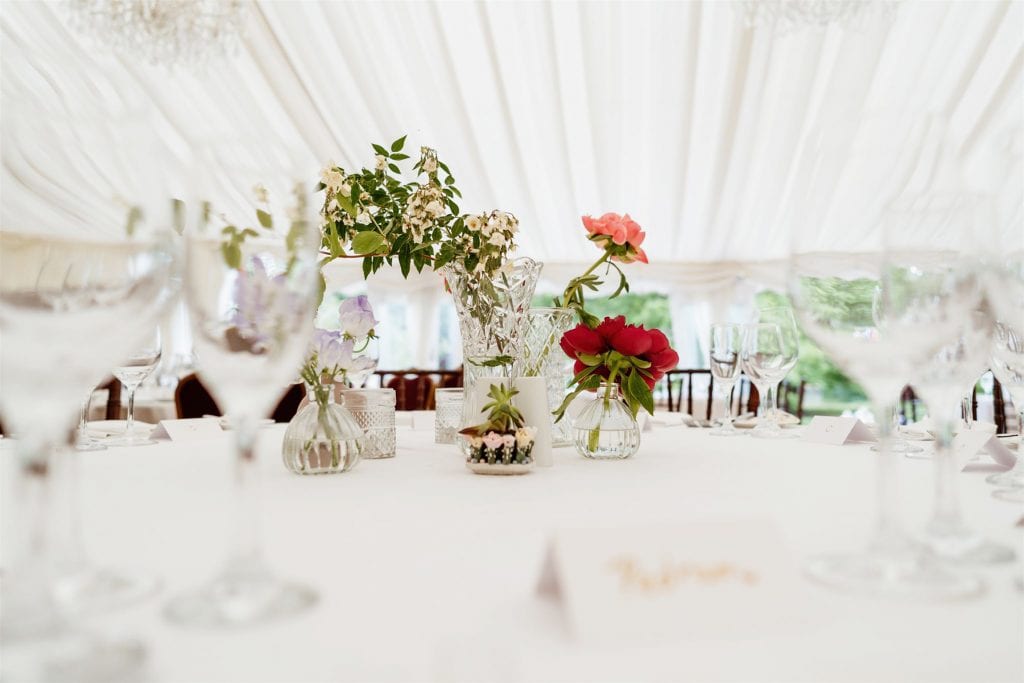 How to plan a vegan wedding – What to consider
1.    Geographic location helps
If you live in the middle of nowhere, you may find it hard to get a caterer on board that understands veganism and can meet your needs. A wedding in a large town or city improves your chances of your wedding suppliers understanding what veganism does and doesn't involve. Find wedding suppliers that are excited about finding vegan alternatives for you and that will work with you to create a menu or experience that matches your requirements.
2.    The type of venue
The venue itself is the biggie. Let's just say, you can probably rule out the full ancestral hall with dead animal decor quite easily, but you may have to compromise at some point about wool or silk carpets and similar.
Speak to your shortlist of venues about your vegan lifestyle and they should be able to confirm whether they can adopt your choices or not. Check out our blog here on types of wedding venues to help you narrow it down.
3.    Find a venue that lets you have your own caterer
Venues that restrict you when it comes to which caterer you can choose could be considered a no-go for vegans. You want a caterer that gets you, that creates a plant-based menu that isn't just a few salad leaves on a plate or a sad mushroom risotto and that can accommodate any requests you may have.
Don't despair though if you've found the perfect venue but you can't have your own caterer. However, bear in mind that a good wedding venue is one that will bend over backwards to meet your vegan needs. Buckland Hall in the Brecons, for example, is known for its vegetarian and vegan cuisine; and check out Manor by the Lake in Cheltenham and Suffolk's Woodhall Manor, as both very welcoming of vegan parties.
4.    Let guests know if the whole menu is going to be vegan
Go hard or go home, they say, so if your whole menu is going to be vegan it's a good idea to let your guests know in advance. Most of your friends and close family will be aware of your veganism, but it's diplomatic to let more distant relatives who are invited know that it's a vegan day with vegan food.
We trust that – unlike this wedding where a bride's family apparently refused to attend because of the vegan menu – you'll get no refusals because it's vegan. But if someone doesn't care enough about you to forego meat and dairy for a few hours, you may be better off without them.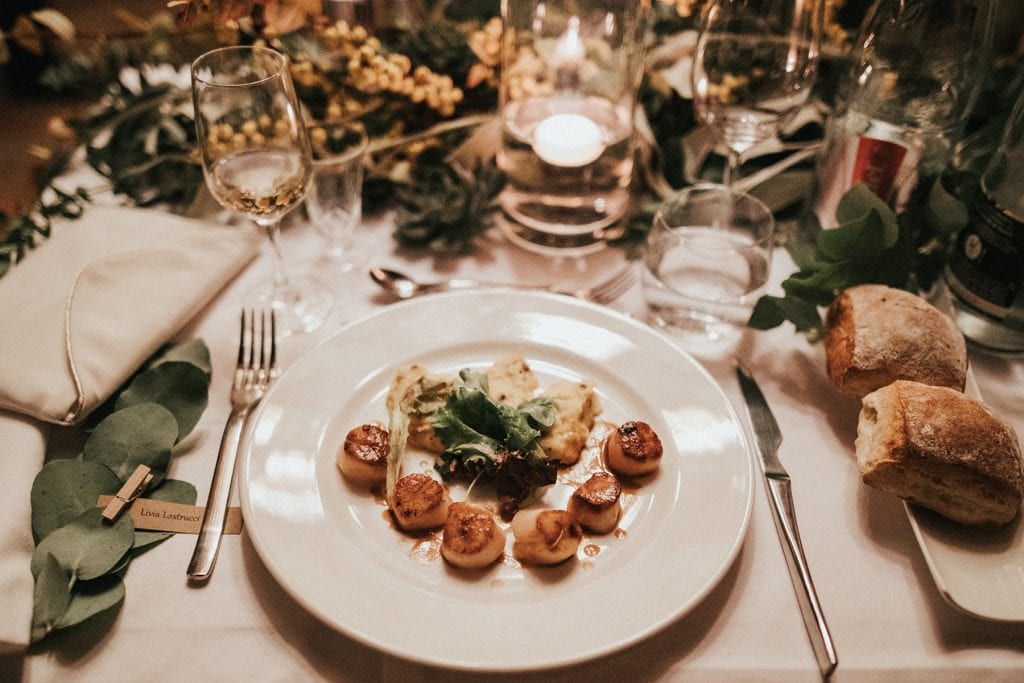 5.    Consider your wedding wardrobe
Clothing for the bride and groom, and even the bouquet, are potential hurdles again. So many wedding dresses incorporate silk, as well as bridal shoes and bouquets with silk flowers. Cotton or linen, and non-silk lace, surely beckon.
Most formal ties are silk, but it's not hard to find great rayon versions. If you're swinging towards top-hat-and-tails, bear in mind that the hat without any silk will take some finding, plus formal hire suits are generally wool or wool blend, so we recommend you get looking now.
You'll be used to finding vegan-friendly shoes and there are plenty of high-end, non-leather shoemakers around now that will make it easier to find something stylish.
6.    You'll need to request cruelty-free make up
As a vegan, you'll be aware of online lists of cruelty-free make-up and hair-product suppliers, and if you use professionals to do your make-up and hair on the day they need to be vegan too or understand your needs.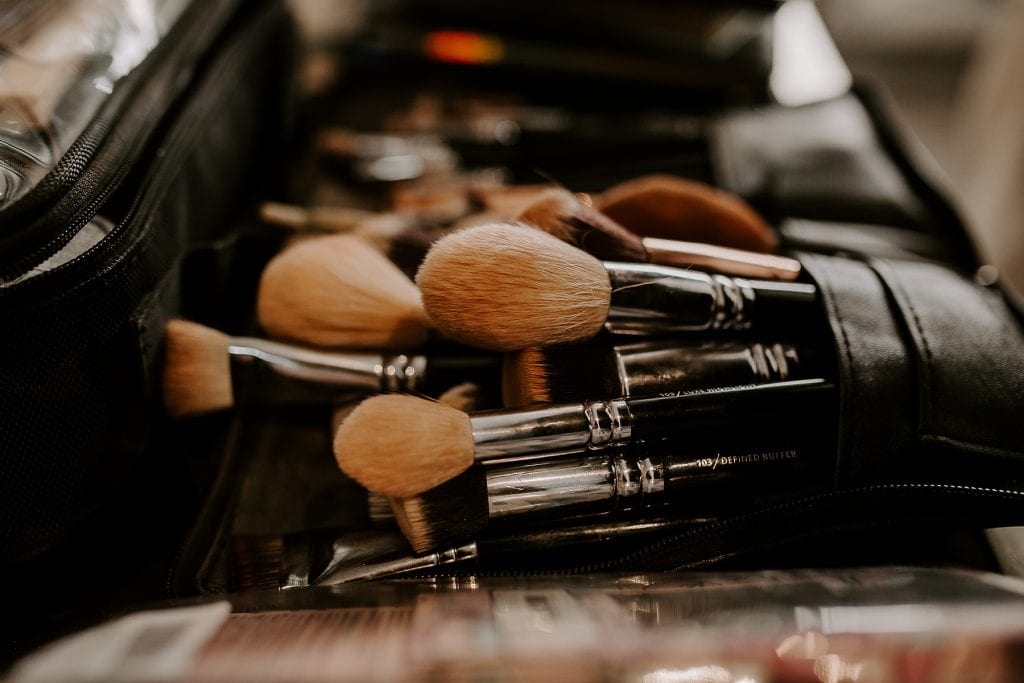 Top tips for a vegan wedding
Photographer – Your photographer will need to be exclusively digital, as 'proper' film uses gelatine.
Gift list – If and when you send one out, ensure everyone is aware of your veganism (as if they don't know already), this improves your chances of not receiving anything that doesn't match your lifestyle choice. You could also suggest that guests gift experiences, money towards things you need such as your honeymoon or donate to an animal welfare charity on your behalf as an alternative gift.
Drinks – There's nothing that says wedding like a drunk uncle on the dancefloor with a tie around his head. But don't worry about finding vegan wines – this means no isinglass (fish bladder, gross), casein (protein from cows milk), egg white or gelatine used in clearing the wines – as it isn't difficult nowadays. But make sure your caterer or the venue keeps this in mind too.
Jewellery – Pearls are a traditional choice for many brides but bear in mind that you can't have real pearls in your jewellery or for decorating your dress or bouquet, as these come from an animal.
Flowers – Try to opt for Fairtrade flowers and if you're considering using artificial ones, avoid silk.
We hope this guide covers most of the pitfalls you could face when organising a true cruelty-free wedding – though strangely it's not considered cruel to dress page boys like waiters. In the end, these are your principles, and you won't be comfortable if you flout them on the most important day of your life.
And just think, when it is all over, you can escape – on that nice vegan-friendly honeymoon.
Author
Jade Lamb
Jade is a former magazine editor who now creates content for a range of publications and across a variety of industries. Jade planned her own wedding in 2018, complete with live reptiles and a horror movie table and her writing has been published on sites such as The Daily Mail, Absolute Magazine and Festival Brides.