Woodlands Park Hotel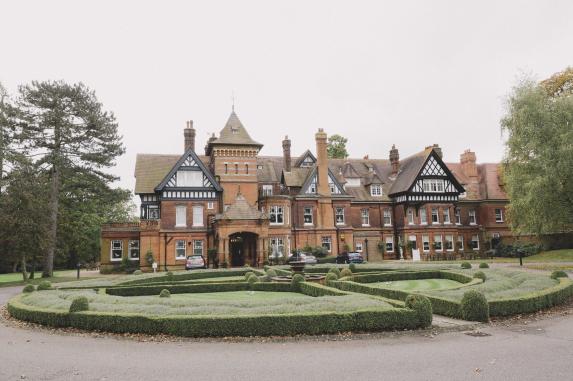 A country retreat in the heart of Surrey, which retains the dignity and atmosphere of the past. It unites traditional style with contemporary amenities, offering the perfect romantic setting for your wedding.

Built in 1885, created by the finest workmanship and design, this Victorian grandeur with its oak panelled rooms, vaulted ceilings and numerous antiques, takes guests back to an age of style and sophistication.

Every wedding is uniquely special and we believe your day should reflect this. Our team of dedicated co-ordinators will help take care of arrangements and make the whole process seamless.

Let us advise on everything from flowers to arrival by helicopter and, on the day itself, our experienced team will be there to make sure the only 'hitch' is the one you have planned.
Website | Email | View Brochure (pdf)
Latest Review