East Bridgford Hill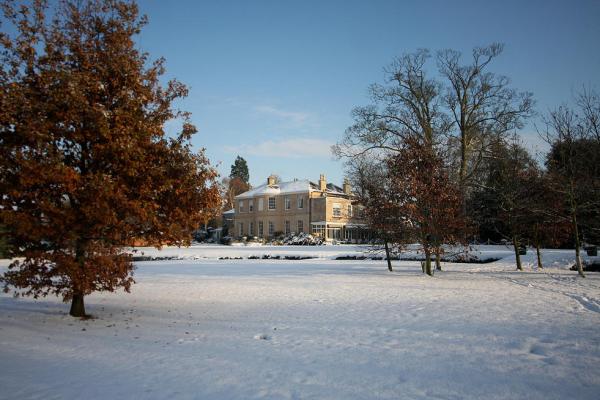 I am delighted to hear you are considering holding your wedding with us.

East Bridgford Hill rests on the outskirts of the beautiful village East Bridgford . It is a family business and an exclusive country home, where small is beautiful and discretion is everything.

Located in a serene setting with panoramic views across the Trent Valley, it is a home full of character, where bespoke style and friendship are the values of the day, where weddings have soul, wine has history and food is deliciously rustic. Whether you are enjoying the baby grand piano, indulging in a house martini from the 'Hat Bar' or watching a ballet on 'The Lawns'... the whole experience is, quite frankly, exquisite and unforgettable. East Bridgford Hill is you first step planning for your special day.

Idyllically located between 'Gunthorpe' (A river side village with stunning walks, canal boats and wonderful restaurants and bars) & Radcliffe on Trent or even Newark North Gate being our closet station with a 15 minutes drive its trains are a direct line in 1 hr 20 minutes to London, a wonderful city to walk around as it is full of antiques. We are 15 minutes out side Nottingham City Centre by car. East Bridgford Hill is ideal for guests travelling from near or far. We do offer private taxi service from the airport and can organise all travel for your guests and accommodation.

East Bridgford Hill provides the perfect backdrop for your Wedding. Licensed to host Civil Ceremonies, we have 5 different rooms of different sizes that you can get married in, all with very different atmospheres. The Hall which is very church like with stunning tall ceilings and with a beautifully curved staircase, The Morning Room which has silk on its walls, a large fire and hand painted shutters that bring the outside, inside. We have the drawing room our largest room which has a wonderful door which opens out onto the front lawn and a stunning baby grand pianoand then there is the Bird Room this is such an atmospheric room like a French church chapel often used for late weddings with lots of candles an truly romantic experience the conservatory with the views down the valley is a perfect summer wedding for just 2 to 6 people

We have a wonderful bar and an outside pizza oven... all things in house you could use for your day.Should you wish to stay, we can accommodate over 18 people and are known for really helping brides have a relaxed home from home wedding with all the classic touches which make it the most romantic day of your life...

Why not come along to one of our up and coming events and see the house for your self.

You are extremely welcome to come and visit us and a member of the events team would be delighted to show you around. During this time we can show you our beautiful function suite (if you come on the day of a Wedding youll get to see it set up) and also put together your own personal bespoke package.

Over the next few days one of us will give you a call to see if you have any queries regarding the brochure, our packages or East Bridgford Hill as a venue.
Website | Email | Request a Brochure