Clevedon Hall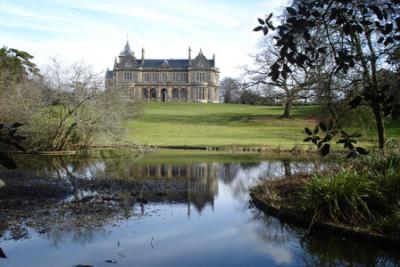 Clevedon Hall is steeped in history and is anextremelyversatilevenue that allows you to plan a truly unique occasion. Chose from a vast array of breathtaking rooms or even carry the romance outside with a marquee set amidst the extensive grounds.

We believe in building bespoke packages to cater for your every need. Our team of experienced wedding planners will ensure nothing is overlooked and that your special day is everything you ever dreamed of. Nothing is too much trouble. We will take care of everything from the moment you arrive, to the moment you leave. Whether you dream of an intimate wedding for 50 guests or an all day party for 200 friends and family, we have the variety and the space to make it unique. You can hold your civil wedding or civil partnership ceremony in a number of our elegant rooms. No mater where you say "I do" we will ensure you all enjoy the splendour and service you deserve.

Food is something that is close to our heart. Our amazing in-house team led by Head Chef Alan Jones is in charge of all our catering. From simple canaps to lavish wedding breakfasts, we use the mostaccomplished chefs to create our inspirational menus and insist on thefinest ingredients, seasonal and locally sourced wherever possible.We dont like to be restrictive, so if theres something in particular youwould like, no matter how unusual, we will do our best toaccommodate your wishes.

A wedding at Clevedon Hall is something magical.The stunning mansion and beautifully landscapedgrounds come together with the highest levels ofpersonal service and attention to detail to provideyou and your guests with a day that will live long inyour memory.

Please contact us to book a private viewing where we can discuss yourrequirementsand put together a bespoke quote for you. We look forward to welcoming you.
Website | Email | Request a Brochure