Broadoaks Country House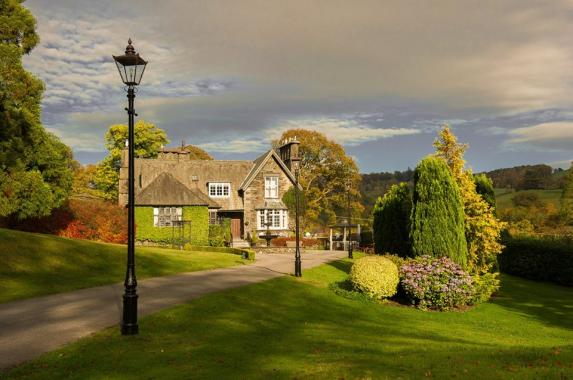 Country Chic Weddings

Beauty is in the eye of the beholder. Finding "the one" may be thanks to fate, serendipity or just great luck, but however the stars aligned a wedding celebration has to feel as right as the partnership.

The perfect wedding presents itself in many guises - it all depends who is looking at it. Broadoaks Country House Hotel is all about delivering an experience that's as individual as the couple.

This beautiful traditional Lakeland Victorian House offers traditional with modern quirks, outstanding service, well-chosen and elegantly prepared menus and, thanks to plenty of tucked-away private spaces, has a chameleon ability to deliver anything from a luxe celebration for 150 to a ceremony that's small, but beautifully-formed.

Broadoaks' exclusive hire packages include all 16 main rooms for 32 adults with three additional rooms available. Children or additional day guests can be added and up to 100 seated for a wedding breakfast, with up to 150 for an evening function. Pricing starts from only £2,995

Perched high above a rushing watercourse in six acres and surrounded by the tree-gilded hillsides of Troutbeck, Broadoaks is the premier venue for private weddings and civil partnerships.

Bringing with it a rare mix of relaxed luxury and exclusivity, Broadoaks has cleverly included attractive mid-week wedding packages too.

Whether the bride wants to arrive by helicopter or the best man is a four-legged best friend, individual will out and Broadoaks guarantees the big day will also be the best.

Call and have a chat with one of their dedicated and very friendly wedding coordinators , arrange an appointment to see them and you will be treated to a lovely cream tea !



Broadoaks Wedding Breakfasts from Broadoaks on Vimeo.
Broadoaks - Licensed Areas v9 from Broadoaks on Vimeo.
Website | Email | Request a Brochure
Latest Review
See our Youtube Video