National Brewery Centre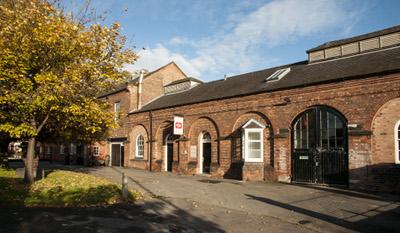 Our listed Victorian buildings provide an impressive setting for any wedding reception, also licenced for civil ceremonies. The National Brewery Centre is situated in Burton-on-Trent, Staffordshire

Our experienced team prides itself on providing the highest quality service, from your initial enquiry, right through the whole planning process until your first anniversary when we treat you to your First Anniversary Meal! We understand that no two weddings are the same, and so we work with you to create and design your perfect wedding day package that is unique to you.

Whether your requirement is for a small informal reception in a character suite, or a full wedding package to include a civil ceremony and a catered reception for large numbers of guests – we can cater for your every need.

We can offer:-

∞ A choice of two on- site licensed rooms for Civil Wedding and Partnership Ceremonies, one catering for up to 60 and the other up to 100 guests.
∞ A choice of two Welcome Drinks locations on the Mezzanine floor overlooking our restaurant - or in our Conservatory
∞ A choice of two Wedding Breakfast or Reception venues. The Worthington Suite, with its own bar that can accommodate 70 to 80 guests, or our Hop Garden marquee which can accommodate up to 200 guests for a seated reception.
∞ A wide choice of menus ranging from cold buffets At £15.95 per person or hot buffets at £19.95 per person to a selection of three course function menus starting at £25.95 per person.
∞ We can offer you the opportunity to arrive in style in one of our Vintage cars or even in a Wedding dray pulled by our Shire horses!
Website | Email | Request a Brochure