Audleys Wood Hotel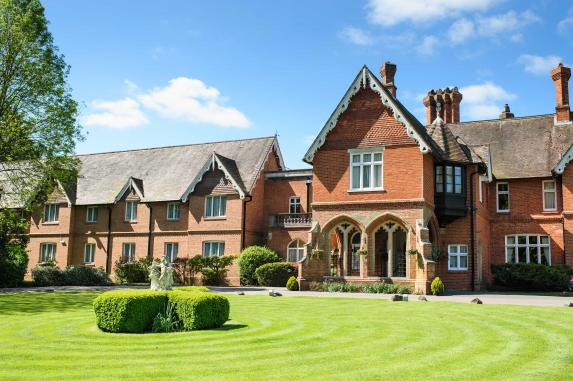 Your wedding day should be the best day of your lives, and with our help it will be. Whether you want a church wedding or would prefer to be married in the elegant surroundings of the house itself, Audleys Wood offers a magical backdrop against which to capture beautiful memories of your very special day.

Here at Audleys Wood we will understand your ideas and inspirations, your preferences and priorities. We'll work together to create a truly magical and enchanting day that you'll never forget.

Our Garden Pavilion is an elegant venue making the most of the local countryside views and offers a spectacular setting to your special day. It is light and airy and extends onto the spacious garden emphasising the room's al fresco feel. During the evening the twinkling fairy light canopy creates a magical atmosphere for your reception. With its own entrance, garden and private reception and bar area, it offers facilities from 50 guests and up to 200.

Overlooking our grounds, with a high arched ceiling, the Conservatory provides a truly stunning location for your civil wedding ceremony. This unique venue can accommodate up to 100 guests for your ceremony and 70 for a wedding breakfast.

For smaller gatherings, The Simonds Room is at the heart of the hotel, a room designed for grand yet intimate entertaining. The Simonds offers facilities for up to 20 guests whereas our Sir George Bradshaw room can accommodate up to 40 guests for a ceremony and Wedding Breakfast.

Website | Email | View Brochure (pdf)