The latest news from Tewin Bury Farm Hotel, Hertfordshire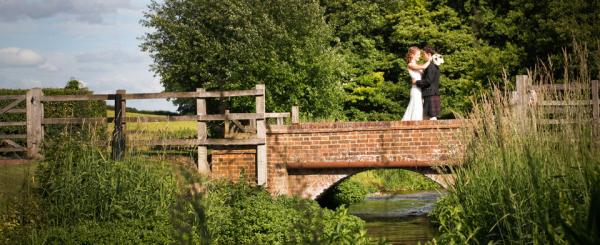 Exciting Changes in our Wedding Department!
Added on 28th February 2014
Our well established Meadow Barn has now been granted it's Civil Ceremony license. This means that Tewin Bury Farm Hotel is now licensed to hold ceremonies for up to 300 guests. We have also just started to offer this venue for Outside Catering events. Please contact the Weddings Team on 01438 841462 or weddings@tewinbury.co.uk for more information.
We have also just completed work on our new Bar Facilities within our 17th Century Tythe Barn. This now allows us to hold mid-size weddings in a more intimate venue, as well as larger weddings.
A New barn Venue for Tewinbury
Added on 8th March 2012
After the huge success of the Meadow Marquee over the past 5 years and fantastic support from local business' and charities, we have received planning permission to take our future visions to a new level.

As of 1st January 2012 the Meadow Marquee at Tewin Bury Farm Hotel has been brought down and been replaced with the Meadow Barn.
The Meadow Barn, which is now complete can host meetings, exhibitions, conferences, fashion shows and similar events.

After being undecided on a name for the interim venue we asked you to come up with a name for the new barn.

We are pleased to announce that Katy Garcia is the winner of our competition, suggesting 'The Meadow Barn,' and therefore winning Afternoon Tea for Two in The Restaurant at Tewin Bury Farm
More from Tewin Bury Farm Hotel
More Venue News
This page viewed 1387 times since 7th March 2013