Wedding planning made easy
Published date: 12th December 2019 | Author: Hollie Bond
---
Our simple step-by-step guide will make planning your big day a breeze
You're engaged – congratulations! Now you've celebrated your new sparkly status, reality might have hit that you've got an entire wedding to plan. Just where on earth do you start when it comes to planning the best day ever?
While every couples' wedding planning journey is as unique as the big day itself, there are some essential elements and planning guidelines. Every couple should have these on their wedding planning checklist in order to make the journey as simple and enjoyable as it can be. 
We've put together a 12-step guide to wedding planning to help you on your journey to being officially married. Add them to your wedding planner's to-do list and tick them off as you go… let the countdown to "I do" begin! 
1. Decide on your budget
It might seem like a boring place to start when it comes to wedding planning. Deciding on your budget and then sticking to it, is an essential element of the planning process. Sit down with your partner (and parents if they want to contribute) and be honest about how much you can save or each put towards the big day. 
It's important to keep track of any spending as it happens. If you're not exactly a spreadsheet whizz, don't worry. There are plenty of free-to-use online budget planners and apps to help you spend smartly.  
2. Discuss dates
Can't wait to get married? The idea of planning in less than 18 months too stressful? Work out what length of engagement works for both of you and what time of year you ideally want to tie the knot. If you're getting married abroad, pay extra attention to the climate. No-one wants to say 'I do' outside in 40 degrees heat (and your guests won't thank you for it either!). 
Have a season, month or a few dates in mind at this point. You can then have some flexibility for when you find that dream venue. You'll also need to agree on the general location of where to hold your day at this stage. Home or away? A special place where you met? Or where you grew up perhaps? 
3. Think about your wedding style
Before you book yourself in to see all the venues in your chosen area, you can drastically reduce the time spent searching by knowing what your general wedding style and theme is going to be.
Buy wedding magazines, visit wedding websites and sift through Pinterest and Instagram for wedding inspiration, saving images you like as you go… et voila – the final collection will reveal whether you're drawn to rustic weddings, city weddings, festival themes, vintage themes, or certain wedding colour palettes.
If rustic is your style, focus on barn and country house venues. After more of an urban vibe? Think art galleries, warehouses and city hotels.
4. Find your venue 
Now you've got a set budget and have a clear idea of your wedding theme, it's time to find the all-important wedding venue. This is the first major milestone in the planning process, and it helps shape the rest of your planning journey.
Remember to only look at venues within your budget, that fits the size of guest list you're thinking of, and that are able to host weddings at the time of year you're after. 
Important factors to consider as you're being shown around are: does the wedding venue have enough accommodation for you and your guests; is it near your ceremony location or can you get legally married on site; do you have to provide all the suppliers; and does it have capacity for your ideal guest list?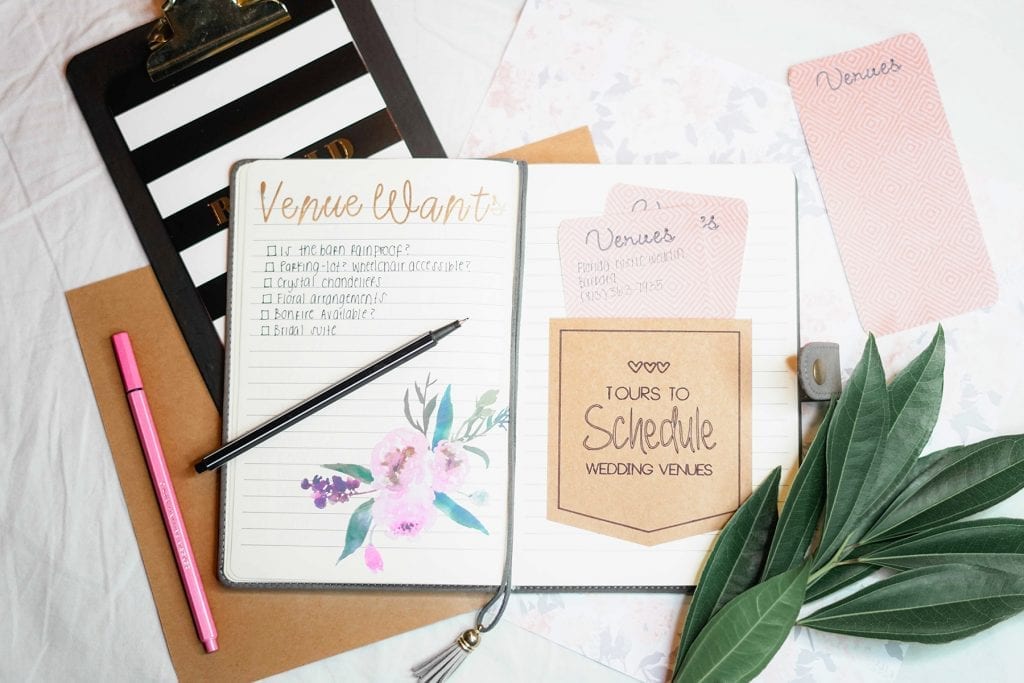 5. Draw up your guest list
 Now you've chosen your dream venue, it's time to fill it with your nearest and dearest (plus grumpy uncle Jim and those long distant cousins your parents are insisting on inviting). As well as taking into account the venue's capacity, be sure to have an idea of cost per head for the catering. Start by compiling your dream guest lists and then whittle it down. Some good ways to do this are cutting people you haven't seen for a long time, or that you both haven't met (like work colleagues). 
Decide whether you want all guests to attend for the full day or to have a separate evening-only list. Just remember to give your parents a few spaces for their friends if they're contributing and consider letting guests who don't know anyone else bring a plus one.
6. Take care of the legalities 
Like the budget, this isn't the most exciting part of the wedding planning process, but without it, you're just organising a big party! Everything you need to know about legally getting married and giving notice within the UK can be found here. 
Getting married abroad can be slightly more complicated, but details about the various marriage documents and marriage licenses in each country can be found here. 
Be sure to check how long the paperwork remains valid and whether you can legally say "I do" in your country of choice or whether you'll need an official ceremony in the UK first. 
7. Choose your bridal party 
Some couples know straight away who their bridesmaids, maid of honour, ushers, best man, flower girls and page boys are going to be, and ask them before the basic wedding details have been sorted.
If that doesn't sound like you, take some more time to decide who you think will be the best support for you in the run up to and on the wedding day itself. Be careful to limit the size of the bridal party if you're planning to pay for their outfits, bouquets and thank you gifts, as it could make a rather large dent in your budget.
Remember you don't have to stick to tradition. Brides can have men of honour, while grooms may want a best girl instead of a best man. Once you've decided, think about creative ways to pop the question. We love the idea of personalised 'will you be my bridesmaid' cards and gifts.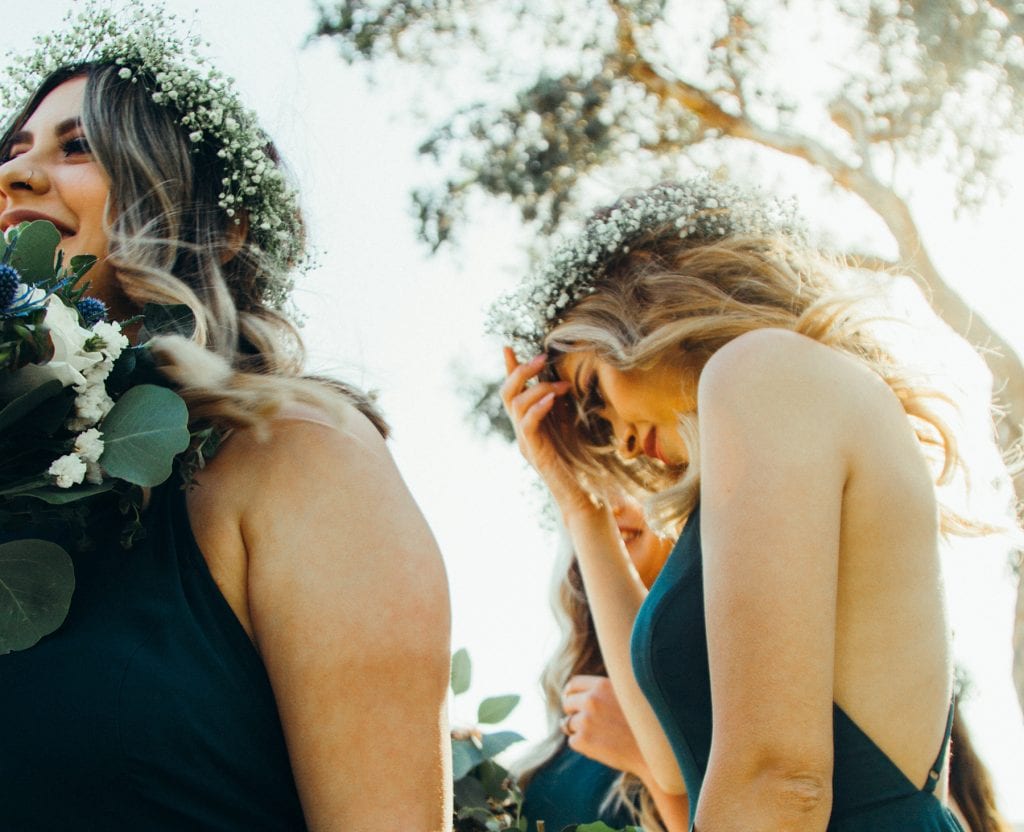 8. Book your suppliers 
Don't rest on your laurels once you have the venue booked as the best wedding suppliers such as photographers, florists, cake makers, stylists, stationers, caterers, bands and DJs get booked up many months in advance. Some dry hire venues mean you'll have to source everything from the chairs to the bar, while other venues come with on-site suppliers. 
Write a list of all the essential suppliers, plus a few you'd love if budget allows, like a photo booth and fireworks. Be sure to ask your venue for suggestions. Compare prices and shop around before settling on your chosen suppliers… after all you'll need spare budget for that prosecco van you've always wanted.
9. Buy your wedding dress & the bridal party outfits  
The moment you've been waiting for… shopping for the dress. This can be both exciting and stressful as you search for the dress of your dreams. Allow plenty of time if you've got your heart set on a made-to-measure designer or custom-made dress, as these can take up to six months to make.
Off-the-peg and high street dresses are best if you're having a short engagement, but do allow time for alterations. Once you've sorted your style, think about your bridesmaids and groomswear that will complement your look.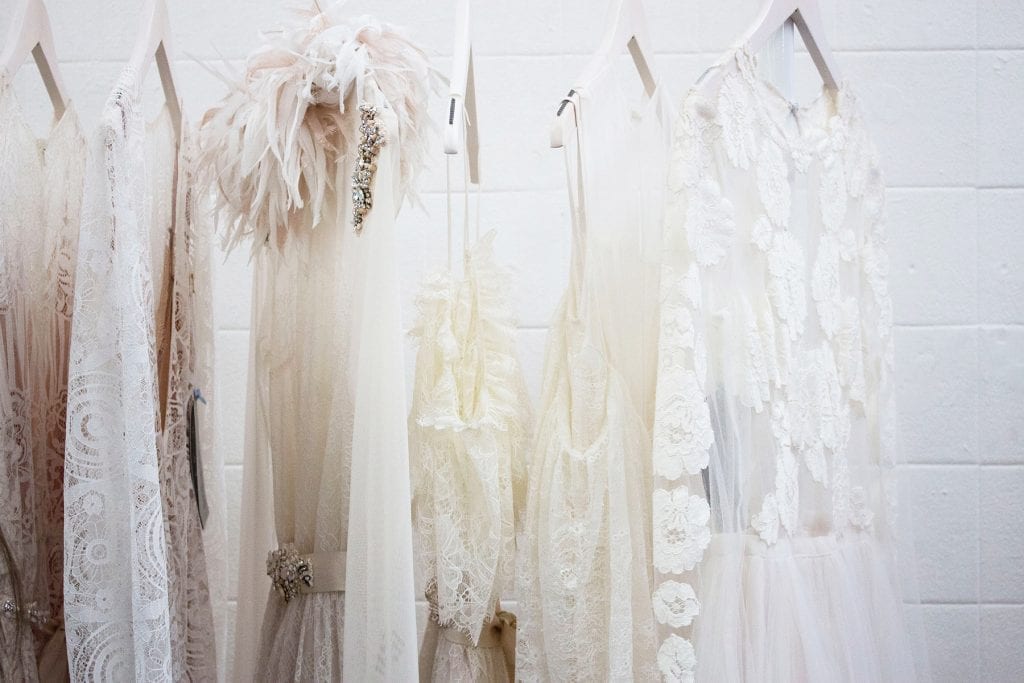 10. Book your honeymoon 
From one exciting wedding task to the next – choosing your honeymoon. There's no rule that says you have to honeymoon straight after your wedding, so consider a mini-moon first if the budget is tight or you can't get enough annual leave.
A lot of couples ask for honeymoon contributions as part of their gift list, so you may want to wait until after the wedding to see how much money you have to play with if you decide to go down this route. If you're organising your own hen and stag nights, this is the time to think about what you want to do for these too.
11. Send your invitations 
It all starts to feel very real when you put the stamps on your wedding invites and send them out to guests. Check with your venue when they need to know final numbers so you can be sure to ask guests to RSVP in time (build in a buffer of a couple of weeks to allow yourself time to chase those late RSVPs).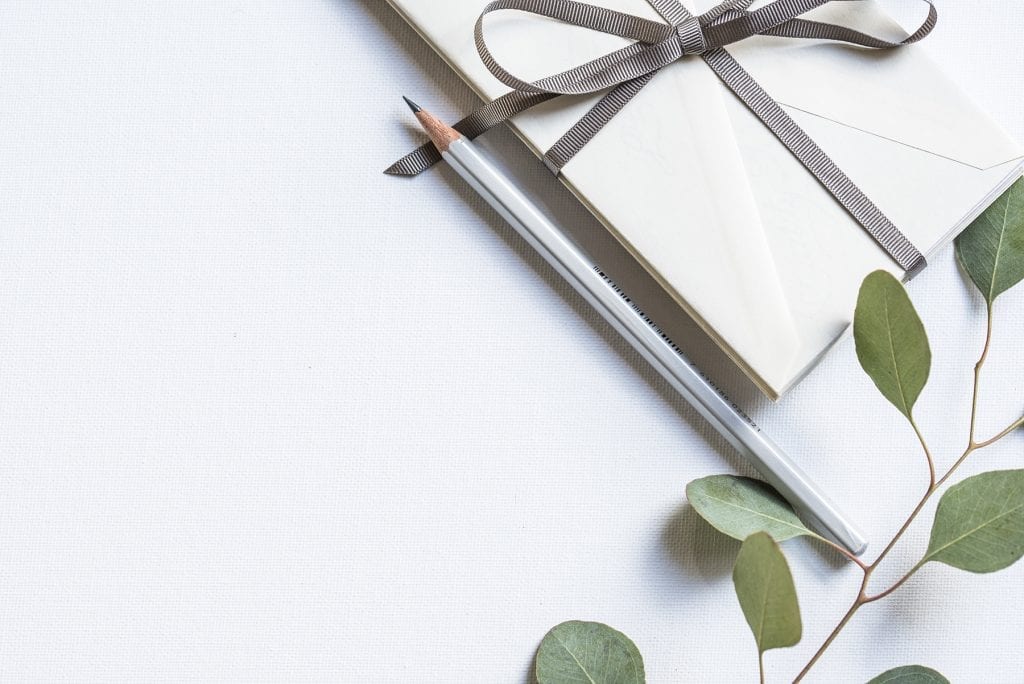 12. Create a running order and table plan
Once you have your final numbers you can take on the ultimate wedding planning feat of sorting the table plan. There are plenty of online tools to help, or do it the old-fashioned way with a large sheet of paper and some post-its! 
First, separate guests into their groups – friends, family, workmates etc. and then start placing them around tables. You don't have to have a top table if that doesn't work for your family set-up.
You could host your own table, have long sharing tables or even sit on a romantic table just for two.