This year's Summer wedding décor wows
Published date: 1st November 2019 | Author: Hollie Bond
---
There's something magical about a summertime wedding soiree, from ice cream hors d'oeuvres to funky floral accessories, the sun brings out the wild and creative side in all of us. If you're getting hitched this summer, these 2018 wedding trends will have you swooning! Whether you're a lover of classic elegance or lean towards the bold and dramatic, we're sure these décor trends will inspire you to sprinkle a little pizazz into your upcoming wedding celebration.
Flamingos are Flocking
Not too long ago, the bird of the moment was the humble owl, full of wisdom and plastered across every kind of fashion accessory and interior you could think of. This summer season, there's a new bird in town and it's bigger than ever – the glorious pastel pink flamingo! These feathery friends of ours have taken the wedding world by tropical storm. Vibrant, fun and playful, you can scatter statues around the gardens for a whimsical addition to your landscape or have them as a charming cake topper. For a quirky twist to your cocktail hour try using flamingo themed glassware to pair with a pink hued drink such as strawberry daiquiris.
For a subtler ode to this trend, you can even try adding pale pink feathers to your table centerpiece!
Pineapples are Popping Up
Nothing says summer celebration more than the tropical pineapple fruit – prickly and playful, they are the ultimate party emblem. If you're looking to transport your guests to an island paradise, why not incorporate these into your décor. You can integrate them with printed napkins, coloured ornaments or place them as quirky place settings for guests – they also double as some super funky wedding favours for guests to take home.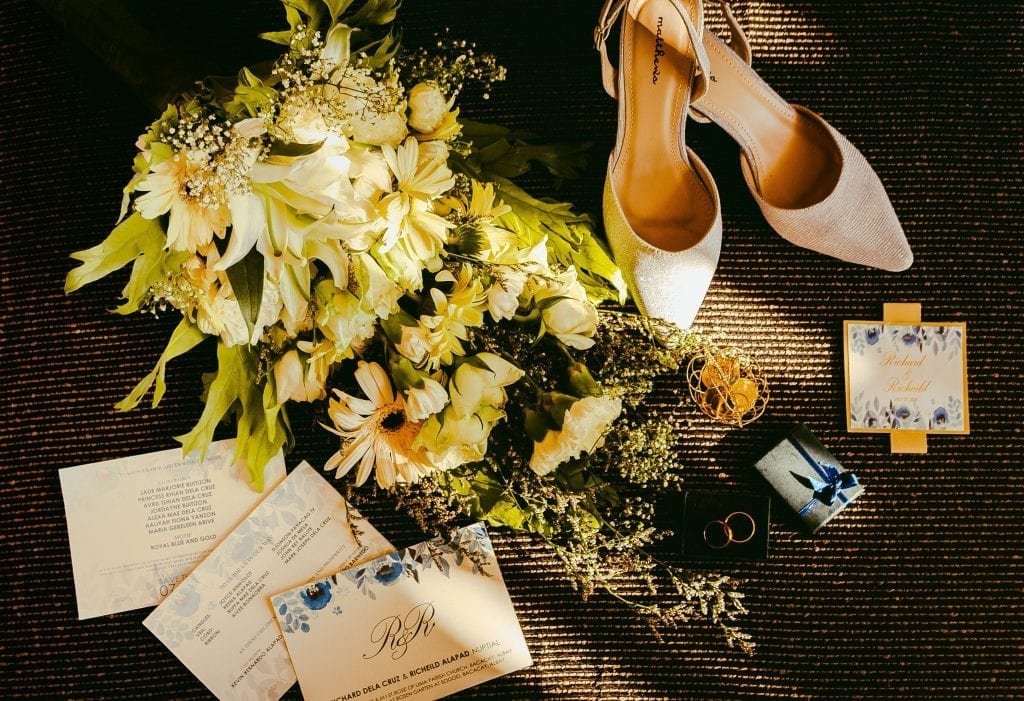 Bring on the Balloons
From the bridal showers to the big day, we're seeing balloons blowing up (get it?!) across all wedding festivities this summer. These truly Instagram worthy garlands take us back to our days of care-free children's birthday parties and with a few creative edits they can liven up your summer soiree – and the best part: they're are as cheap as chips! Try mix and matching sizes and pick a two-pronged colour scheme to match your overall theme. Add them as wall hangings over your tablescape for a magical atmosphere or send your flower girls down the aisle with a bunch in hand to wow the crowd!
Macramé Magic
Macramé is a type of textile design produced using a knotting technique that took off during the 70's (think groovy lava lamps and shag carpets) and it's another hot new trend for couples everywhere. What's great about macramé is that it often comes in a neutral cream hue that can be combined with other designs to compliment any type of wedding theme. You can re-create this trend with statement backdrops: try hanging florals and potted plants with macramé made hangings or weaving in florals that drape the ceremony alter.
Air Plants are In
Air plants were popular house decorations in the 90's and are the biggest trend for alternative florals at weddings this summer. With their spindling texture and gorgeous varied green hues, they are ideal for a bohemian style themed wedding. These chic botanicals are minimal and modern which makes them ideal to pair with statement pieces across your venue. They require minimal water and can live and grow without soil making them both eco-friendly and long-lasting – eliminating the panic of wilted décor!
Neon Signs
Both zazzy and functional, neon signs are lighting up wedding parties across the UK and US. They can liven up your directional signs by welcoming guests to your ceremony and lead them in and around your venue. The best part is that you can get as creative as you want with them: add a customized slogan for your big day or use them as multi-functional décor for a photoshoot backdrop.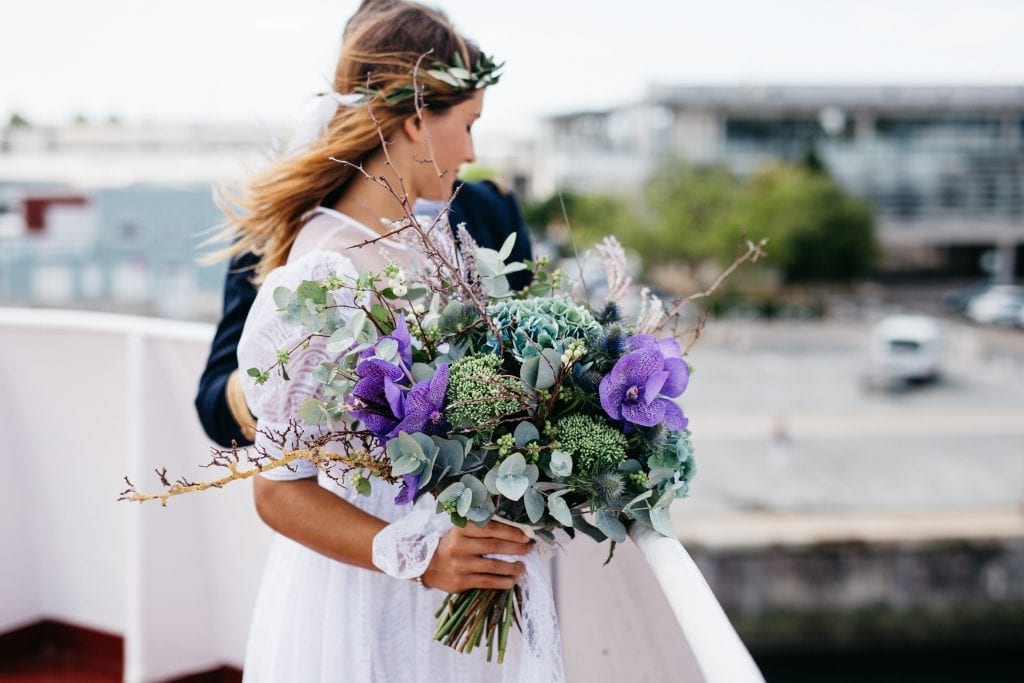 Crazy About Crystals
From rose quartz to rich coloured geode rocks, crystal wedding decor are part of the growing trend in wellness. With many gemstones affiliated with mood energies and healing properties, these magical stones are a great boost to the atmosphere of your special day. Whether used as accessories in your hair or as jewelry, or just as a simple tokens for guests to take home, they are fanciful additions to any wedding theme.
For more wedding inspiration stay tuned to our blog! Take a look at our directory to find your dream wedding venue.