9 different types of wedding venues
Published date: 15th January 2020 | Author: Kacey Bradley
---
Love is in the air as another wedding season sneaks up on us. For loved-up couples, that means snapping up a killer dress – and, of course, a dreamy venue. Below are 9 types of wedding venues for all occasions.
If you want to wave goodbye to single life in true style (and we hope you do!) the biggest challenge is recreating your dreams IRL. Let's face it: registry office weddings can be pretty drab and most of us want something more exotic than the local church.
Count your lucky stars, sister, because there's now a perfect wedding venue for every power couple. Swap vanilla venues for something bold AF with these chic, elegant and downright unusual wedding venue types.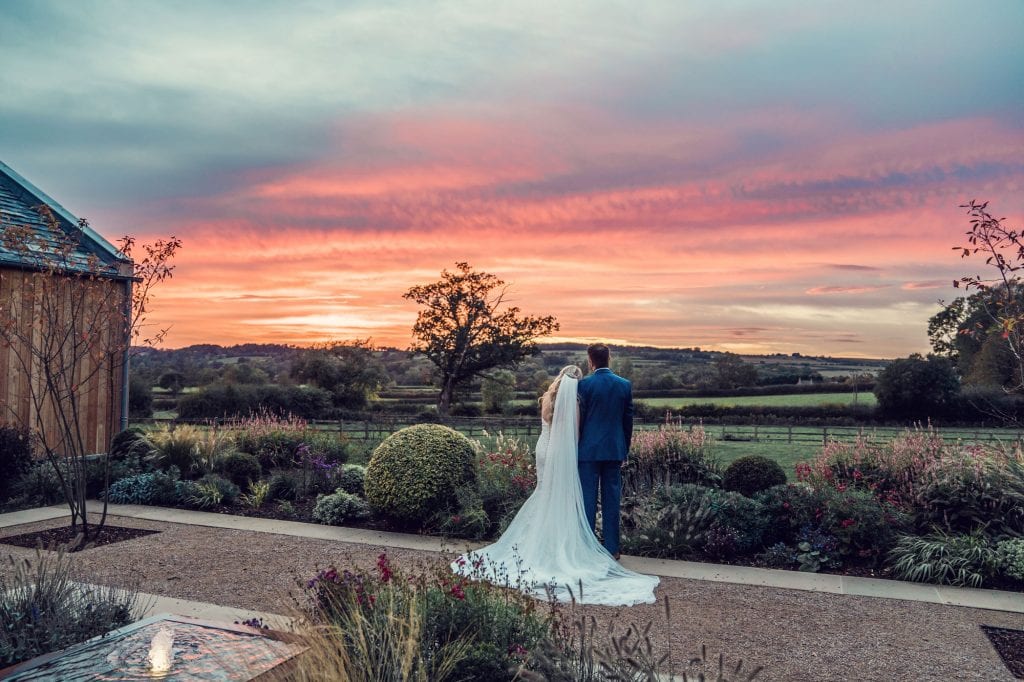 1. The fairy-tale castle
Found your prince charming? Congrats! But before you get too caught up on the happily ever after, focus on the matchmaking that really matters: finding the castle of your dreams.
Getting married in a castle is ultimate goals – who doesn't dream of a regal backdrop? Plus, the wedding photos will look like something fresh from a fairytale. Splash the cash on a grand historic fortress topped with turrets and your day is sure to ooze class.
Get the wedding décor right and you'll look gorge in layers of ivory lace.
2. The country house
Not big on Cinderella-style majesty? A country house is in-keeping with tradition, but altogether more relaxed than a castle. It's perfect for courting couples who want to make their vows amid rolling lawns, lush lakes and totally glam interiors.
Make your ex salty as hell with a killer country house wedding – even on a budget. It'll look stunning on social media and you can get creative with the snaps. Think summer picnic shots and smooches beneath the Victorian architecture. Very Harry and Meghan.
3. The blissful barn
In this type of venue, accessories do the talking. A barn is perfect for style-conscious pairs who have aced the wedding mood board before he even pops the question.
Dress it up with twinkling fairy lights or opt for an autumnal theme with pumpkins and pine cones galore. You can even pump up the volume with vivid colour bursts draped from bared beams.
It's cute, it's uber-romantic and it channels soft country vibes – your guests (yes, even your mother-in-law to be) is bound to be blown away.
4. The glorious garden
Lovebirds rejoice! If your spirit feels free in the open air, there's now a wedding venue solution. Sow seeds for an idyllic marriage in the great outdoors with your very own garden wedding.
If you're a Friends fan, don't worry – it doesn't have to be Phoebe-and-Mike casual, but you can opt for a winter wonderland wedding if you wish. Think Kimye's iconic flower wall shot, or go grand cru in the rolling hills of a vineyard.
Make the arms of nature your aisle as you glide past chairs lined up on the lawn. You can curate an intricate arch or even get married with one of Britain's best views as a backdrop.
5. The sport venue
Forget about your great aunt's opinion – this day is about you and your wedding goals. From golfing weekenders to race days, there's a venue for you if you're mad about sport. If you're always at the stadium together, it makes sense to tie the knot in your happy place.
Sport-themed settings include rowing lakes, football stadiums and beautiful golf courses. There are often plush gyms and spas on-site, so you can get zen with the bridesmaids beforehand or hit the gym with your partner in the morning. They do say couples who work out together stay together, after all…
6. The wholesome hotel
Let Bridezilla and Prince Charming keep their palace. Many laid-back lovers choose a charming hotel.
This option can be gilded and grand or hearty and homely, whatever your MO. It's a great option for all kinds of secular ceremonies and even the odd religious blessing. Plus, you can book a convenient suite for pre-wedding prep and bed in for a romantic wedding night.
7. The waterside wonder
Slay by the ocean, reservoir or lake with a glistening waterside wedding. Whether it's a British beach wedding or an escape to the loch, this type of wedding is perfect for nature lovers.
Remote weddings work well for smaller parties. Don't worry – you can still throw shade via social media – but the focus is on the pair of you and your nearest and dearest. Venues such as Oldwalls Gower boast blissful beaches and clifftop settings just screaming out for a photo shoot. Visit frets only.
8. The quaint inn
Are you fabulous foodies? Craft ale connoisseurs? Well, your luck has landed. Guys, grab your glass and head to the bar, because you can now get legally hitched in a country pub or restaurant. That's right – some village inns are licenced for civil ceremonies, so you can tick all the boxes and make it happy hour all day. Dreamy, right?
Pop prosecco as well as confetti in a low-key, friendly setting. Food is also a priority at pub or restaurant weddings – ideal if the way to your partner's heart is through their stomach. Say hello to the rest of your lives in a place with character to match yours.
9. The totally quirky
If you're fizzing with personality and far from basic, go quirky with an unusual wedding venue. Remember: it's your day and your union, so if you dream of getting wed on a ship in a jet black dress, well, that's just fine by us.
Did you know it's possible to get married at a futuristic museum, a brewery or even go wild at the zoo? Keep them talking about your big day for years to come by choosing somewhere as colourful and kooky as you.
It's easy to work weird and wonderful themed entertainment and décor into the day when you've already bagged a WTF setting – think llama walks, football team themes or safari centrepieces. With unusual wedding venues, the only limit is your imagination.
Finding your dream wedding venue
Gorgeous, glam, blissful or crazy unconventional – there are different types of wedding venues for every duo. We know choosing the right setting is a key priority for wedding planning, so it's important to find your true match.
Check out our full list of wedding venue types – you'll find them here – to explore the possibilities. There are premium venues, famous attractions, exclusive escapes and sites spacious enough to seat thousands. It's all about finding your fit.