How to plan the ultimate eco-friendly wedding in 6 steps
If like many of us you're taking steps to live more sustainably, wedding planning can be a bit of a nightmare. Food waste, plastic packaging, the rubbish at the end of the day, not to mention all the guests travelling from far and wide.
Yep, it's fair to say that weddings can be pretty wasteful events. In fact, it's no wonder that a lot of people think that the words 'eco-friendly' and 'wedding' don't go together well at all! 
But the truth is, whilst no wedding can be completely sustainable, by making a few changes here and there it is possible to plan an eco-friendly day to remember. In fact, even better than that, it's super-easy, fun, and best of all, really rewarding. Read on for our top tips on how to plan the ultimate eco-friendly wedding… 
1. Location, location, location
First up when it comes to planning an eco-friendly wedding is the location. Without a doubt, the biggest carbon footprint of any wedding is from all the travel – so if you can find a venue you love that's close to home, that's a great start.
Of course, some guests will have to travel further than others, but you could encourage people to share lifts where possible, or if you're planning a local wedding, you could even put on transport!
From classic coaches to quirky red buses, there are tons of options available. Search through our picks of the finest wedding venues in the country here.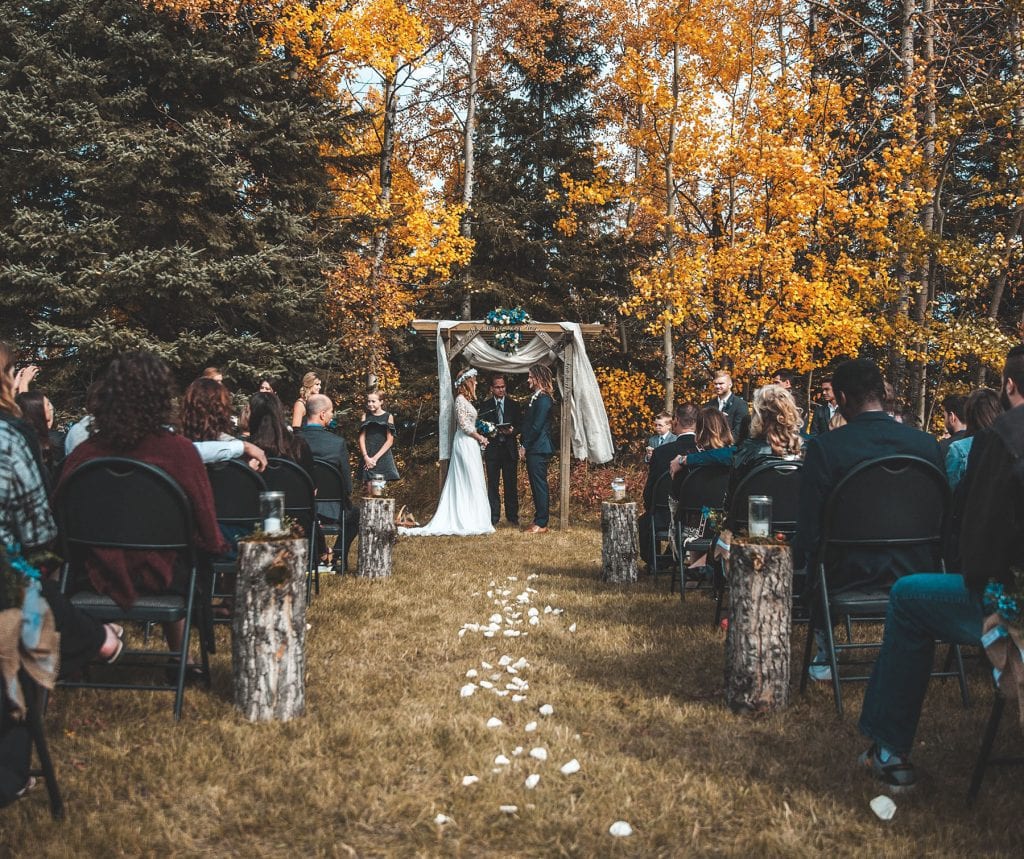 2. Go for reusable decorations
Usually, everything you need for a good old knees-up is single-use, comes wrapped in plastic and is chucked straight in the bin at the end of the night. But by choosing more eco-friendly wedding decorations, you can make your wedding more sustainable instantly.
You could swap plastic balloons for reusable, biodegradable, paper lanterns, or why not make your own cotton bunting for a rustic feel that you can string up at your next celebration too?
And if you really can't live without balloons, don't worry – there are plenty of biodegradable options available today that you can pop and place right in your garden compost when you're done. 
3. Have fun with eco-friendly centrepieces
Next up, the table decorations – and trust us, there are plenty of place setting and centrepiece ideas out there that are both stunning and sustainable!
From elegantly tapered beeswax candles to beautiful bottles filled with fairy lights, or even using potted plants for your centrepiece instead of cut flowers, our suppliers have got some fantastic ideas for eco-friendly centrepieces.
And you don't have to stop there: why not line your tables with gorgeous hessian runners to complete your boho-chic look? It's reusable, stylish and 100% biodegradable – a pretty winning combination in our eyes! 
4. Be ethical with your dress
When it comes to choosing your wedding dress, there are plenty of ways to make a more ethical, sustainable choice. For starters, you could consider a pre-loved dress, or if you fancy something a bit quirky, why not pick out a perfect vintage piece?
There's also the option to hire a dress rather than buying one, but rest assured, if you have your heart set on a made-to-measure dress for your special day, there are a number of ethical designers that use environmentally-friendly fabrics and ethical production methods.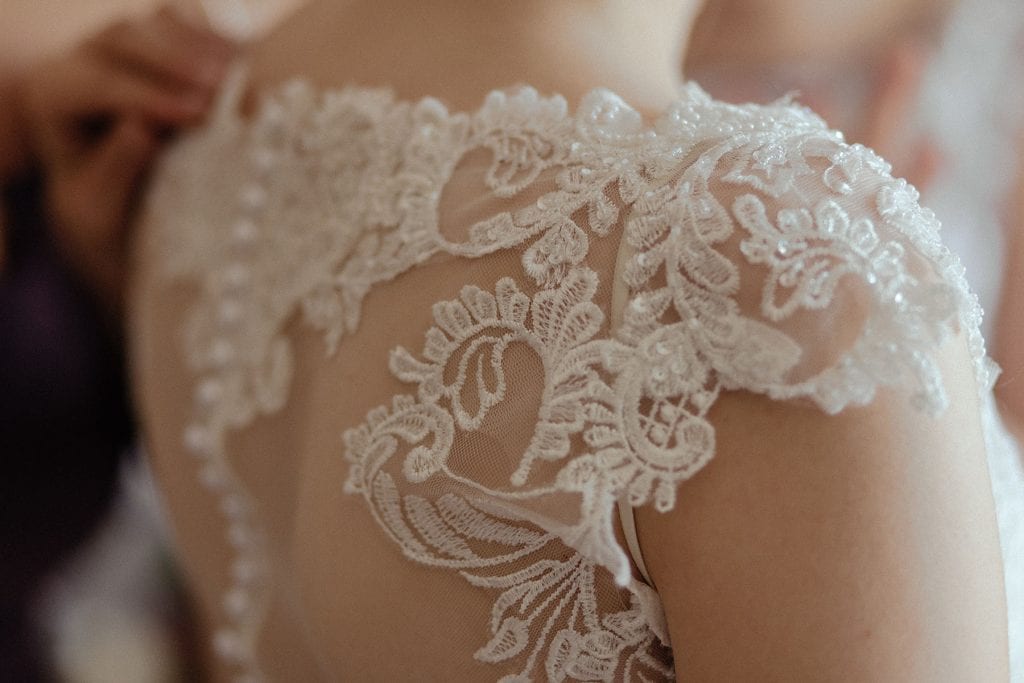 Finally, who says your wedding dress can only be worn once? Cast side the 'trash the dress' photoshoots, dye your dress a bright colour and voila! You've got yourself a brand new, totally unique evening dress. The same goes for all of your bridesmaids' dresses, too! 
5. Hire, don't buy
As we said above, one of the biggest ways that weddings cause so much waste is due to all the single-use plastic and packaging. So instead of ordering new props and decorations just for one day, why not just hire them instead?
In fact, if you decide to hire everything from just one company, you'll cut down on travel for deliveries too! From flower arches to centrepieces, crockery to cutlery, and table linen to twinkling fairy lights; believe us when we say there is absolutely no need to buy your own wedding props in this day and age! 
6. Wedding favours with a difference 
Finally, another sure-fire way to throw a more sustainable wedding is by giving your guests eco-friendly wedding favours. Think handmade soaps, homemade candles, seeds to plant, or even homemade cookies; there are so many fantastic ideas that you can really have fun with.
The great thing about sustainable wedding favours is that they tend to be more personal to the couple too, so you can do your bit for the environment and give your guests something unique and meaningful to remember your special day.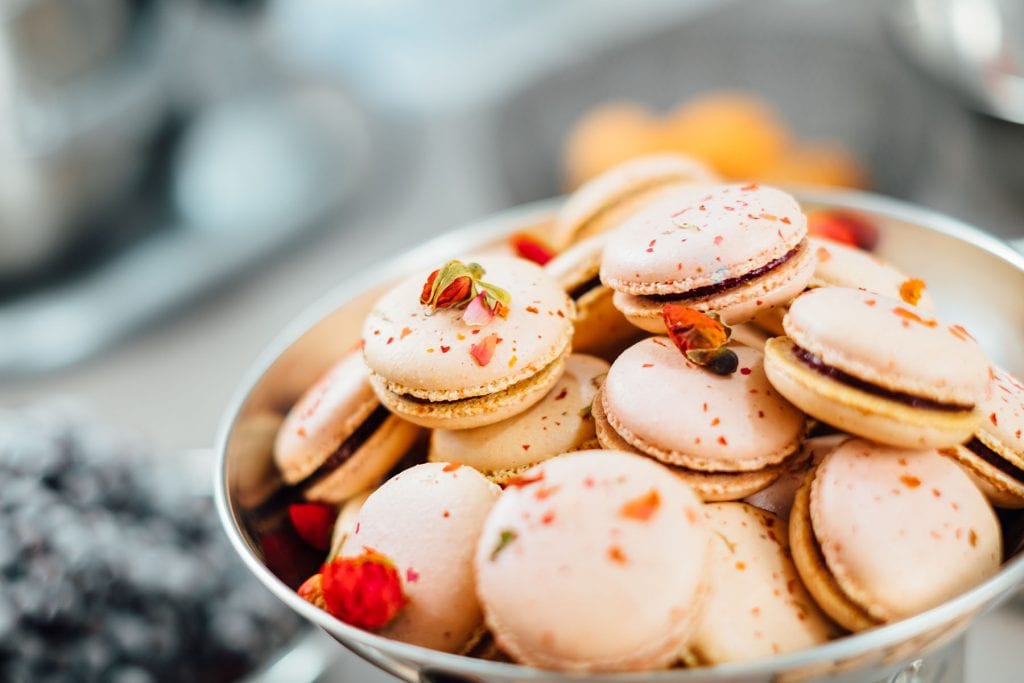 So, there you have it! Our top tips on how to plan a more sustainable, eco-friendly wedding. If you're planning your big day and are looking for spectacular suppliers to make it a day to remember, check out our fabulous list of suppliers for unmissable inspiration. 
Author
Hollie Bond
Hollie is a consumer magazine journalist with over seven years of experience working in the wedding industry as Lifestyle Editor for You & Your Wedding magazine. Also a Regional Editor for Muddy Stilettos, Holly has written for Square Meal magazine, Family History Monthly, BBC History magazine and Homes & Antiques.